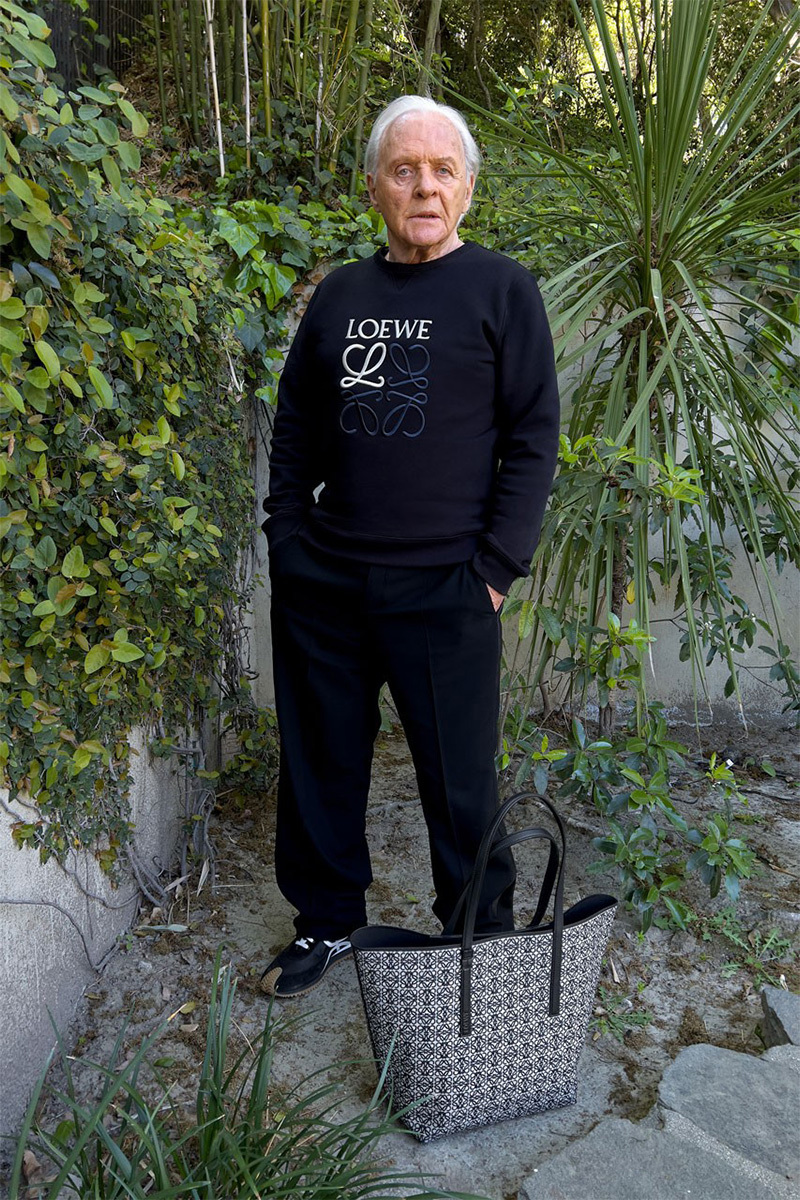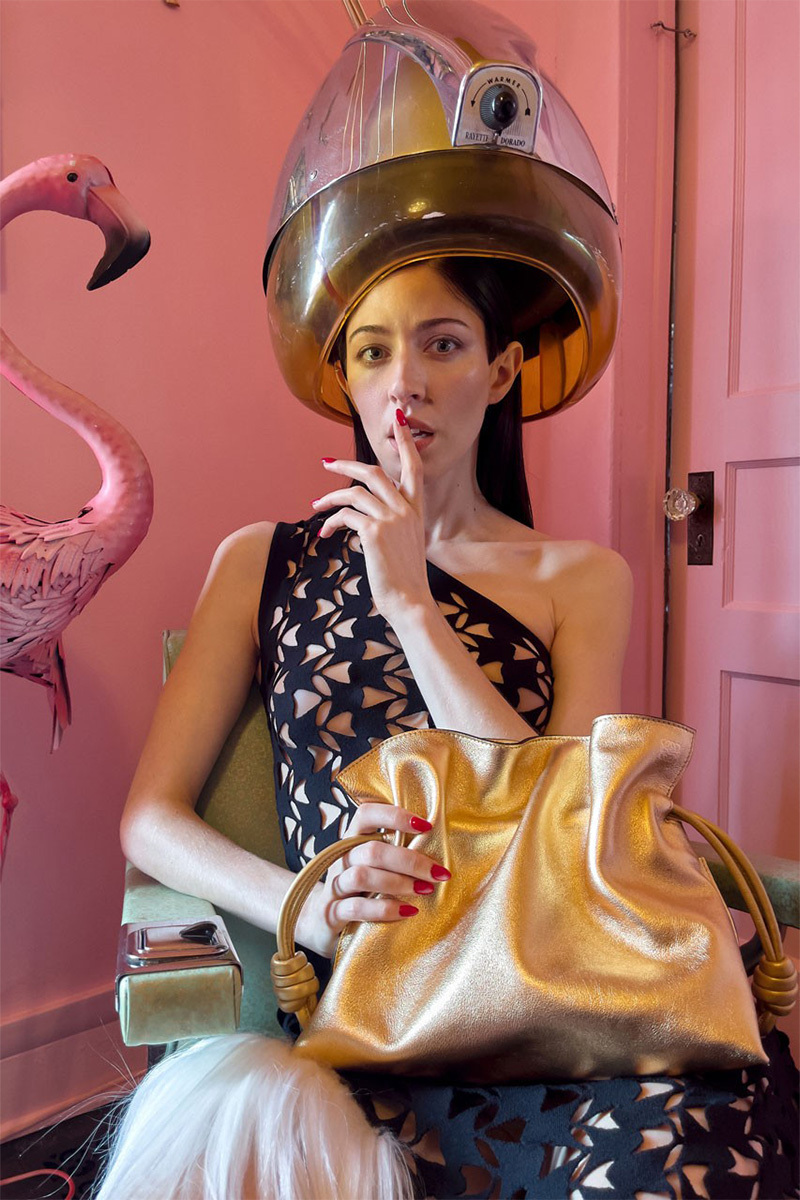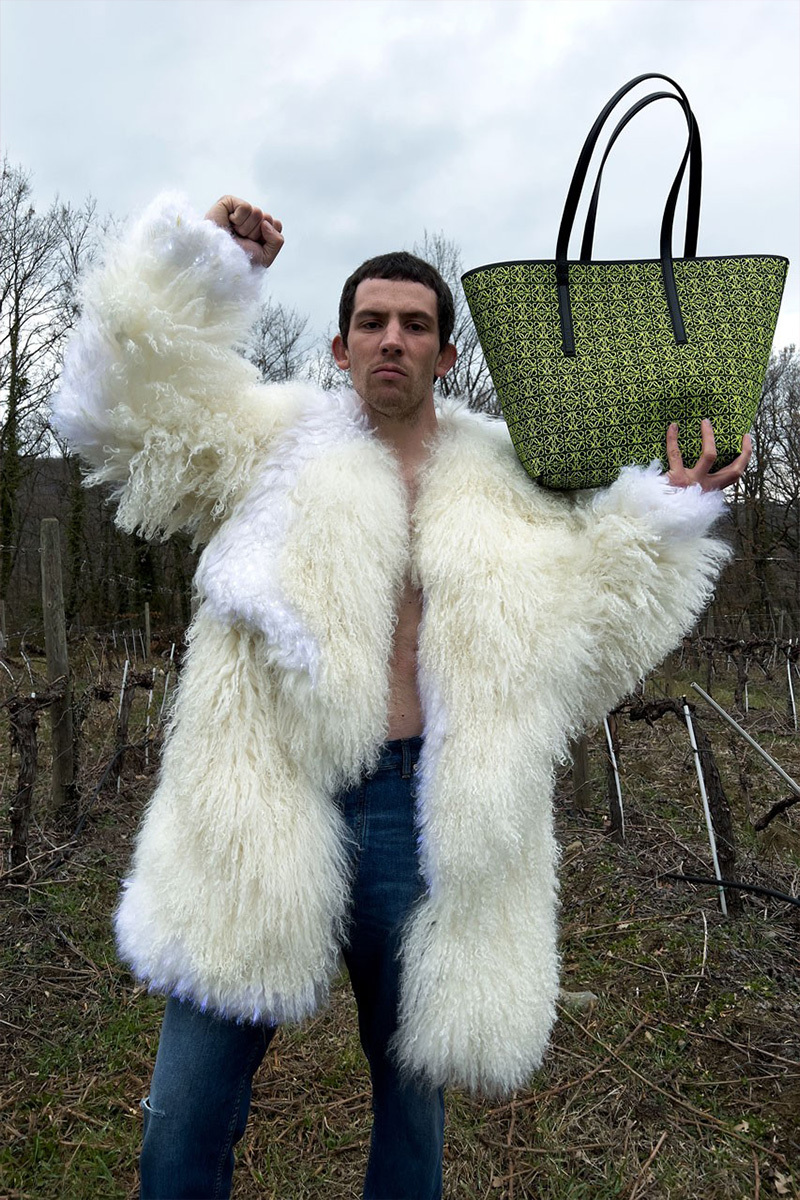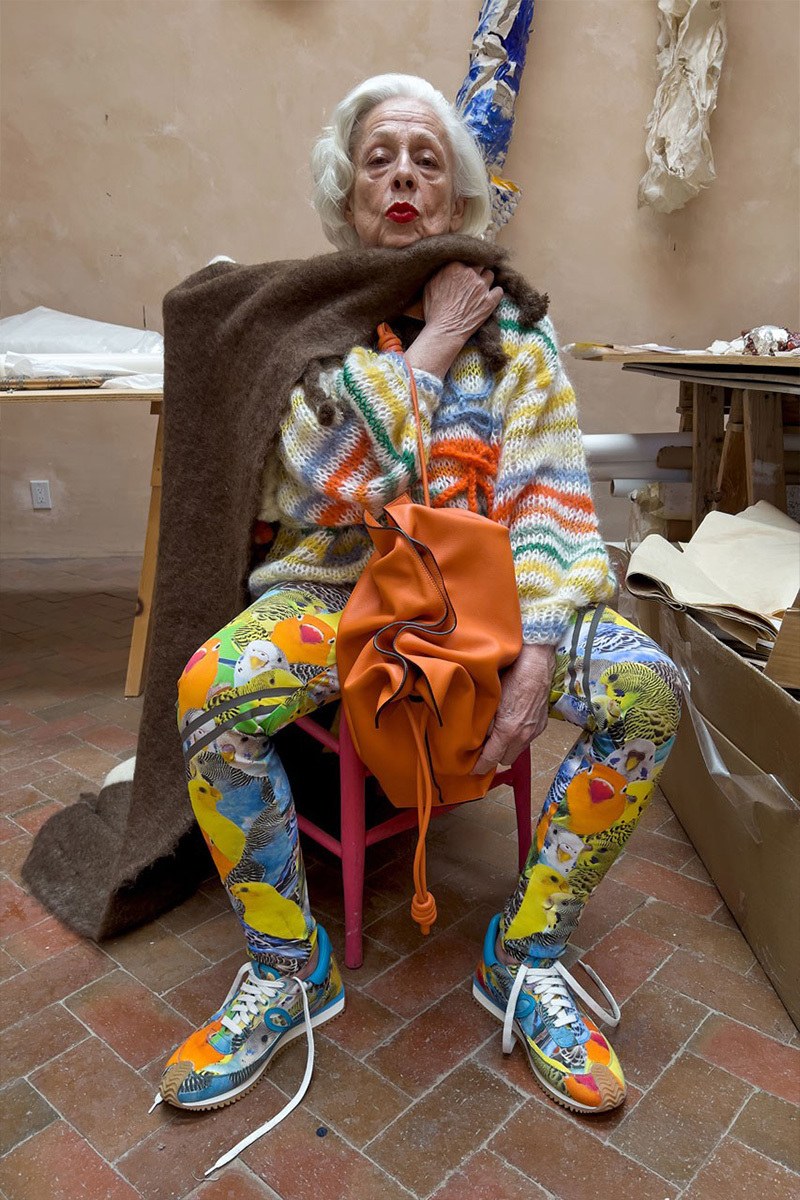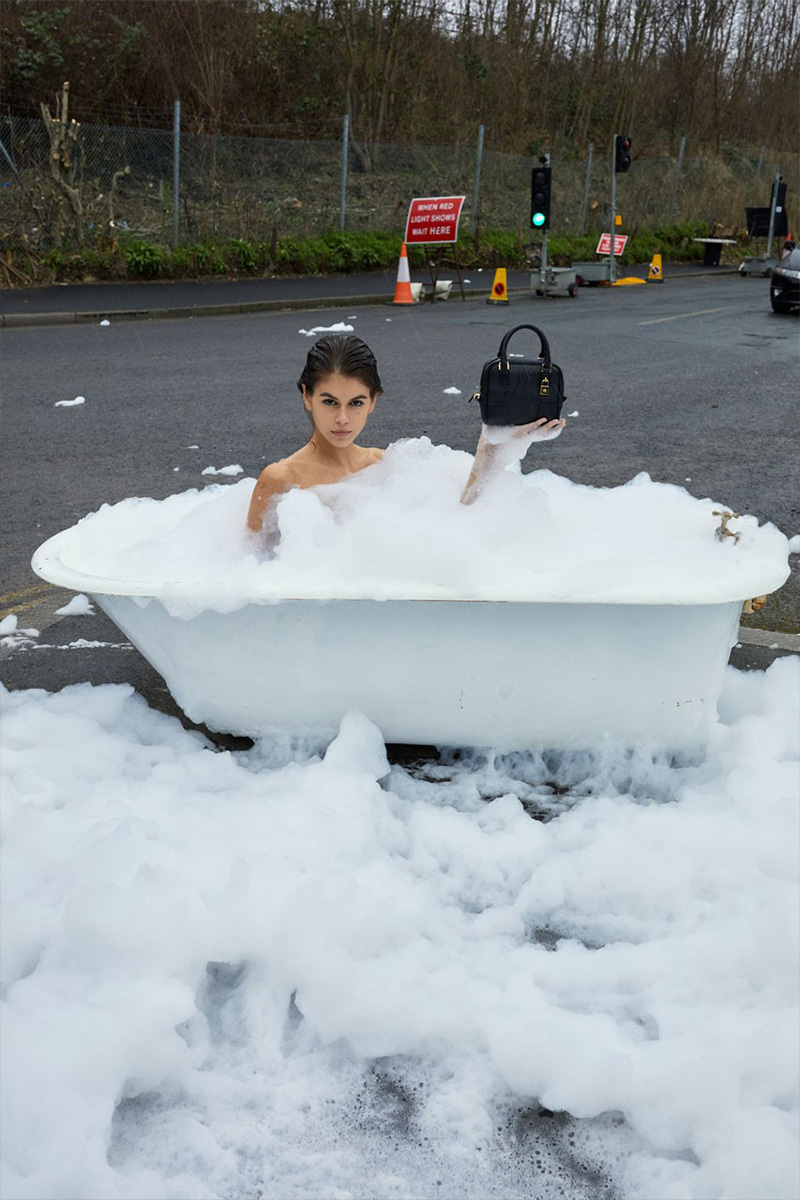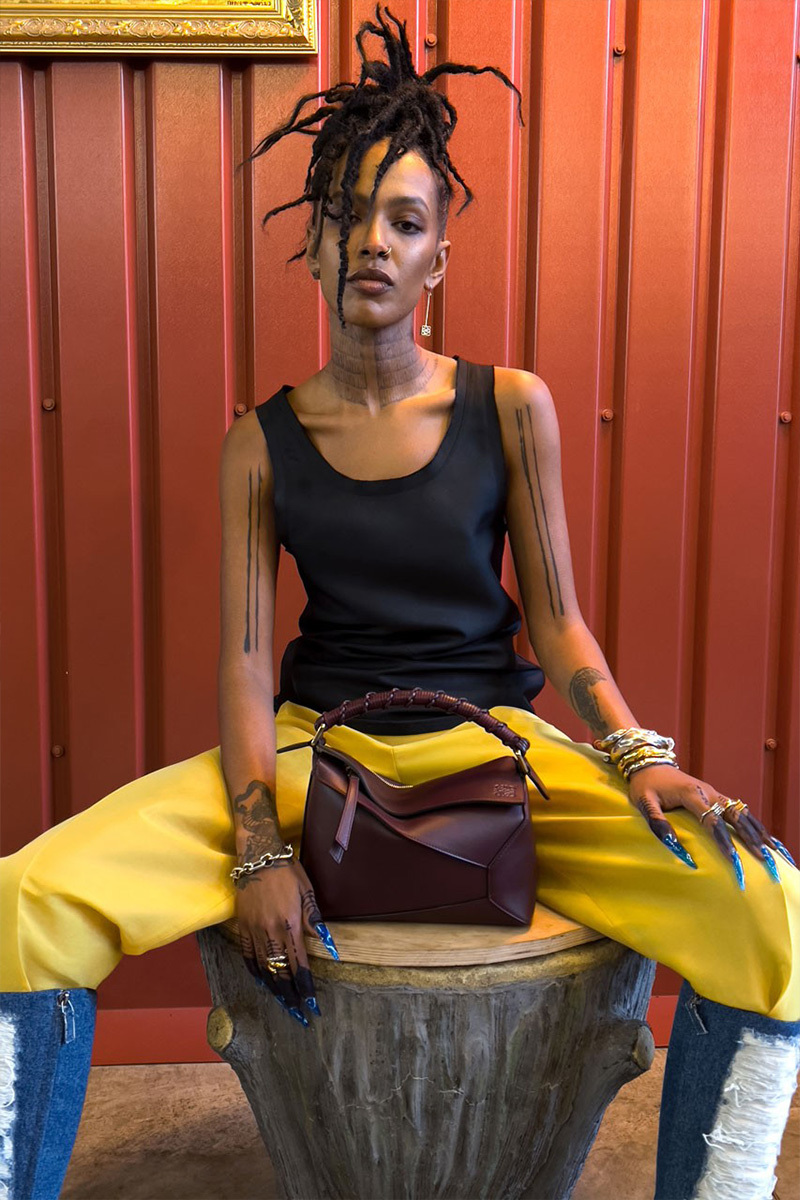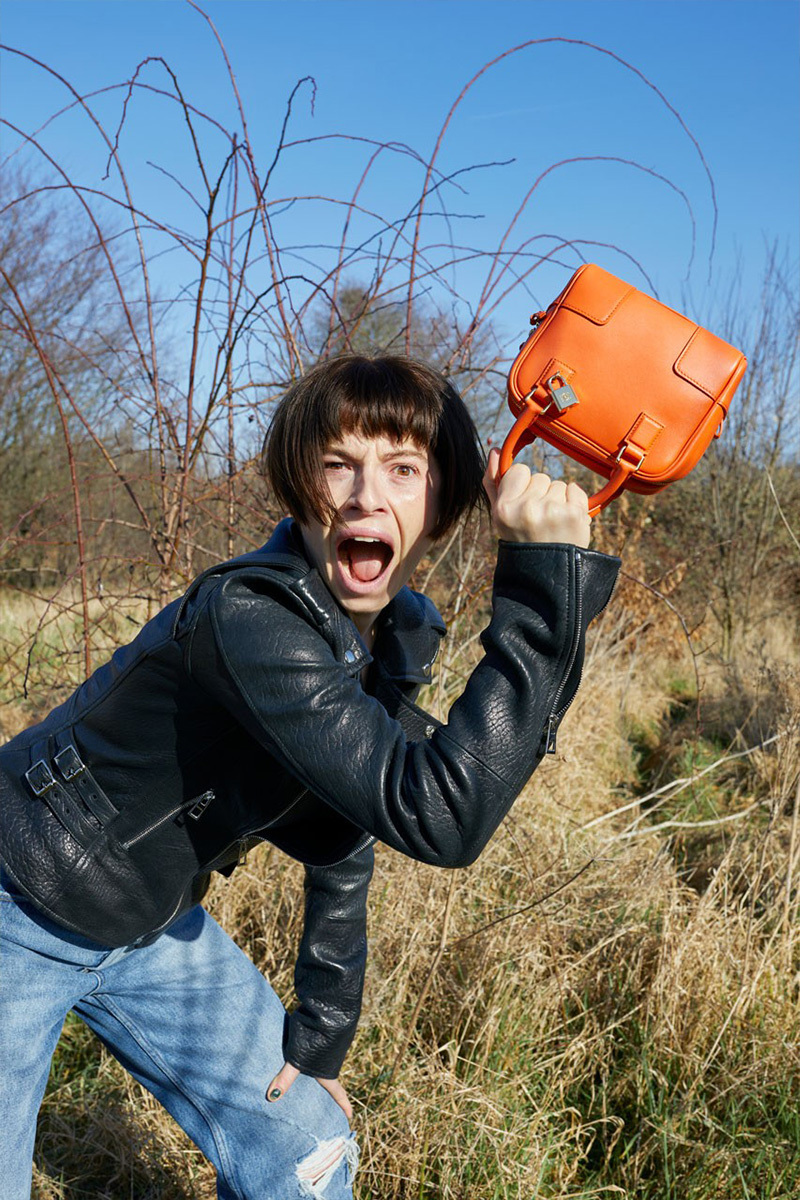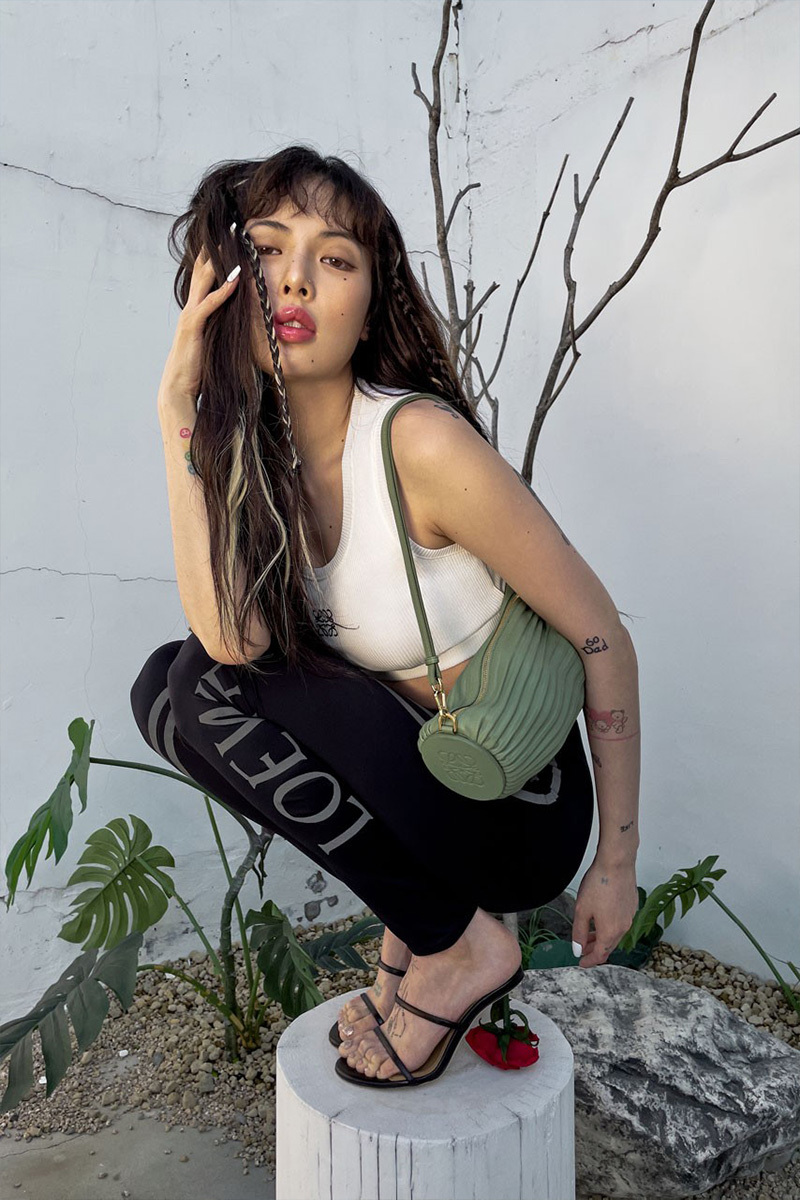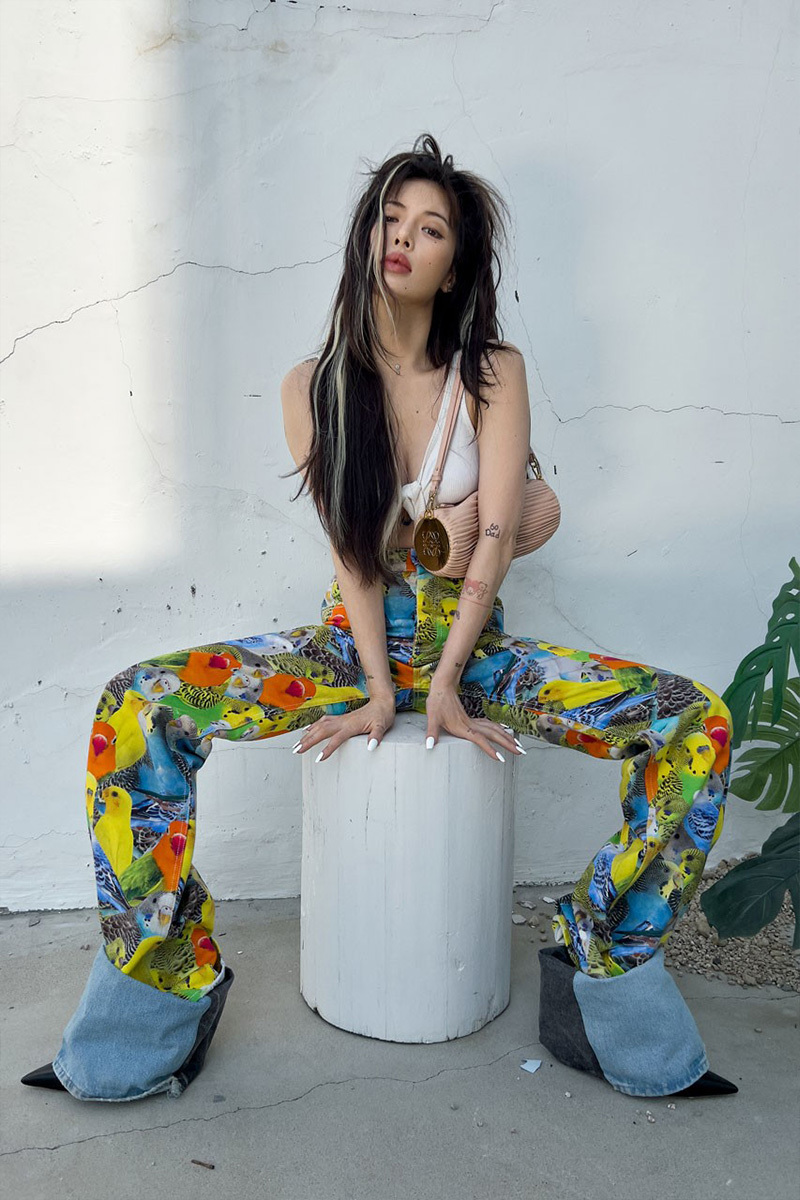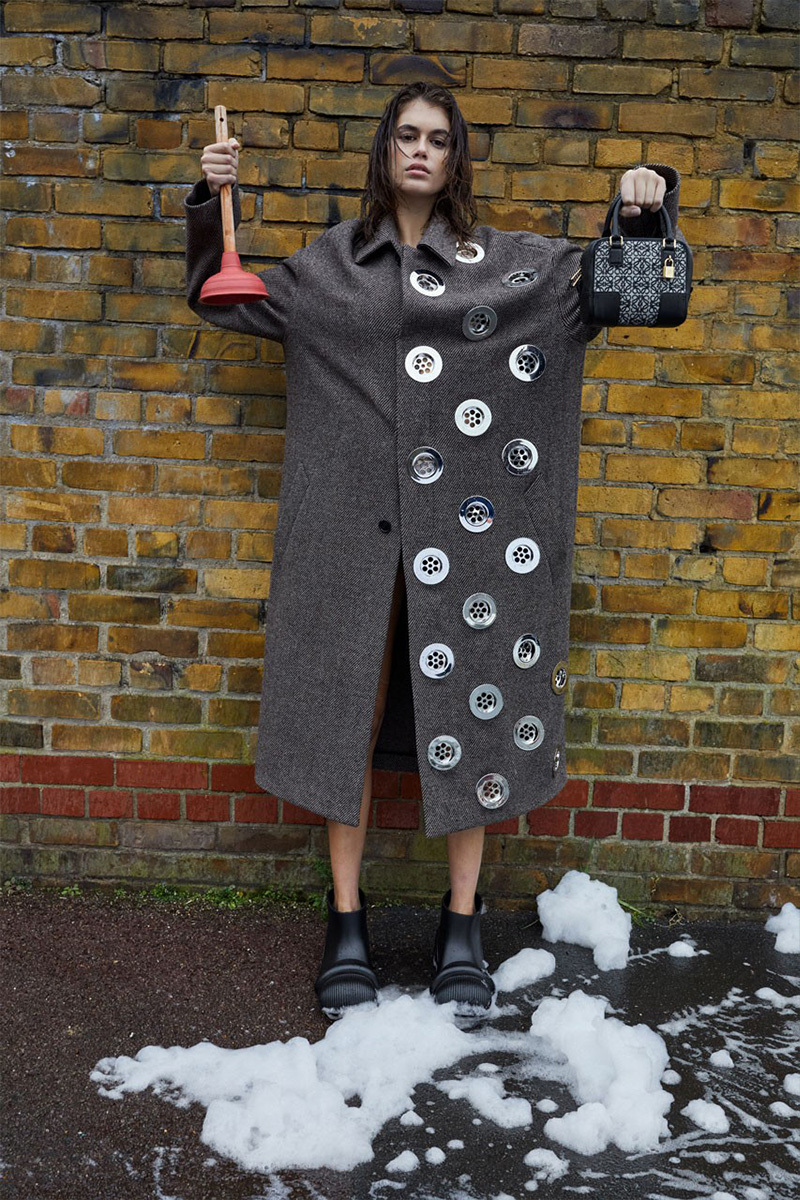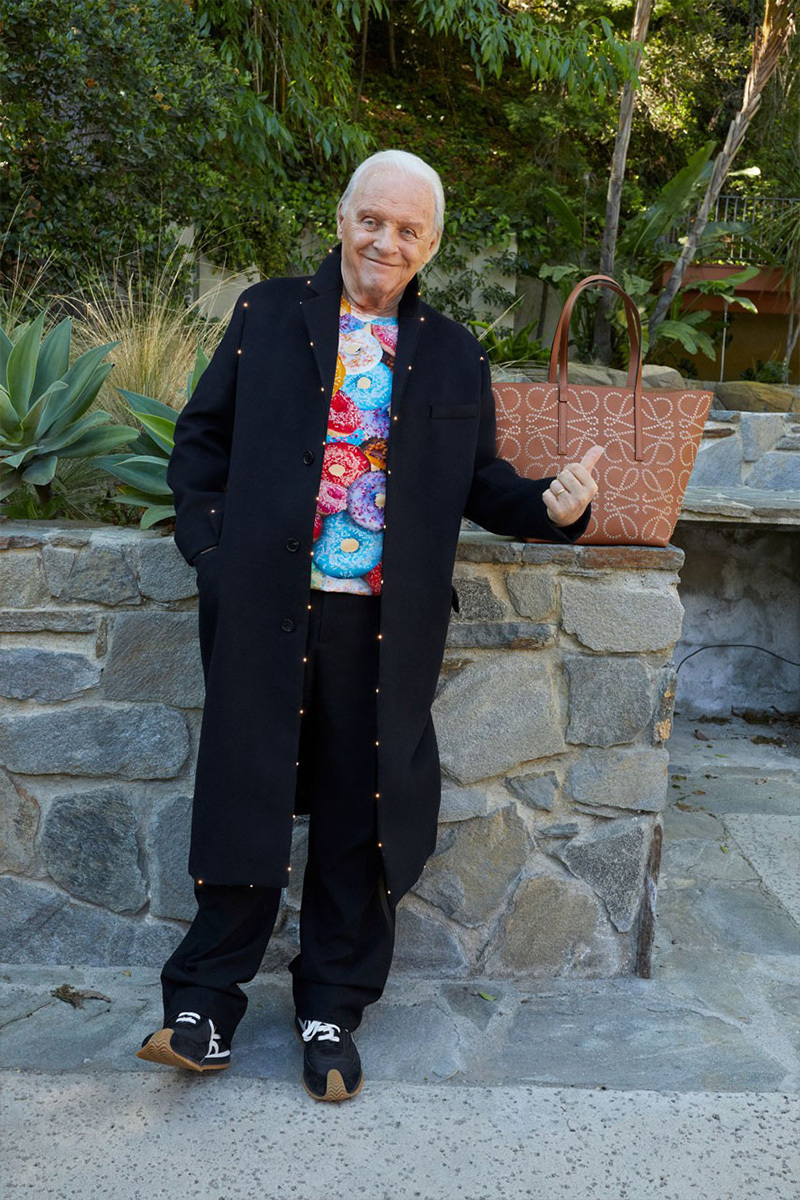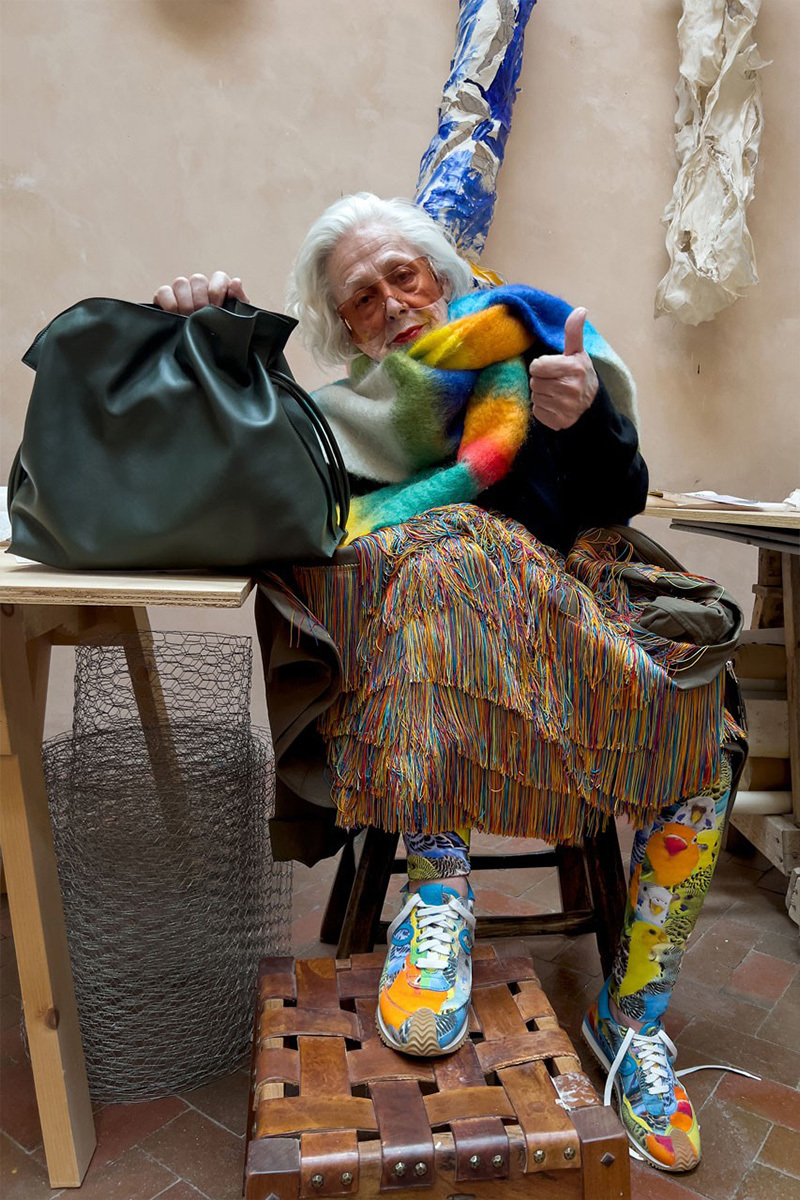 Loewe Unveils A Series Of Playful Portraits For The Pre-Fall 2022 Campaign
Starring model Kaia Gerber, actor Anthony Hopkins, singer Caroline Polachek and many more.
The Spanish luxury brand Loewe has collaborated with iconic German photographer Juergen Teller for its Pre-Fall 2022 campaign. The campaign wanted to convey a spirit of playfulness making Teller and his signature visual humor the perfect match. Set in different cities across the globe the brand uses an array of famous faces to advertise its products.
In one campaign image, we see model Kaia Gerber sitting insouciantly in an overflowing bath that just so happens to be placed by a set of roadworks. The 20-year-old model is holding up the 'Amazona 16 Square Bag', a signature accessory for the brand since the 1970s. In another image, we see Academy Award-winning Welsh actor Anthony Hopkins standing smiling in a brightly colored doughnut top with the neutral 'Anagram Studs T' tote bag. Elsewhere, singer Caroline Polacheck is depicted as being pampered underneath a hairdryer in a salon. The hair salon is a vivid pink and a fun looking flamingo statue that is seen sitting to the side of Polacheck, who has the 'Large Flamenco Clutch' bag sat on her lap in a metallic gold shade. Other talents pictured in the campaign include Saudi Arabian musician Alewya, Japanese Paralympic athlete Maya Nakanishi and American sculptor Lynda Benglis.
The campaign showcases core pieces and themes from the collection such as a herringbone coat, sculpturesque tops, rainbow knitwear, bold saturated prints and oversized silver buttons. The brand also made sure to highlight its luxurious leather goods both in classic styles and all-new iterations.
The Pre-Fall 2022 collection is expected to be available online soon.
Up Next, It's Charli Baby