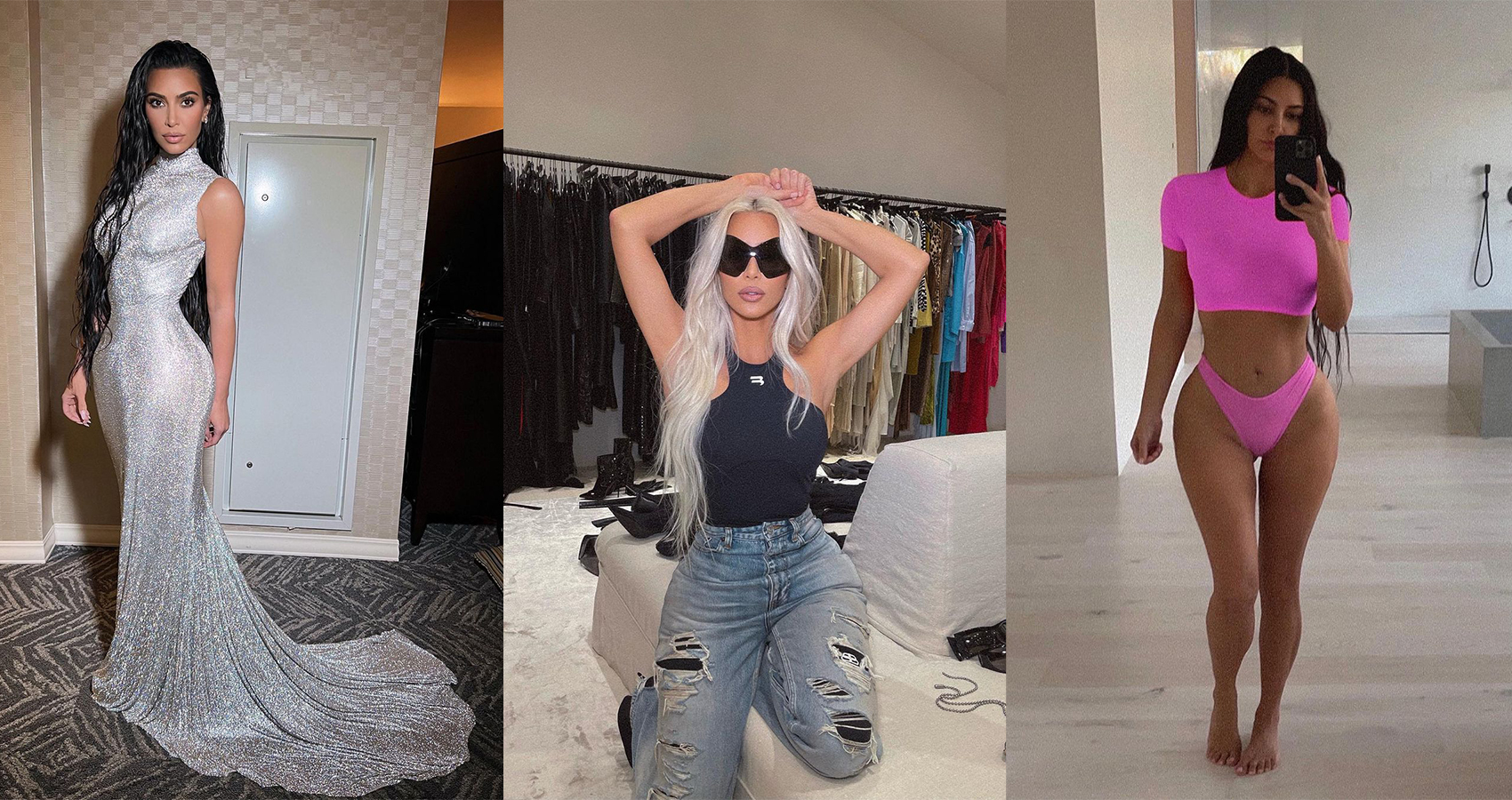 Kimye or Kim K: Kim Kardashian Is Trying To Find Her Style Without Kanye's Help
After styling herself for an event, Kanye West tells Kim Kardashian that her career is "over".
In the most recent episode of The Kardashians, Kim Kardashian details her struggle with finding her style after filing for divorce from Kanye West. Although the reality star has been declared legally single, she's still trying to separate herself from West and his control over her fashion choices.
Kim says that Kanye contacted her after she styled herself for the 2021 Wall Street Journal's Magazine Innovator Awards during the episode. West called her to say that her career was "over" and compared her ensemble to a photo of Marge Simpson. While the influencer laughed off Kanye's comment, she explained to her friends that she feels lost without her soon-to-be ex-husband's approval and trying to decipher "Who am I in the fashion world?". Although some commenters believe that she looked better with Kanye's help, Kim has the chops to style herself. In the early 2000s, Kim cultivated a partnership with her childhood friend, and OG reality star, Paris Hilton as her stylist.
While Kim isn't responsible for the Juicy Couture tracksuit trend, she helped put it on the map by having Paris wear them for various activities. Since then, Kim has become a trendsetter in her own right (it's possible that Kanye was the mastermind behind some of them); even though she's still trying to figure out her style post-separation, if her recent looks for The Kardashians premiere and the White House Correspondent's Dinner tell us anything, it's that Kim Kardashian is well on her way to becoming a fashion icon on her own.
Tune in to the next episode of The Kardashians on Hulu on Thursday, May 19th!
Up Next, https://fizzymag.com/articles/louis-vuitton-s-2023-resort-collection-takes-inspo-from-dune-and-carrie-bradshaw