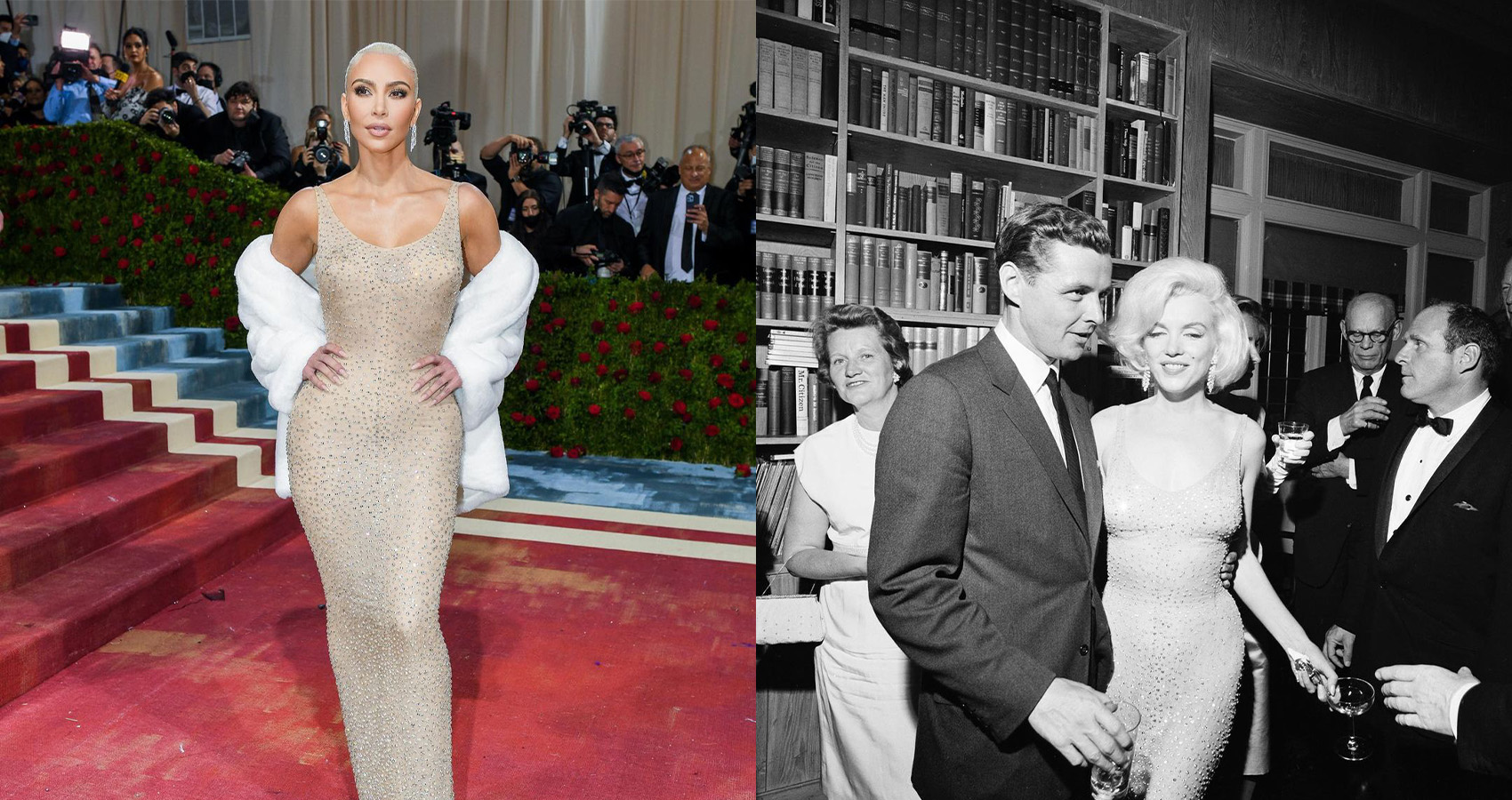 Kim Kardashian Unveils Her Inner Marilyn Monroe
KK transformed into Marilyn Monroe as she wore the iconic "Happy Birthday, Mr. President" dress on the Met Gala red carpet.
So, everyone has now seen the incredible and well… not so incredible outfits which featured on the Met Gala red carpet this year. And it can definitely be agreed that when Kim made her appearance it was iconic to say the least.
Kim Kardashian walked the red carpet with boyfriend Pete Davidson in what she called the "original naked dress" in an interview with Vogue. The famous "Happy Birthday, Mr. President" dress was accessorised by Kim with a white stole and diamond earrings. The Kardashian even went further than just wearing the iconic dress by undergoing an entire fourteen hours of bleaching her hair to get it the perfect shade of blonde. Her hair was then scraped back by hairstylist Chris Appleton with the intention of still making Kim look like Kim.
The rumours began that the star would be wearing this dress when she revealed the dress was not something able to be tailored at all in an interview with "Access Hollywood", suggesting it would be an iconic vintage piece.The idea of it being Monroe's dress was cemented in the minds of Met Gala fans as Kardashian and Davidson were spotted in Florida visiting the Ripley's Believe It Or Not! Museum, where the stunning dress is displayed.
Kardashian wearing one of the most expensive dresses in the world is something which we can all agree is expected of the supposed queen of the Met Gala.
The stunning sparkling Jean Louis gown was said to be so tight on Monroe herself that she had to be sewn into it. Kim is said to have shown full devotion to fitting into the dress by going on an extremely strict diet prior to the Met Gala, reportedly losing 16 pounds before her appearance on the carpet.
We would be lying if we were to say that this was the only time Kim has taken our breathes away at the Met Gala. Last year she appeared in a fully covered Balenciaga outfit and in 2018 her gold Versace gown can be considered one for the books. Long story short the 41-year-old star always looks amazing. But this Gilded Glamour look definitely has to be considered one of her most iconic looks.
Now only one question remains, how is she going to top this next year?
Up Next, Want To Dress Like A Pop Star?