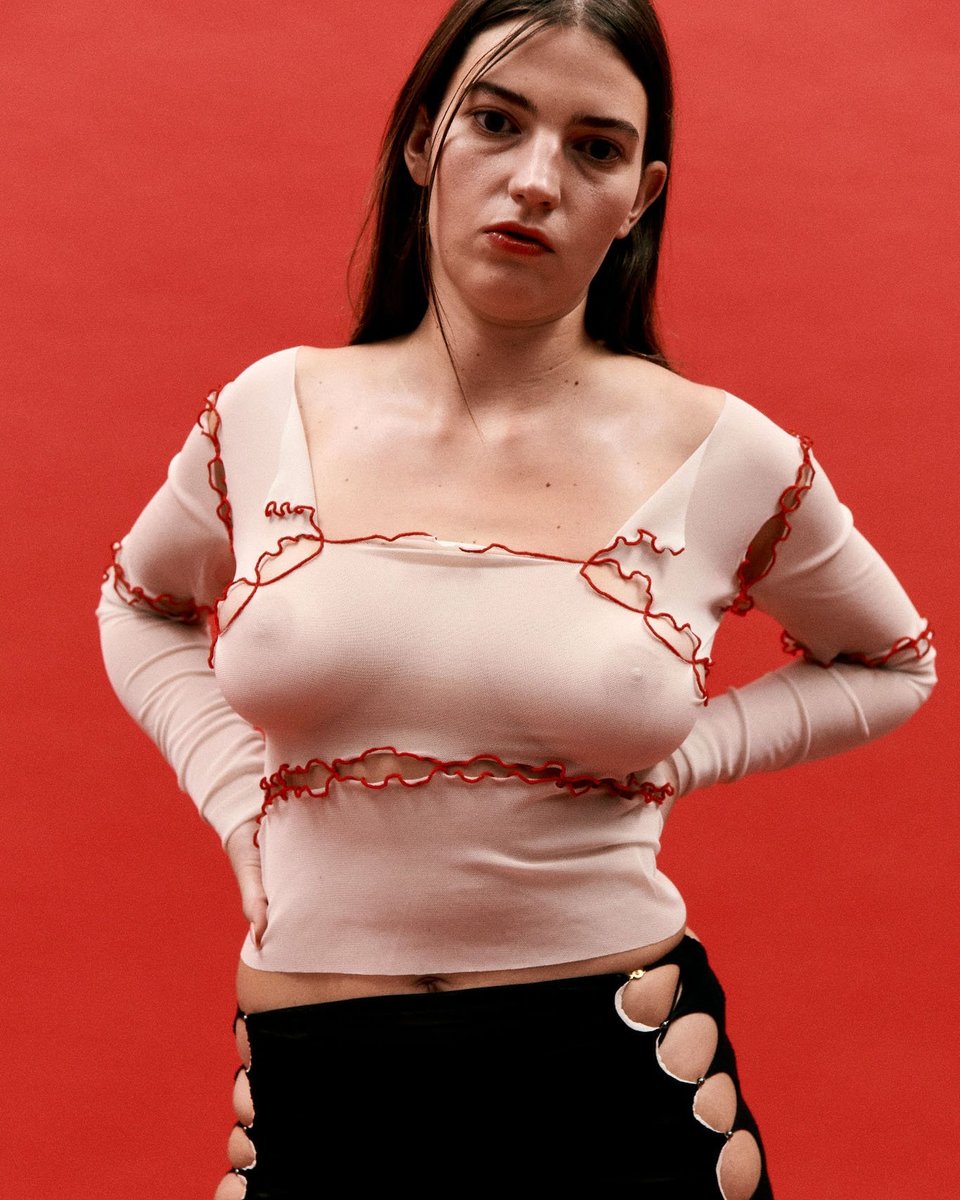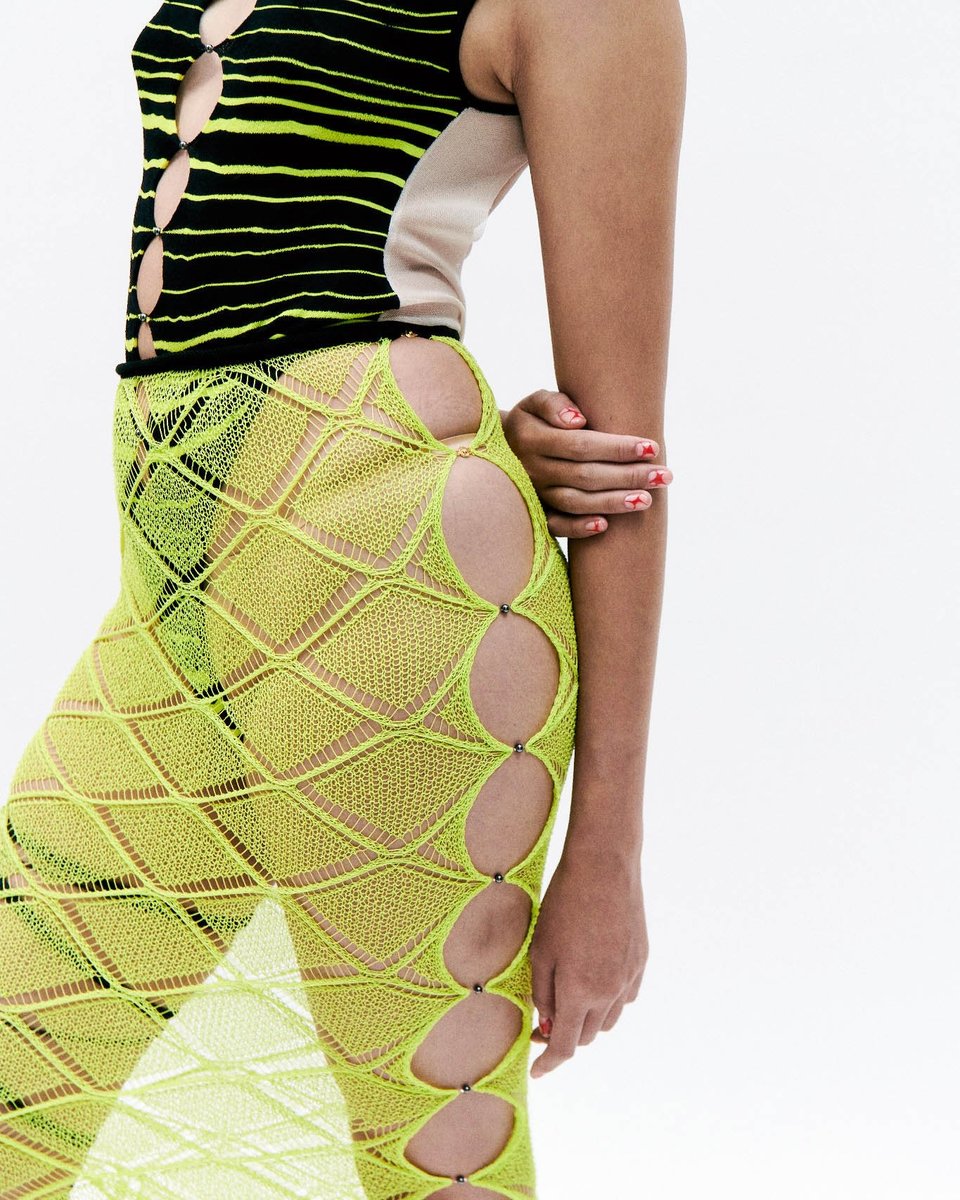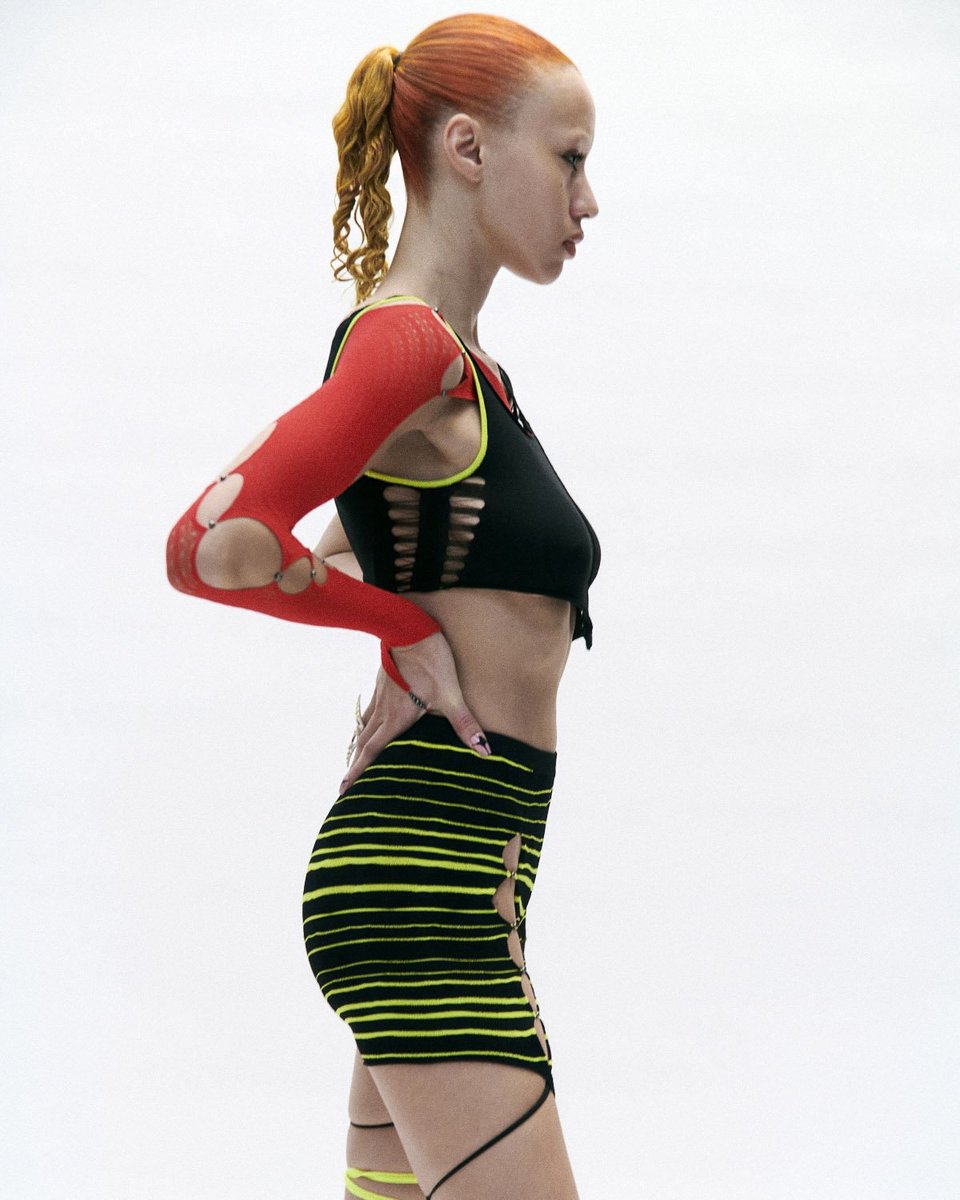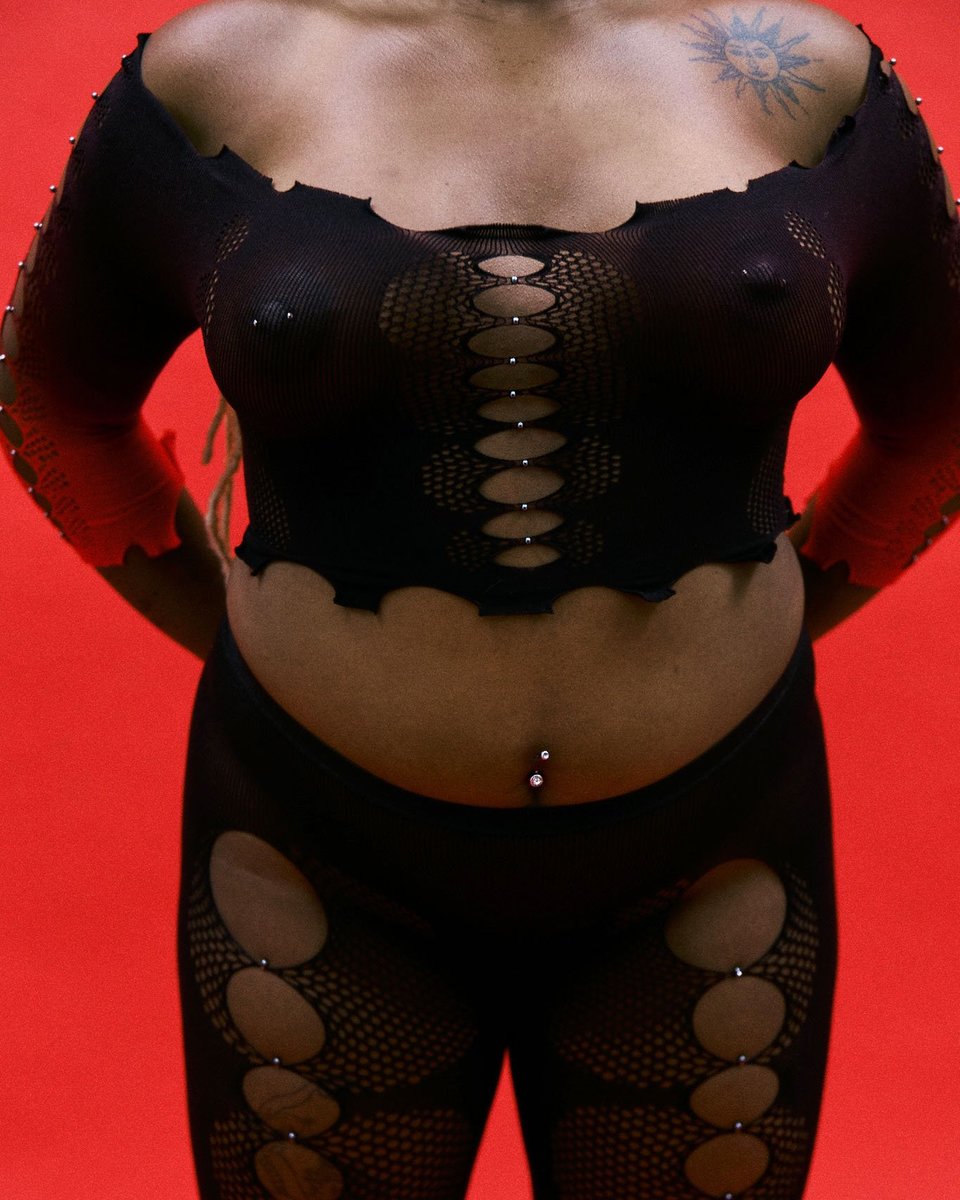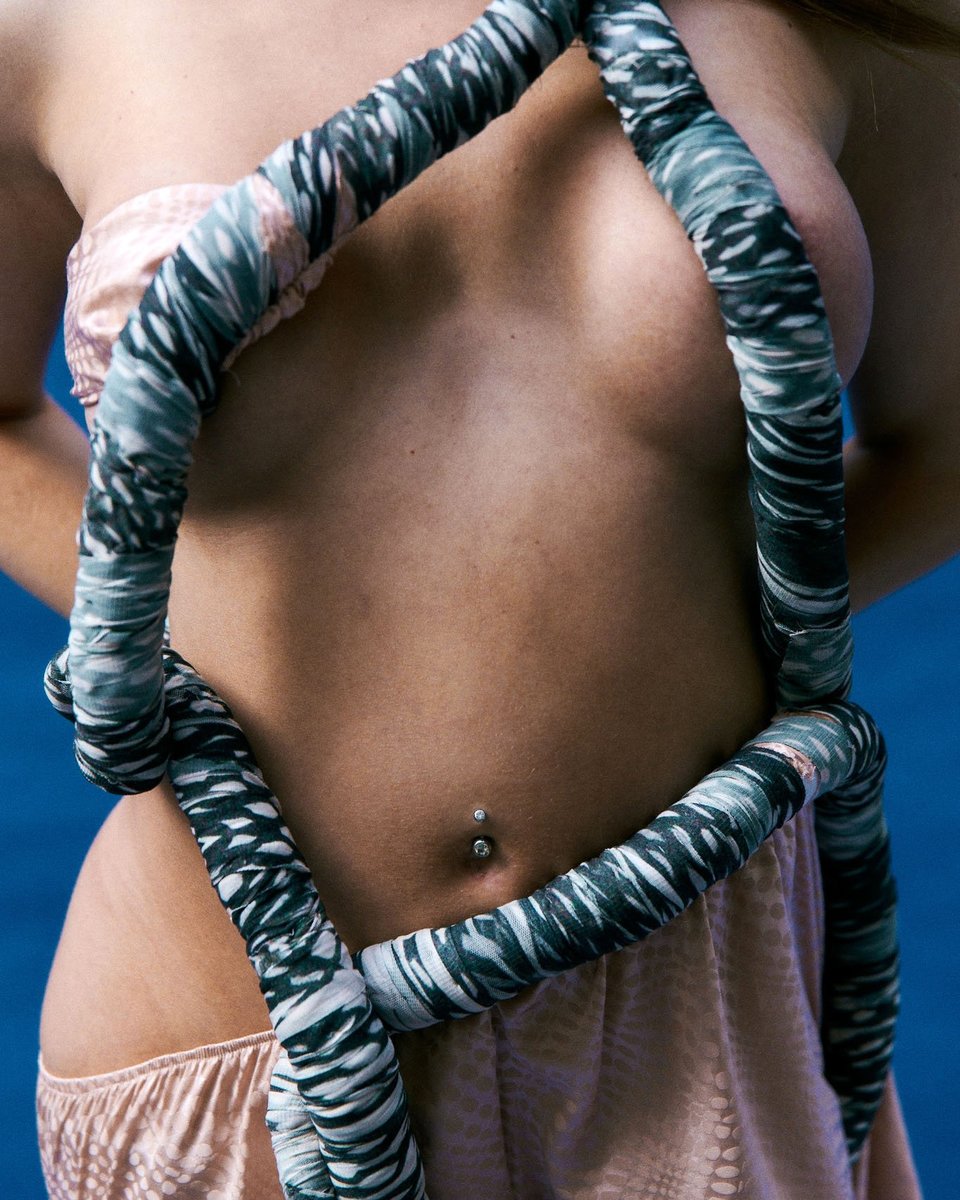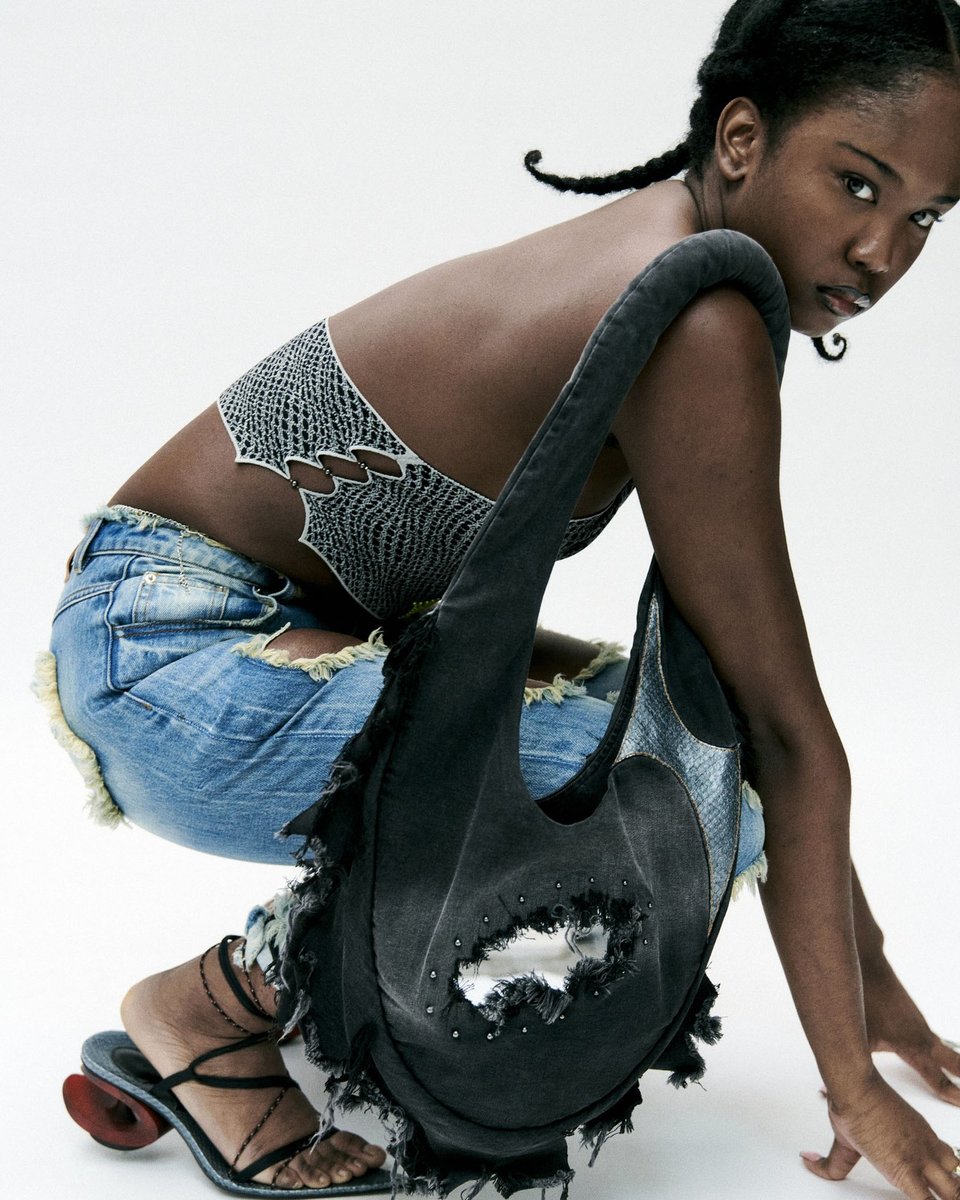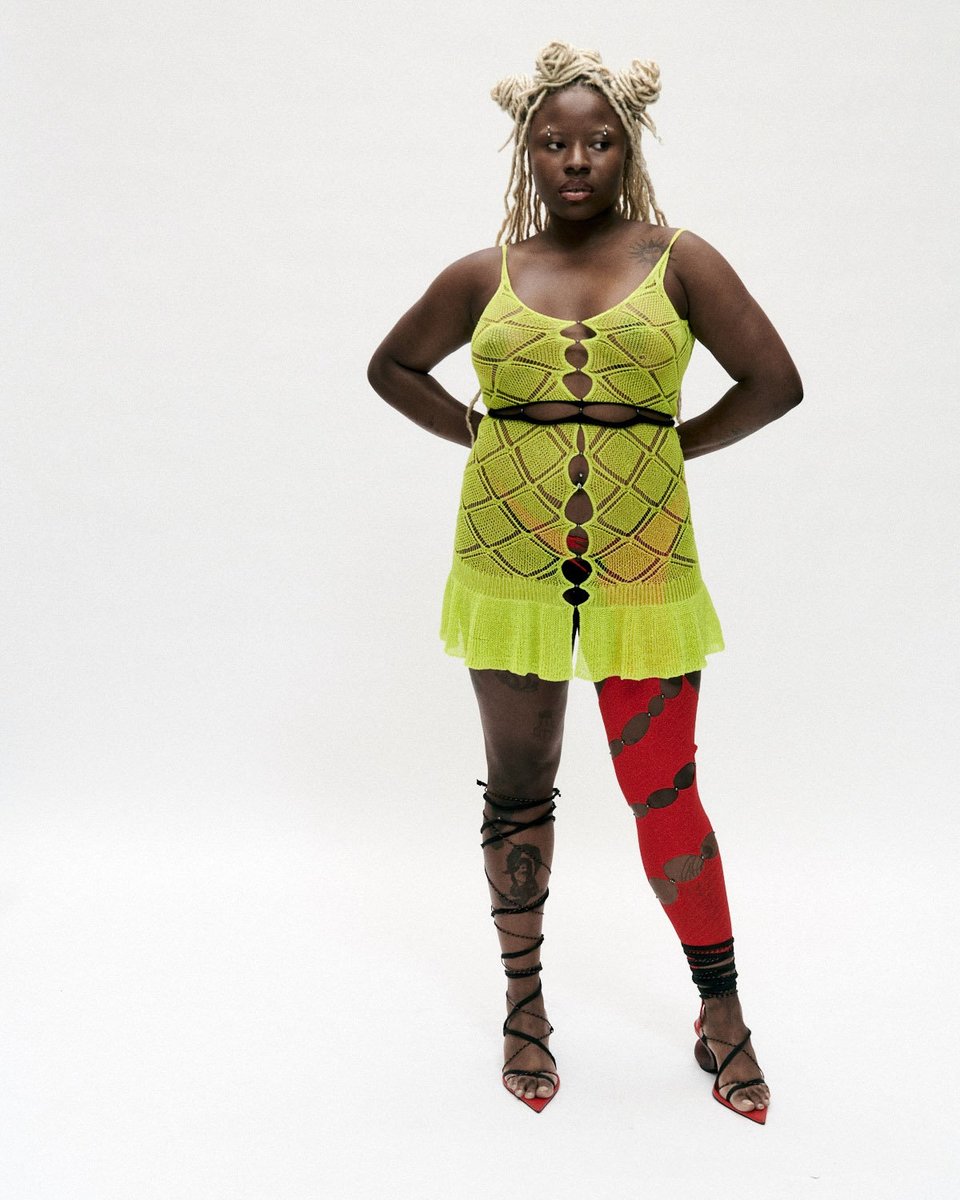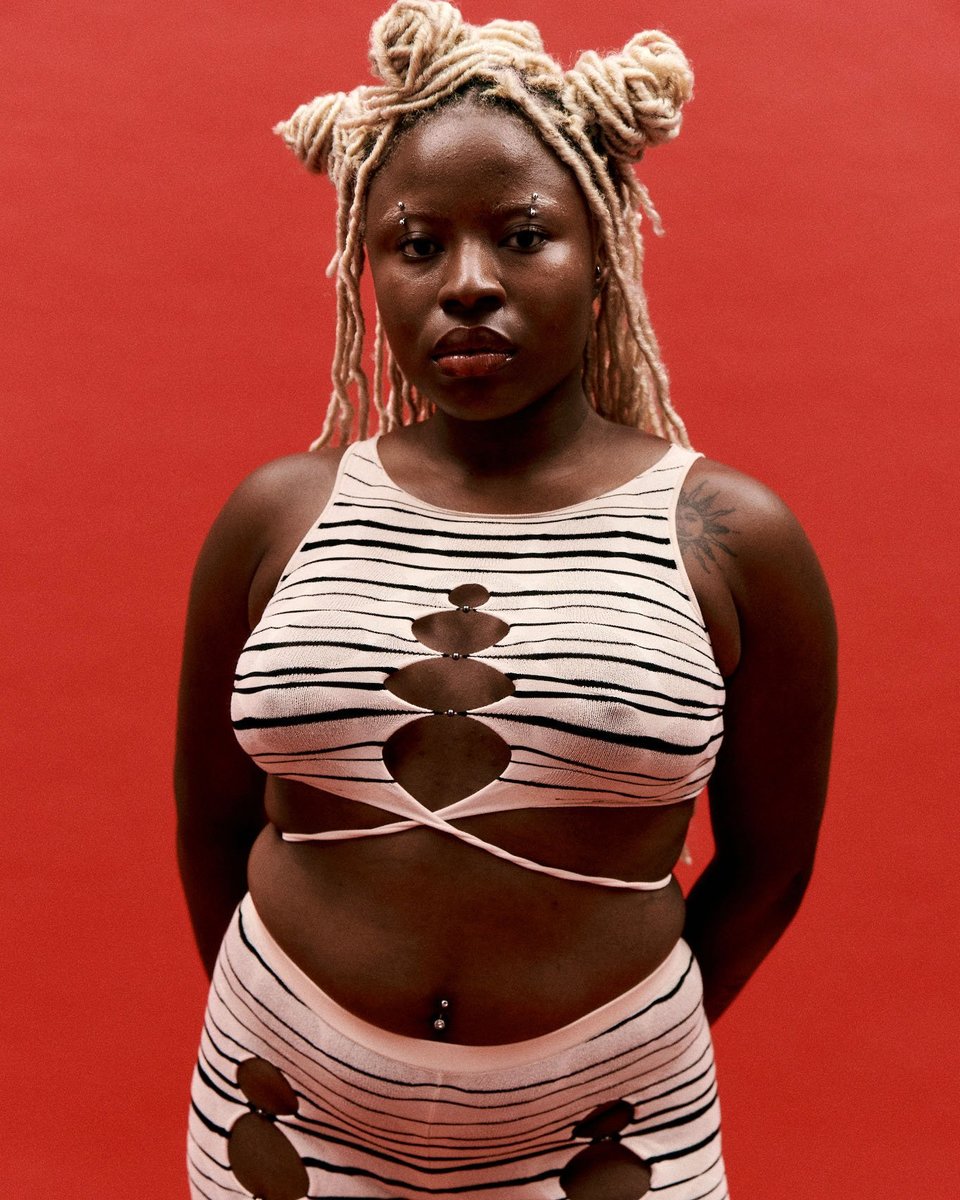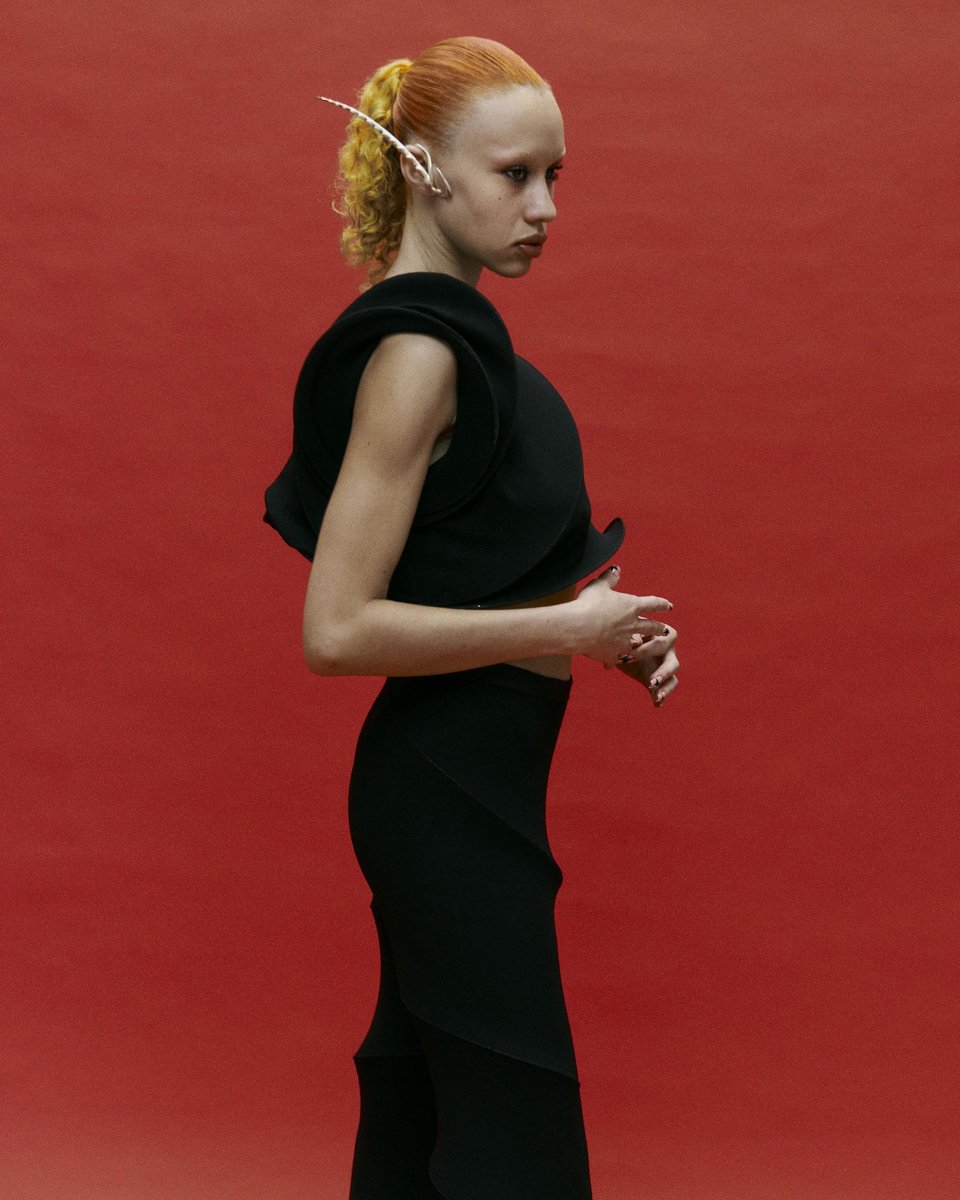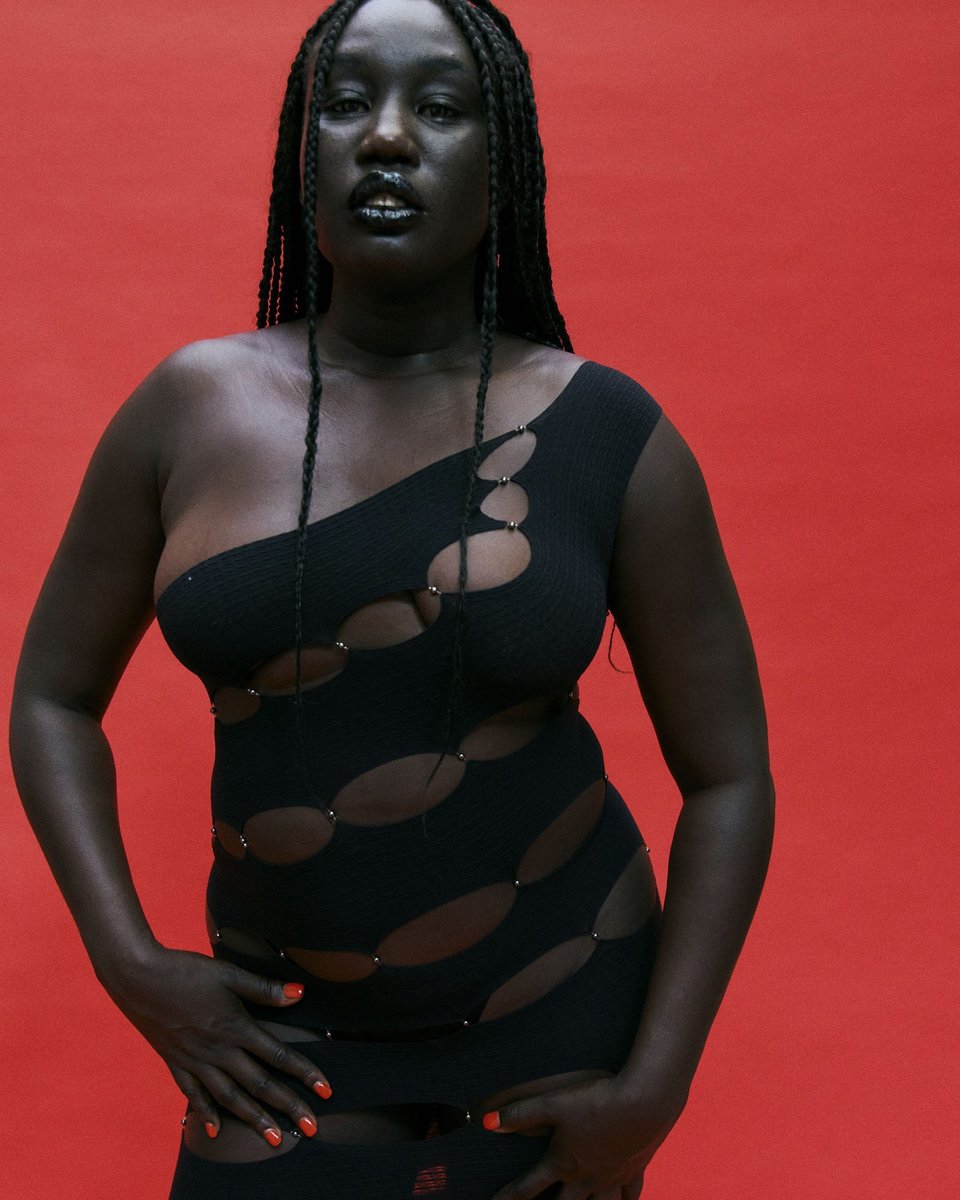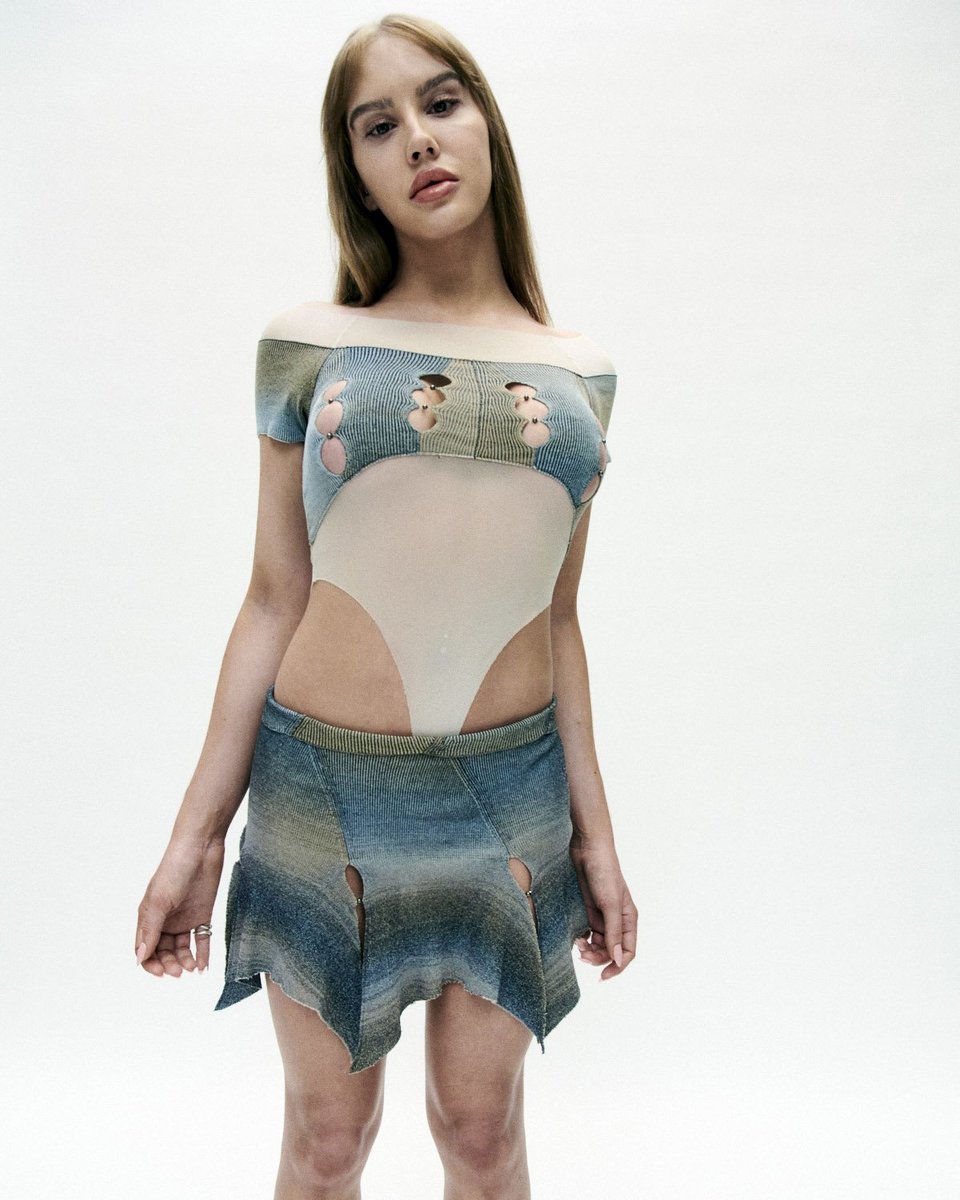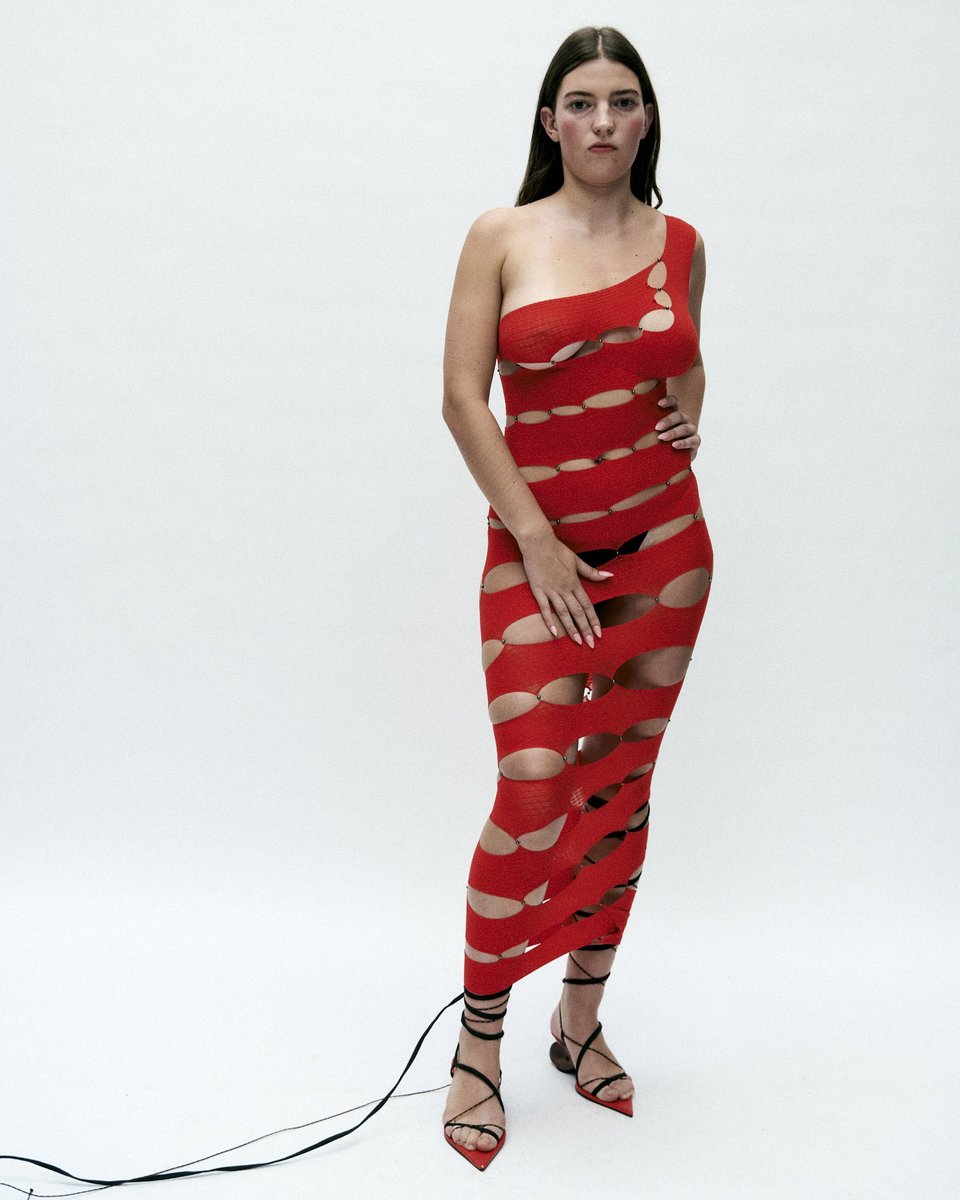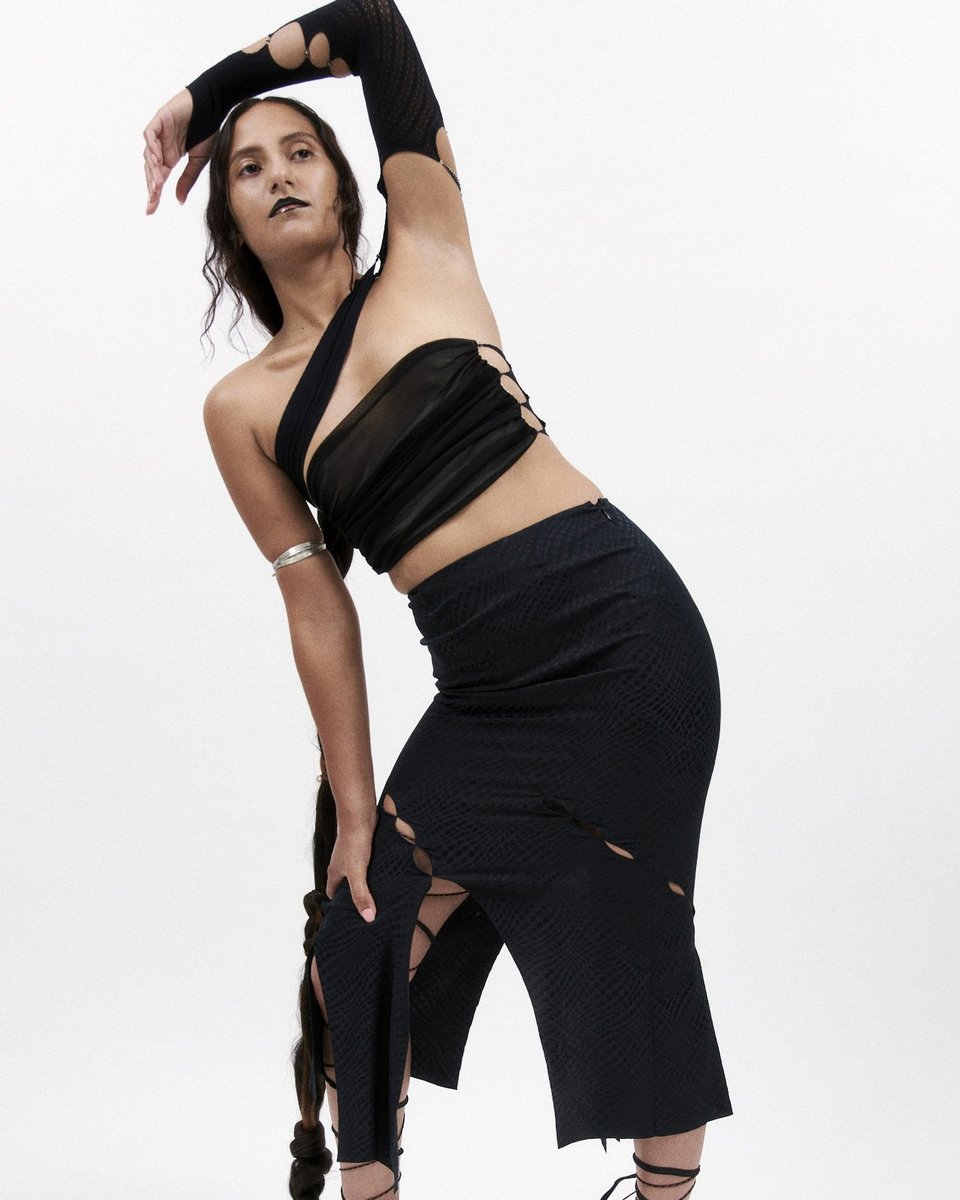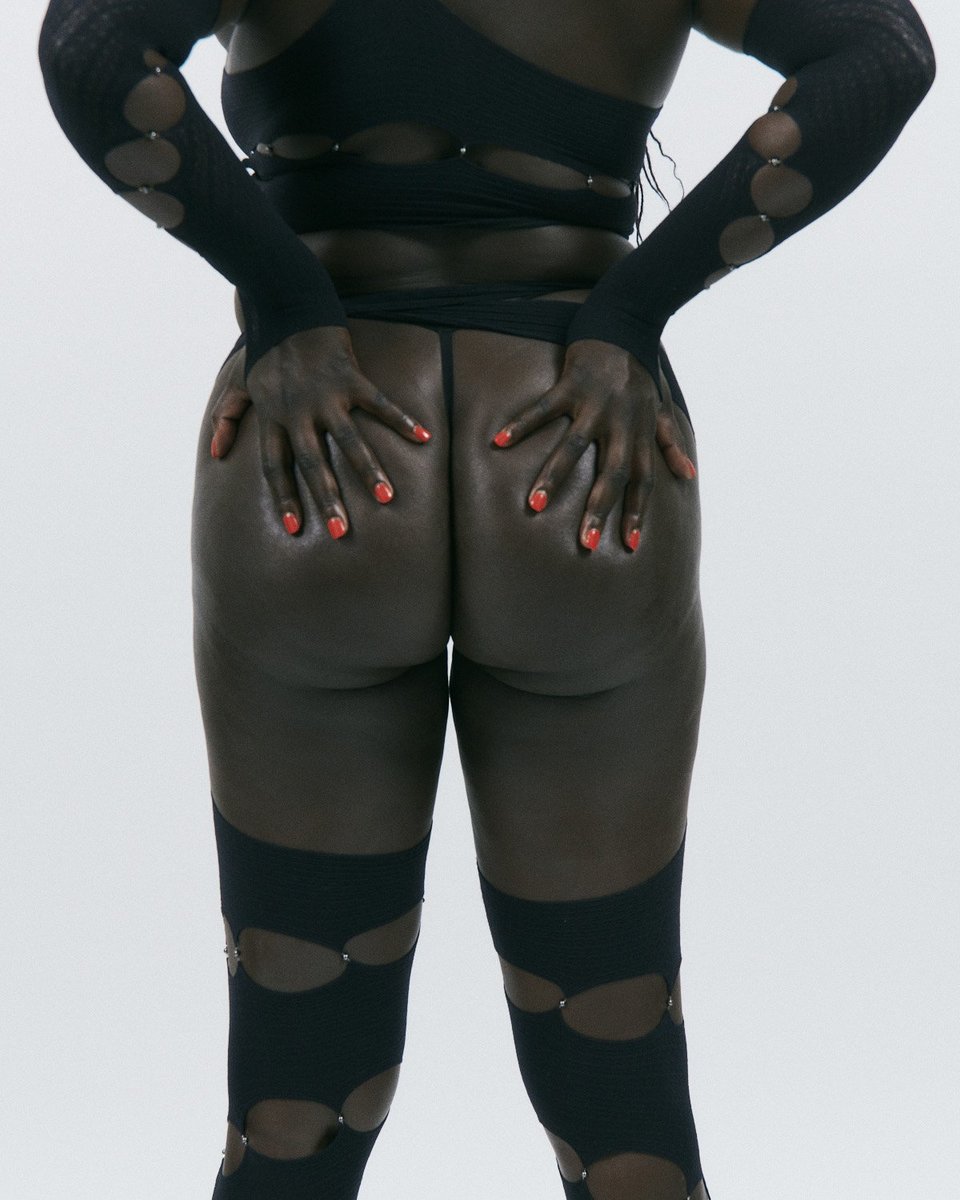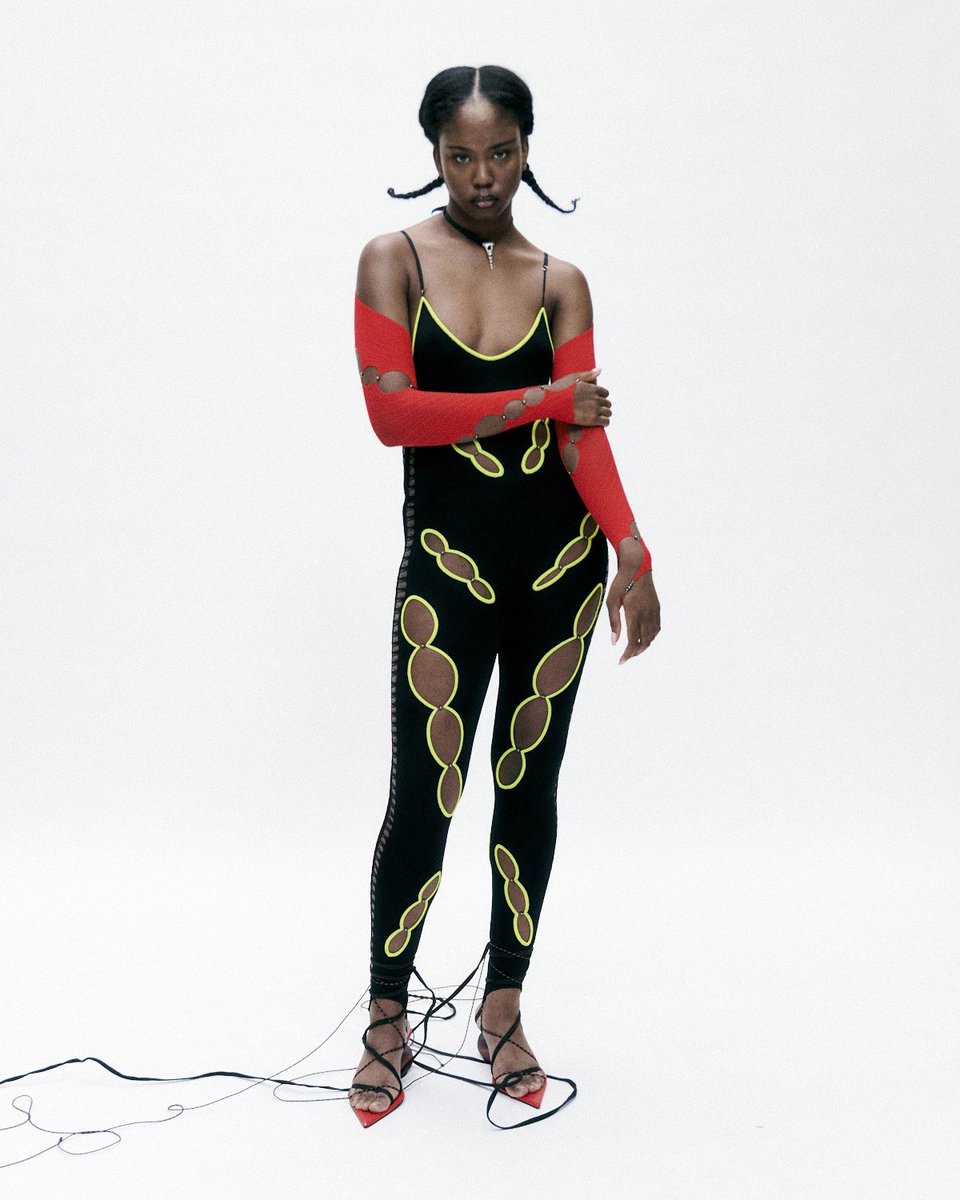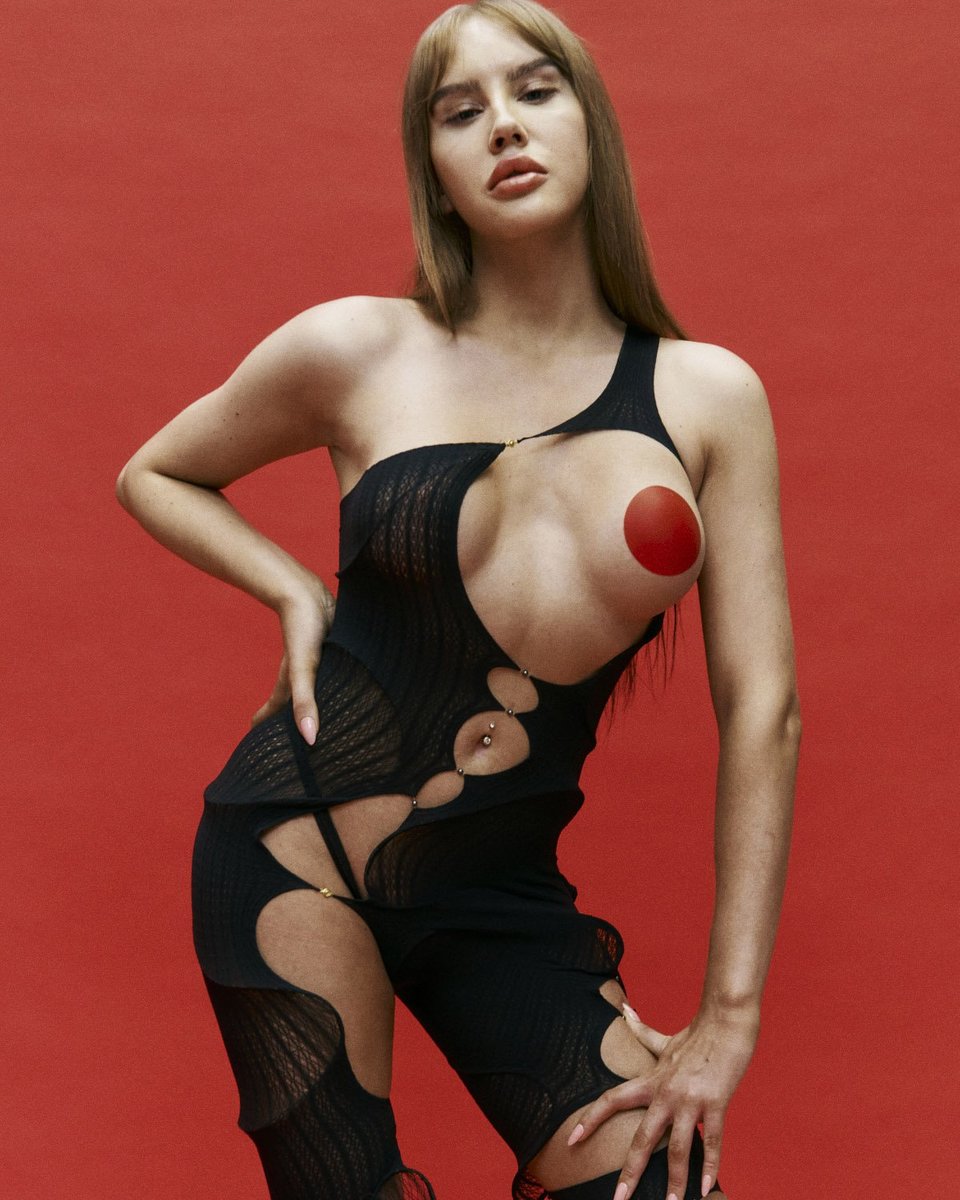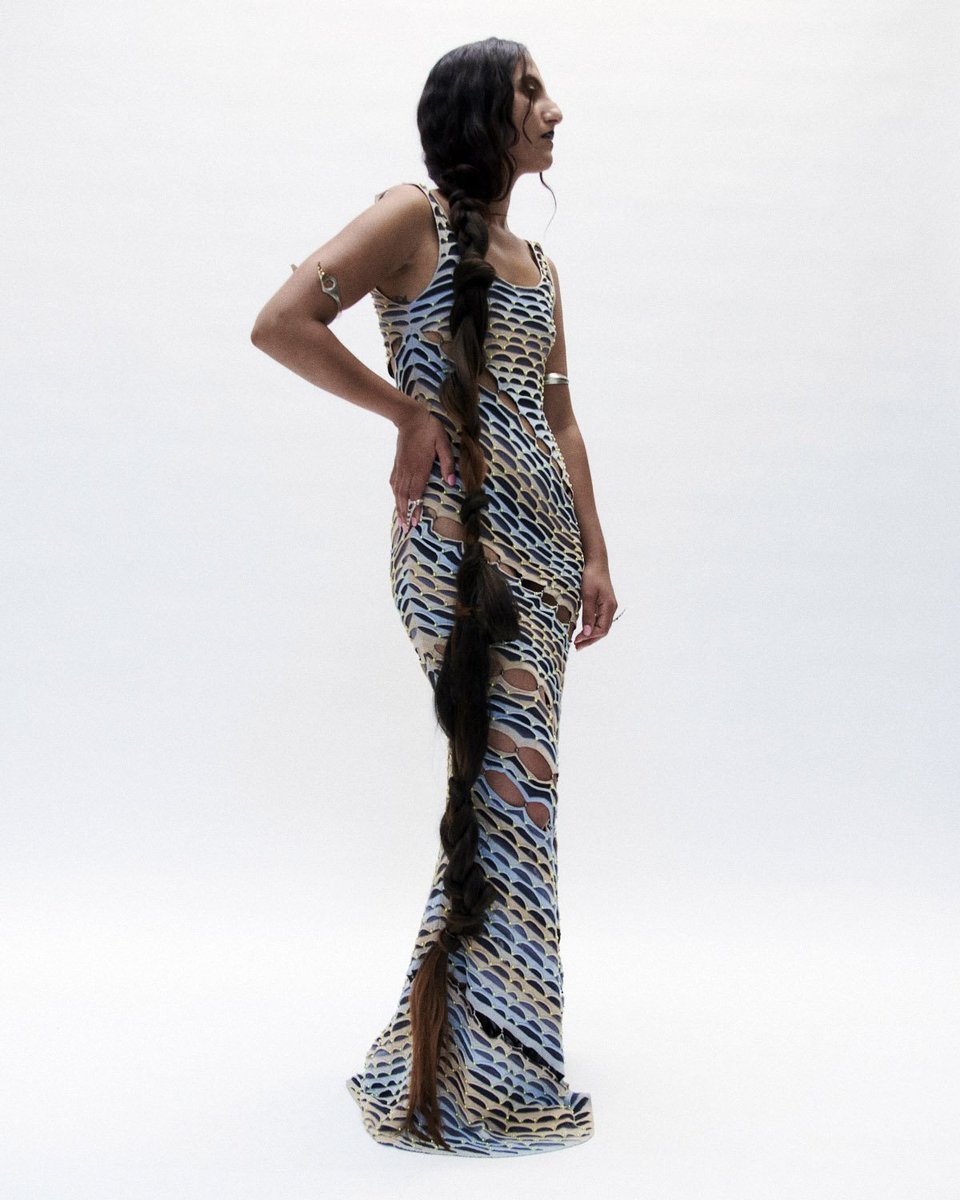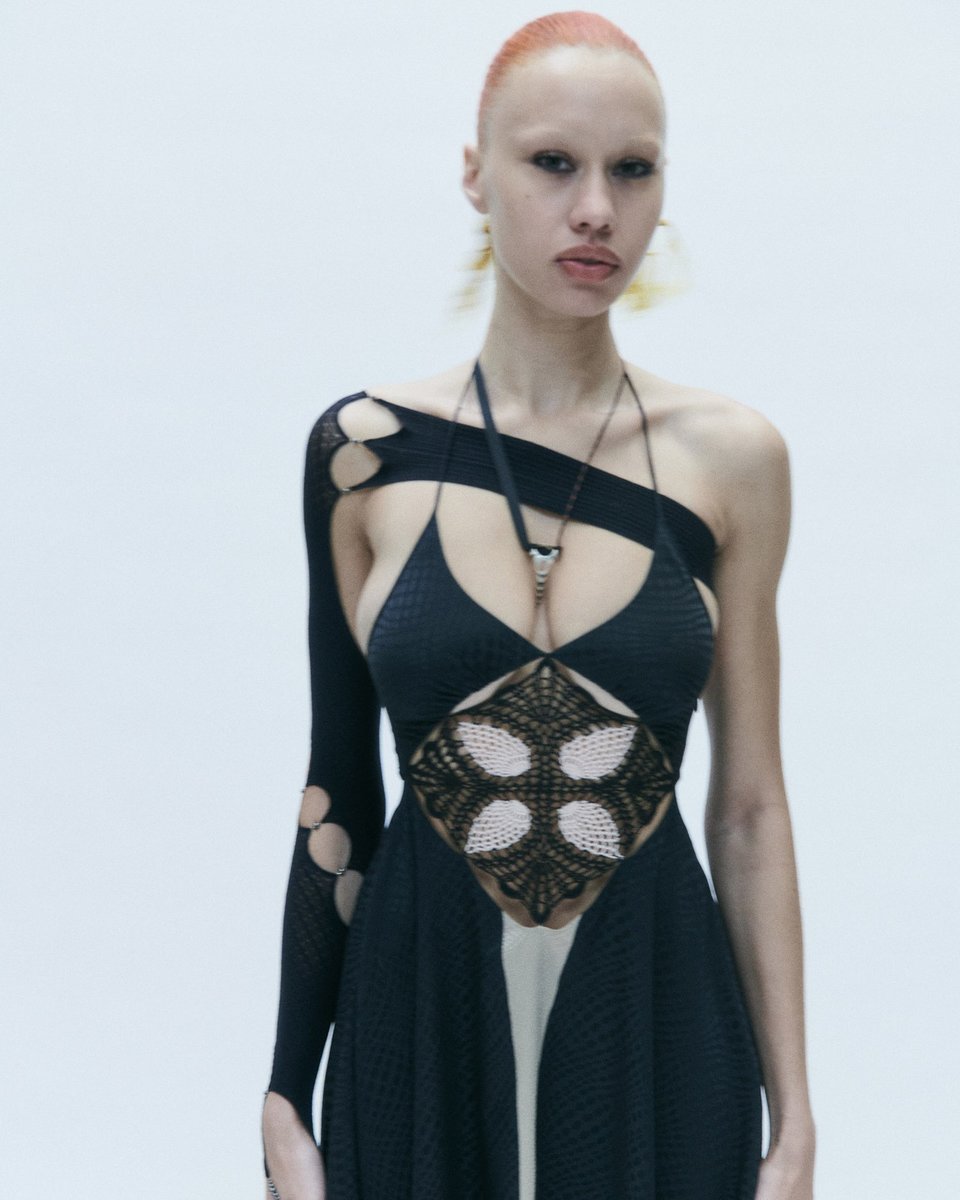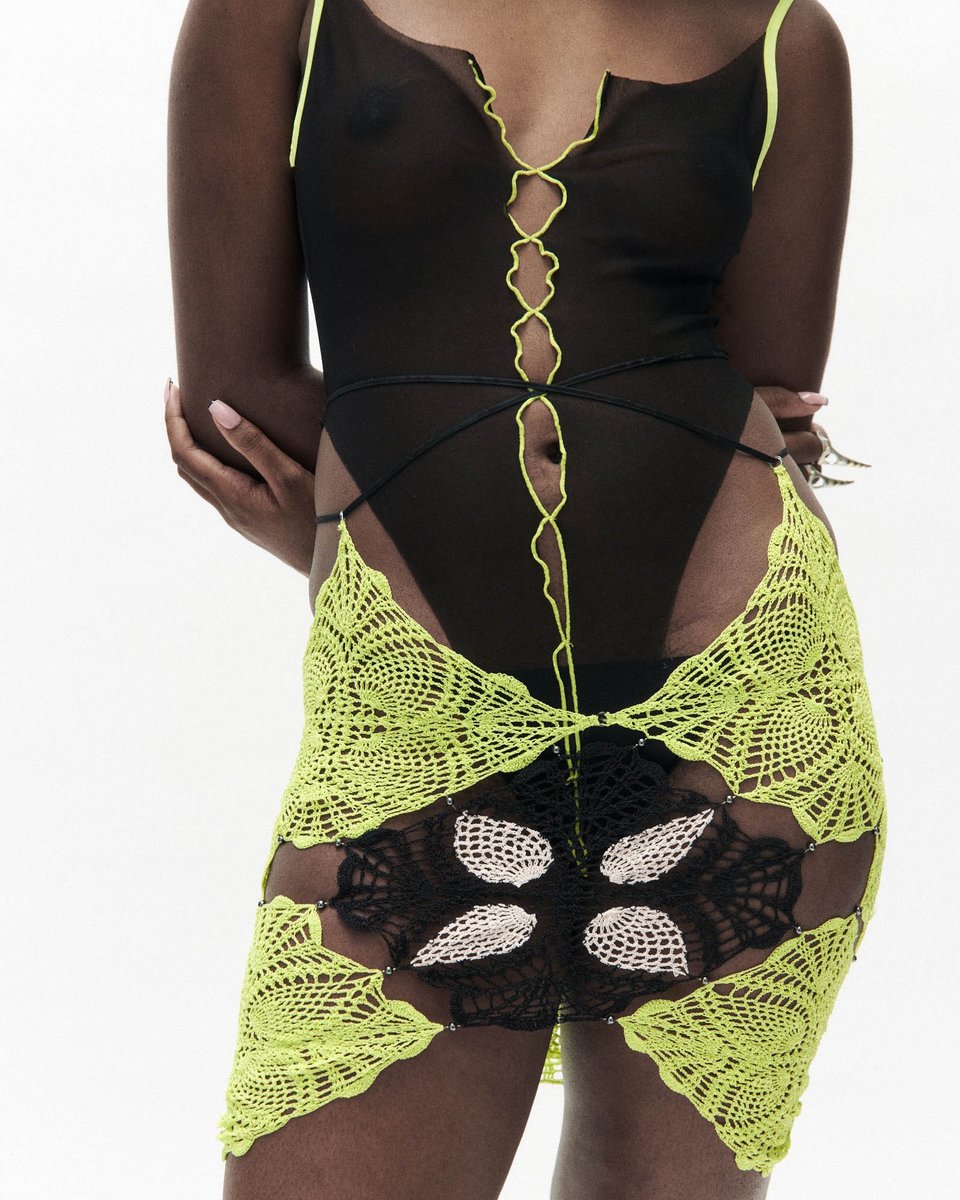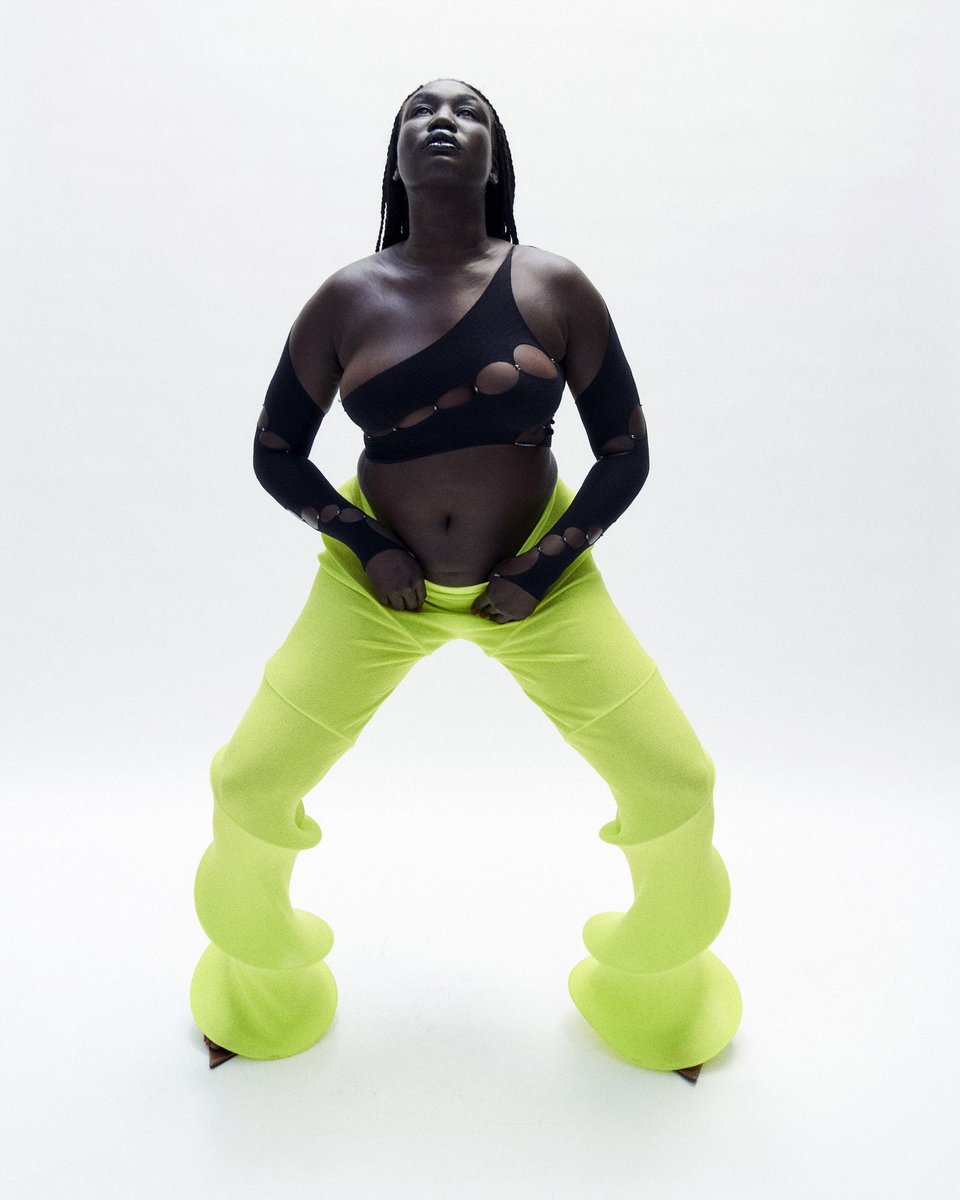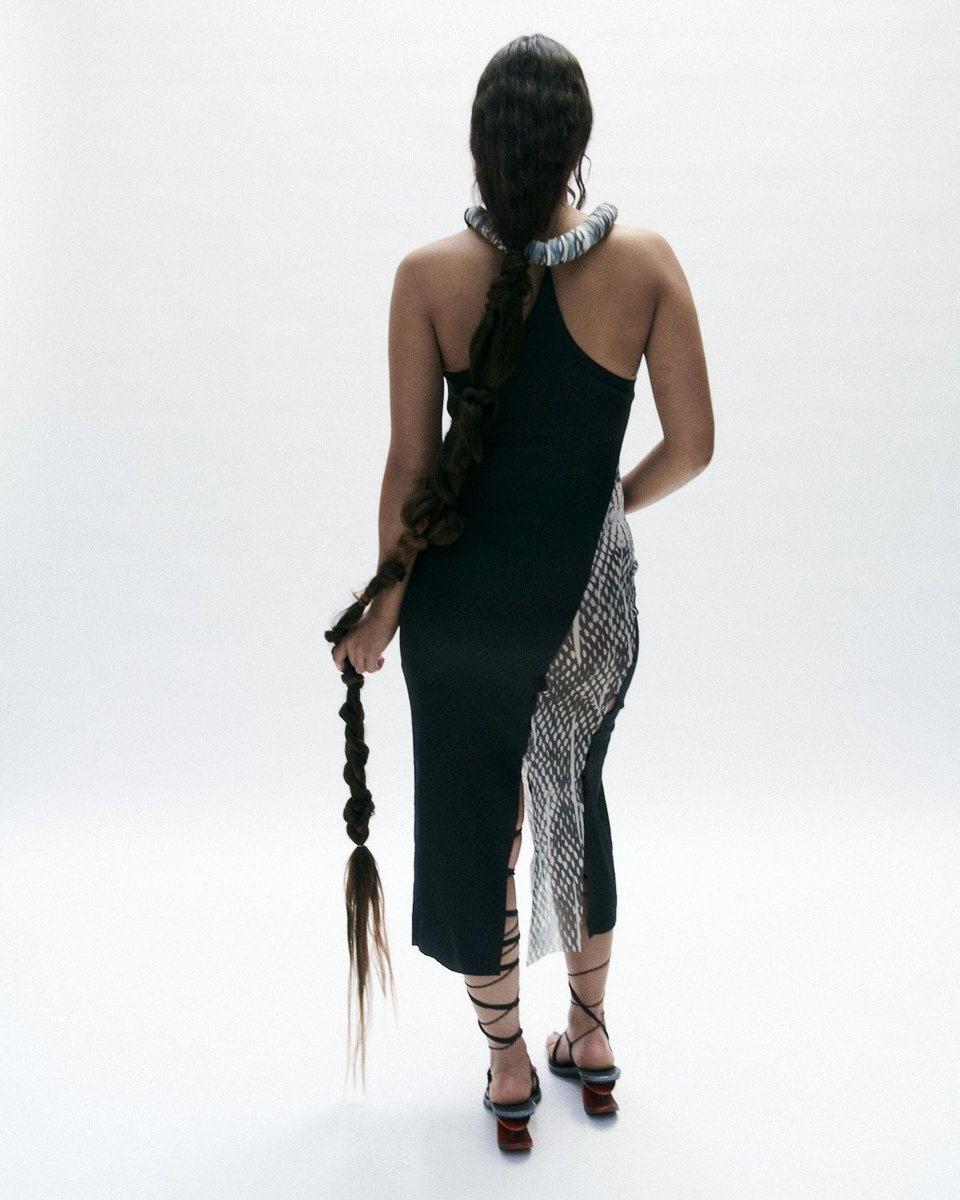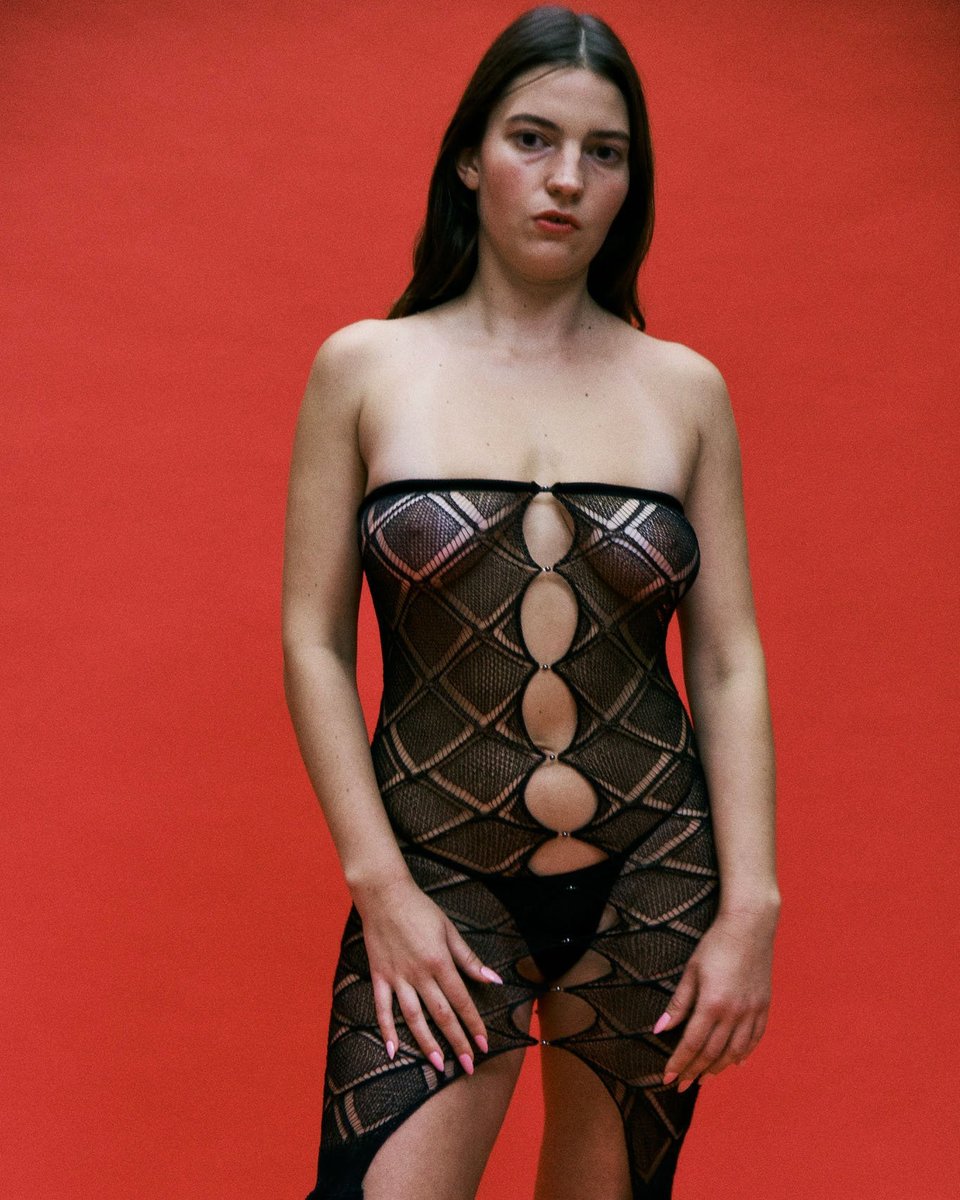 Get Naked-ish With Rui's SS23 Fetish Collection
Rui's SS23 collection brings out your sexuality
Our eyes are down here! At least that's what you would say if you were wearing pieces from Rui's SS23 collection, and you wouldn't even have to say it.
This vulgar body of work does all the talking with form-celebrating and scanty fits that are seductive from every angle!
The Rui SS23 collection consists of sexy nightwear that is ideal for a naughty night out on the town, where you might find yourself going from a drink to debauchery.
You'll find some sheer geometric patterned dresses that suck in your waist and curves perfectly and have curved cut-outs that are hard to ignore.
The cut-out detailing is also translated into asymmetrical tops, mesh bodysuits, clipped lace overlay skirts, and colorway gowns of faded orange and blue.
There are also some neon shades in electric yellow and dangerous red, along with graphic striped mini pieces and curve-printed leggings.
To step out of the 'sex' narrative for a second, Rui also brings neon pants with a spiral slide silhouette that's very playful and Avant-Garde.
If you're an IDGA* kind of girl or have been eager to channel your inner Megan or Julia Fox, then Rui's SS23 collection is definitely what you should be adding to your shopping cart.