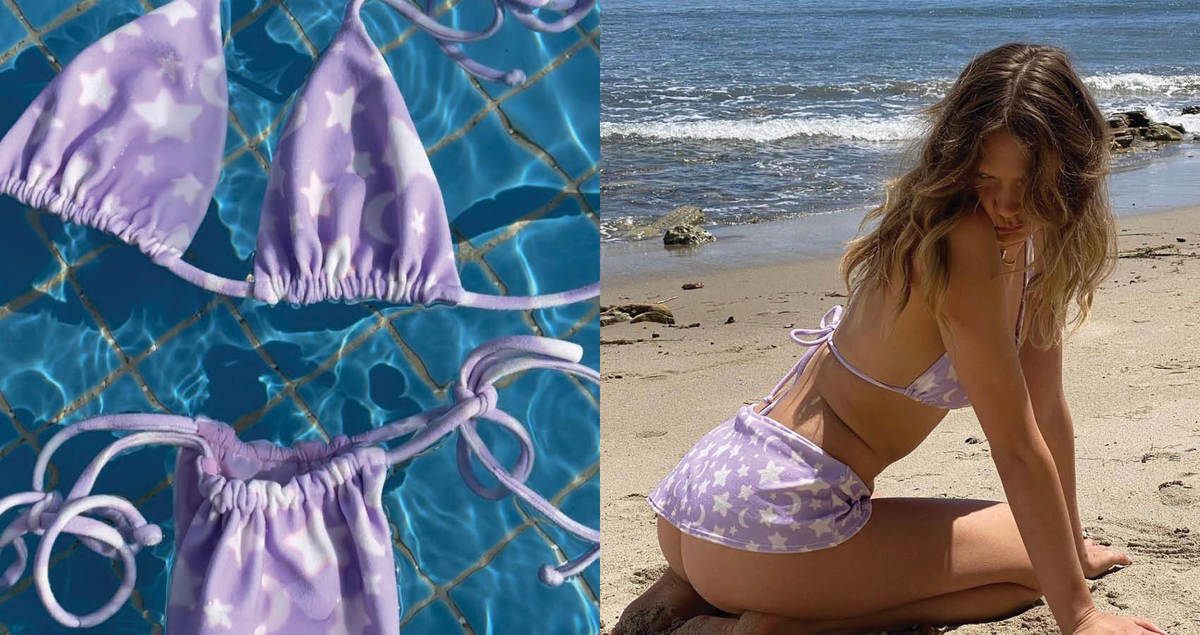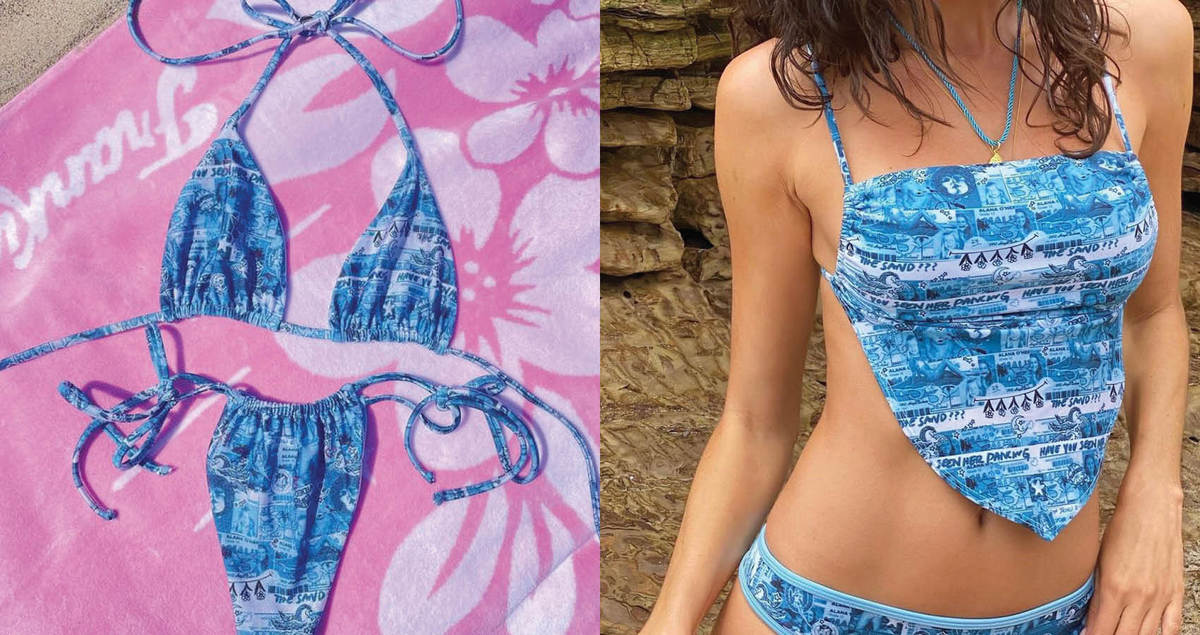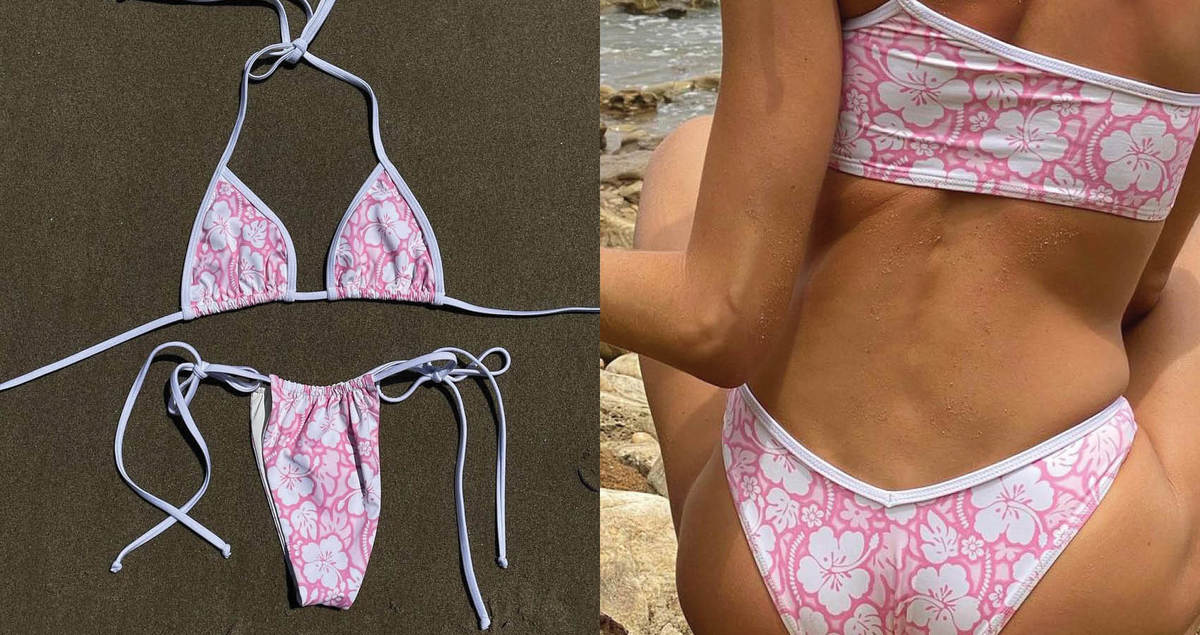 Frankies Bikinis Releases New Beach-Bum Ready Collection "Miss Malibu"
The it-girl swimwear brand's latest collection features lots of new prints and a collab with Alana O'Herlihy.
Sun-kissed, beach-bum California girls rejoice, Frankies Bikinis has released a new collection. A mixture of swimsuits and loungewear, the latest drop is called "Miss Malibu" and takes inspiration from the laid-back culture of Southern California. The brand continues to grow as 2022's hottest swimsuit line, following Euphoria's Cassie Howard wearing a pink strappy Frankies Bikinis one-piece during her infamous hot tub puking moment.
"Miss Malibu" is a nostalgic swim collection that draws on the childhood memories of Frankies Bikinis' founder and creative director, California-native Francesca Aiello. The drop includes a new, exclusive collage print designed by artist Alana O'Herlihy, who is Aiello's childhood best friend and fellow Malibu local. "Riding in the back of beat up trucks, biking back from the beach, burnt bums, sand between your toes, salt in your hair," said a description of the collection on the Frankies Bikinis website.
The collection introduces other new patterns, all bright and beach-ready. The "Luna" is perfect for astrology lovers, placing celestial stars and moons over a purple base. The "Sand Sugar" is a floral dream, with a pink print of tropical flowers and a white lining. The "Black Shine" is edgy, printing a tiny star on a black background.
New swimwear styles accompany the new prints, introducing designs like the Pam Top, Izabella Top, Laguna Top, and Holiday Top. These pieces vary with underwiring, one-shoulder straps, or bandana cuts added to the mix. The "Miss Malibu" loungewear includes a Juicy Couture-Esque sweatsuit, a halter maxi dress, a low-rise mini skirt, and cargo pants.
The "Miss Malibu" collection is available on the Frankies Bikinis Website.
Read more stories about swimwear: