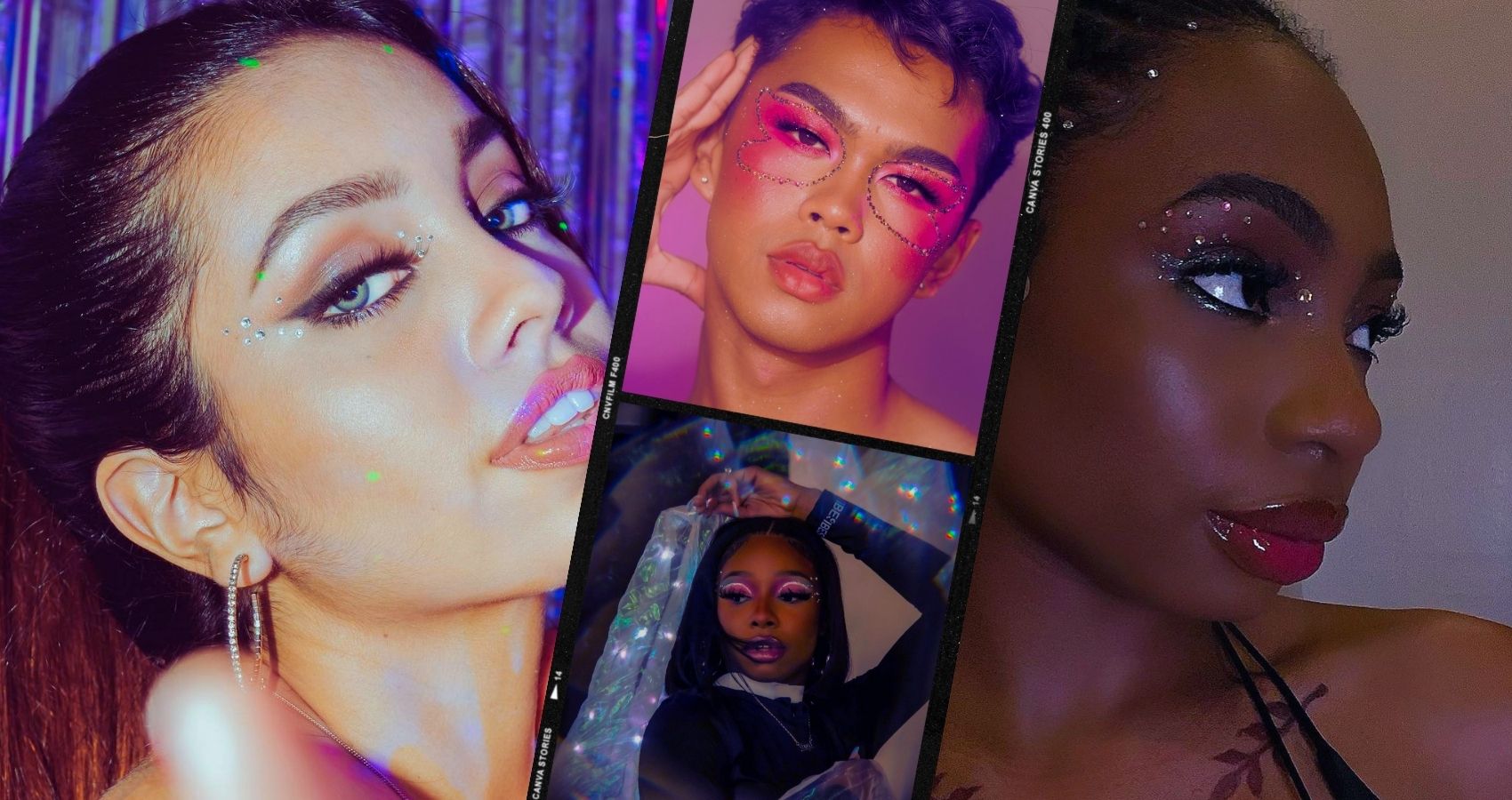 Makeup: The Other Star Of Euphoria
And it's not just playing a supporting role.
Airing since June 2019, "Euphoria" is a cultural phenomenon. Viewers flock to watch the show featuring teens struggling with addictions and relationships. They also stay for the wild makeup created by Doniella Davy, makeup designer. Graphic eyes, rhinestones, grunge lips, nothing is off-limits for the characters. And these spectacular looks, relayed nonstop on social media, are starting to inspire people off the screen. Here's a quick look at Euphoria-inspired makeup trends.
Crystal Eyes
This eye makeup is becoming the trend to adopt (granted, with a little dose of audacity). What is it exactly? The art of placing glitter, gems, rhinestones, or crystals around the eyes. Crystal eyes are surprisingly easy to DIY. It requires some gems, strass and face glue to stick them. Or you may use self-adhesive rhinestones. One thing to remember: the crystals are placed at the end of the beauty routine.
Glitter Tears
After nails, hair, eyelids, glitter is taking over your tears. This trend inspired by Rue, made its way onto fashion shows such as Fendi. The principle is simple: Make shiny tears all around the eye with shadows, 3D glitter, stones and glue. As a reminder, this area around the eye is quite fragile. Thus, it's best to avoid unsuitable glitter gel or false eyelash glue.
Colorful Eyeliner
By colorful, we mean vibrant, bold eyeliner just like Jules in the show. It's the perfect time to get those neon eyeliners out and play with colors. It is the festival season after all!
Adornment Lashes
Instead of being a finishing touch, lashes are front center. Natural-looking lashes are swapped for elaborates designs. Feathers, flowers, we're talking XXL lashes.
After going through these trends, you know what to do this season.
Up next, Notice To Nails Lovers: The Latest Trends Of Spring/Summer 2022!