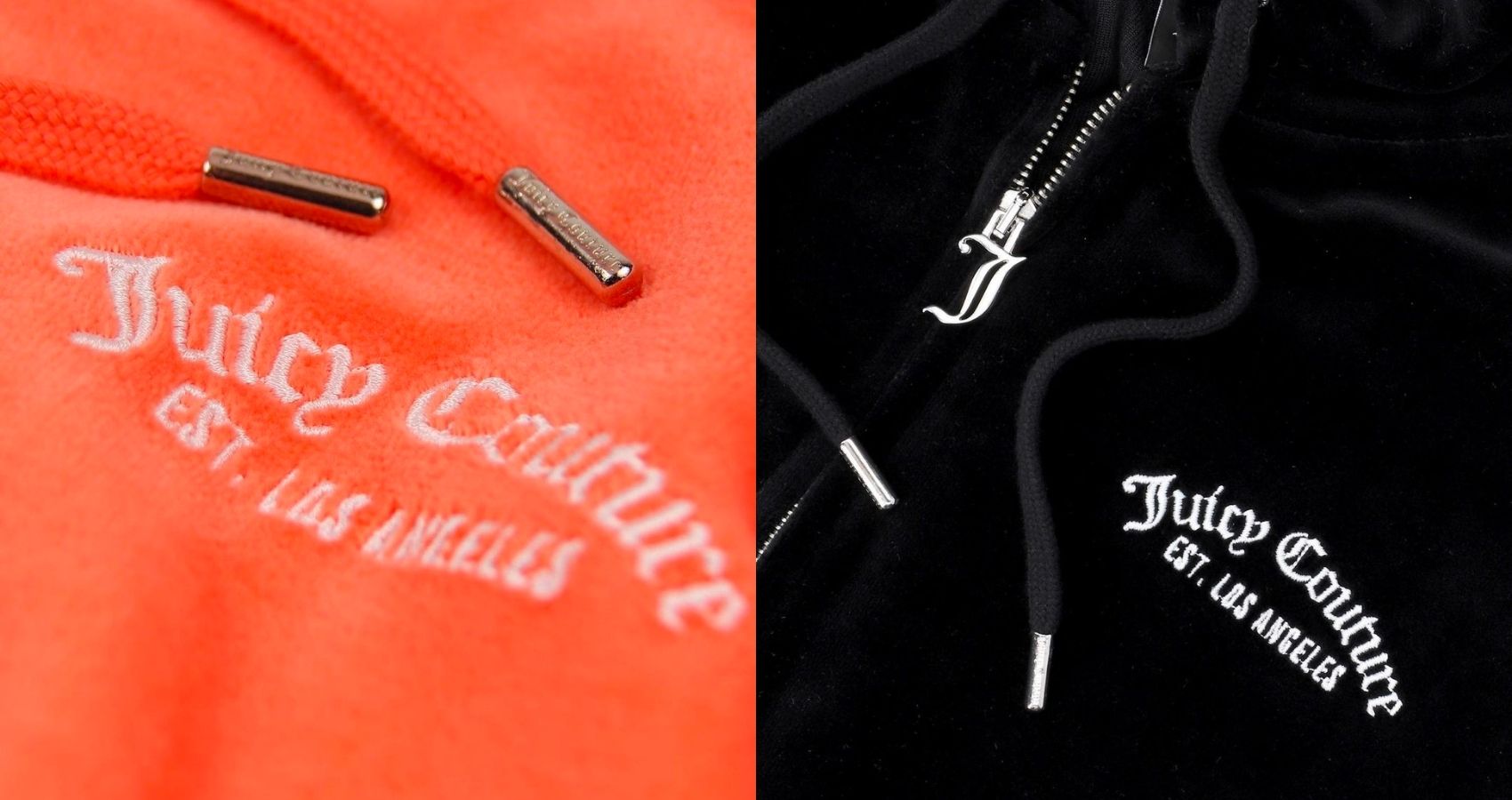 Live Out Your Sustainable Y2k Fantasy With Juicy Couture's Updated Tracksuit
The brand now produces their iconic piece with recycled materials.
Juicy Couture has mixed their iconic early-2000s tracksuit with a 2020s sustainability mindset. The "McBling" trend has spread once again into mainstream fashion, with people dressing to evoke early-aughts it-girls like Britney Spears, Paris Hilton, or Lindsay Lohan. Over twenty years later, Juicy Couture has reinvented their tracksuit to the stars and socialites to fit in with increasing climate worries and activism.
The tracksuit's fabric maintains 45% of recycled velour, the brand's signature material. The other 55% is organic cotton, to preserve the quality of the product. The environmentally conscious efforts go beyond fabric choices, and the tracksuit's production, fabrication, hardware, and hemming all are produced with full sustainability.
Fit with a new logo, including "Est. Los Angeles" under the brand's written name, the tracksuit sees multiple updates. The new colors include black and "Fresh Coral" and the shape trades 2000s flairs for a modern slim fit. The Y2k essence remains in the tracksuit's "J" zipper, ribbed hemming, and backside kangaroo pockets.
Juicy Couture's new sustainability efforts come two months after their successful collaboration with Danish brand GANNI. Partnering on a reinvention of the tracksuit, the brands produced the pieces with certified organic and pre-consumer recycled cotton, along with recycled polyester. These measures allow for a Y2k resurgence that accounts for modern worries and issues.
Both colors of the new recycled set are offered on Juicy Couture's website.