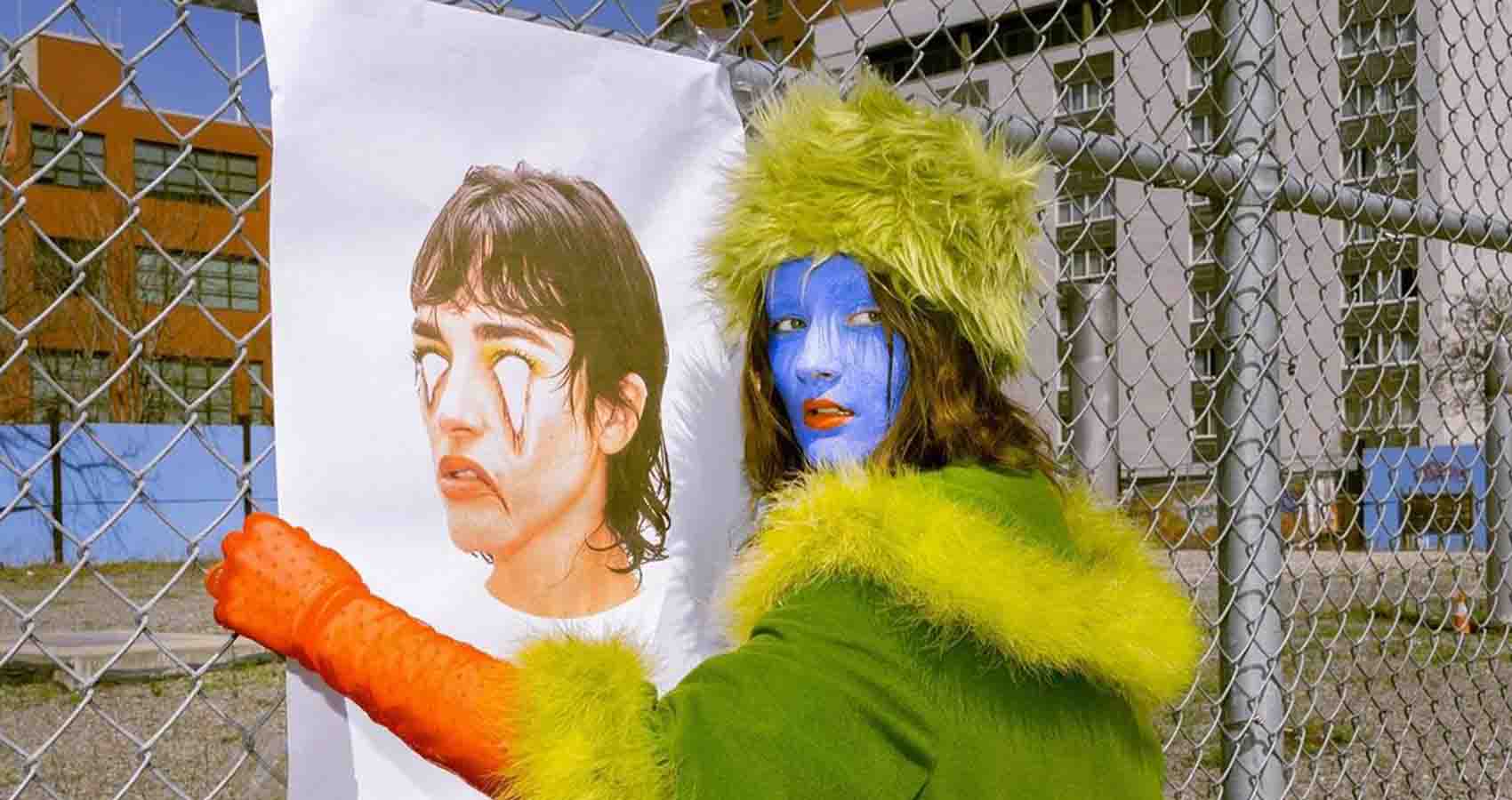 Fashion, Future, and Fun: In Conversation With Chloe Felopulos
We got to talk to one of the rising fashion stars of social media.
If your feed hasn't been flooded with Chloe Felopulos' outfit inspo and cool edits, it sure will be now. Statement styles combined with stylish photography skills make Chloe a style icon that was can all take inspiration from. With 14 thousand followers on Instagram and just over five thousand on her YouTube channel, Chloe is taking the fashion world by storm.
Her colorful outfits that you see all over her Instagram, combined with the welcoming feeling on her channel, which makes you feel like you're catching up with a friend, explains why she's becoming so well-loved online. We were lucky enough to sit down on Zoom and talk about herself, the future, and why we all hate being perceived. Keep reading to hear what she had to say.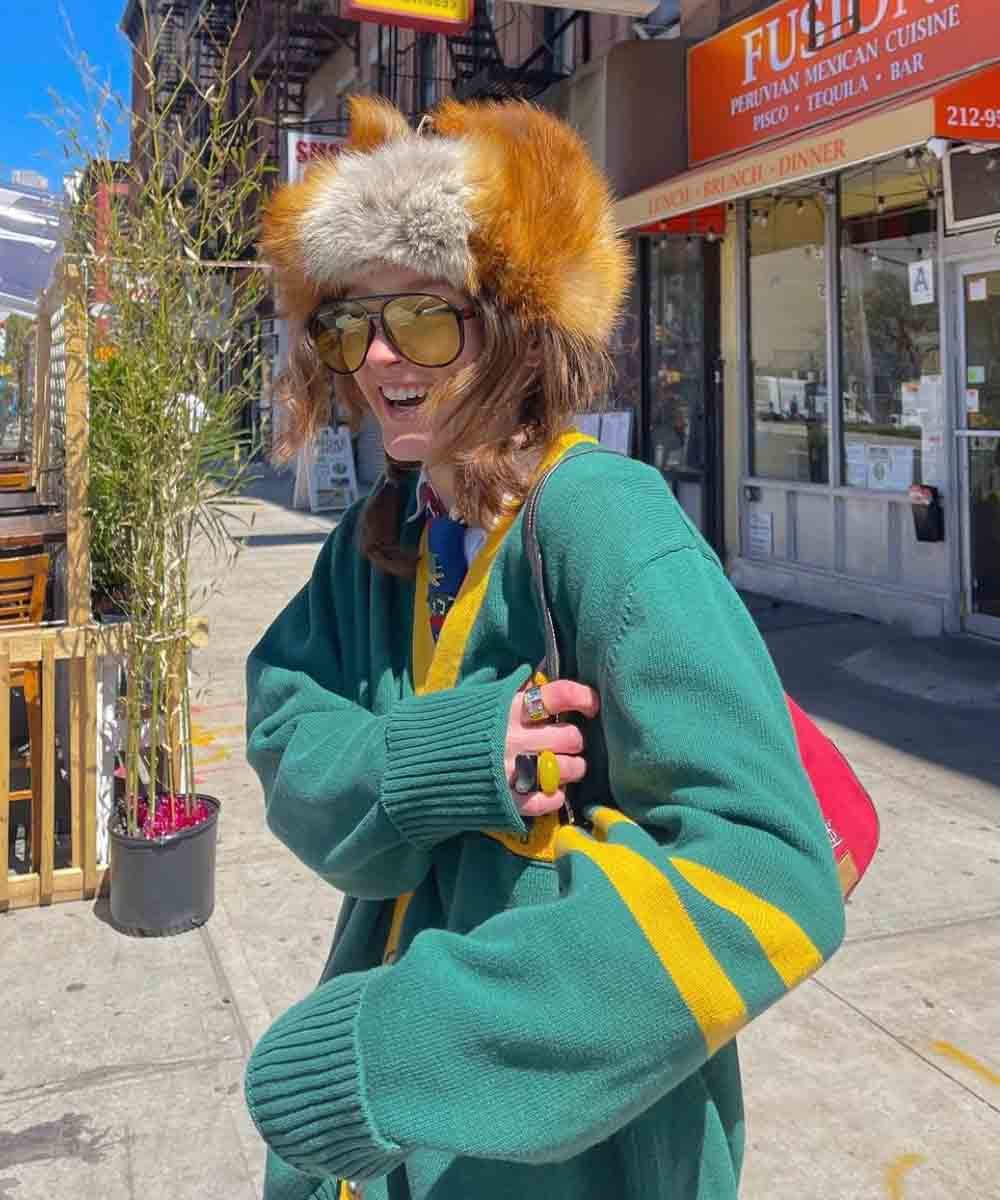 Who are your style influences?
So many people! Instagram is a huge inspiration to me. I absolutely love Alana O'Herlihy I just think her work is so cool, she's one of my dream people to work with in the future. The way she doesn't seem to give a fuck and is very unapologetic with what she does.
Another one of my favourites is Maria Bernad. She is living out my Parisian dream! I would love to move to Paris eventually. Her style is just so cool, and I think her styling is really refined and beautiful. And Bella Hadid of course!
What are some of your favourite pieces that you own?
I have these vintage-looking knee-high boots that make any outfit look so elevated. I got them off Depop, and they have held up – they're amazing. A recent addition to my collection is a fur hat, I love it! I am obsessed with obnoxious fur hats. These are all statement pieces, so it might surprise you to know that I wear them a lot, but I do love finding different ways to style pieces. Another favourite of mine is this vintage leather jacket which I wear a lot. I was so back and forth about buying it but I am so glad I did.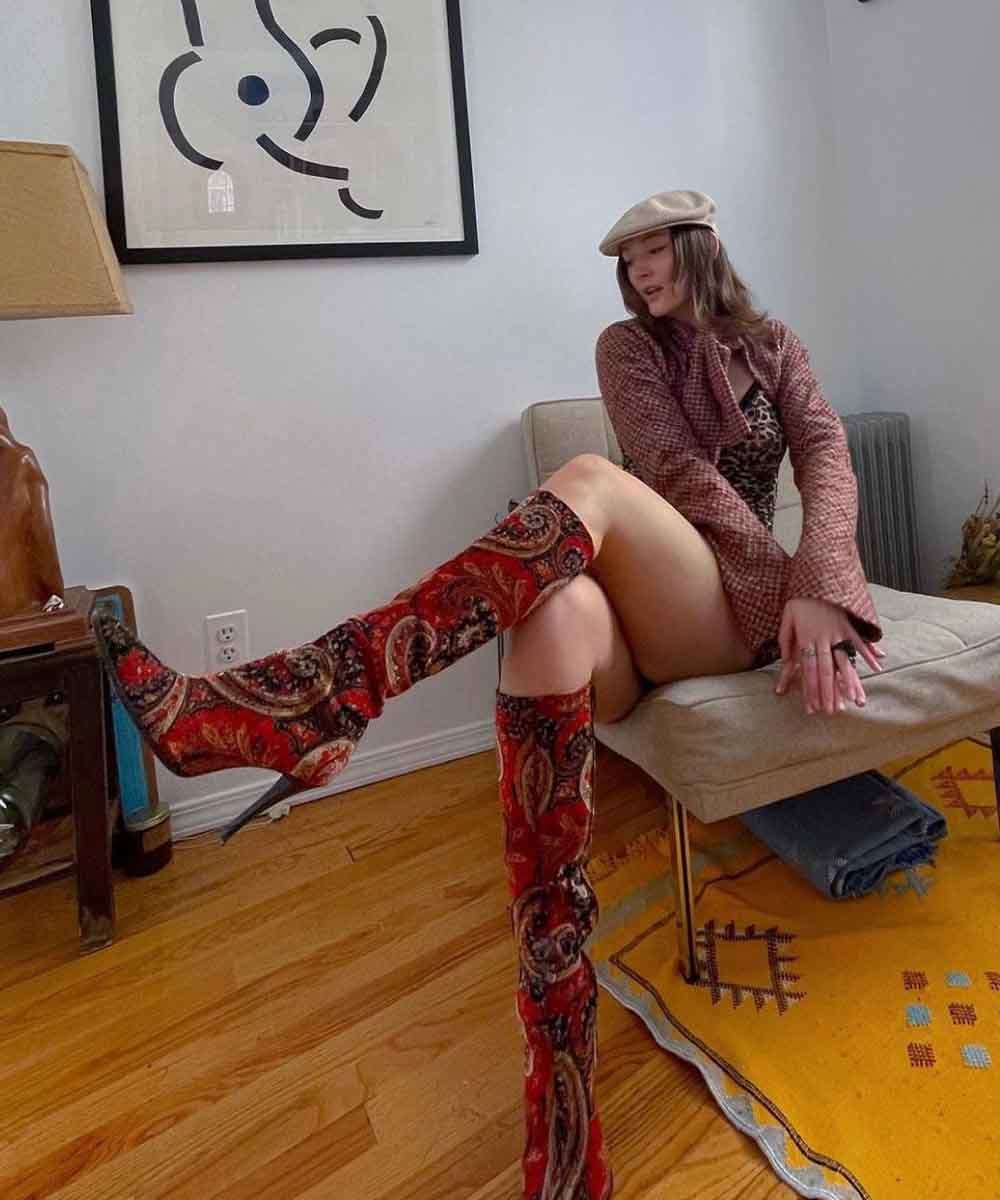 How have you found the COVID-19 Pandemic?
When it first hit it really impacted me because at the time I was at an art school in Paris. I was a fashion design major in Paris and when I was exposed to all of that, and at peak creativity, I got pulled out of it and smacked onto online school.
Through time and therapy and talking with my mum, it's one of those things where I realised school doesn't have to end at graduation, I can still take classes if I want to. During my time in Paris, one of our assignments was to create a brand, it was all hypothetical, but when I got home, I realised I don't want it to always be hypothetical.
Now, I've kind of got used to online school. I have my last class next Wednesday! New York's been opening back up and I'm fully vaccinated. My family wasn't deathly impacted by it but which I am grateful for.
Have you always loved fashion?
100%. If you would look at old pictures of my fashion sense, you'd think 'no way is this girl into fashion!' But it was always in the back of my mind. My mum used to dress me in the morning, and I would take it off and go to my straw case and put on random shit – it was my favourite thing to do, to play dress up, even when no one else was playing with me.
That creative feeling and just playing around with clothes has always been with me. It's so important to invest in pieces you can see yourself wearing and get excited about, not just trying to keep up with trends. But it's tricky with fast fashion, some of my plus-size friends want to dress how they want but a lot of their selection is limited, and they don't have options that aren't fast fashion.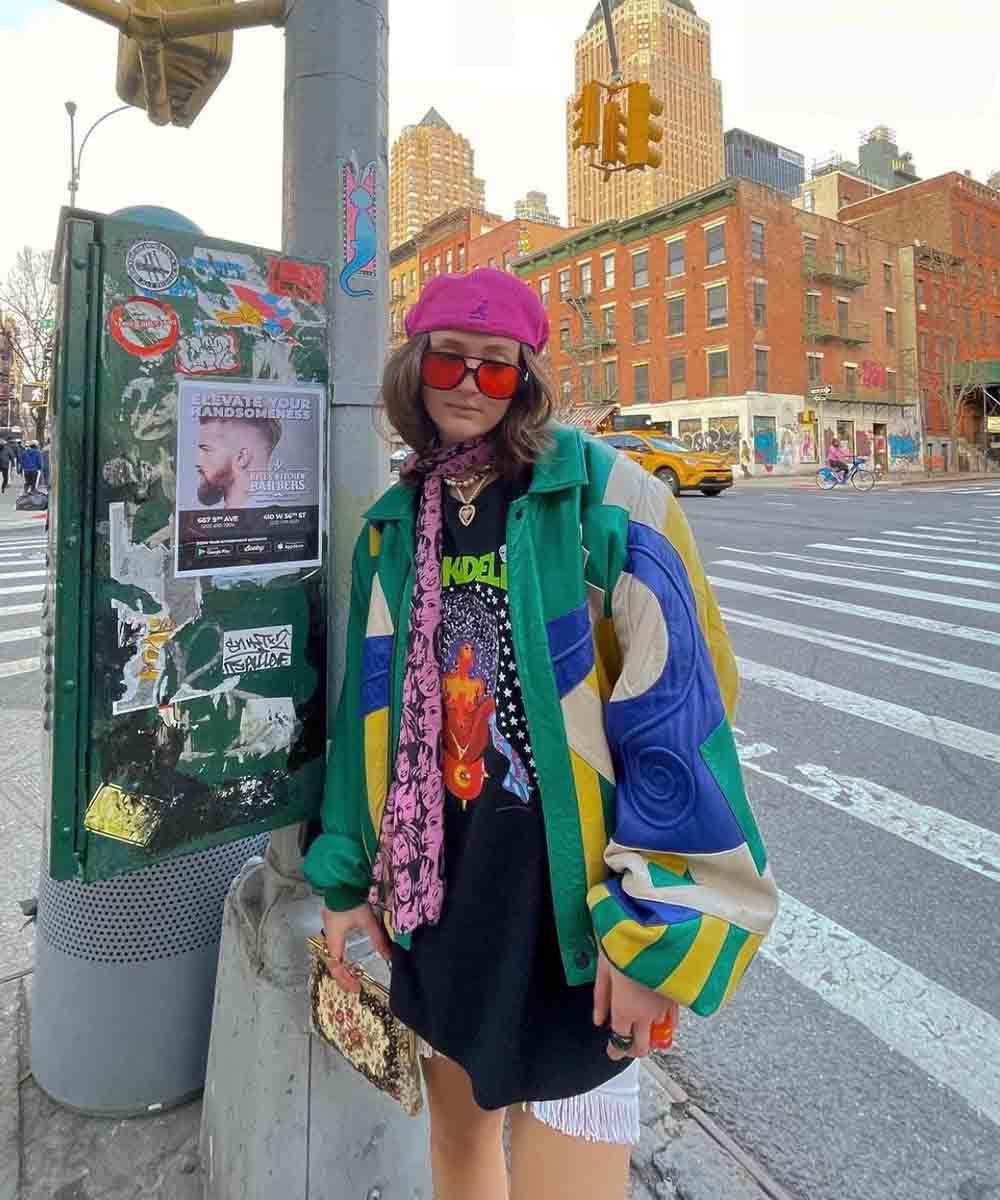 Did you imagine you'd grow your social media following to this size?
Definitely not! I had not anticipated my Instagram to grow this much, in the last year it has sort of picked up. It just kind of happened. One picture of mine got a lot of attention on Pinterest, then some fashion accounts reposted it, and then people would find me. It's just insane!
With YouTube, it was something I missed in quarantine. I used to have a channel with my friend in freshman year, which fizzled out. Over quarantine, I decided to try it again. People in my comments are so kind! I worry about being misunderstood, it's one of the hardest things about putting yourself out on the internet.
It's weird you know? It's just me and the camera so there's no one there to tell me how I'm coming across. Being perceived is crazy!
What advice would you give to your younger self?
I was just such a worrier; I was so afraid of change. I would just tell myself to trust the process and know that everything is going to be okay. Your path might not be what it expects, I mean the whole pandemic taught me that!
What are your goals for the future?
When it comes to social media, I want to make sure I try and practice what I preach. I just want to stay genuine and authentic and support small brands and businesses. I'm trying to use my platform effectively and spread awareness on issues that are going on.
Career-wise, I have an image for myself, but not necessarily an ideal career title. Right now, I'd love to work with a Brooklyn or New York based brand and get experience with a small team and work on their visuals. Like I mentioned previously I would love to have my own brand one day.
Mainly I just want to stay happy, inspired and creative.
Up Next: Spring Into Life With These '90s Inspired Hairstyles