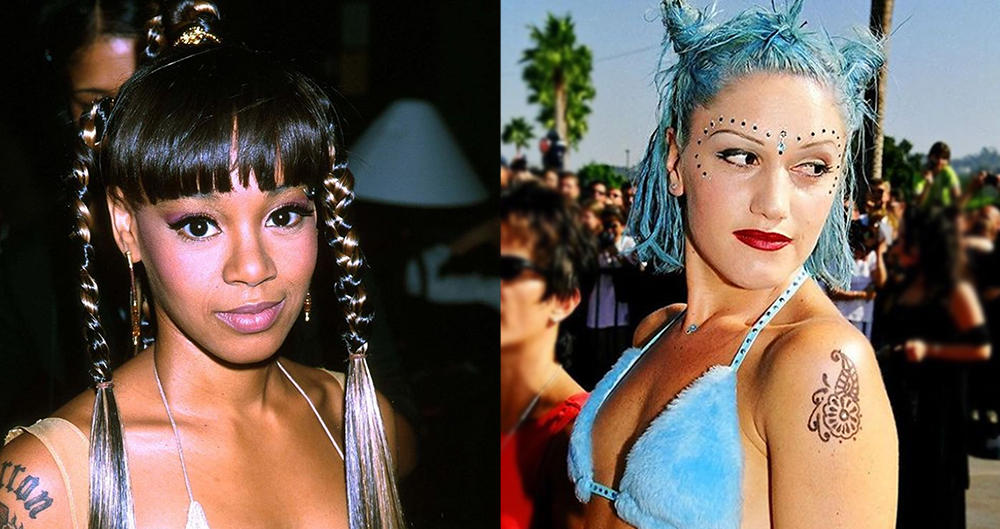 Spring Into Life With These '90s Inspired Hairstyles
The '90s called for you.
There's a full-blown 90's renaissance right now on social media. Bringing back the best fashion pieces of the era including bucket hats, shoulder bags, and slip dresses to the classic makeup looks, something new has arisen from the '90s and it's all about your hair. We've conjured up 5 of the coolest hairstyles you can wear this spring. Keep on scrolling to see them all.
Hairstyle #1: Bubble Braids
Switch up the classic french braids for bubble braids this spring. While they may look hard to achieve, bubble braids are actually easy to do and a heck of a lot easier than braiding your hair, let's be honest!
Begin by splitting your hair into two sections to create pigtails then tie them off with an elastic hairband.
Take another elastic band and tie it a couple of inches further down from the beginning of your pigtail.
Using your fingers, slightly pull the space between the first hairband and the second to create a bubble shape.
Keep repeating this step until you get towards the bottom of the pigtail and then tie it off.
Hairstyle #2: Braided Front Pieces
This hairstyle is perfect for framing your face and yet so simple to recreate. All you have to do is braid two front pieces of your hair on either side of your face. Tie each braid with a clear elastic, or hair spray, and you're good to go!
Hairstyle #3: Claw Clip Updo
Practical and classy, the claw clip is a staple. As of right now, these tortoiseshell clips have made a comeback and we're so here for it. Serving looks since the '90s these clips were a classic sought for accessory channelled by Kate Hudson, Gwenyth Paltrow, Julia Roberts, Michelle Pfeiffer the list goes on...
Hairstyle #4: Silk Head Scarves
You might have caught a glimpse of the latest trend on Tiktok with happy-go-lucky people driving in their cars listening to 'Please Don't Go' by Mike Posner whilst wearing a silk headscarf. This Parisian chic look was everywhere in the '50s, modelled by fashion icons such as Audrey Hepburn and Marilyn Monroe. Available in an array of prints, sizes and colors, silk headscarves can completely spice up any outfit.
Hairstyle #5: Flipped Ends
We're hopelessly devoted to this hairstyle similar to Sandy's in the timeless movie Grease. Very easy to replicate, all you'll need is a flat iron and some hairspray. Just run the flat iron down your hair before flipping it up at the ends. To keep the style sealed, spray some hairspray.

Images via Instagram @spicegirls @officialtlc @gwenstefani
Next Up, The Best Refillable Beauty Products