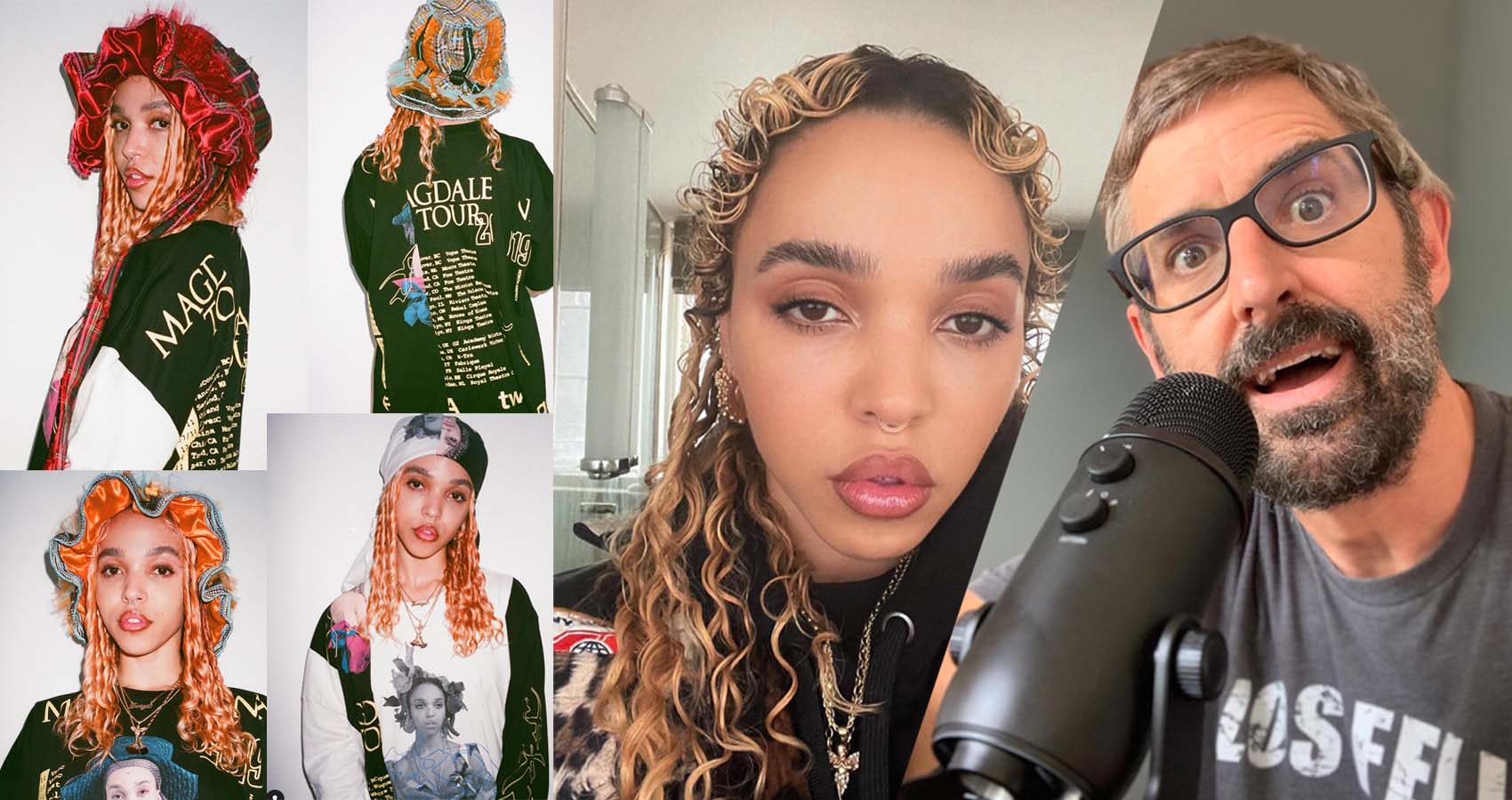 FKA Twigs Joins Louis Theroux's Podcast To Discuss Her Relationship With Shia LaBeouf
The musician opens up about her allegations against her ex-boyfriend
As lockdown becomes a black hole of extensions, documentarian Louis Theroux manages to keep us entertained. Not through his usual, some what awkward interview style as he shadows a unique member of society, but by creating a podcast named Grounded with Louis Theroux. His most recent guest being FKA twigs.
The musician joins an extensive list of celebrities who have featured on the journalists' podcast, such as Riz Ahmed, Sia and Michaela Coel, naming a few. On the podcast twigs discussed her love for Adam Ant and Shakespears Sister whilst opening up about being trolled online and her relationship with controversial actor Shia LaBeouf,which she alleges was abusive.
Twigs (real name Tahliah Debrett Barnett) reflected on her relationship with the actor, sharing the moment she new she needed to escape the relationship "After the incident driving back from the desert where he was threatening to crash the car unless I said I loved him, and ended up basically strangling me in public at a gas station and nobody did anything. That was a really low moment for me because I felt like I'd never be believed."
During the Podcast she continued to share her experience, discussing the moment she called a women's helpline "It felt really like… somebody is taking this so seriously and wants to get me somewhere safe, and that was a really massive wake-up call. That was the time when I realised, 'I need a lot of help to get out of this'."
The singer also mentioned that she visited a therapist twice a week saying "I had to spend a lot of time before I could leave, just trying to gather enough of myself together so that I knew when I left, I really wouldn't go back", before leaving the relationship for good.
Twigs has been vocal about the abuse as she filed a lawsuit against LaBeouf last month including assault, sexual battery and the intentional infliction of emotional distress. The two had met and began dating after the filming of their film, Honey Boy back in 2018.
LaBeouf has since responded to the allegations saying "I'm not in any position to tell anyone how my behavior made them feel. I have no excuses for my alcoholism or aggression, only rationalisations. I have been abusive to myself and everyone around me for years. I have a history of hurting the people closest to me. I'm ashamed of that history and am sorry to those I hurt." However, he added: "Many of these allegations are not true."
In light of these events, twigs as displayed her support for Hackney-based organisation Sistah Space through posts, where they're currently seeking for donations to acquire a safe place for women to access 24 hours a day. You can donate here.
You can listen to the full interview with FKA twigs here.
Up Next A Beginners Guide: How To Harness The Power Of The Moon