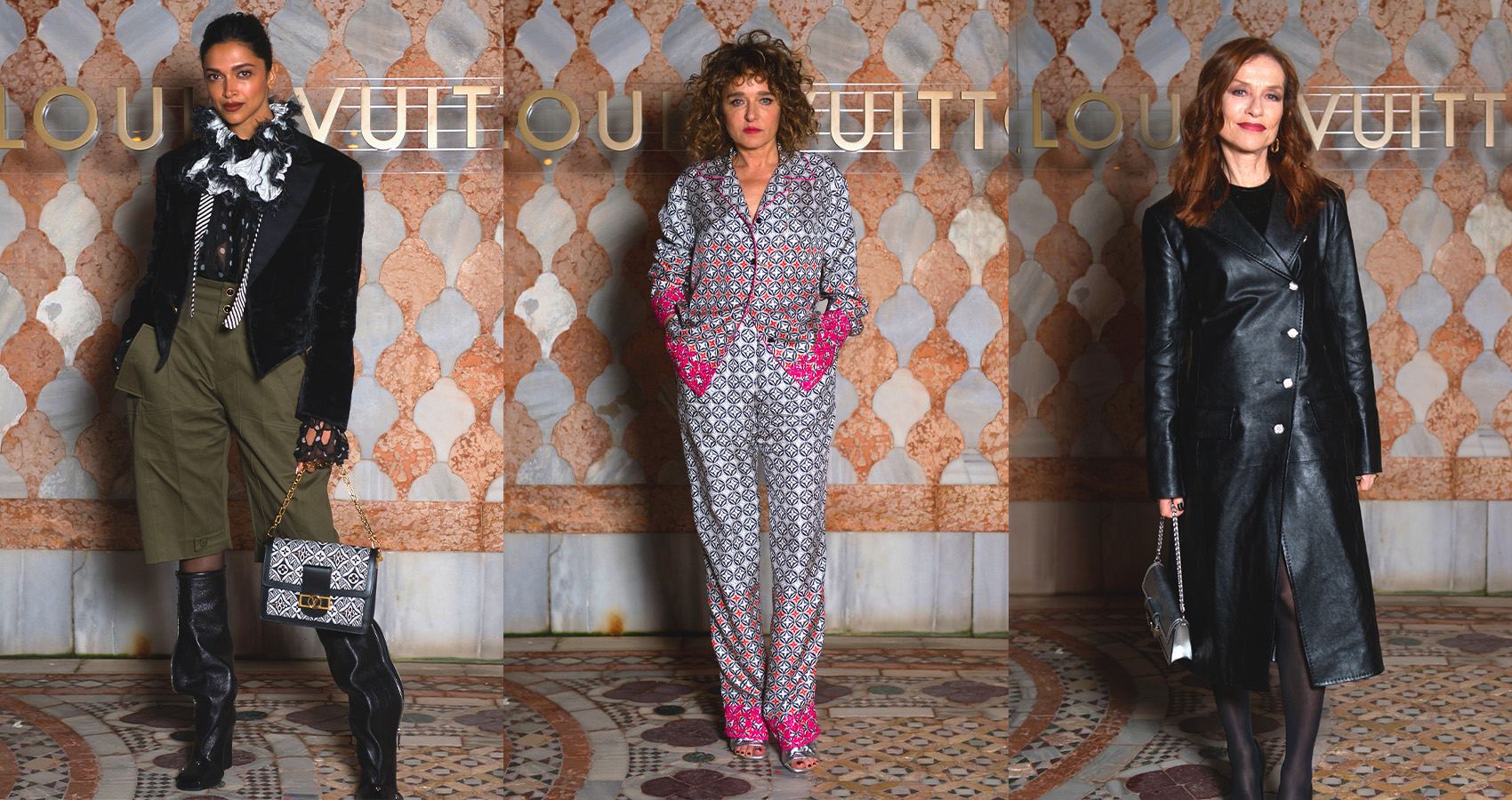 Fashion Dominates Art Biennale 2022
Venice Biennale opened this weekend with brands such as Dior, Louis Vuitton and Valentino.
Art Biennale is one of the world's biggest art events and the 2022 event debuted this weekend with a star-studded guest-list who opted to dress in looks by some of the designers involved in this year's show. Brands such as Dior, Valentino, Bottega Veneta and Louis Vuitton are sponsoring exhibitions this year and the design houses had various celebrity guests attending head-to-toe in their clothes.
Valentino hosted a dinner on April 22nd to celebrate their sponsorship of the Italian Pavilion in which Mad Men's Kiernan Shipka was in attendance dressed in Valentino's Pink PP collection. The actress wore a monochromatic hot pink look complete with Valentino's current signature platform heels that she paired with a pair of opaque tights that allowed a fluidity as the look was so perfectly color matched elements almost blended together. The look was playful and whimsical and perfectly honored the design house hosting the event. In a starkly different aesthetic, Dior hosted a dinner and concert on April 23rd to benefit Venetian Heritage in which various celebrity guests donned all black gowns, such as Stranger Things' Maya Hawke.
Up Next, The Met Updates 'In America: A Lexicon of Fashion' Exhibition Ahead of 2022 Met Gala