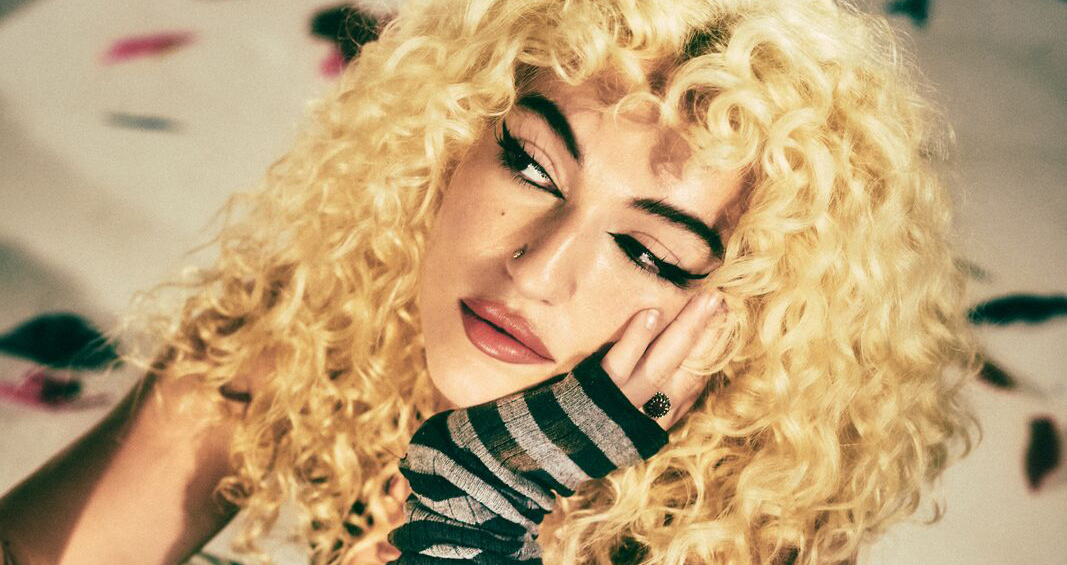 Exclusive Interview: Eyelar on Emotion, Music, and "Mistakes & Contradictions" EP
From writing hits to her latest single "Till You Hate Me."
Eyelar's musical journey has been nothing short of extraordinary. With an impressive track record of collaborating with artists like Demi Lovato, Bastille, Little Mix, Charli XCX, and Camilla Cabello, she's proven her mastery in turning dark or nagging feelings into uplifting pop hits. From lending her velvety voice to UK rapper Yxng Bane's soulful "Breakfast" to co-writing the disco-infused banger "Dopamine" for German producer Purple Disco Machine, which quickly garnered over 70 million streams on Spotify and charted across Europe, Eyelar's talent knows no bounds.
Her latest single, "Till You Hate Me," has further solidified her place in the music world, signaling her true arrival as an artist to watch. And now, in an exclusive FIZZY MAG interview, we dive deeper into the inspiration behind her latest single, her experiences collaborating with influential figures like Fred Again and Brian Eno, and the themes explored in her upcoming EP, "Mistakes & Contradictions."
Eyelar, can you tell us about the inspiration behind your latest single, 'Care Like You,' and how it fits into the overall theme of your EP, 'Mistakes & Contradictions'?
The inspiration behind care like you (like all the other songs on the ep) is life. When I was heartbroken and hurt for the first time in my life, this song poured out, it was really therapeutic, and that's what the whole EP represents to me: therapy. I've grown a lot as a person and artist, but growth is never a straight steep line. It went left, right, and center on a path where I've made mistakes and contradicted myself. Life will probably always be like that, so I'm just here for the ride (and the songs).
You have collaborated with some incredible artists throughout your career. How do these collaborations shape your artistic vision, and what have you learned from working with such talented individuals?
I think the most important skill I've learned throughout my journey as a writer writing for other artists is writing songs! Spending years writing with and for other artists shaped my voice, melodies, and words. I entered the music industry when I moved from my parent's house in a tiny village, to London, and took everything in. I'm also really grateful for meeting so many talented artists, not knowing how and when I would release my own music.
'Dopamine' has been a massive success, garnering millions of streams and charting in various countries. What do you think it is about the song that resonates with listeners on such a global scale?
You never really know what song will do well, but I think with 'Dopamine' it's just a good mood. With the melody and lyric combination, it's probably easily digestible and a cute song to dance to.
Your vocals have been featured on Fred Again's album, 'Actual Life 3,' and you worked with Brian Eno on the track 'Radio.' Can you share your experience collaborating with these influential figures, and how did it influence your own music?
Working with and surrounded by inspiring and talented people has been amazing. It's even better when peers become friends, so hearing the voice notes from our friendship over the years on Fred's album made me go into a Time Machine going back to all those different moments. My own music is different, but its influence is probably honoring authenticity and vulnerability.
As an Iranian-Dutch artist, how do you navigate between different cultural influences and incorporate them into your music?
I've always felt like I didn't really belong anywhere. As an Iranian girl growing up in Holland, I never felt Dutch enough, and going back to Iran, I never felt Iranian enough, so I've always felt in between.
I think that's why many songs are about not fitting in and finding your way, making mistakes and learning about yourself, and eventually not only accepting yourself the way you are but actually wholeheartedly loving yourself.
Of course, moving to London has also been a huge cultural influence on my music, and that's why I have a lot of different colors, palettes, shapes, and forms. It's not just one 'thing' and it might be contradicting at times.
I've touched on it a bit in the last question, but growing up, I never felt like I had a place where I belonged, so I got really good at adjusting to any place, time, or situation. I think that's why It took a while for me to find myself and understand my individuality,, which is the EP's journey.
Some of the songs don't put me in a good light, some of the songs I might come across weak, and some of the songs I come across the opposite (maybe a bit too much), so it's all about finding your way and being brave enough to make mistakes and be honest about it.
That is, for me, the path to self-acceptance and self-love, and I really want to make people feel like it's okay to make mistakes, it's okay not to have it all figured out, it's okay to change your mind, and it's more than okay to be you.
What can fans expect from your live performances? How do you bring your music to life on stage and create a memorable experience for your audience?
Come to my show and see for yourself :p
Looking ahead, what are your aspirations and goals for the future of your music career? Are there any specific collaborations or projects that you dream of pursuing?
My goal is to write songs and play shows all over the world until I'm 65. After that, I think I'll smoke a lot of weed and watch tv.
Follow Eyelar's Instagram for more updates! @eyelarx