Eyelar Delivers Debut EP 'Mistakes & Contradictions' and New Single 'Man Like Her'
Raw talent and bold honesty shine in Eyelar's debut EP.
London-based Iranian-Dutch vocalist and songwriter, Eyelar, has just released her highly anticipated EP titled 'Mistakes & Contradictions'. This six-track project not only showcases Eyelar's impressive vocal talent but also highlights her raw songwriting skills and undeniable energy, firmly establishing her as an artist to watch in 2023. Alongside the EP, Eyelar has also unveiled her new single, 'Man Like Her', which adds another layer of excitement to her already buzzing career.
The EP features several previously released singles, including 'Care Like You', which was produced by her longtime collaborator and friend, Fred Again, as well as 'Obsessed With Your Ex'. In addition to these fan favorites, 'Mistakes & Contradictions' introduces four new tracks: 'Closet', 'Newest Kid in School', 'Hurt Myself', and the edgy 'Man Like Her'.
Eyelar describes the EP as a reflection of her personal growth and healing, a time when her perception of love and life evolved. As an artist, she recognizes the pressure to maintain a consistent point of view, but she believes that growth requires embracing change and shifting perspectives. Some of the songs on the EP reveal sides of Eyelar that aren't always flattering, such as 'Man Like Her', which she admits is a pretty mean song. However, she chose to perform and release it because she values honesty in her music, even if it means expressing things that may not be socially acceptable.
Eyelar draws inspiration from a diverse range of artists, including Madonna, Nirvana, Paramore, and Hole. Her unique blend of influences has established her as a leader among the new wave of alt-pop artists in the UK. She has collaborated with some of the music industry's hottest names, including Little Mix, Camila Cabello, and Charlie XCX. In fact, Eyelar co-wrote 'After The After Party' with Fred Again, RAYE, and Stargate back in 2016. She also lent her voice to Fred Again's latest album, 'Actual Life 3', and recently featured on the collaborative track 'Radio' by Fred Again and Brian Eno.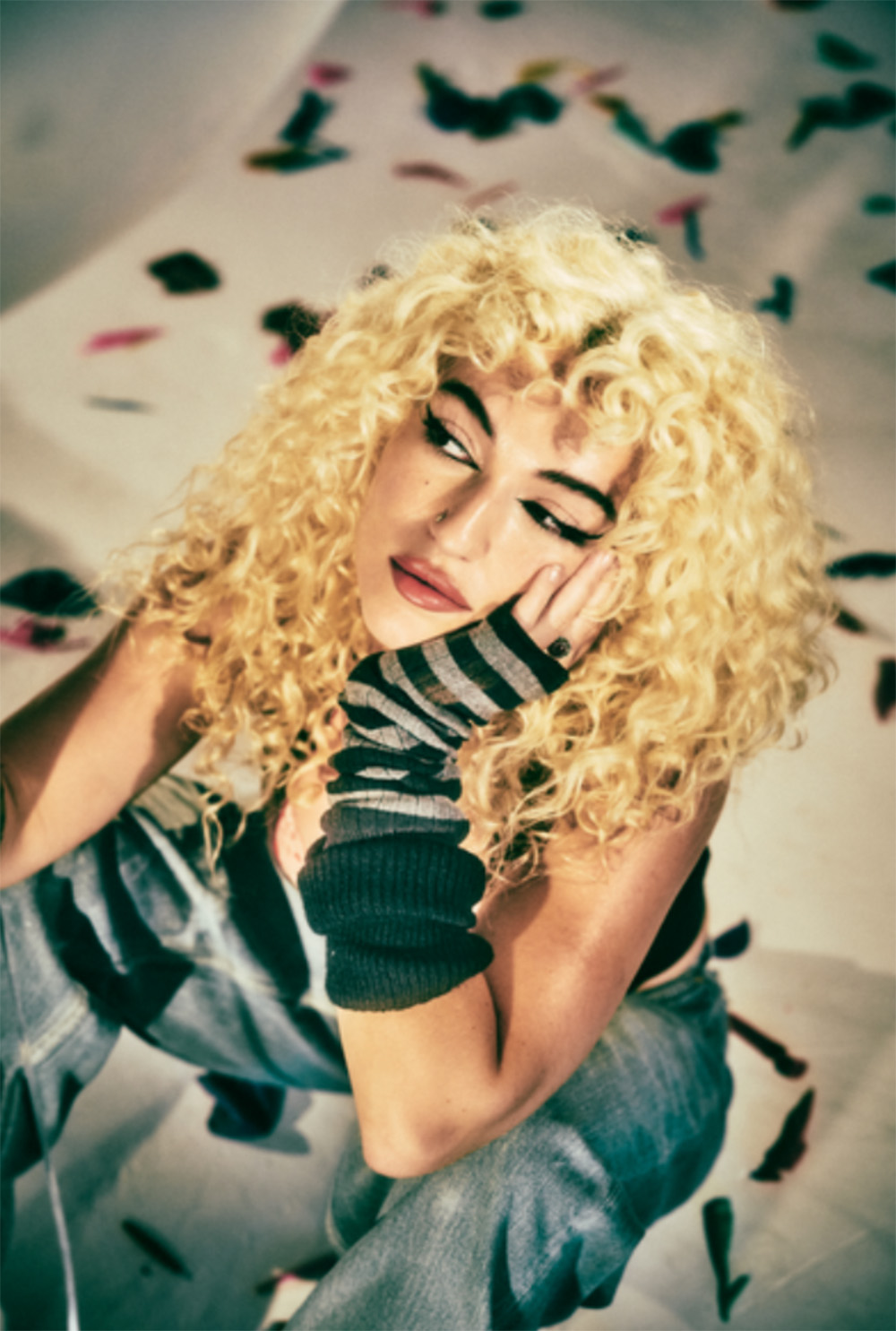 Eyelar's success continues to soar, with her hit single 'Dopamine', produced by Grammy Award winner Purple Disco Machine, amassing over 150 million streams and charting in several European countries. The song even reached number one in Germany's airplay record charts for an impressive four weeks. Furthermore, Eyelar has been captivating audiences with her live performances, having recently taken the stage at venues like Old Blue Last and The Great Escape. She has also supported artists such as L. Devine and UPSAHL on their respective UK tours.
Eyelar's debut EP, 'Mistakes & Contradictions', is available now. This collection of songs not only showcases her undeniable talent but also presents an artist unafraid to explore her emotions and push creative boundaries. With her infectious energy and honest approach to music, Eyelar is undoubtedly making a name for herself in the music industry, and it's only a matter of time before she becomes a household name. So be sure to check out her EP and immerse yourself in the captivating world of Eyelar.