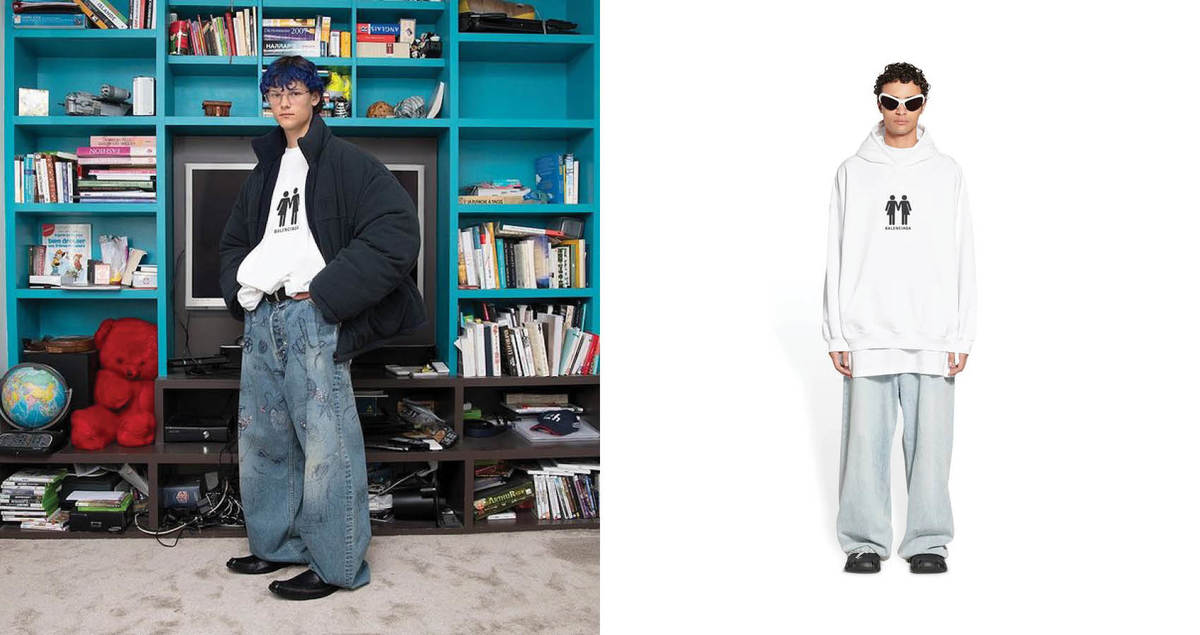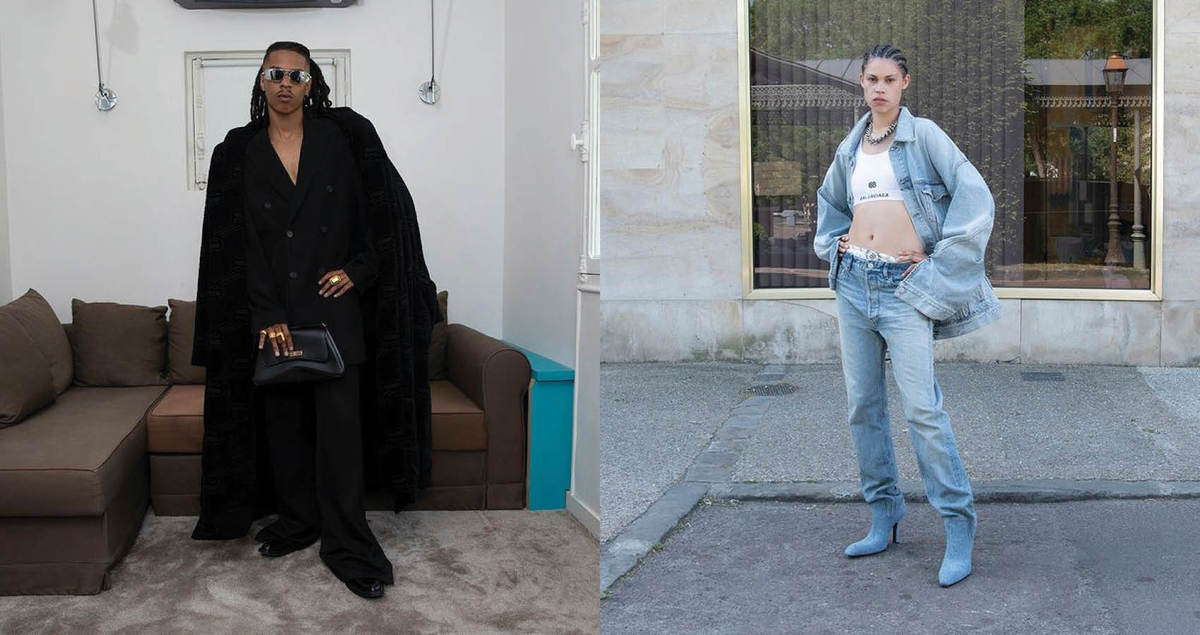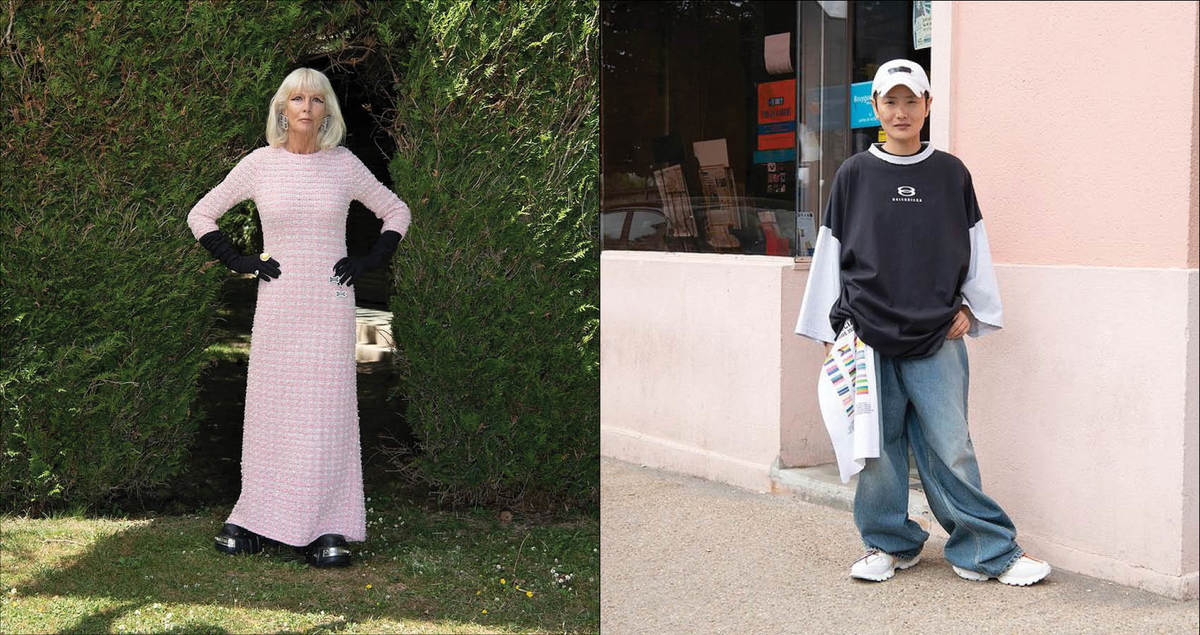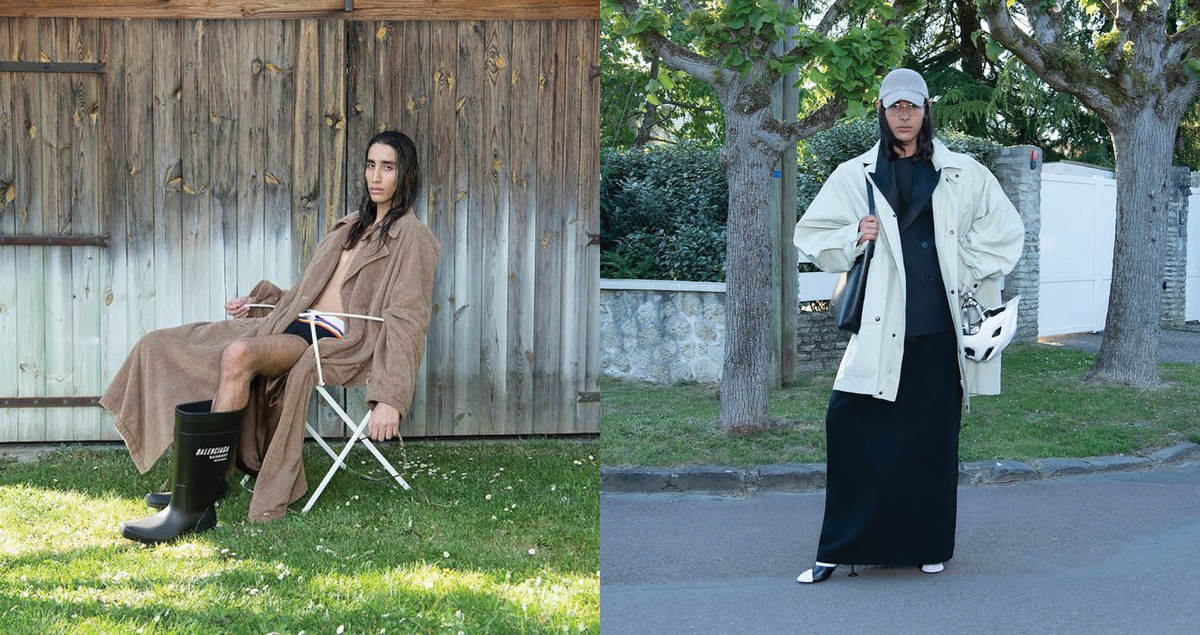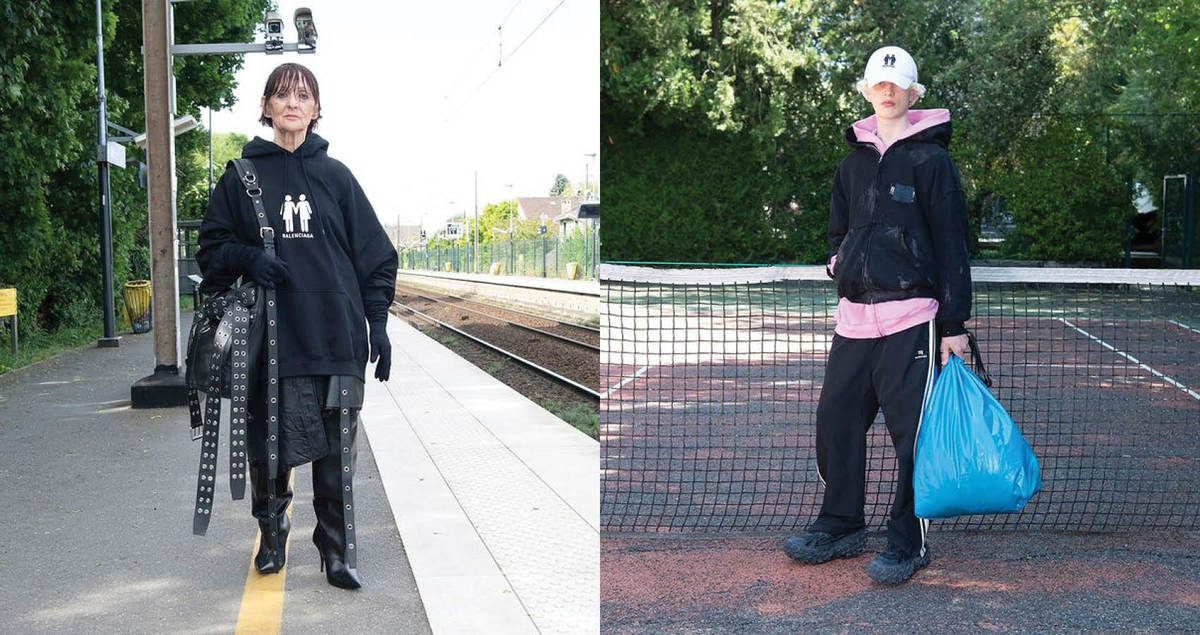 Balenciaga's Pride 2022 Capsule Says "Anybody Is Queer"
Demna Gvasalia's designs celebrate Pride month and play with gendered symbols.
Balenciaga's latest release is a Pride month capsule titled "Anybody Is Queer," a celebration of the LGBTQ+ community done the Demna Gvasalia way. The collection builds on traditionally marked "men's" and "women's" bathrooms, printed above the Balenciaga logo to subvert gendered symbols.
The two pieces in the gendered bathroom symbol are split down the middle and flipped with one another, swapping the markers of masculinity and femininity to wear both pants and skirts. A celebration of queer love, this reimagined image is printed on fitted and loose tees, oversized hoodies, and different accessories. This plays on outdated expectations that certain garments are for men and others are for women.
The collection also contains 24 Pride flags taken from around the world. The Pride flags map out in a chart and accompany the subverted gendered bathroom graphic at certain points in the campaign. Accessories complete the collection with a range of hats, socks, jewelry, scarves, and slides.
Balenciaga commits to donating 15% of the collection's sales to Outright Action International, the only LGBTQ+ human rights organization with consultative status and a permanent presence at the United Nations Headquarters.
Gvasalia, Balenciaga's creative director, is openly gay and champions the use of clothing as an expression of self. This year's Pride 2022 collection, following the House's successful Pride 2021 collection, expands on Gvasalia's past celebrations of queer culture through Balenciaga clothing. Examples of this include his Divine-inspired gown and collaboration with RuPaul.
Balenciaga's Pride 2022 collection is available on its website.
Up Next, Balenciaga and Crocs Make Sure That Your Bag Will Definitely Match Your Shoes