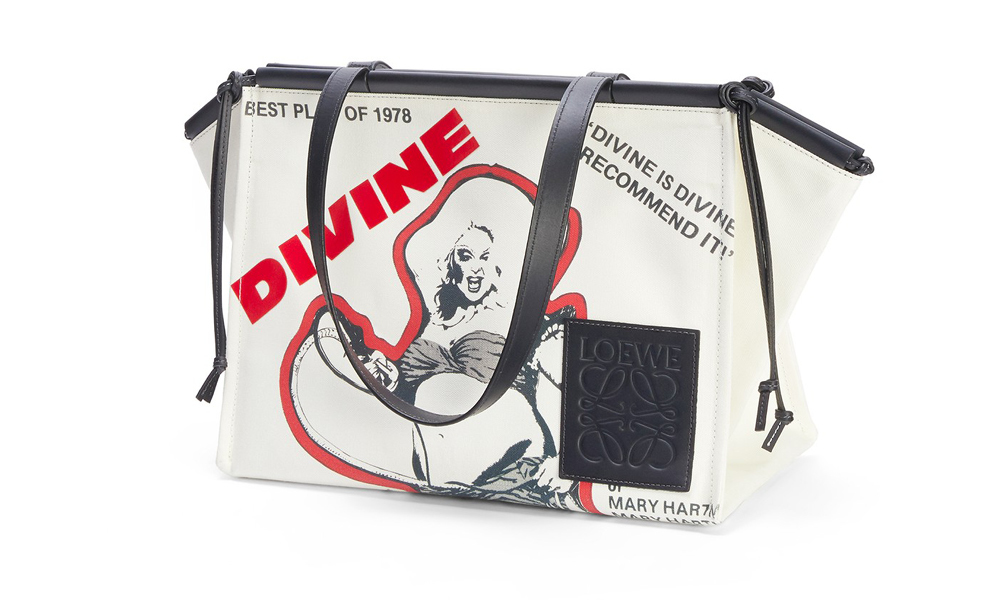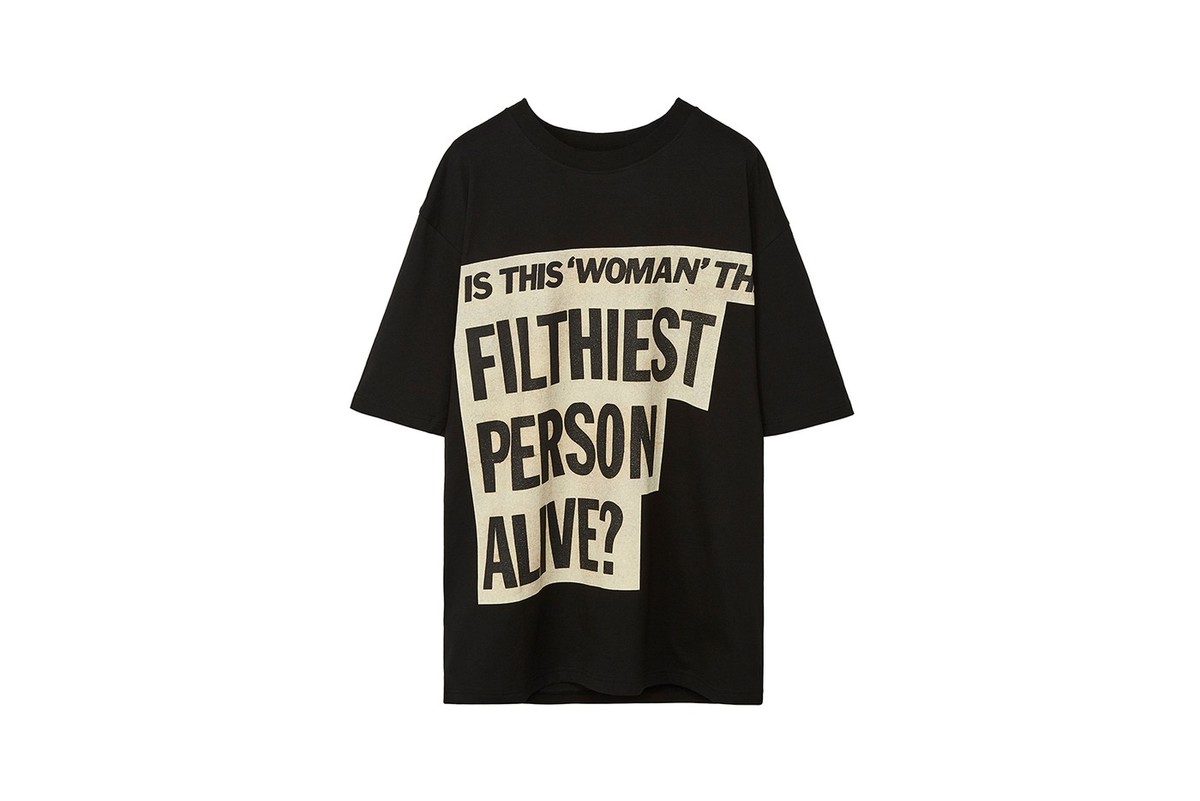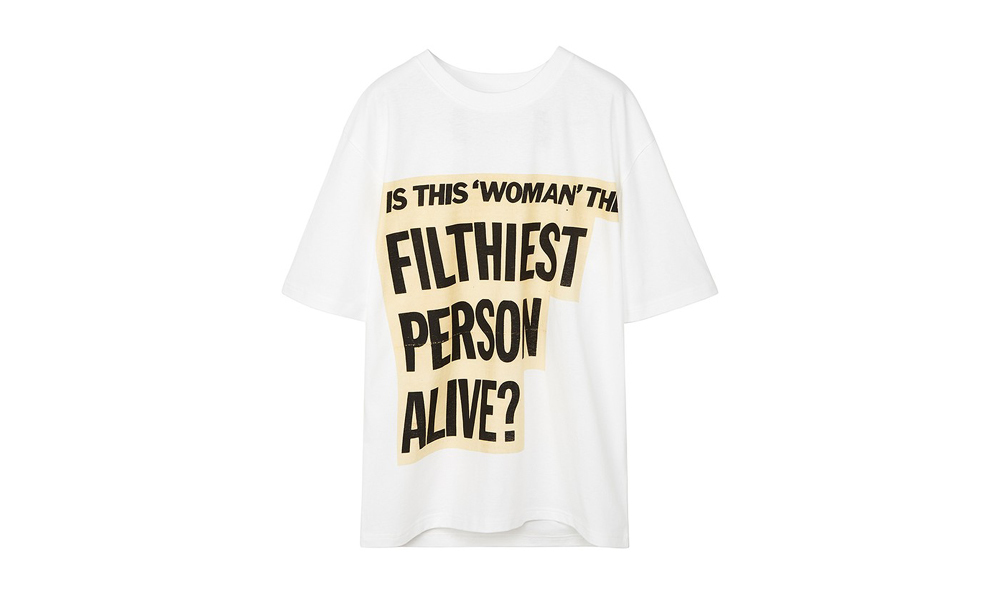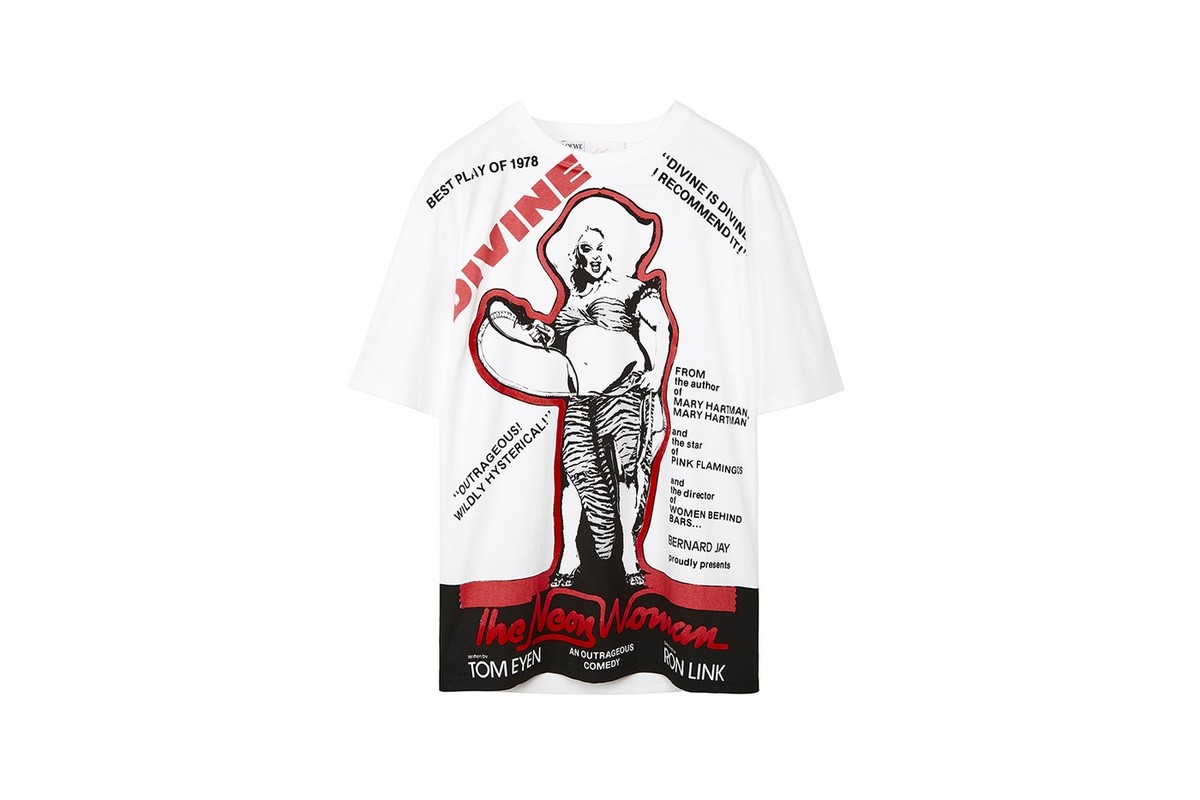 Loewe Releases New Collection In Celebration Of The Late Drag Queen Divine
"I only ask you for what is rightfully mine, what the good lord has bestowed on me: being divine!"
Madrid based luxury label LOEWE has revealed its latest collection which is inspired by the late drag queen and actor Divine. The capsule comprises of three tees and a tote bag, all adorned with graphics that pay homage to Divine's signature looks and iconic aesthetic.
Born Harris Glenn Milstead in 1945, Divine was called the "Drag Queen of the Century" by People Magazine upon his death in 1988 and was also labeled the "filthiest person alive" after starring in several iconic movies such as Pink Flamingos and Hairspray.
In addition to this new collection, Loewe is also set to host a virtual exhibition that will be brought to life by Creative Director Jonathan Anderson. Taking place from June 25th until the end of September on the LOEWE website, it will showcase Divine memorabilia shot by the renowned Greg Gorman and Divine himself.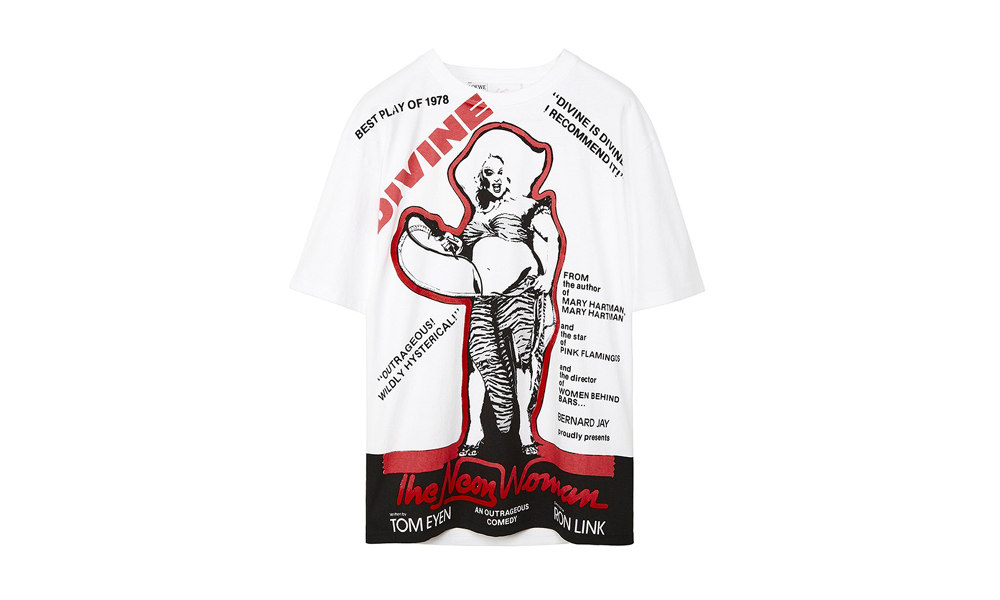 In order to show further support for the LGBTQ+ community, upon its release Loewe will donate 15 percent of the proceeds from the capsule collection to Visual AIDS, an organization that utilizes art to fight HIV/AIDS. The fashion house will also contribute to the Black-led LGBTQ+ organization Baltimore Pride, a charity based in Divine's hometown where a 10-foot high statue of Divine now stands at the American Museum of Visionary Art.
LOEWE's "Divine" limited edition collection will be available to buy online or at the brand's Greene Street store in New York on June 25th, 2020.
Next up, Charles Jeffery Uses Digital Fashion Week To Raise Money For Black Pride