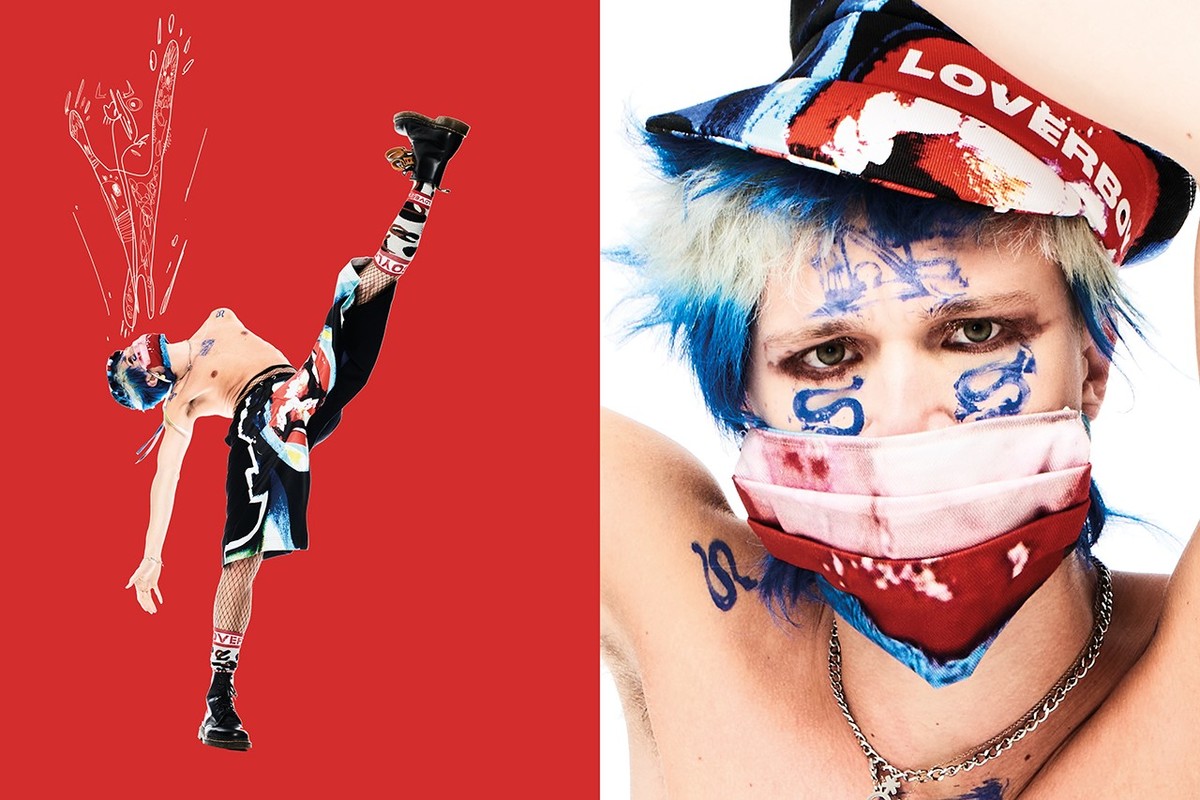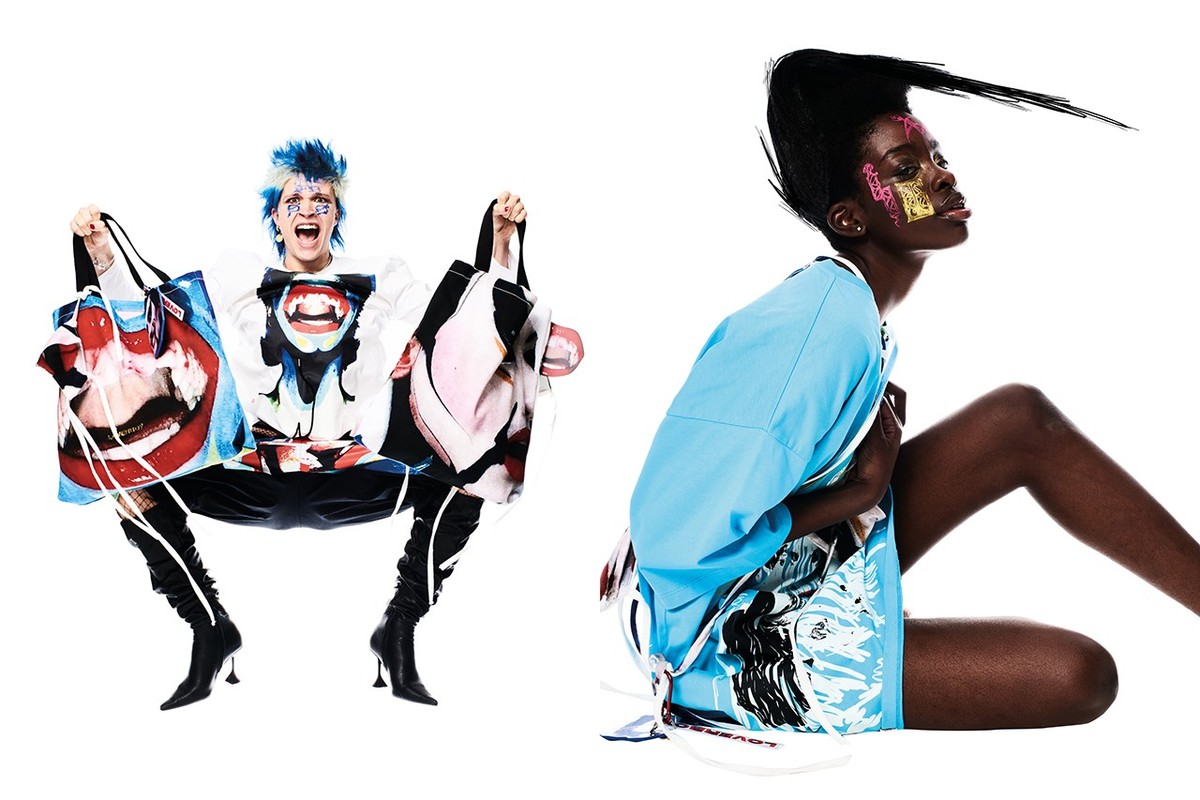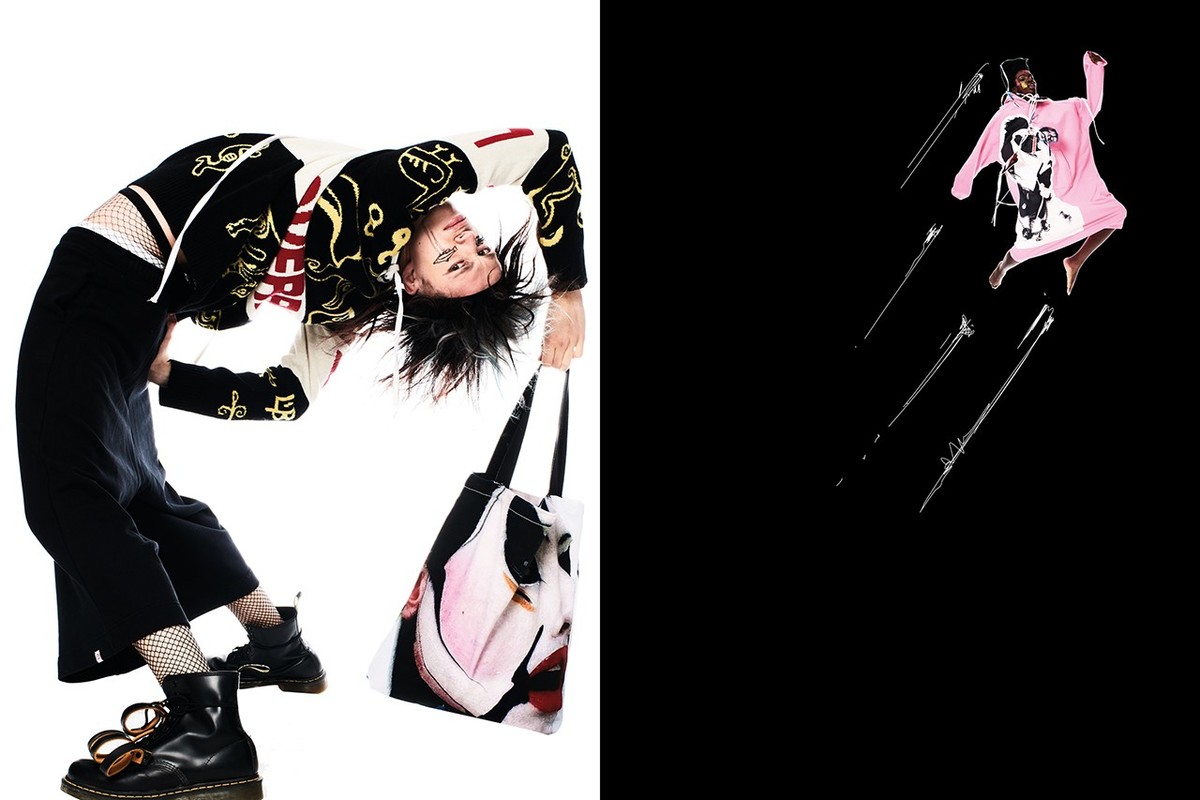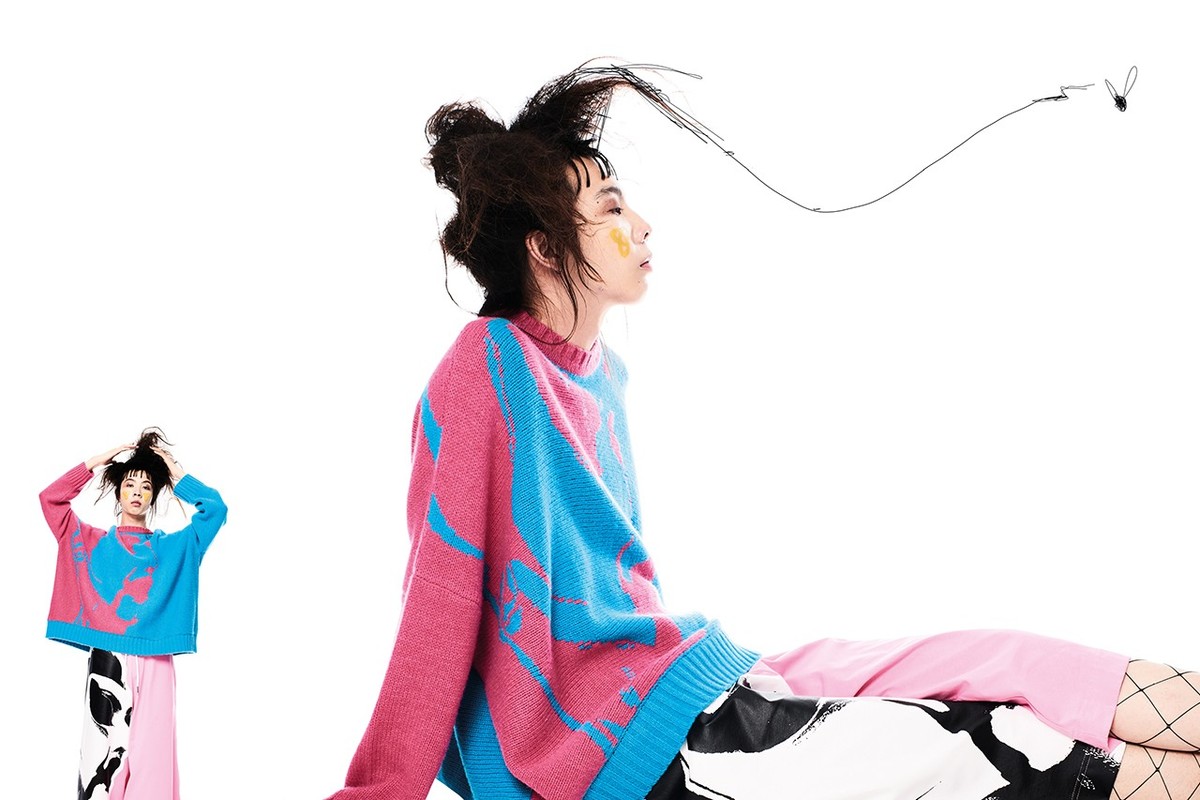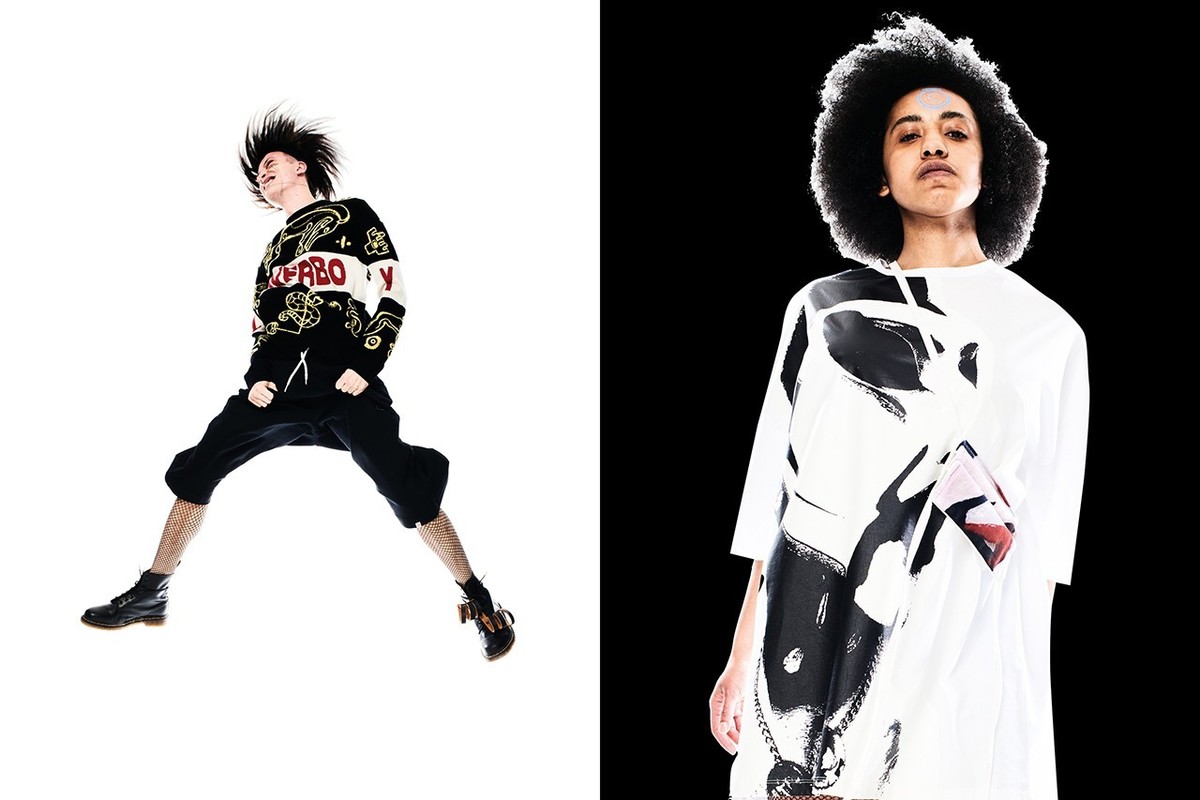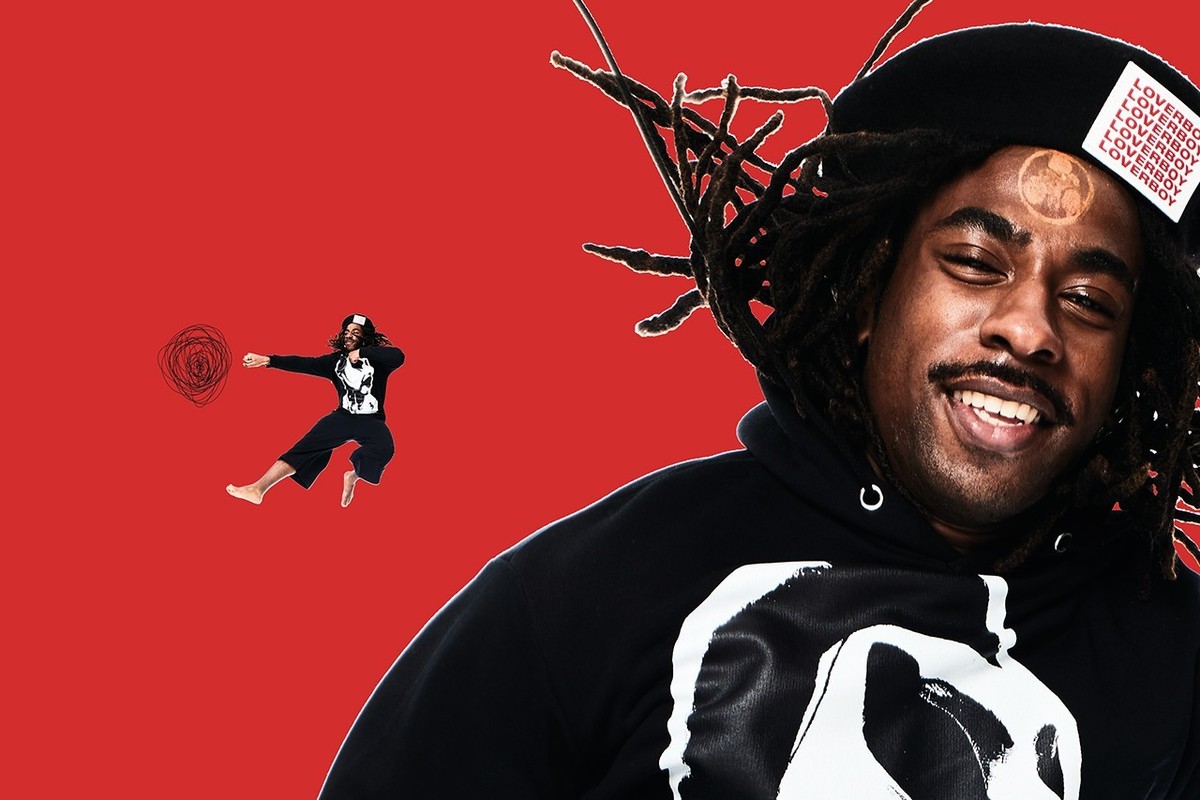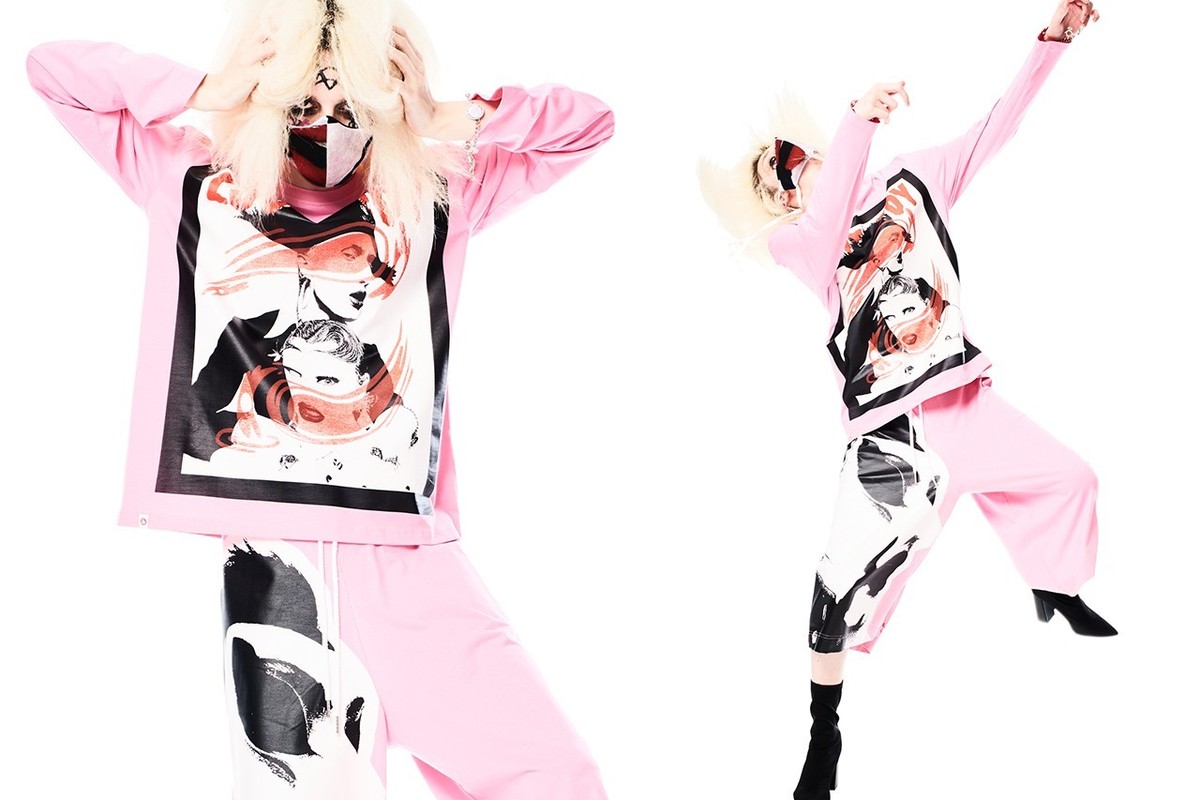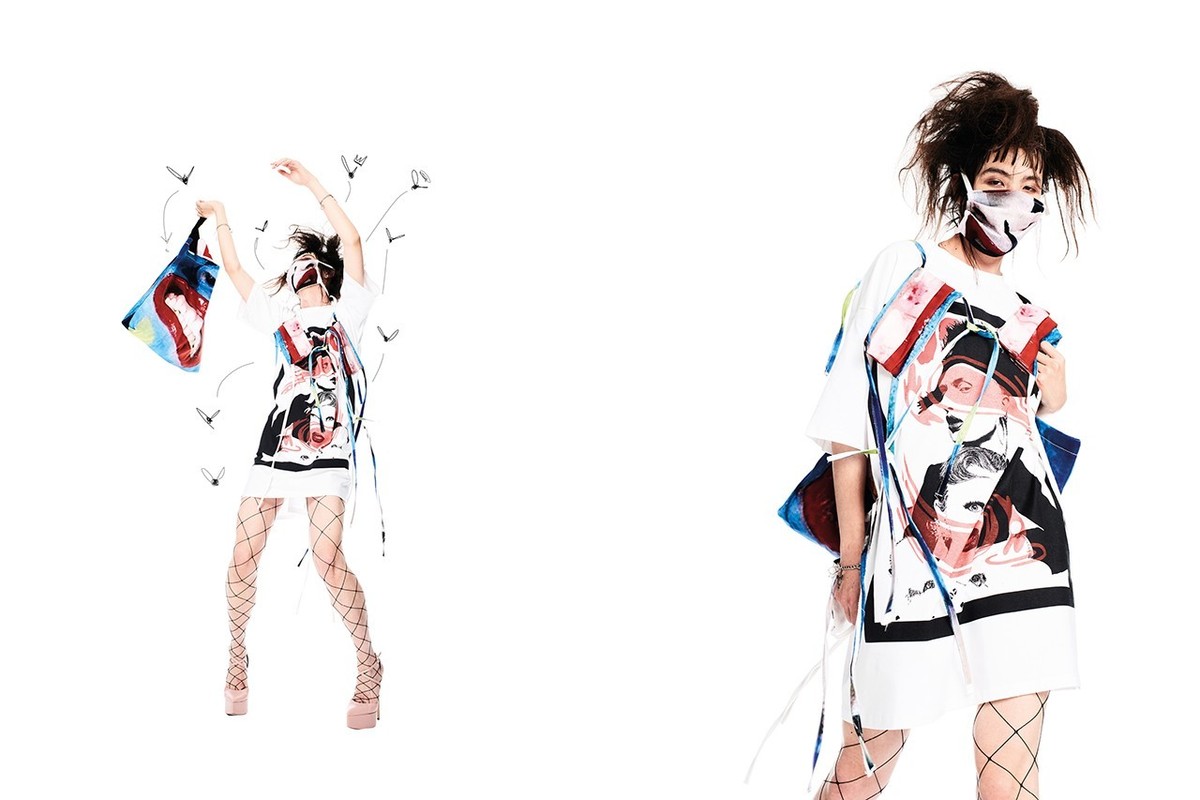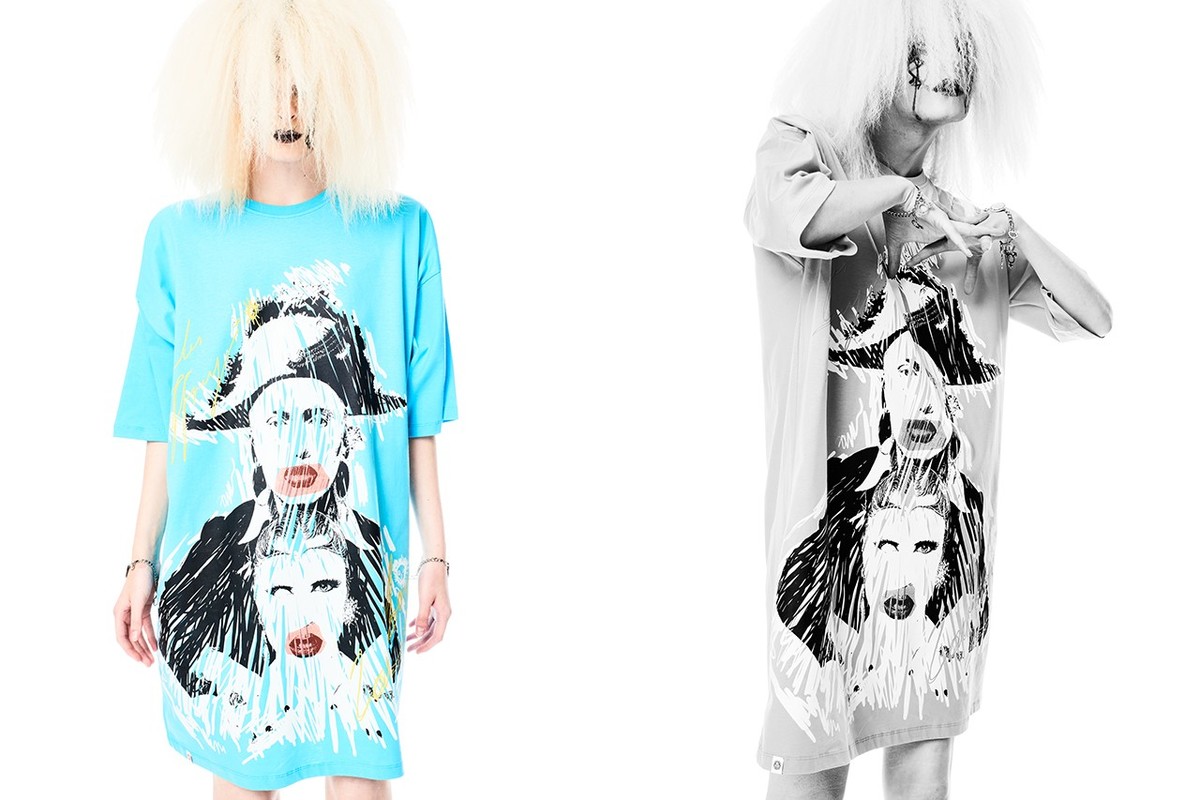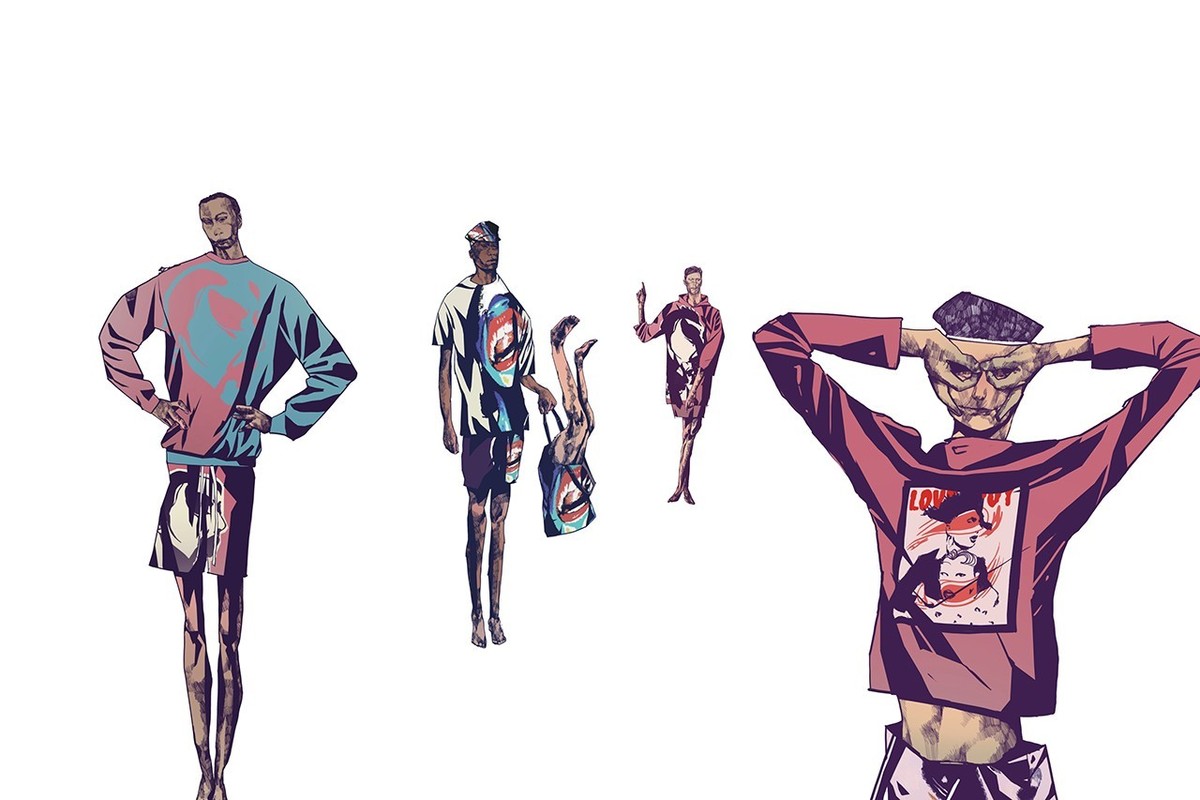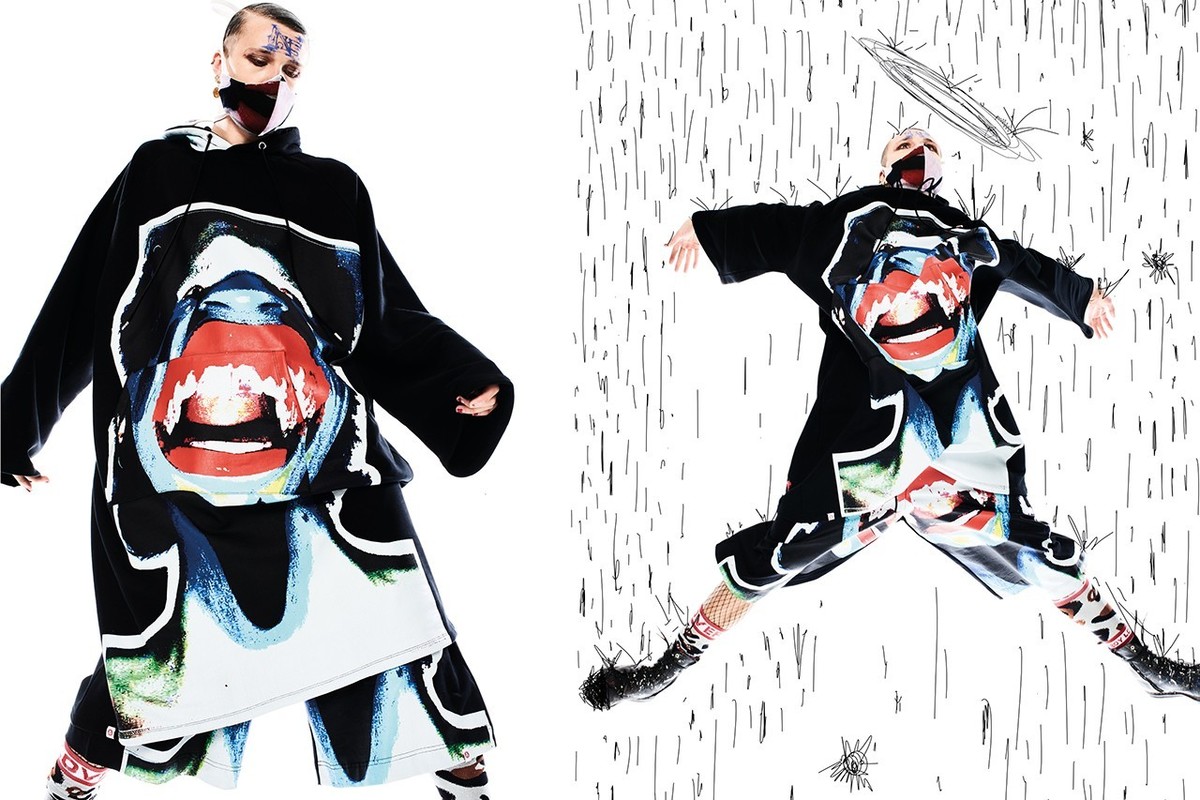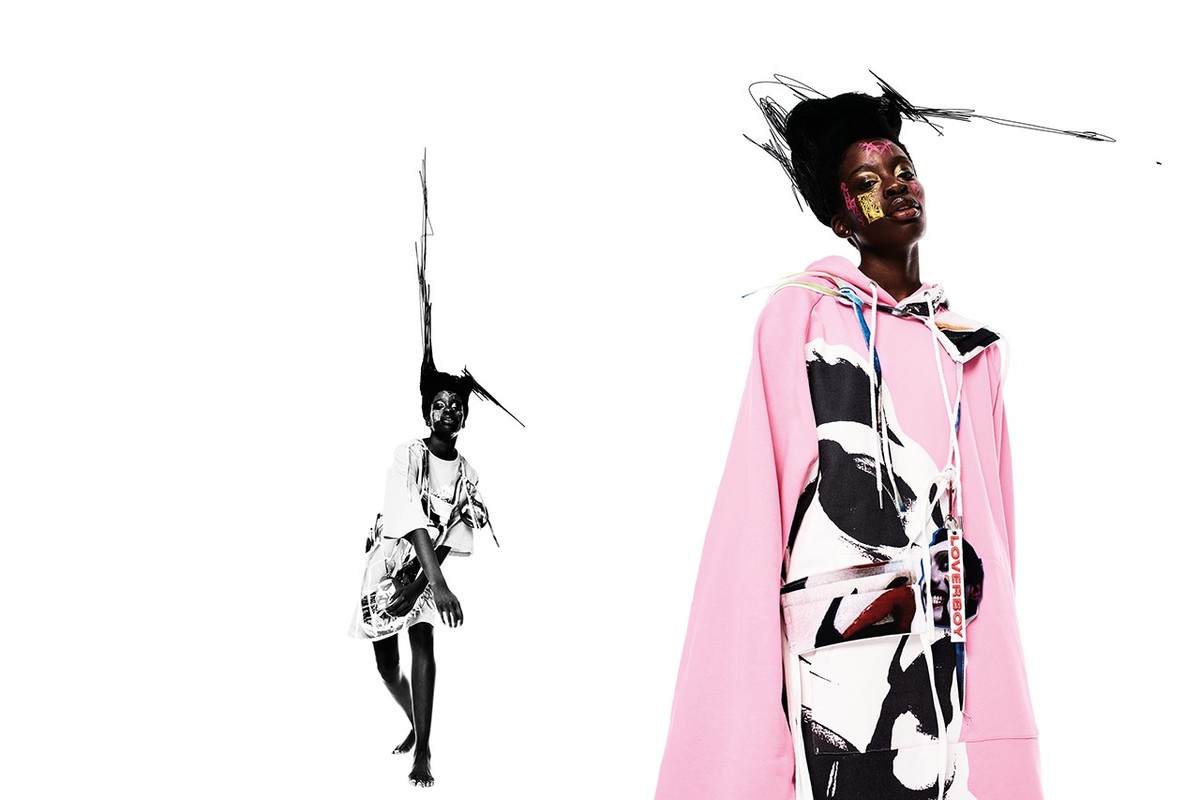 Charles Jeffery Uses Digital Fashion Week To Raise Money For Black Pride
"Supporting timely causes close to the LOVERBOY community's heart."
London Fashion Week Men's took to our digital screens over the weekend to bring us the latest designs and trends from the comfort of our own homes. One of the first brands to showcase their latest designs was LOVERBOY, the creative brainchild of Scottish designer Charles Jeffery. The London based designer and illustrator channels the energy of the youth queer community and London club culture through striking knitwear, bold accessories, and iconic LOVERBOY motifs.
"The body of work released this evening is a creative project realized in two halves: a capsule collection launch supported by a photographic campaign, and a live-streamed talent showcase. Each undertaking will support charities working to support marginalized communities."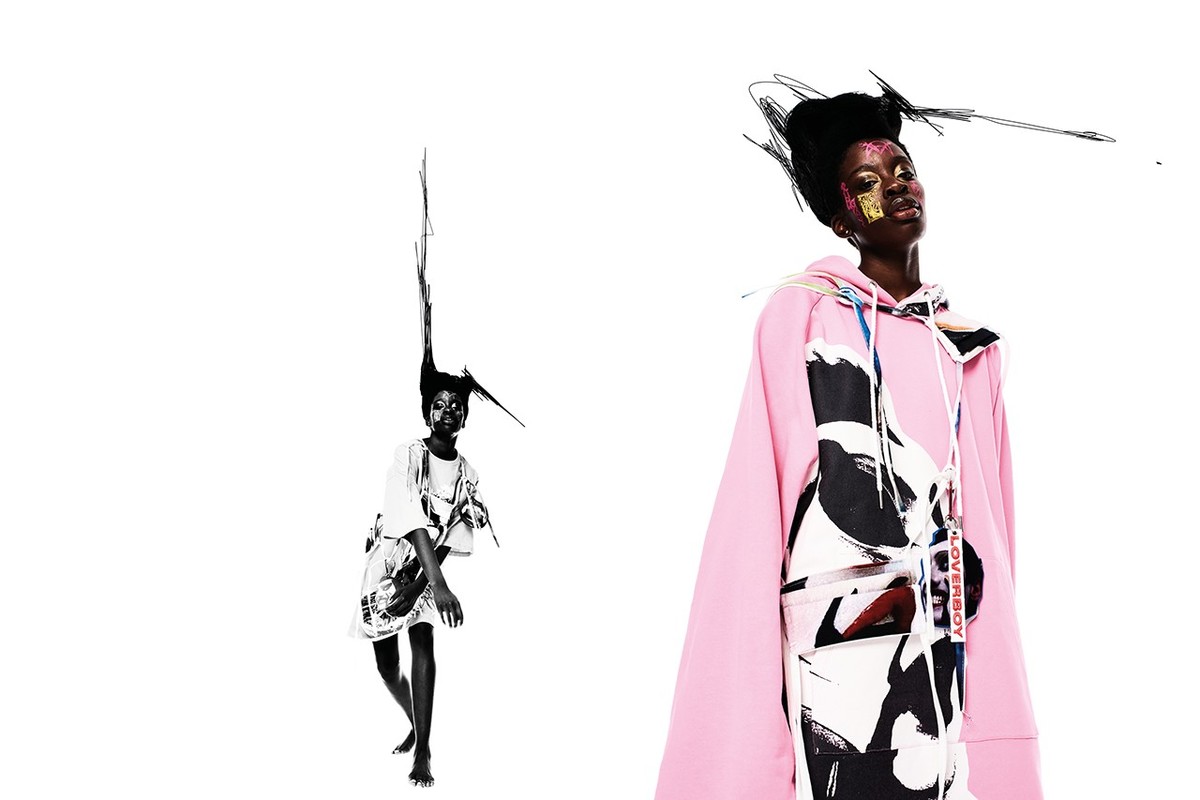 Since rising to fame, LOVERBOY has become a somewhat collective phenomenon, beginning with the genius and creativity of Charles Jeffrey and spreading out into a movement formed from art school graduates, club culture, and LGBTQ creativity. In reaction to the ongoing Black Lives Matter protests taking place worldwide, as well as Pride Month, Charles Jeffrey is utilizing his creative platform to support those currently campaigning for equality and justice. LOVERBOY called upon a lineup of BIPOC performers and creatives to host the live stream in which his new collection was presented.
"Audience members are presented with a simple request: that if they learn something, feel something, or take something from this evening - that they donate whatever they are able to LOVERBOY's fundraising effort for UK Black Pride"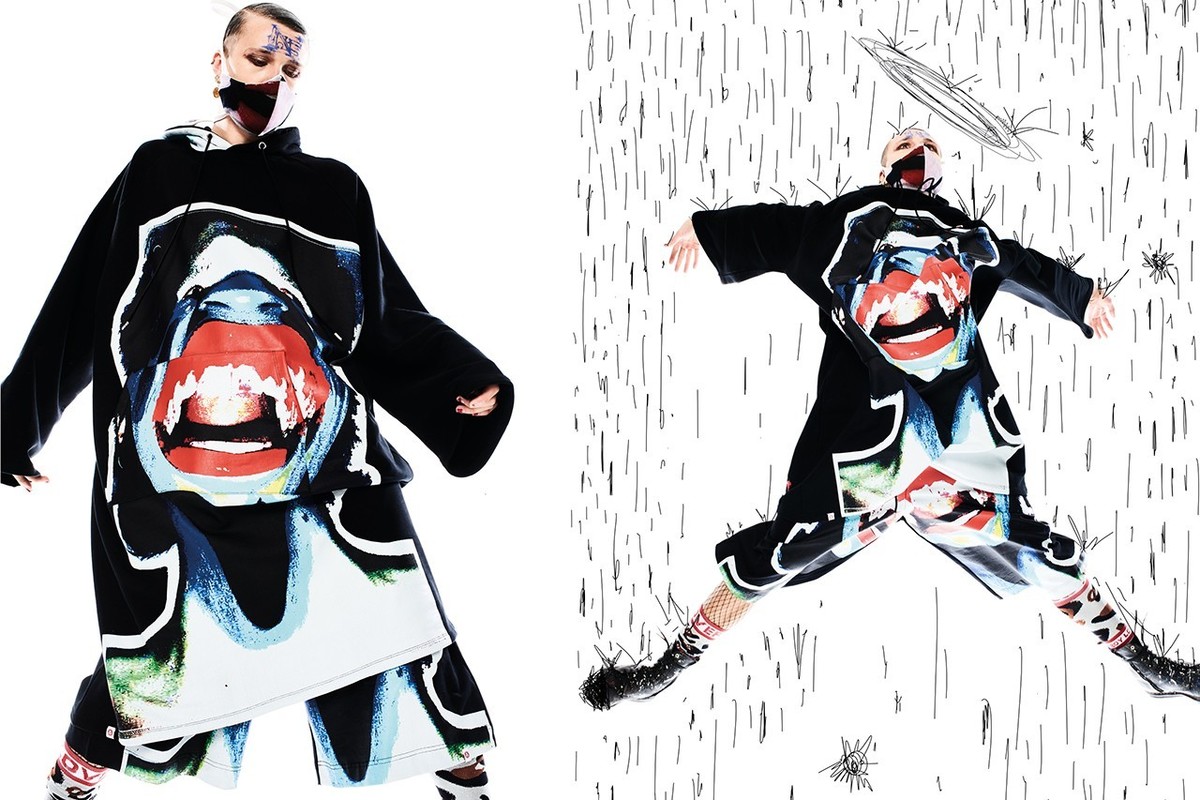 Once the SS21 collection is launched across selected retailers in December, 5% of all proceeds will be donated to the Kaleidoscope Trust. A charity campaigning for LGBTQ+ equality in countries where people are marginalized due to their sexual orientation, gender identity, and or gender expression.
Explore the SS21 Charles Jeffrey LOVERBOY collection and watch the recorded live stream here.
Next up, Givenchy Appoints Matthew M Williams As New Creative Director