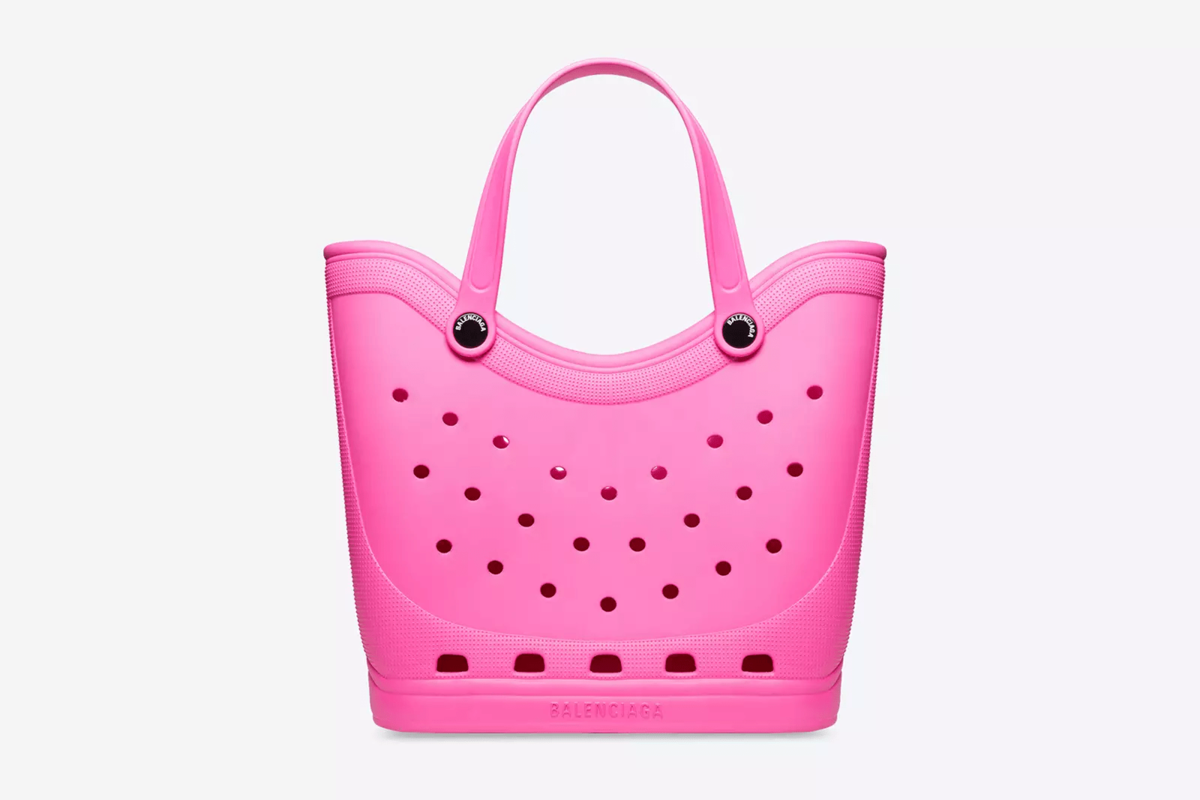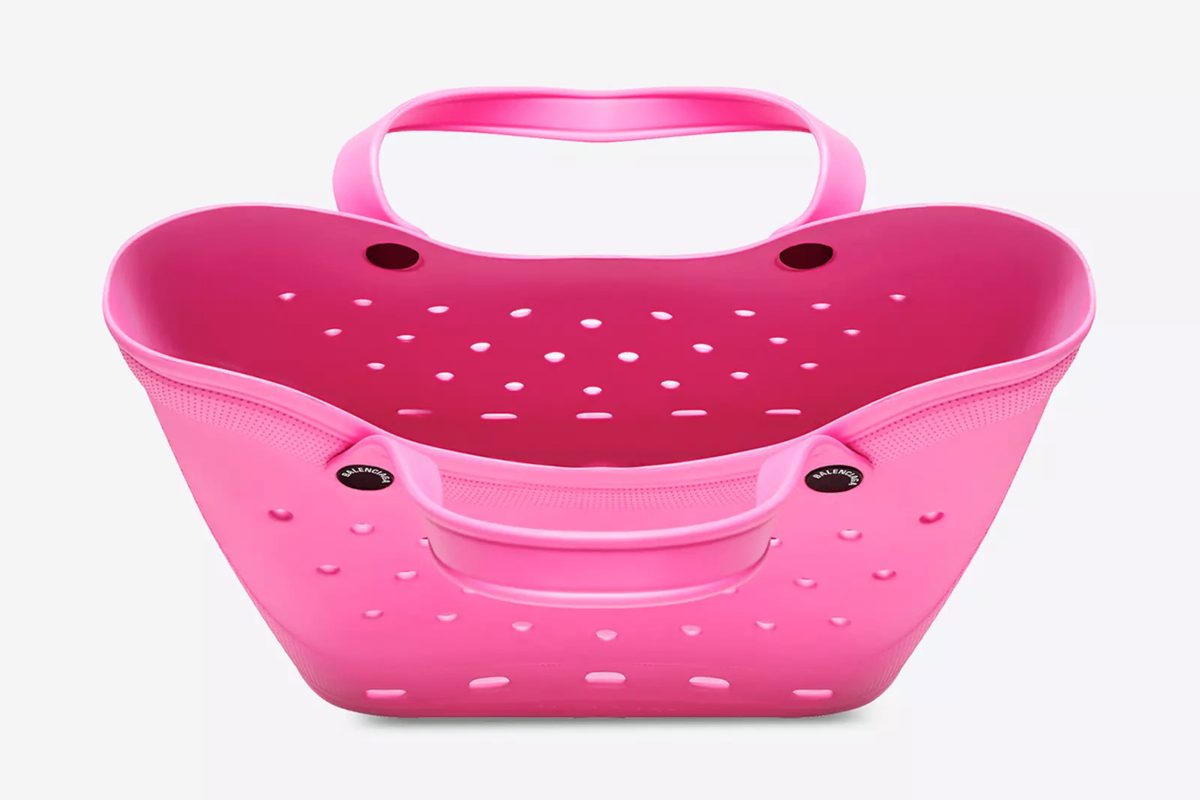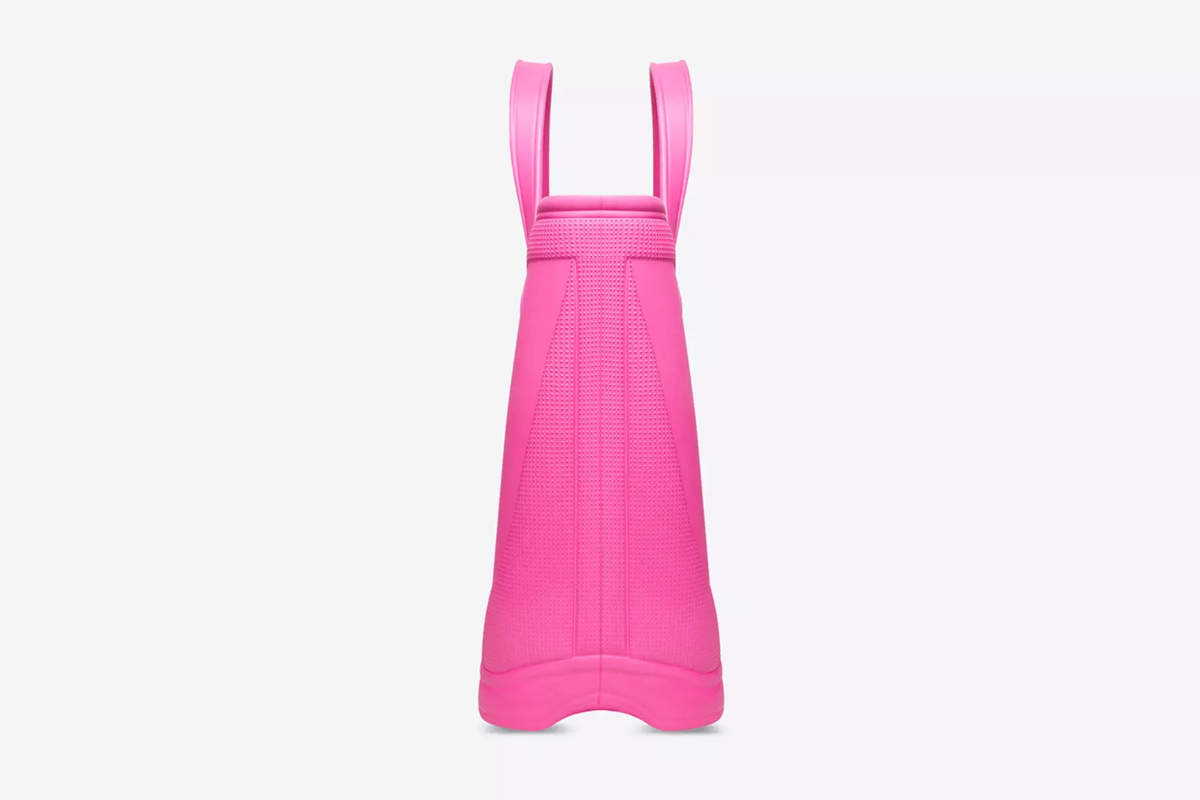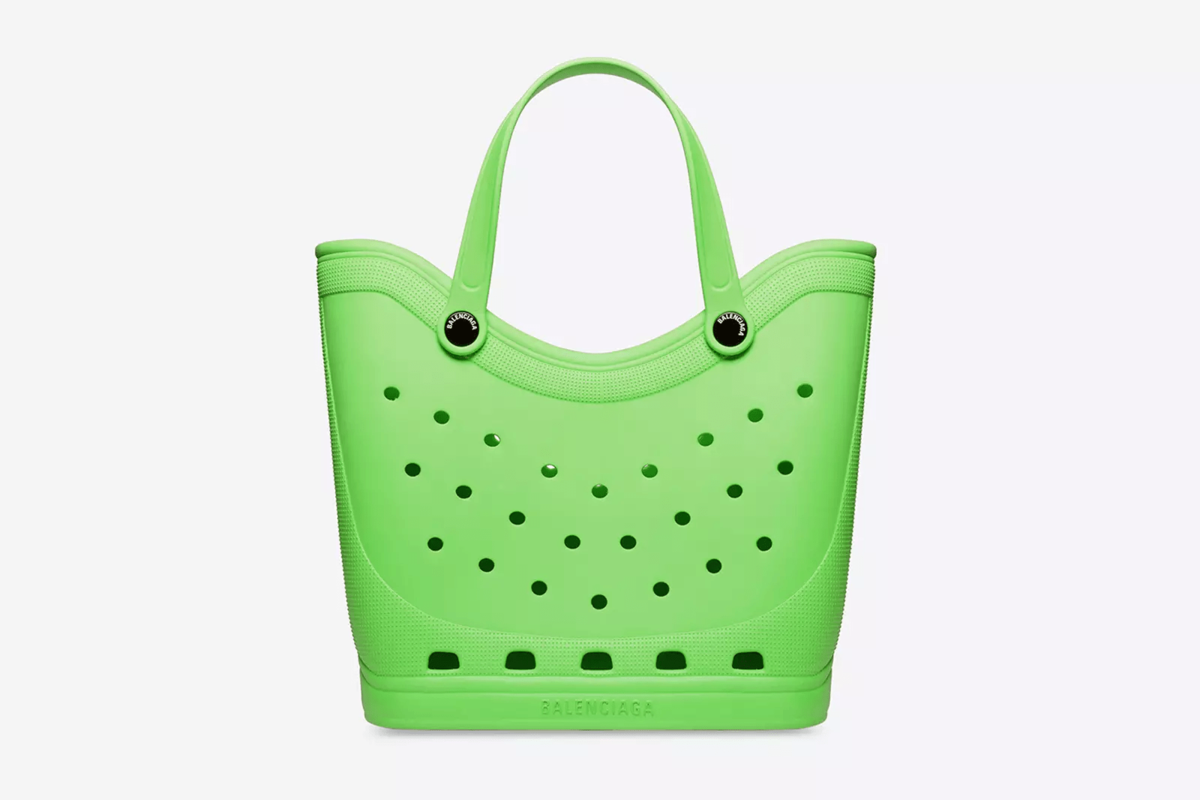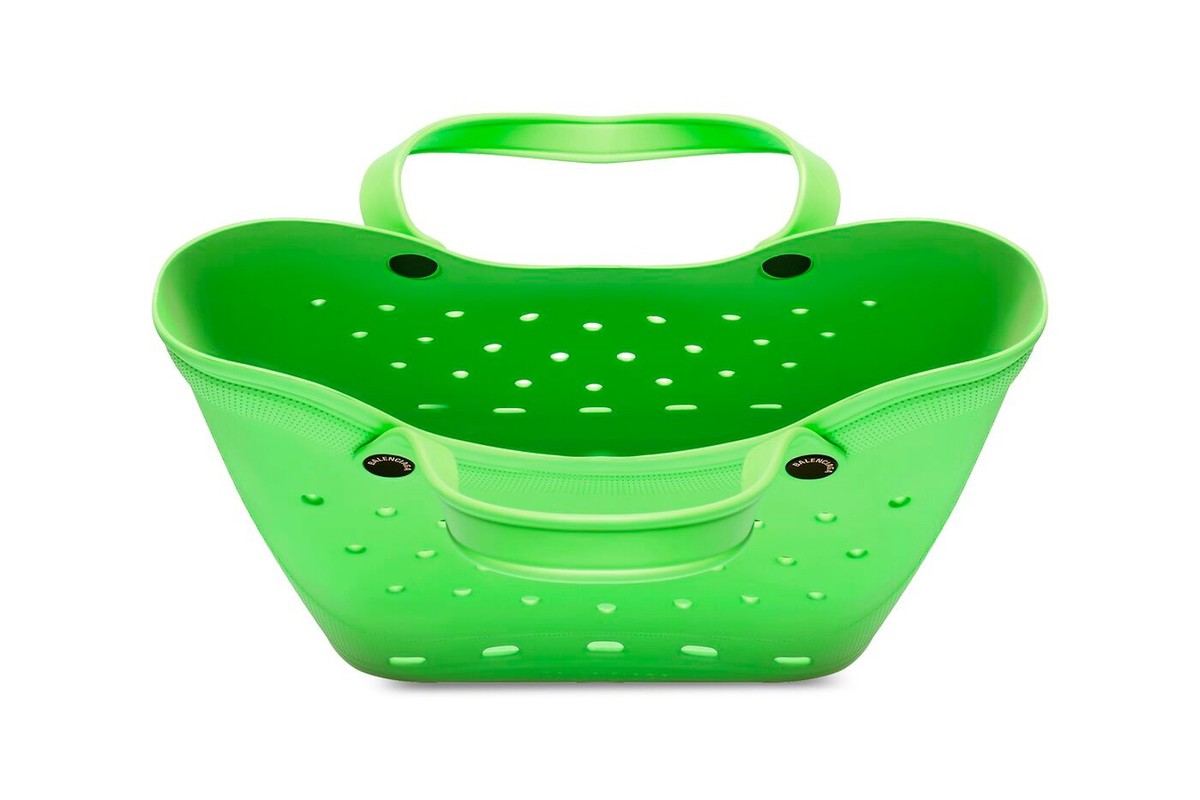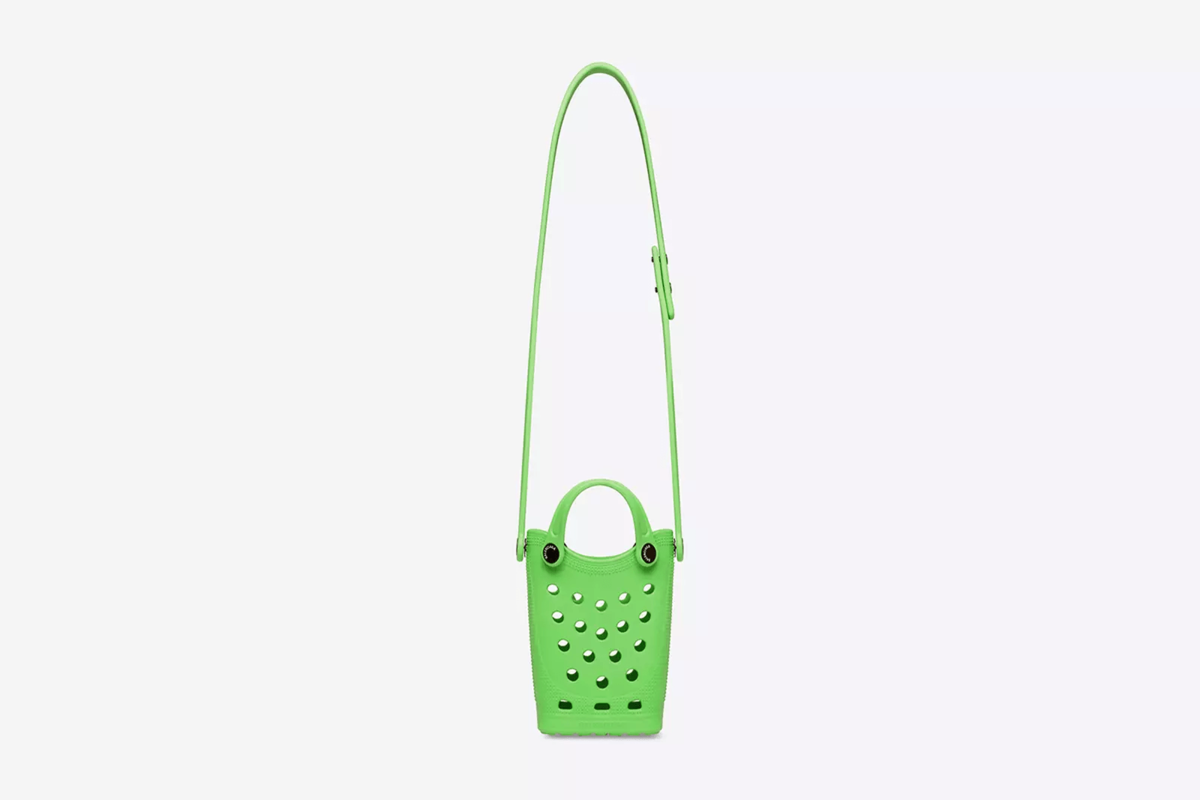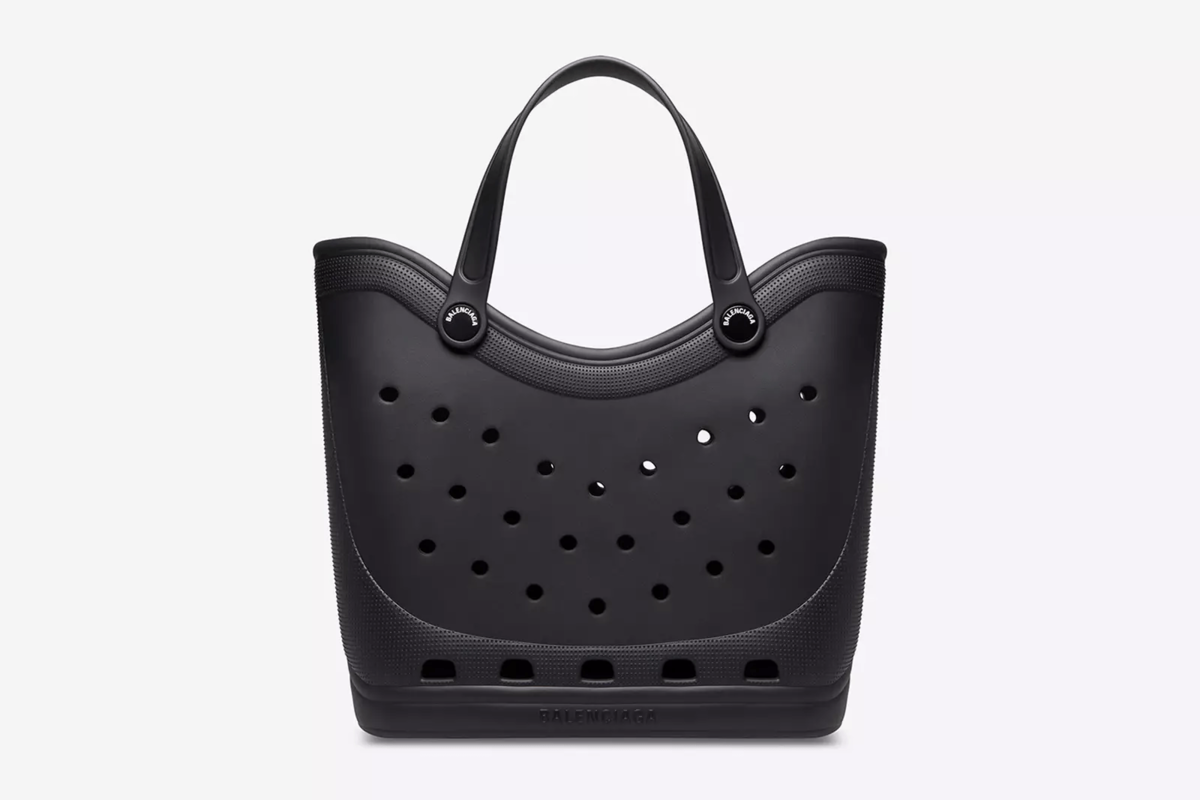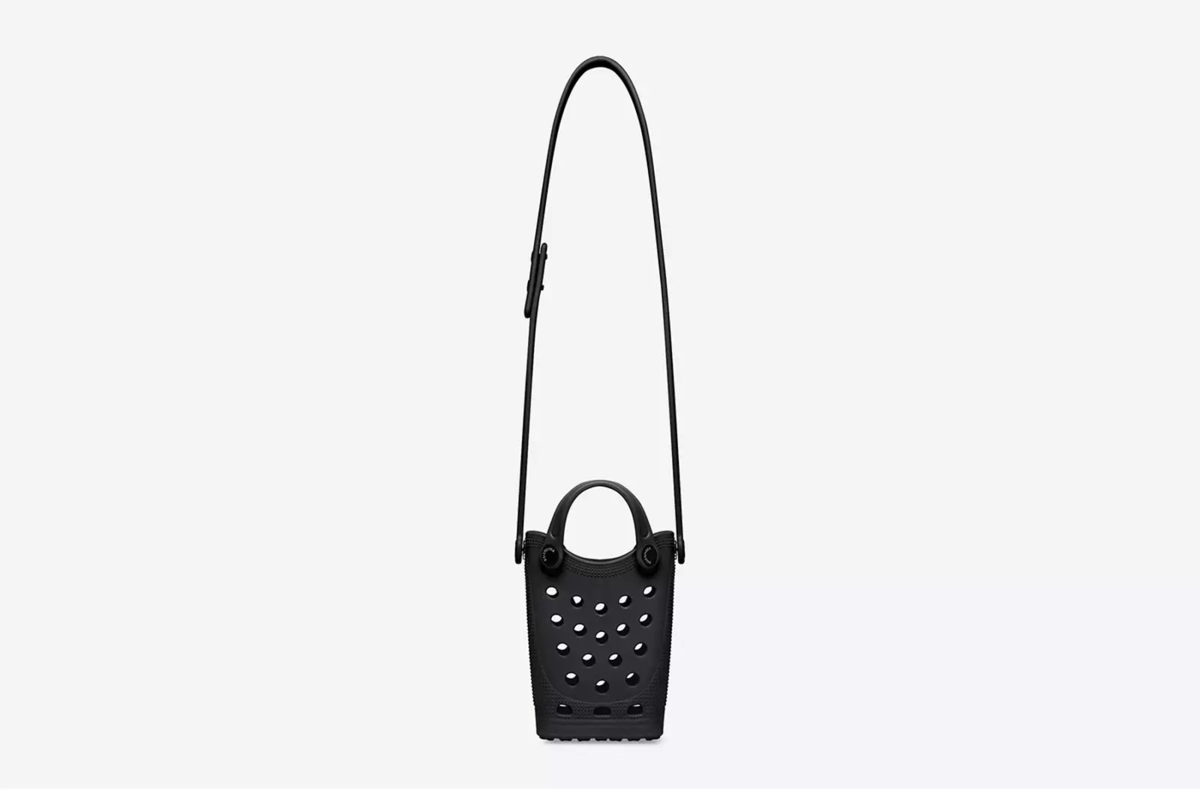 Balenciaga and Crocs Make Sure That Your Bag Will Definitely Match Your Shoes
They teamed up to create a Crocs tote bag!
What kind of brand can go from selling what people call the ugliest shoes to collaborating with Balenciaga? Crocs, of course! Crocs and Balenciaga have teamed up numerous times, creating the Crocs Boot, Crocs Slide Sandals and Crocs with heels on them. Now, Crocs and Balenciaga have come up with something completely different: a Crocs tote bag.
This would be the perfect beach bag (if you wanted to pay over $1,000 for a beach bag). They are also selling phone holders, which have long, adjustable straps. Straps on both bags have the classic black Croc buttons, and the bags also have the same stitching and cut-outs as Croc shoes.
These bags are available in bright pink and green, as well as black. And because they have holes, you can even add Jibbitz into them!
The tote bag is priced at $1250 and the phone holder $775. They are both available for purchase on the Balenciaga website.

Up next, MSCHF Is Up To More Mischief With Their Super Normal Sneaker