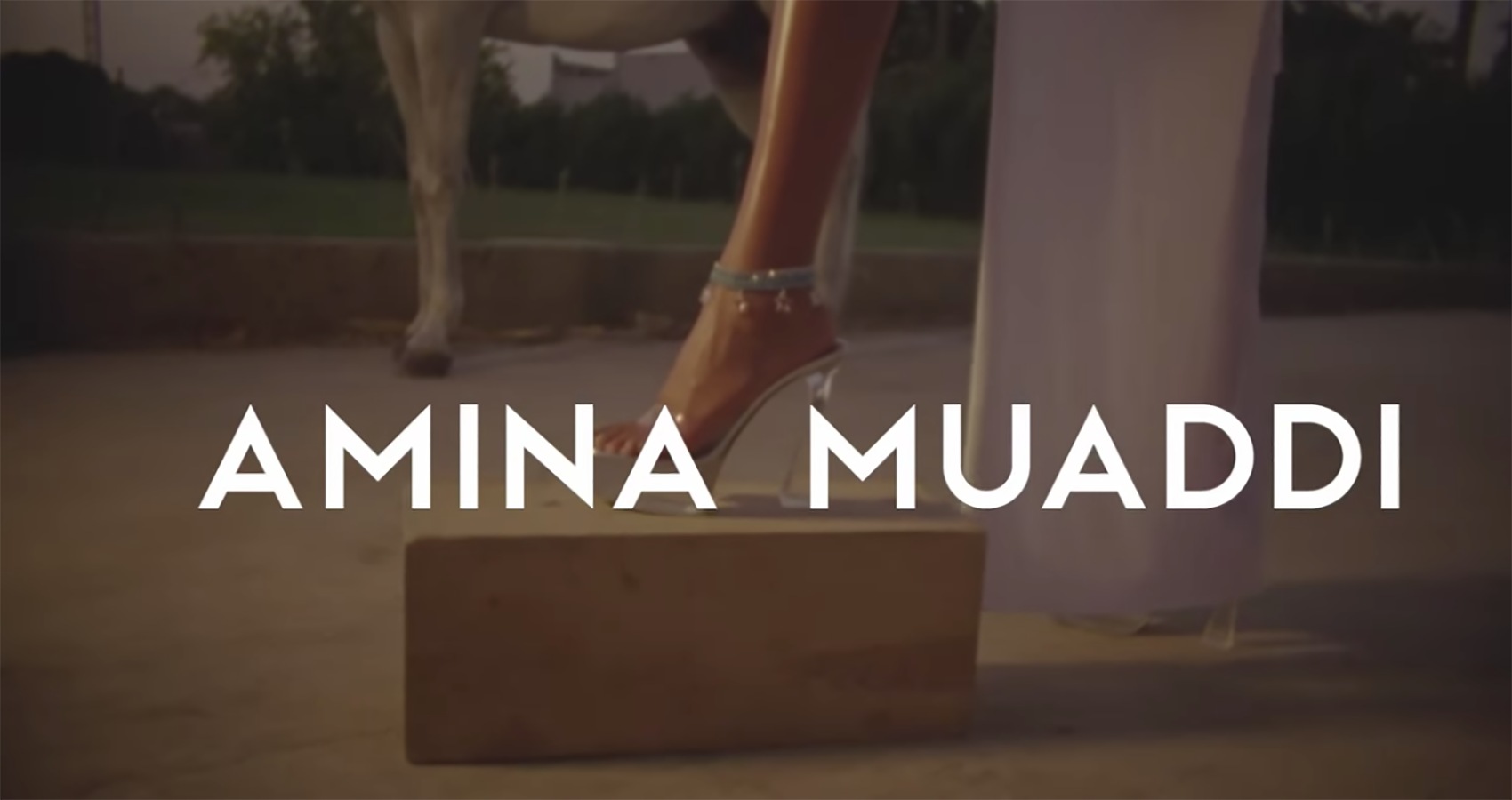 Amina Muaddi Takes A Trip To Cairo For New Campaign
The shoe designer celebrates her cultural background.
Jordanian-Romanian designer Amina Muaddi took her latest shoe collection to Cairo for a glamorous campaign. Starring supermodel Imaan Hammam, who is of Egyptian and Moroccan heritage, the campaign's photographs and videos celebrate the beauty of Arab culture. Photographer Dexter Navy lensed the project, and Jahleel Weaver provided styling.
Hammam wears many styles of Amina Muaddi shoes throughout the campaign, from satin slingbacks to PVC platforms. In one shot, Hammam's face is out of focus, drawing attention to a pair of strappy embellished sandals. The supermodel poses alongside Egyptian imagery, standing beside a white horse or atop an Arabian carpet.
Muaddi set the shoot in Cairo to celebrate her cultural heritage and explore modern expressions of femininity. The designer ensured that an almost entirely Arab crew worked on the campaign, a rarity in the fashion world. The campaign serves to introduce Arab culture to an industry that lacks representation.
"This project is important because it's really close to our hearts. In a way Dexter, Imaan and I are all de-rooted Arabs who are also looking to feel closer to our own heritage, to find a way back home," said Muaddi in an interview with WWD. "We root for each other simply because there isn't nearly enough representation and spotlight on people with our background. Because of this, in our industry we don't often get to see the beauty of the Arab traditions and community."
See the campaign and shop Amina Muaddi shoes on Aminamuaddi.com.
Up Next, Kim Kardashian Tackles The Tech Industry With Her New Beats x Kim Collaboration