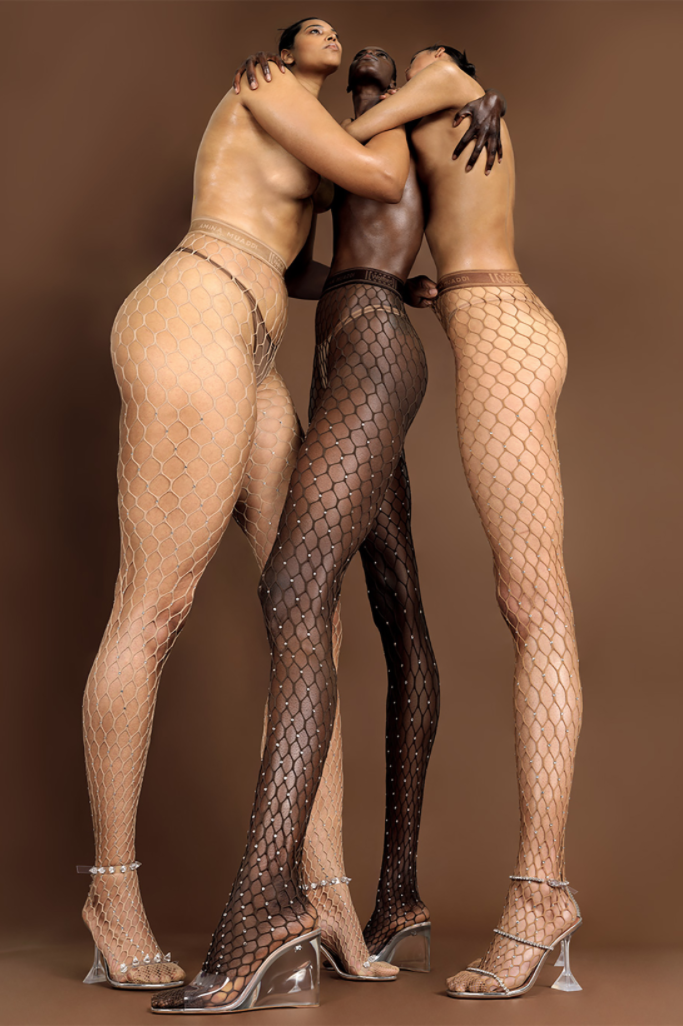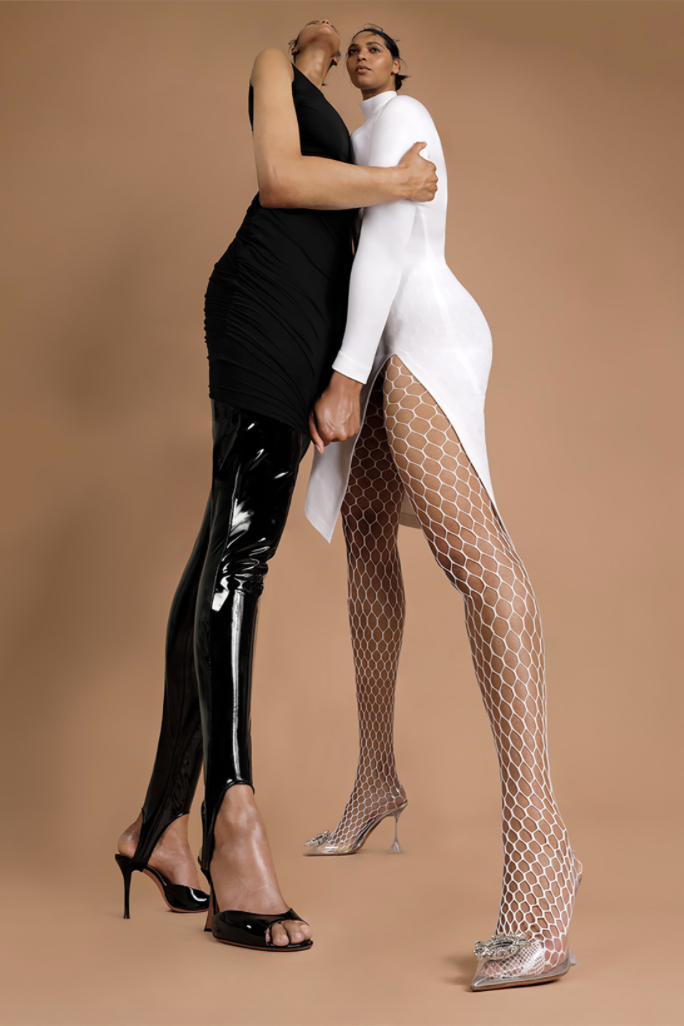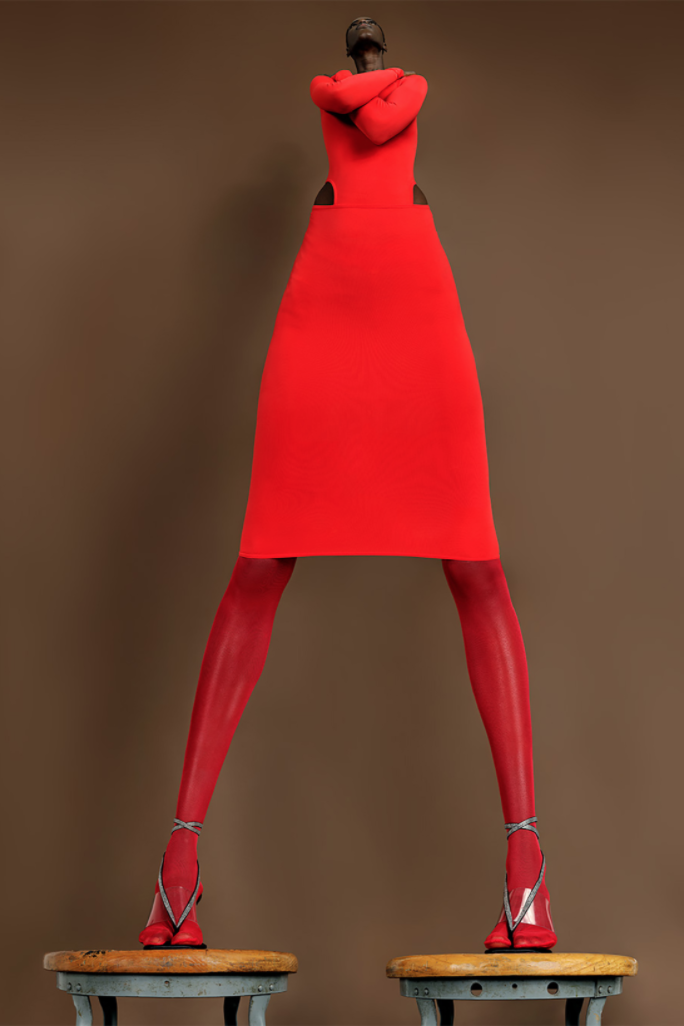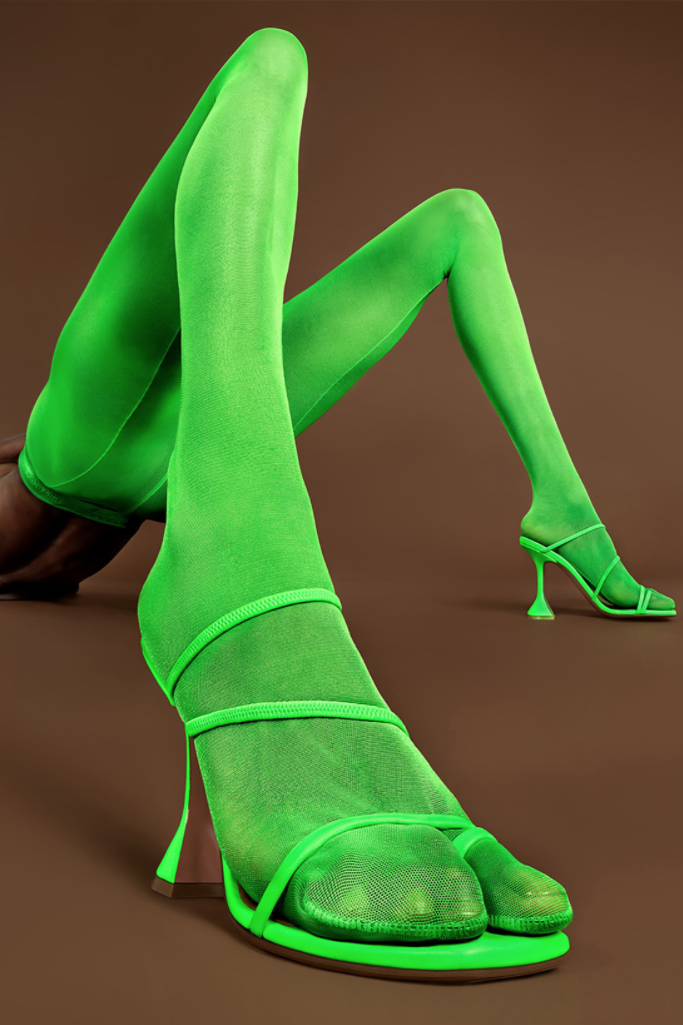 Amina Muaddi Teamed Up With Austrian Brand Wolford For Latest Collection
Legwear has never been more glamorous.
Paris-based designer Amina Muaddi collaborated with Austrian brand Wolford for a collection of hosiery, leggings, bodysuits, jumpsuits, dresses and socks. This the first time the designer has created fashion items beyond footwear.
Muaddi is known for her iconic high-octane heels that have been popular among celebrities and fashion influencers alike.
The Muaddi x Wolford's collection is meant to highlight the beauty of the female body through neatly fitting pieces that are supposed to feel like a second skin. The materials that are used consist of latex, lace, viscose jersey and eco-leather. The items come in vibrant colors such as red or neon green as well as more toned-down versions in nude, white or black.
The collection also features more extravagant pieces including fishnet tights and stockings that are embellished with small Swarovski crystals, that have been applied by hand. Other styles have a slit between the toes which also makes it possible to wear them with sandals.
"I've always been a Wolford fan and client, to me the brand represents the epitome of quality legwear and bodywear and a symbol of refined femininity," Muaddi said in a press release.
The Muaddi x Wolford's collection is made up of 17 pieces that range from $90 to $4,990 USD. It is now available online and in selected Wolford stores and retailers worldwide. The two brands have also organized pop-up events taking place this month. Galeries Lafayette in Paris is now open; Selfridges in London and Antonio boutique in Milan will open on July 10; Bergdorf Goodman in New York will open on July 19.
Next Up, Kenneth Ize Launches Collection With Karl Lagerfeld