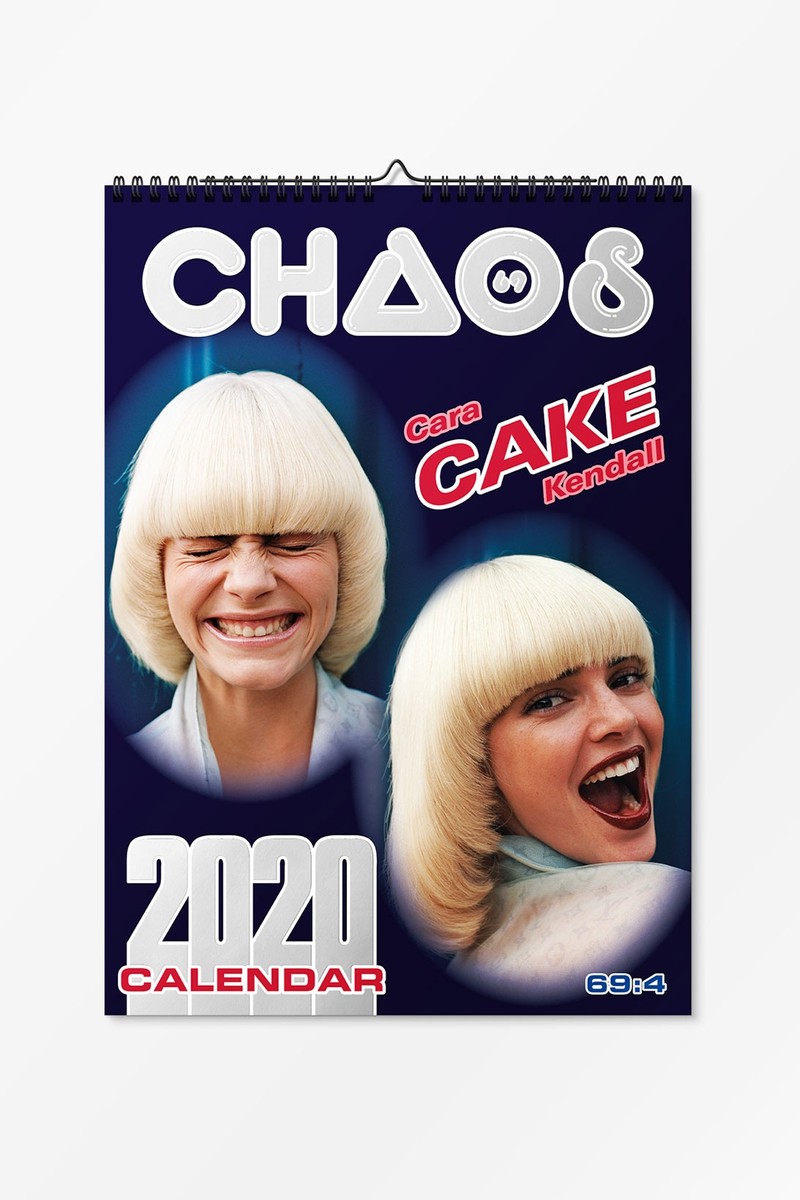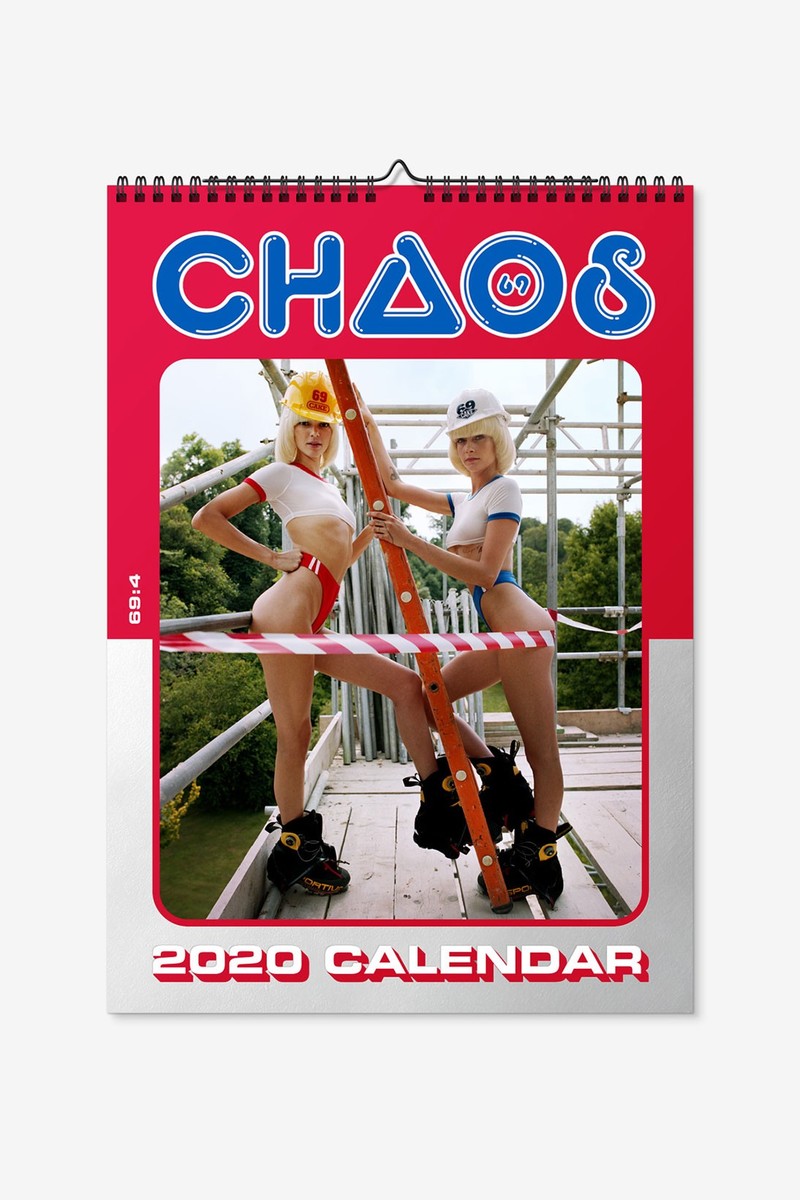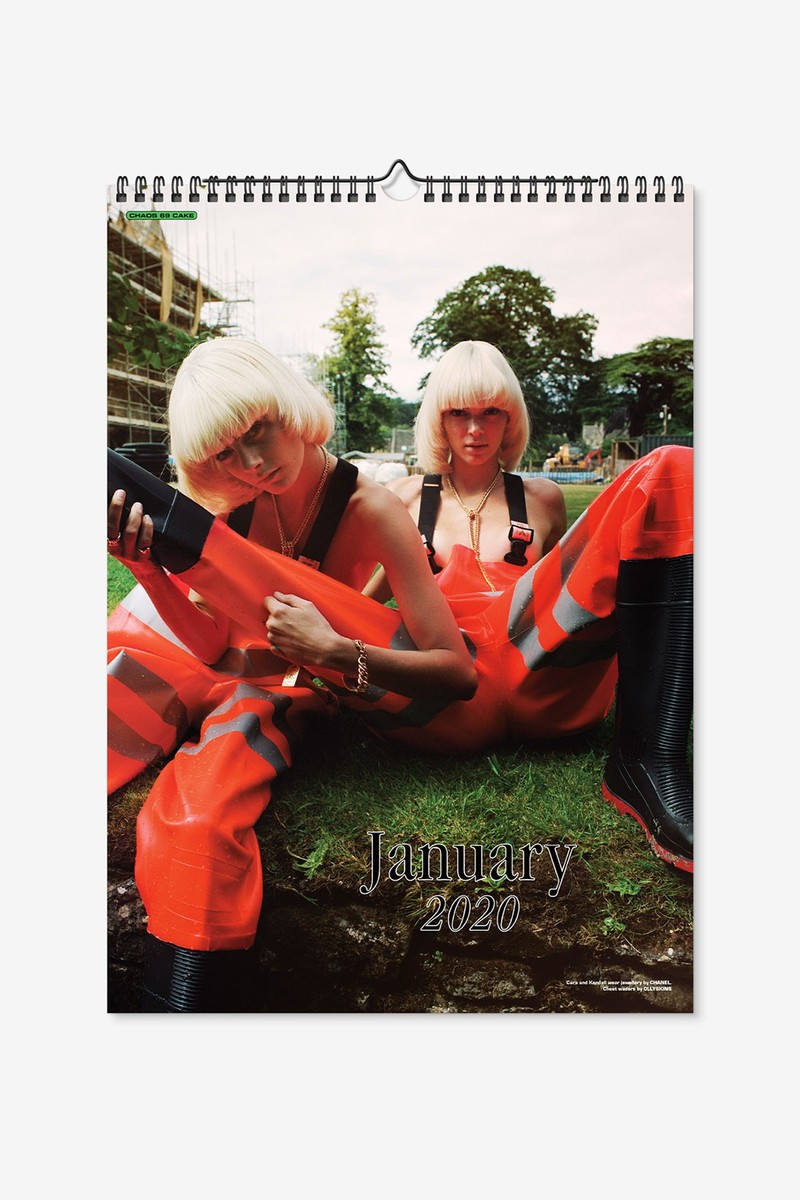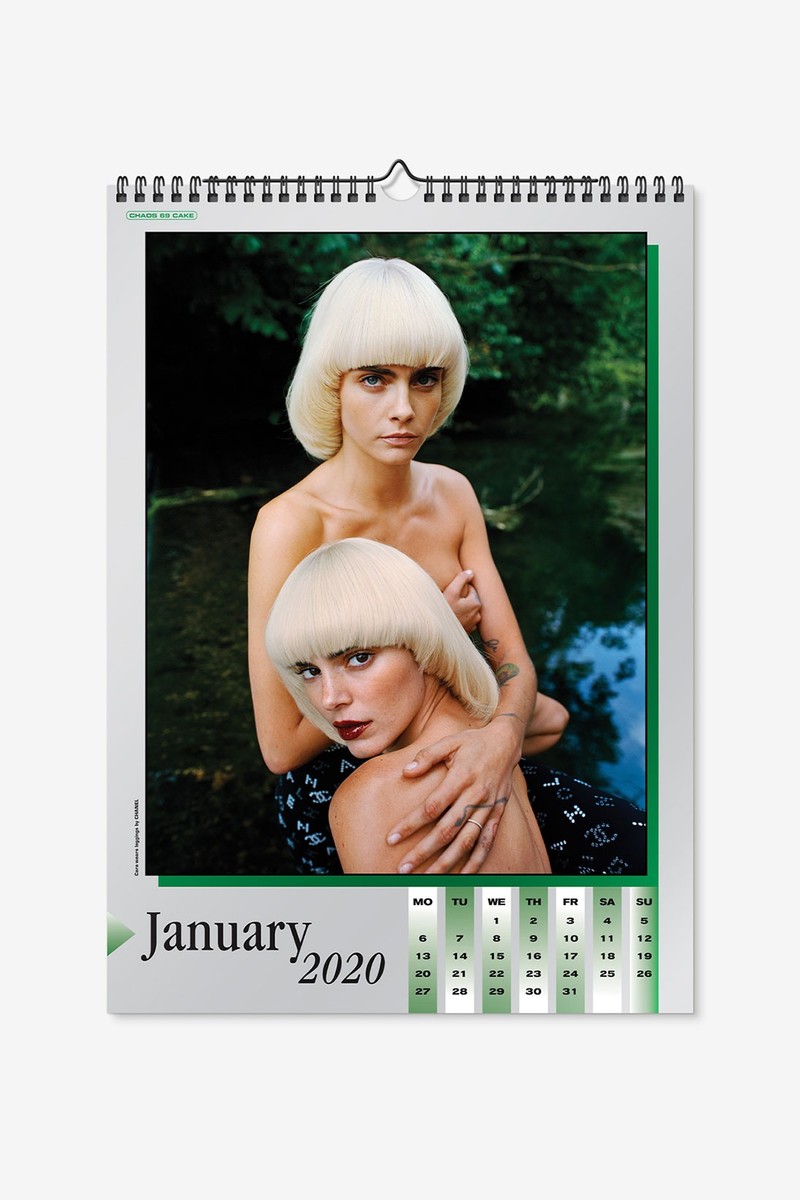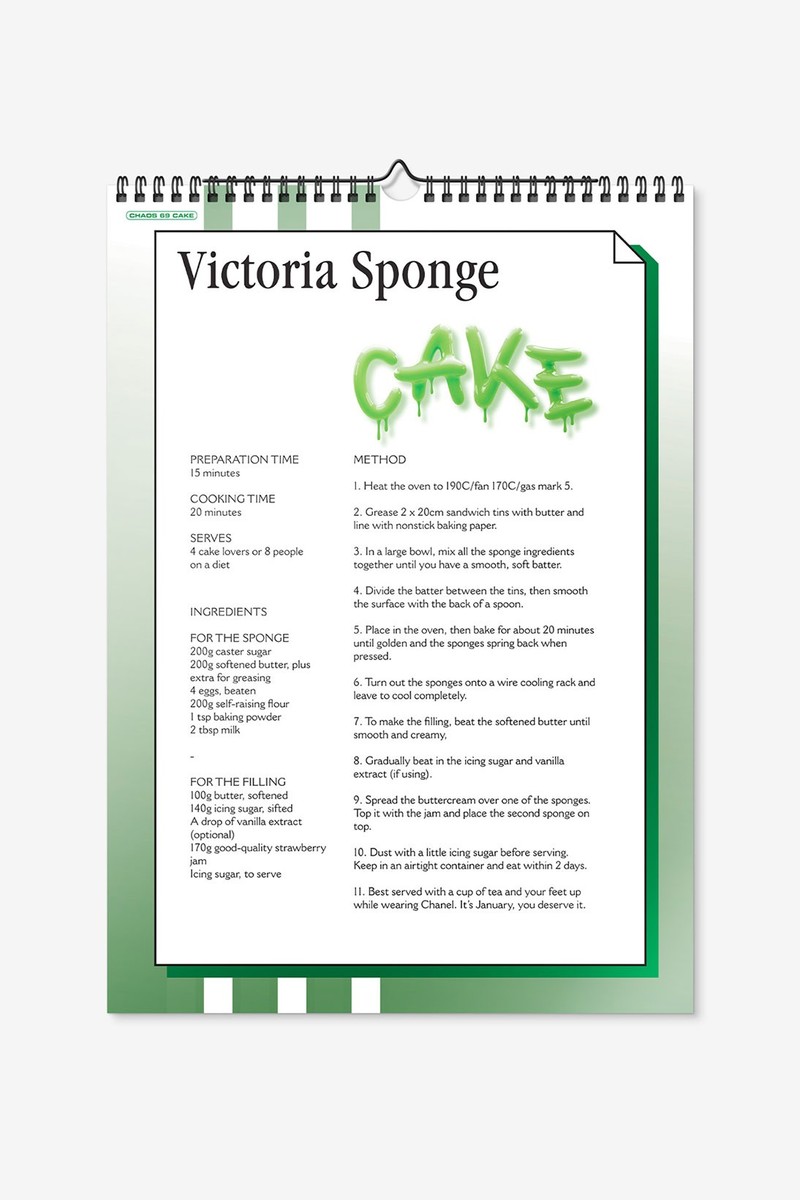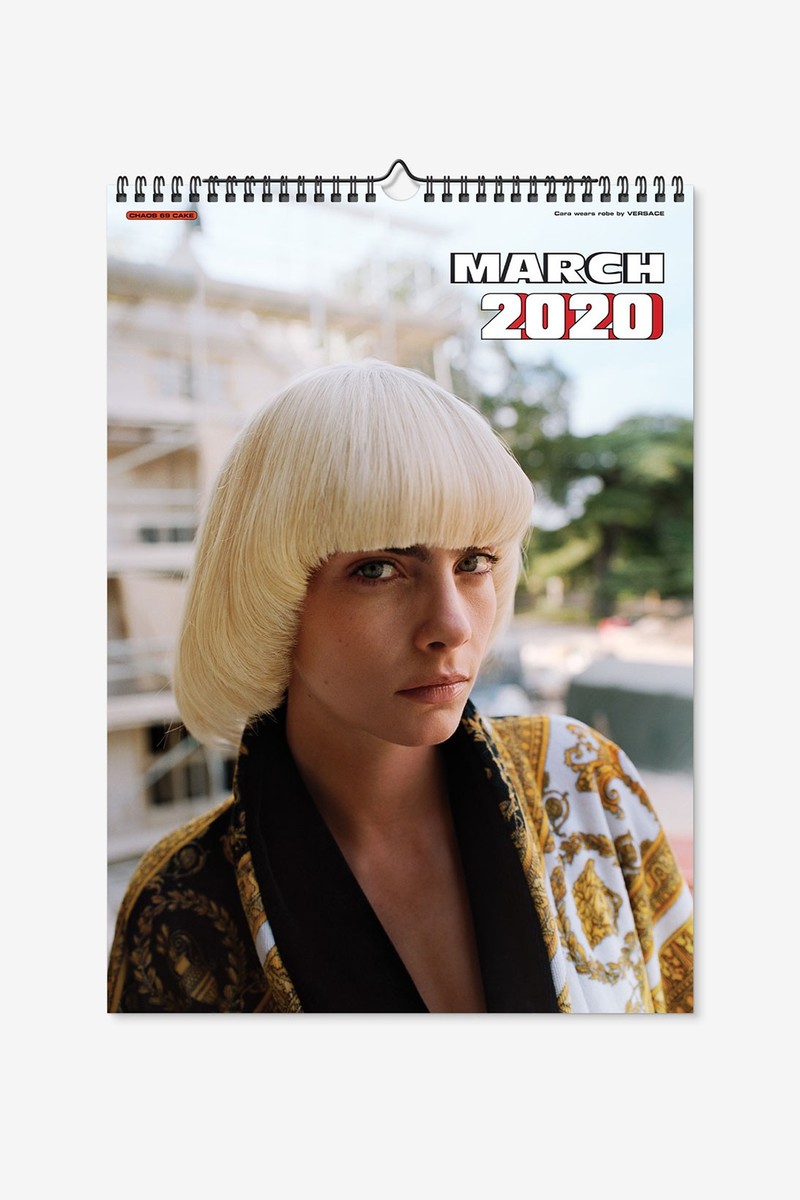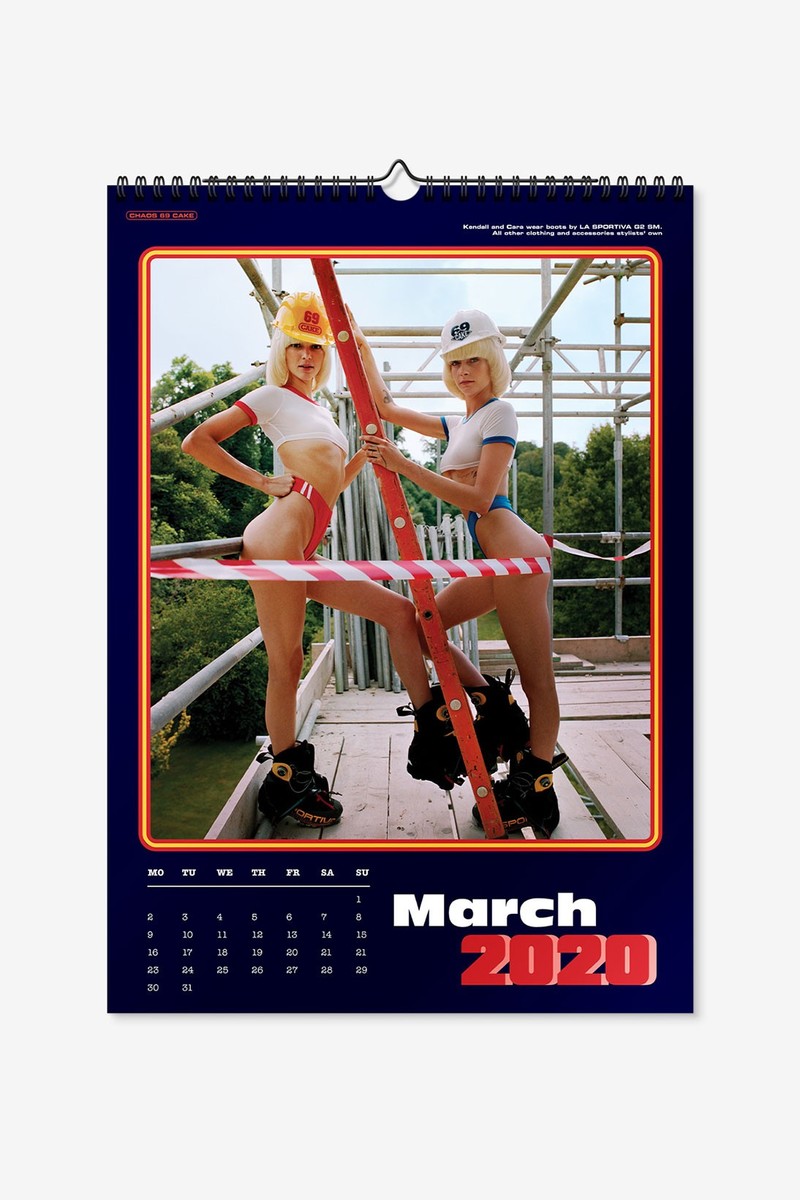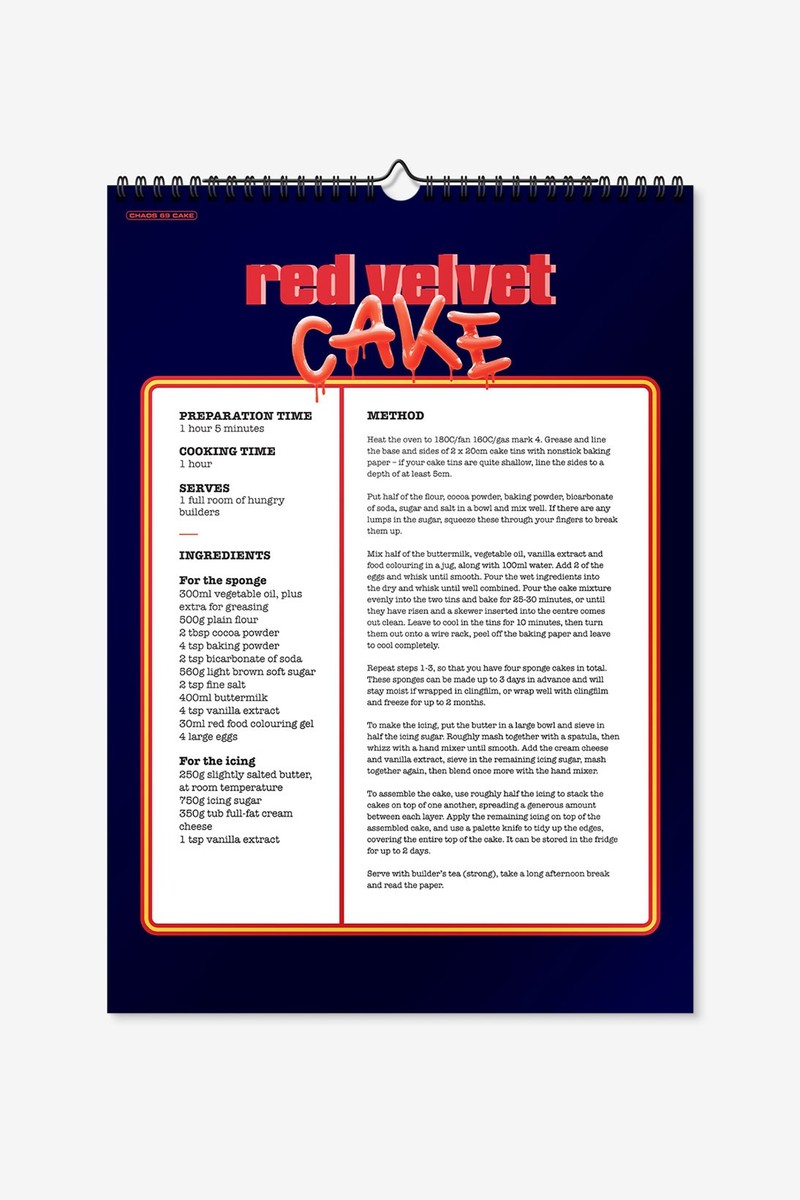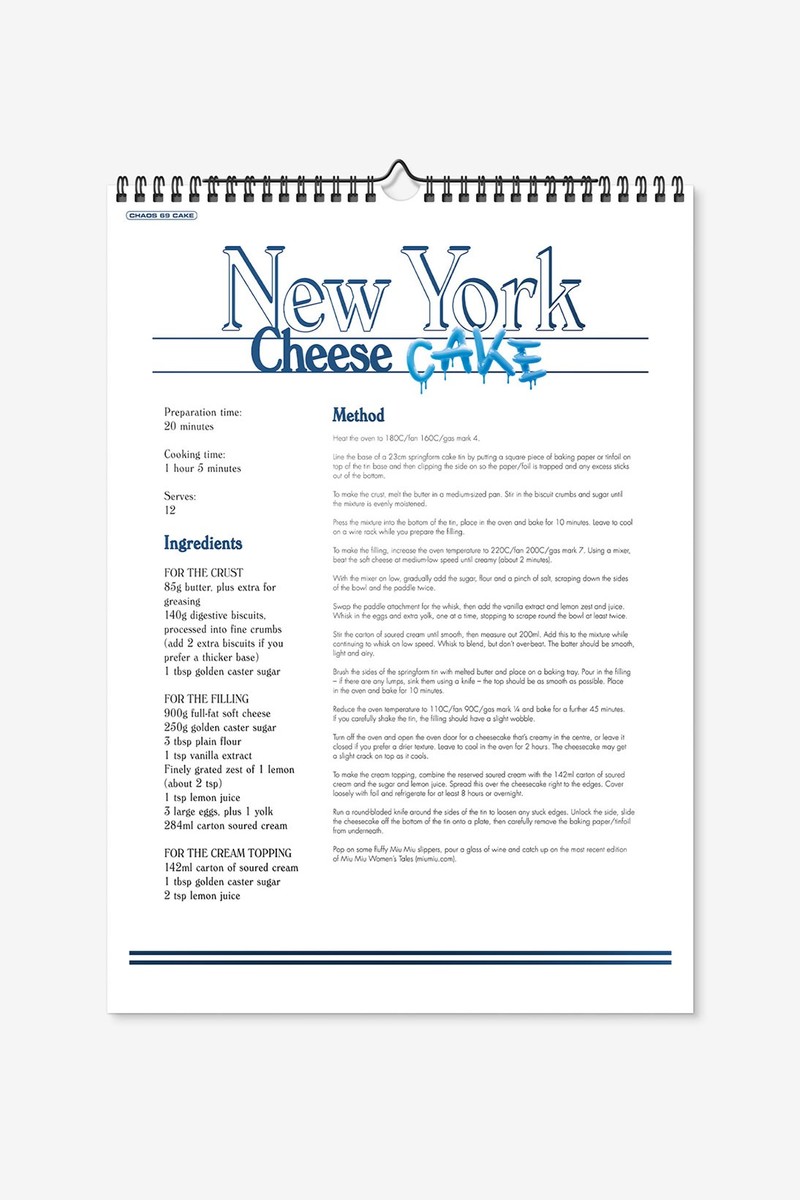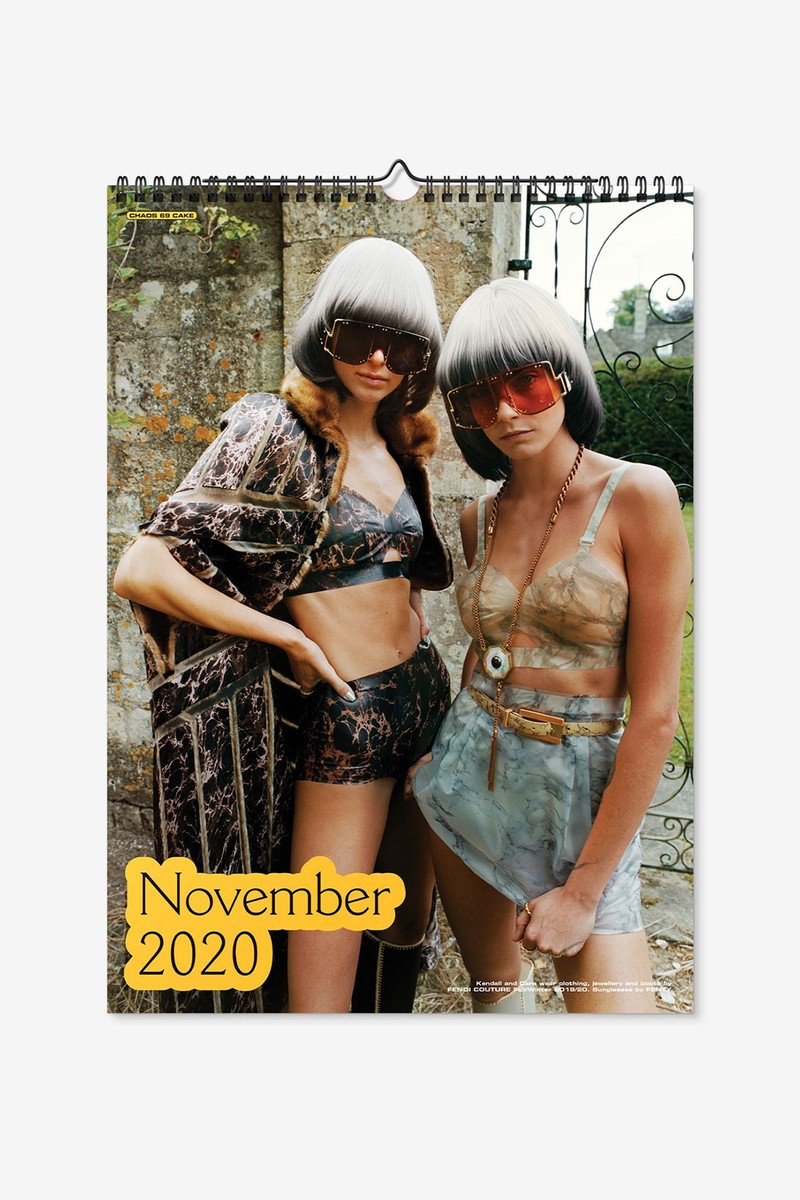 Kendall Jenner And Cara Delevigne Look Groovy In 60's Inspired Chaos Sixtynine 2020 Calendar
Pssst..the poster books come with cake recipes. And we're totally here for this.
Chaos Sixtynine is releasing a poster book which features a 2020 calendar starring everyone's favorite woman Crushes: Cara Delevigne and Kendall Jenner, shot by photographer Dexter Navy.
The calendar displays their collective nickname, "Cake," and features the both of them donning identical platinum blonde wigs. The calendar also comprises of 24 fab perforated pages that you can tear out and place in your dorm room/ bedroom wall. The pages are accompanied by both Kendall and Cara's favorite cake recipes from them and their family members – including ones for red velvet cake and New York cheesecake. (All of the sudden I'm hungry for cake.)
On each page, they are styled in a slew of different looks – most notably construction worker uniforms.
If you need some stylish wall art to liven up your room, grab this poster book at Chaos SixtyNine's webstore.