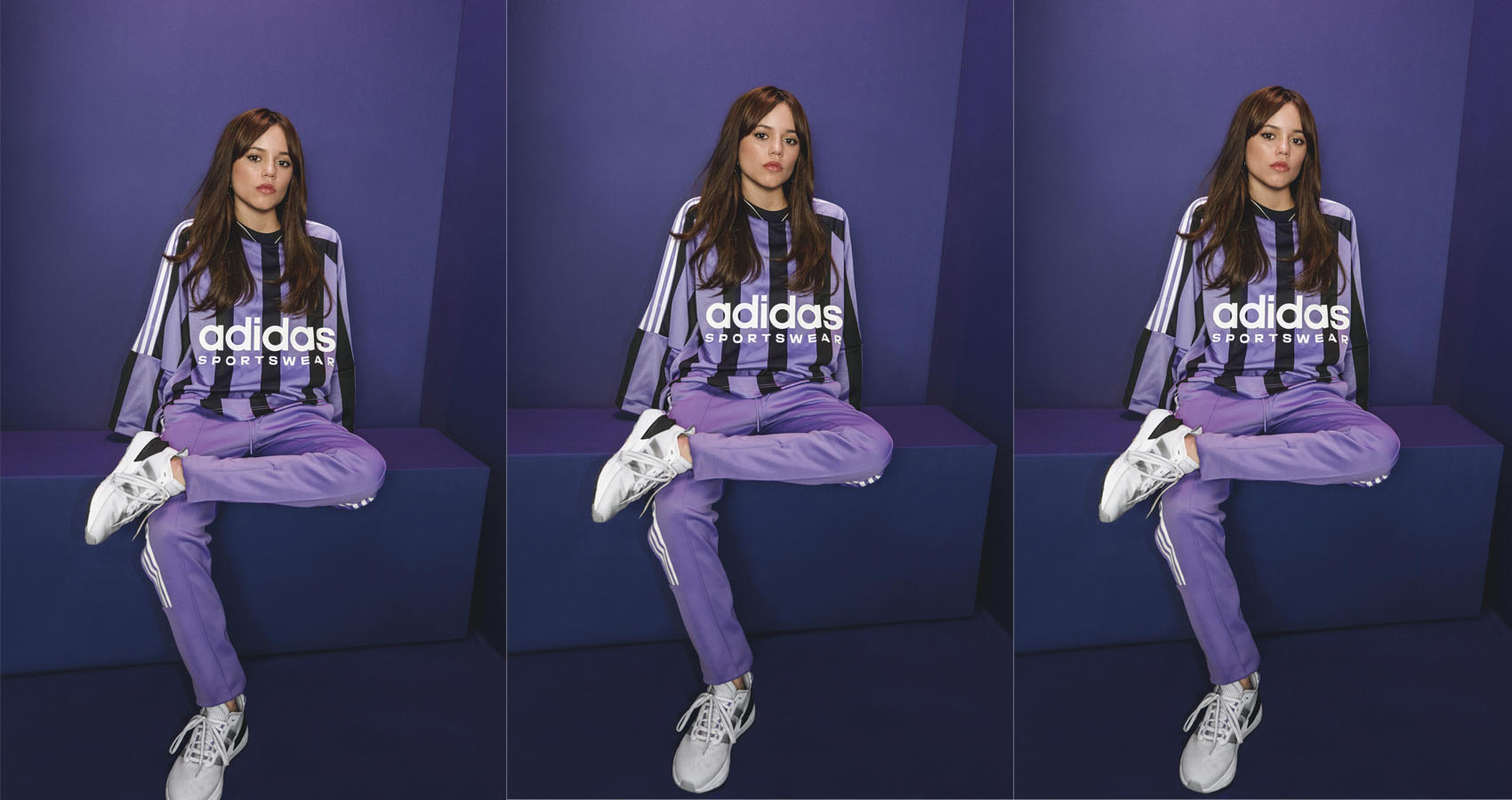 Adidas Launches New Sportswear Label with Brand Ambassador Jenna Ortega
Their first new label in 50 years.
For the first time in 50 years, Adidas has launched a new label: Adidas Sportswear. Fronting the brand-new label's Spring/Summer 2023 Collection is actress Jenna Ortega. Best known as the star of Netflix's Wednesday, she's the perfect person to act as Brand Ambassador for the Gen Z-focused label. A longtime fan of the brand herself, Ortega has stated that Adidas sneakers were a key part of her wardrobe growing up, and remain a closet staple for her today.
The Sportswear collection will sit alongside the preexisting Original and Performance labels, and will build on existing heritage pieces for a modern, creative collection. Two highlights are the AVRYN, a new sneaker made from recycled materials, and the Tiro suit, a reimagining of the classic Adidas tracksuit.
The first Adidas Sportswear collection will be available February 9, following early access via the app on February 2.
Up Next, Icon Visions and Mads Nørgaard Join Forces at Copenhagen Fashion Week