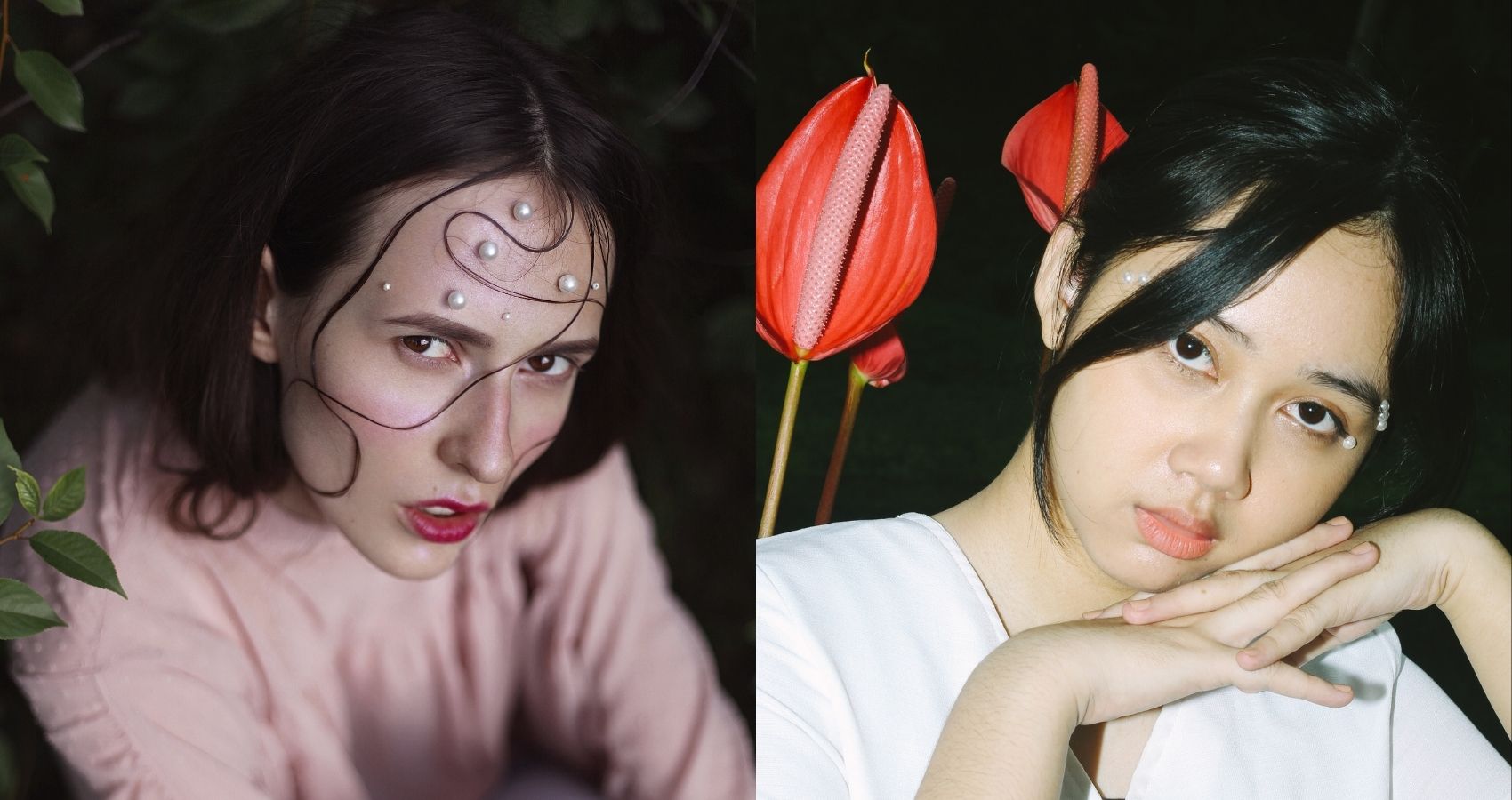 3 Tips For Perfecting The Pearl-Encrusted Makeup Trend
Euphoria walked so you could run.
Whoever said diamonds are a girl's best friend clearly never watched the hit HBO series, Euphoria. Unlike the ones dangling around your grandmother's neck, the off-beat and modern reinvention of pearl accessories involves encasing the eyes and adorning the hair. Take it from Alexa Demie, whose floating pearl eyeliner gave momentum to eclectically embellished makeup looks. Or her co-star, Barbie Ferreira, who took the trend to her tresses in the 2021 Met Gala with a Mudd Pearl headpiece. Meanwhile, Gigi Hadid nailed regencycore after dotting her eyes with pearl gems for her 27th birthday.
Suffice to say, celebrities can't get enough of pearl-inspired beauty and neither can we. Here are three key tips for creating a contemporary twist on the classic accessory.
1. Start small
While press-on pearls come in a wide range of sizes, smaller gems allow the necessary precision for achieving a fresh eye makeup look. The trend can be intimidating, but even a singular pearl under the eye is enough to turn heads.
2. Use the right glue
Unfortunately, press-on pearls have a tendency to fall off throughout the day. To ensure that your efforts don't go down the drain within no more than a few hours, invest in a reliable tube of waterproof glue. Makeup artists often recommend the Lus Eye Liquid Glue.
3. Incorporate your hair
More recent renditions of pearl-encrusted beauty almost always involve ornamented hair. For added flair, frame the face with strands of hair and decorate with pearls.