We Chat With Madison Margot About Her New Single "All My Wishes"
The Oxford-via-LA musician talks feminism, directing her own music videos, and more.
Drawing together a variety of musical and social influences into a cohesive, autobiographical catalog is no easy feat, but for Madison Margot, it seems to be second nature. Combining elements of country, pop, and folk mixed with her self-penned lyrical content, Madison has already begun carving her name in the music industry as one to watch.
Having worked with a variety of producers to curate her individual brand of genre-bending songs, Madison has garnered impressive acclaim, not only for her music but for the impressive personal motivations she brings to her career. We spoke to her about these endeavors, as well as what's coming next.

Hi Madison! Tell us about the inspiration behind your latest single "All My Wishes."
"All My Wishes" is a song about having a crush and doing whatever it takes to make them like you back! From making a wish in a fountain, to checking the compatibility of your birth charts, to wishing on a shooting star.
Unfortunately, I've done it all. This song is for anyone who allows their crushes to consume their lives!
Why is it important for you to direct your own music videos for your songs?
I have a rule that I only work with female directors! But sometimes it is hard to find someone within the budget I have. Being an independent artist means that you have to pay out of pocket. A lot of people have turned me down because they don't want to work with a small budget. So for now I'm just going to do what I can!
You have been noted to draw together a variety of genres throughout your catalog. How would you define your individual sound?
My sound is a reflection of who I am and my journey. Humans are always changing and evolving and it only makes sense that my writing would show that! That's the beauty of being a songwriter!
Your songs are notably self-written as well. What does your songwriting process usually look like?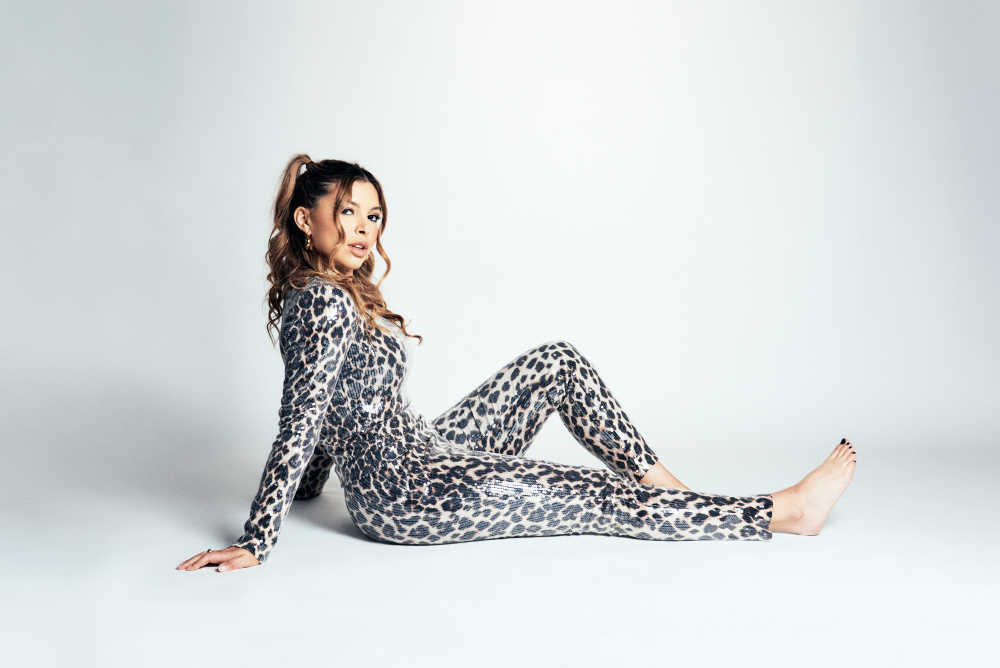 It usually starts with some sort of lyric or melody coming to me. I record a voice note of the initial idea and then expand on it with my guitar or piano. I have never co-written because I usually complete the songs when I'm alone in my room. I grab onto the feeling and let it pour out of me in the moment I feel it, so it's just always been me.
Do you think you will ever embrace a more collaborative approach to writing or directing in the future?
For music videos, I would love to collaborate! But I need to find people who are willing to collaborate with me! It's not as easy as it sounds. I got super lucky with my music video for "In the Morning". Hana Haley directed it and she is just incredible. I am always looking for talented women to work with! For songwriting, I am open to it, but I don't know what to expect! The thought of it feels uncomfortable, but maybe it will open a whole new dimension of creativity! Maybe I will make that a 2022 goal.
Do you have any specific musical inspirations when creating music?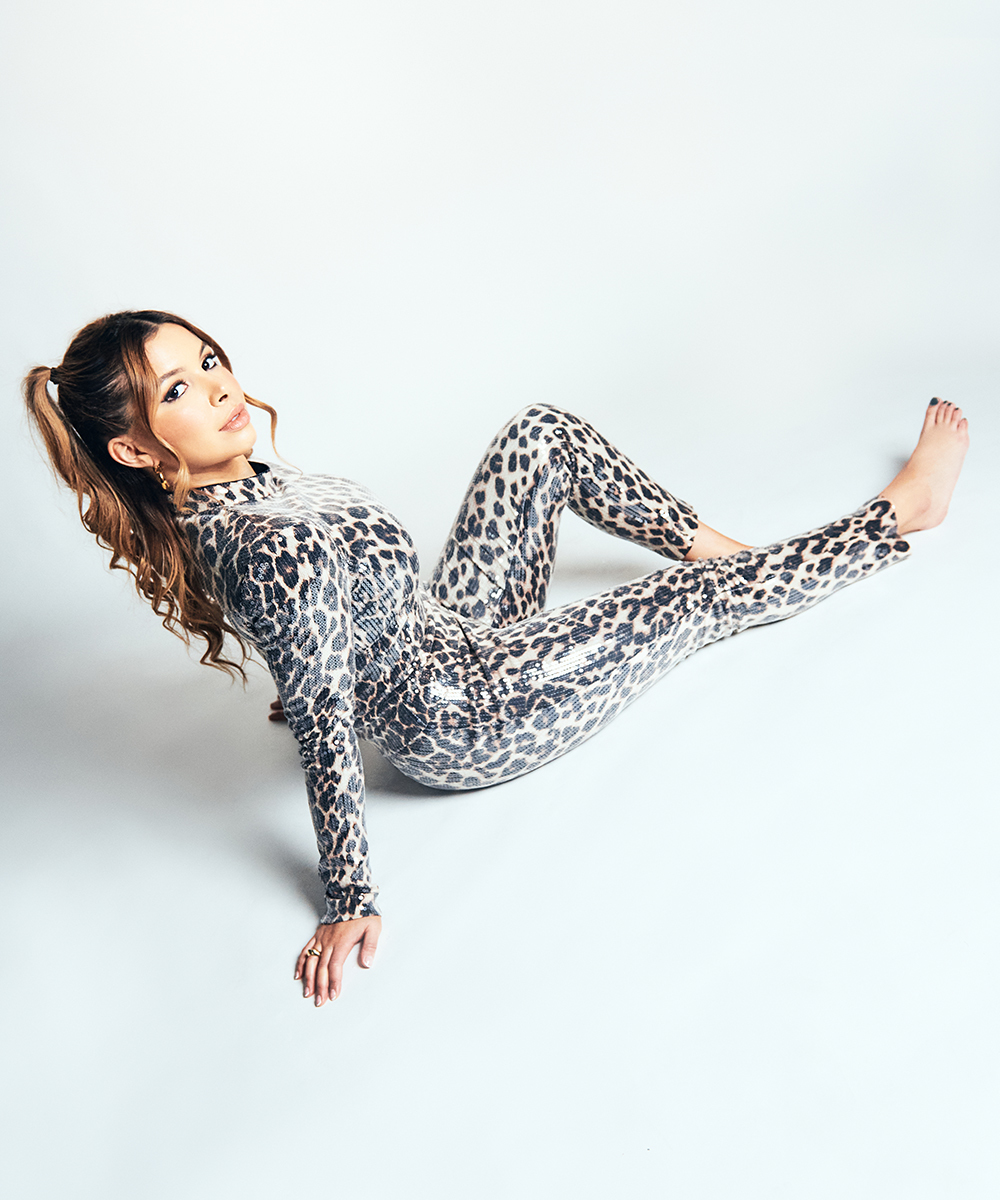 I've never thought about musical inspirations while writing my music. I just allow it to be whatever it wants to be. But when it comes time to making the production, I usually have to find references to describe the different sounds to the producer. For example, if I'm hearing an electric guitar, I'll reference a song with a similar sounding guitar to make the vision more clear.
You've spent time living in both the English countryside and LA. How have these polar opposites impacted your work? Do your physical settings inspire you often?
My sound has definitely been influenced by living in England. I was living in London for a bit and the rich music history of London really inspired me to take a more rock 'n' roll approach to my sound. You can hear that on "Heathrow". I wrote "All My Wishes" in the countryside and you can hear that on there! So I am definitely inspired by my surroundings. It's very cool to listen back on these songs and hear the characteristics of them and know exactly where that came from!
In addition to music, you also hold a BA in Gender and Women's studies. Why was it important for you to get a degree in this subject, and how has it impacted the way you approach your music career?
Getting my BA in Gender and Women's Studies is my greatest accomplishment. It was more than women's history. We had classes on mass incarceration, immigration, violence against women, etc.. We were learning and dealing with current issues in the world. It taught me how to empathize and how to listen and understand others. It made me a better, sharper, and stronger person than I was. My writing is much smarter than it was before because of that. It's also the reason why I only want to work with women and the LGBTQIA+ community.
You will be taking the stage at LA's Breaking Sound showcase this year. What is it like adapting your music to a live setting? How does it differ for you from releasing music online?
Playing my songs live with a band is the coolest feeling in the world. It brings them to life! It allows me to express myself too! Releasing my songs online is so awesome, but there comes a point where the streams slow down and they are stagnant! Playing them live gives them a new lease on life!
What's next for 2022? What can audiences expect from your upcoming music?
Right now I'm going to focus on live shows and putting out more songs! I have a few ready to go, but I am not sure when! I'm so proud of "All My Wishes," so I'm going to let it have its moment for a bit!
Up Next, It's A Man's World? We Chat With Muri About Her Experiences Within The DJ Industry