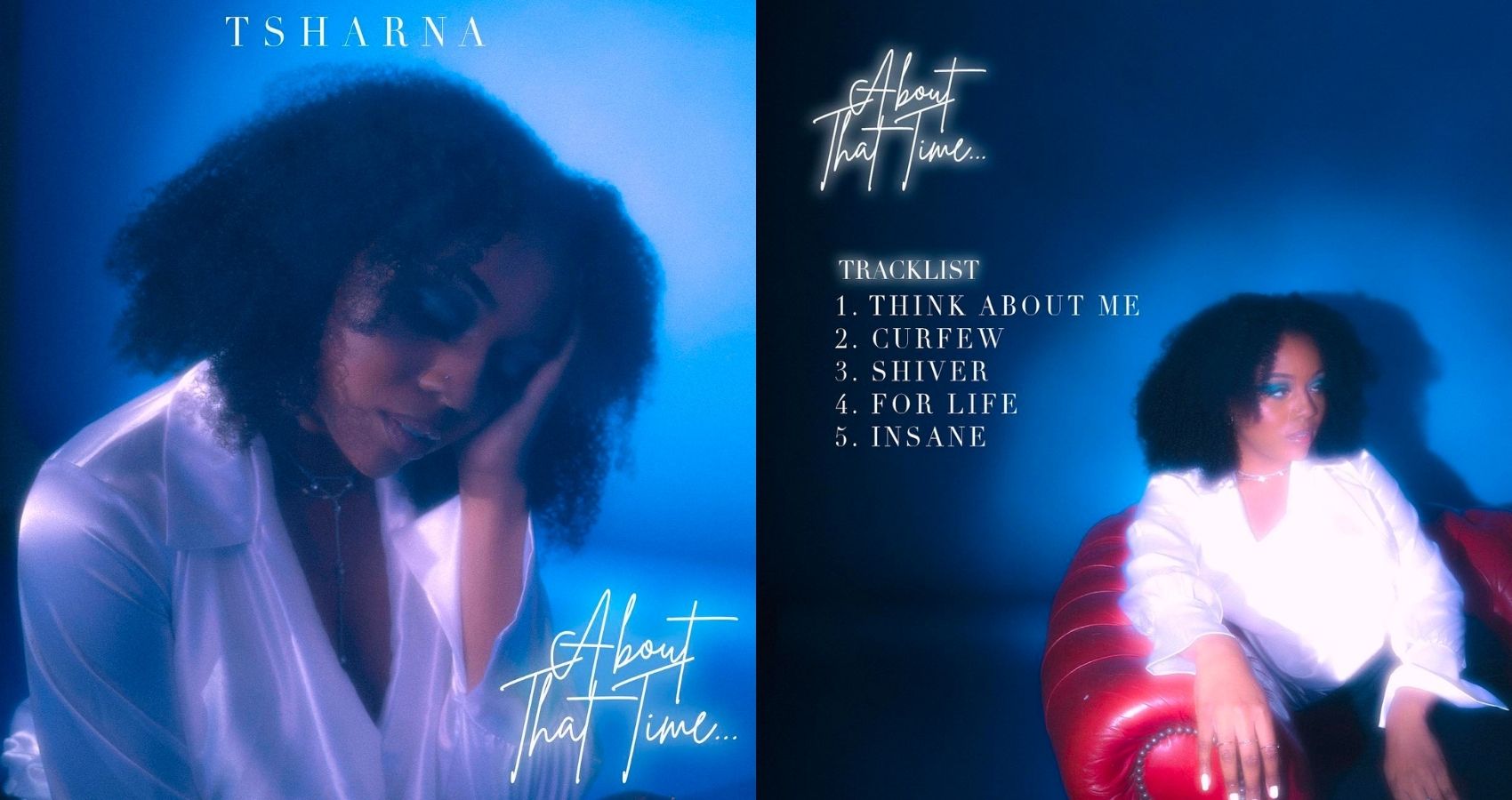 Tsharna's New EP Is An R&B Wonderland
Offering powerful declarations on love and romance, the project gives listeners an intimate view into the UK artist's mind.
Tsharna would like to take us on a journey. Across time, through memories, and between genres, the Luton-based artist's music is built upon the premise of her personal narratives, and with the release of her debut EP, listeners are one step closer to the full story.
The EP, titled About That Time…, sees the singer/songwriter/producer at her most vulnerable. Having grown up listening to reggae and dancehall under the influence of her Jamaican and St. Lucian family, Tsharna is no stranger to translating her emotions into music, specifically in the form of the unique soulful R&B that forms this release.
"I used the phrase 'About That Time…' because I frequently relive these moments in my head as if it were a diary. I prefer to think of these songs as a representation of those experiences, and the title is recalling those moments of my life," the musician says. "The title also has another meaning for me – it's like I'm in a big music hall listening to the DJ introduce each new song for the night. When you hear them say, 'alright it's about that time we slow things down', you just know the rest of the night is about to be nothing but R&B."
Each track on the EP anecdotally describes Tsharna's views and observations on love and romance. From the experience of unreciprocated affection (on lead single "Think About Me") to the naivete of young love (on "Curfew"), the emotional landscape of the project is dissected and celebrated in stunning detail. The true heart of the EP, however, lies in closer "For Life," which allows the artist to utilize her lessons learned to manifest the love she deserves, once and for all.
Despite its understated, intimate appeal, Tsharna's comparison of her work to a night in a music hall is not far off. Yet, it is clear that she is not just a spectator: "In this case, I'm the DJ. I'm the storyteller providing a look into my world."
About That Time… is out now.
Up Next, Nat Slater Is Unlucky In Love