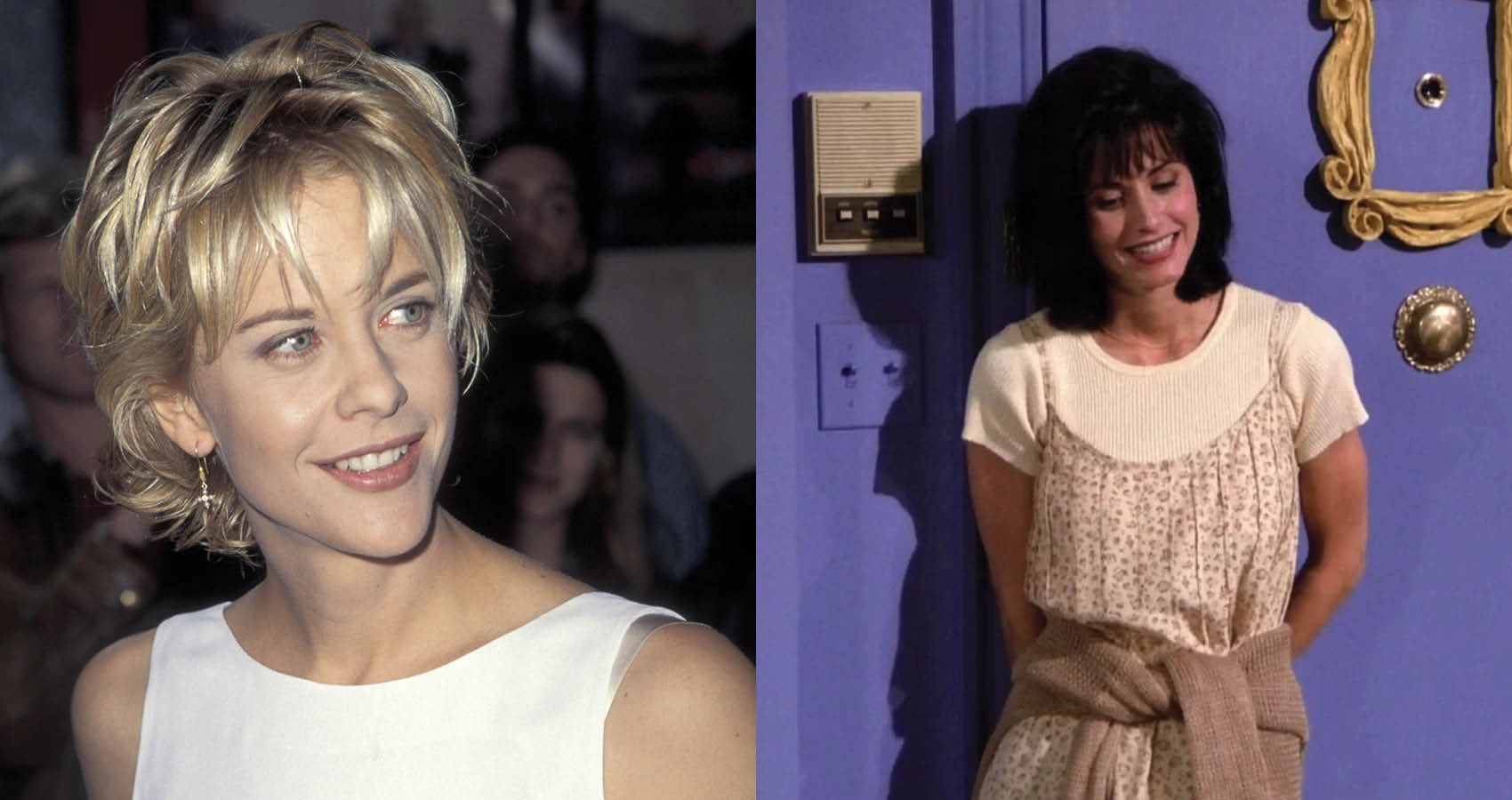 Introducing The Bixie: A '90s Haircut Inspired By Monica From Friends
TikTok is replacing the "Rachel" haircut with the "Monica."
Rachel Green, her old-school blowout, and feathery layers have spent enough time under the limelight. Step forward Monica Geller, another Friends favorite and the poster girl for the '90s bixie haircut that we're "one teeny tiny inconvenience away from getting."
Recently, everyone from Selena Gomez to Florence Pugh is opting for a seasonally-appropriate chop. The bixie, being a punky combination of the bob and pixie, is an obvious choice. Always lured in by the scent of nostalgia, TikTok went on to add the haircut to its roster of '90s trends. Countless users have mused on Drew Barrymore and Winona Ryder rocking the bixie, while Squid Game star HoYeon Jung served as a modern point-of-reference.
As with the "Rachel" haircut, hairstylists have shared DIY bixie tutorials on TikTok. But considering the feathery layers and various textures required, it might be worth taking a trip to a professional salon.
Sure, TikTok is abound with swoon-worthy hairstyles, but when '90s it-girls are involved, we must simply bow down and send praise.
Up Next, Megan Thee Stallion's Mermaid Lengths Scream Hot Girl Summer.