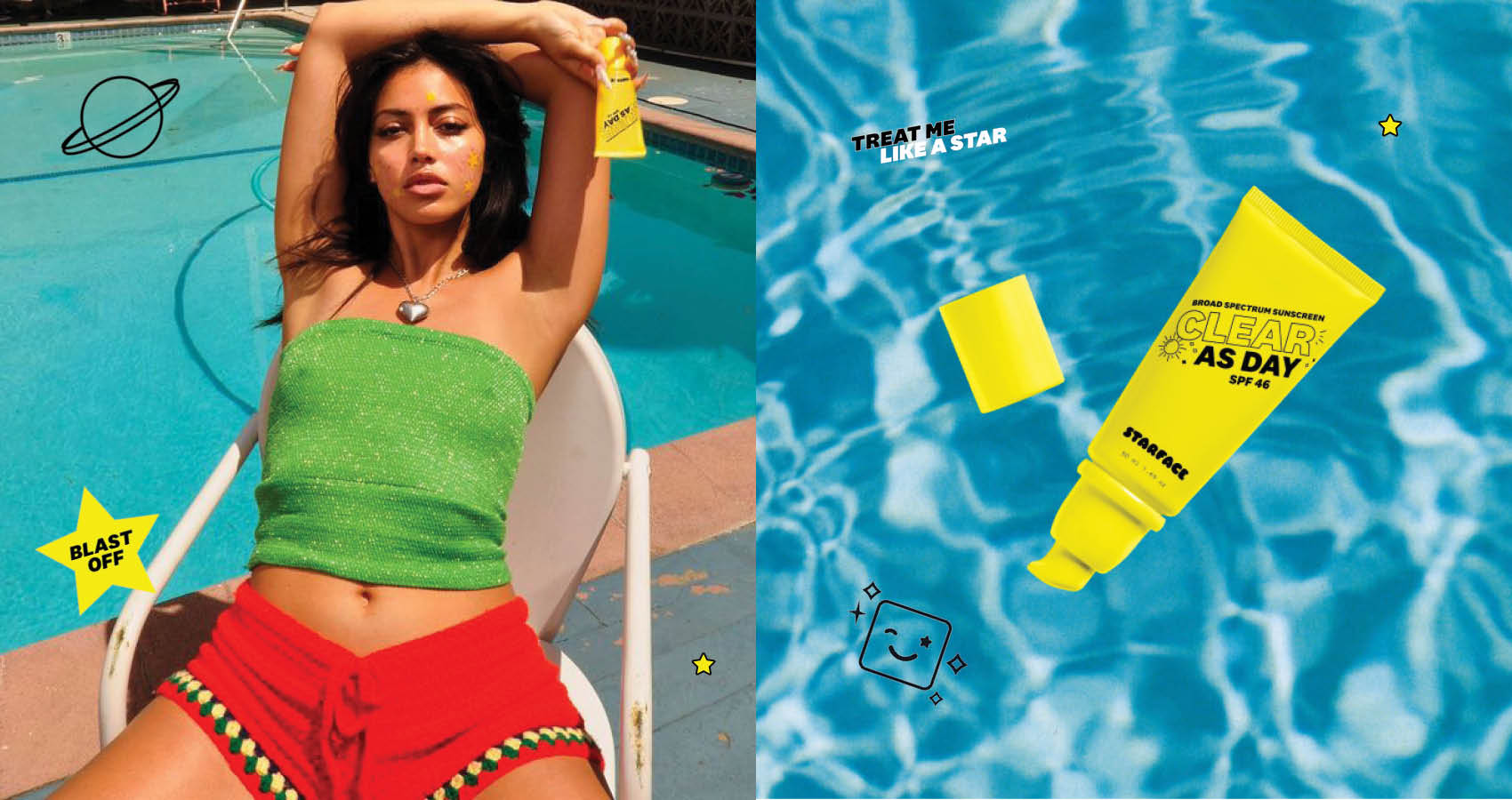 Starface's Silky-Smooth Sunscreen Is A Must-Have For Acne-Prone Skin
There's no triggering breakouts on this sunscreen's watch.
Here comes the glaring sun and 30-degree weather, a season that demands us to get reacquainted with the sunscreen aisle. Admittedly, the abundance of product choices can be daunting, especially when SPF has a notorious reputation for triggering breakouts. Lucky for you, that's where the sell-out success of a brand, Starface comes in.
Celebrated for its decorative Hydro-Stars pimple patches (beloved by actress Florence Pugh), Starface takes a refreshing acne-positive approach towards skincare. Over the last two years, the brand has endeavored to disrupt misguided stigmas against breakouts. It has since innovated a vegan, clean, and cruelty-free product range that promotes self-acceptance and functionality in equal parts. The latest addition to its Instagrammable line-up? The Clear As Day SPF 46 sunscreen, which supplies broad-spectrum protection and an almost imperceptible shine.
Made specifically for acne-prone skin, the Clear As Day sunscreen centers on an oil-free and non-comedogenic formula that dries clear. Thanks to its lightweight gel texture, Starface promises a celestial sheen without the risk of clogging up pores or provoking a breakout. If it isn't hard working enough, this sunscreen features water-resistant properties so, whether you're out breaking a sweat or going for a swim, you'll be covered in all areas of sun protection.
Priced at $23.99, the Clear As Day SPF 46 sunscreen is available direct-to-consumer on Starface's website.
Up Next, Kim Kardashian Is Launching A Minimalist Skincare Line, SKKN BY KIM.