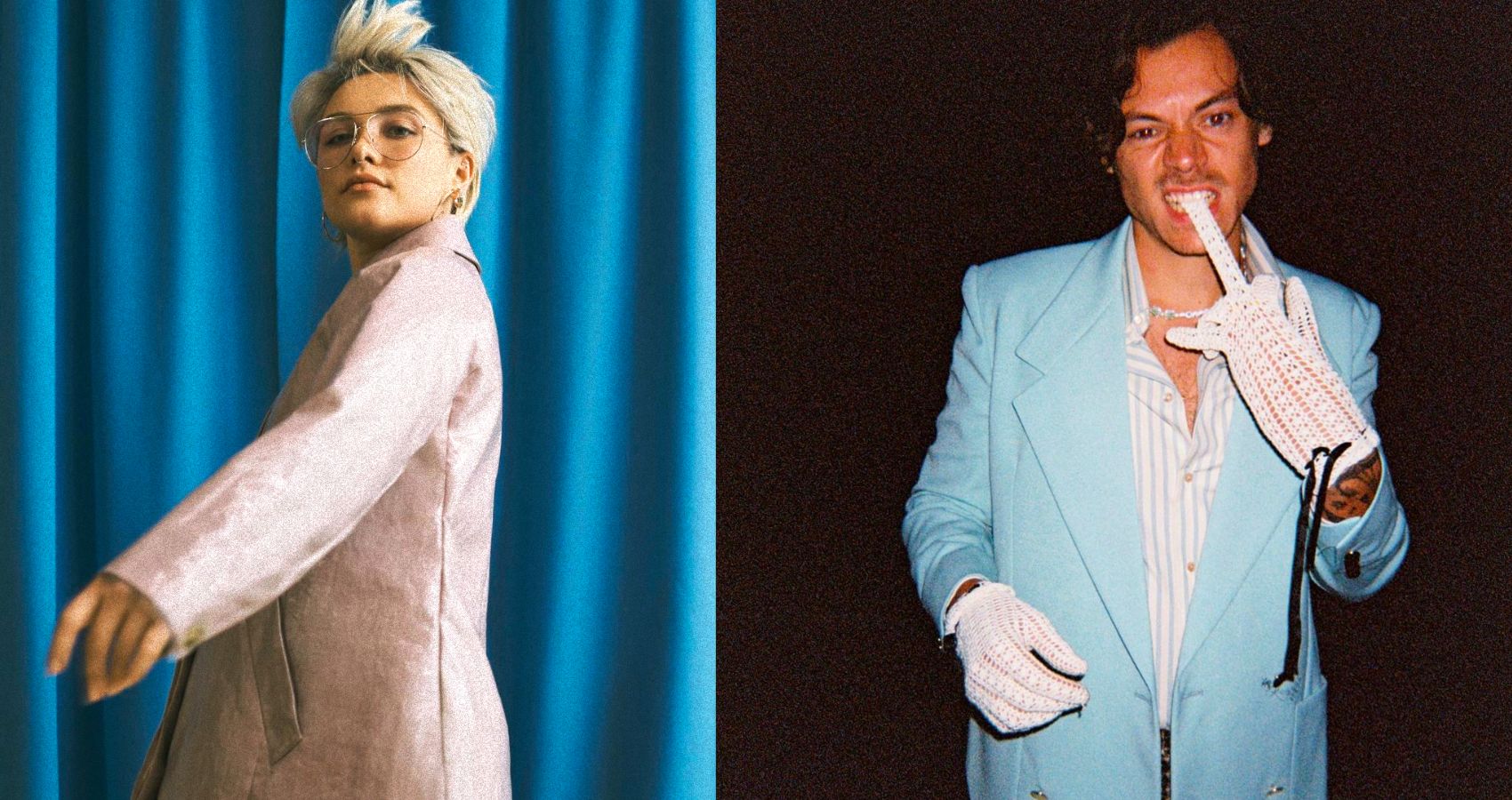 The First Still of Harry Styles and Florence Pugh in 'Don't Worry Darling' Is Here
Screaming. Crying. Throwing up.
On April 26th Olivia Wilde blessed us with the still to end all stills. Featuring two of the internet's favourite people, none other than Harry Styles and Florence Pugh, the image from Don't Worry Darling sent fans into a communal meltdown. Wilde shared the still via Instagram, simply captioning the post "9 • 23 • 22 only in theaters." This is the first image from the film to be released since the teaser trailer in September 2021 and has stirred up a lot of excitement surrounding the full trailer that is yet to be released.
Don't Worry Darling is set to be released September 23rd, 2022, and has a star-studded cast featuring Harry Styles, Florence Pugh, Gemma Chan, Kiki Layne and Chris Pine. The psychological thriller is set in 1950s California in an experimental community and follows a marriage between Styles' character and Pugh's as she becomes suspicious of her husband and the secrets he may be keeping.