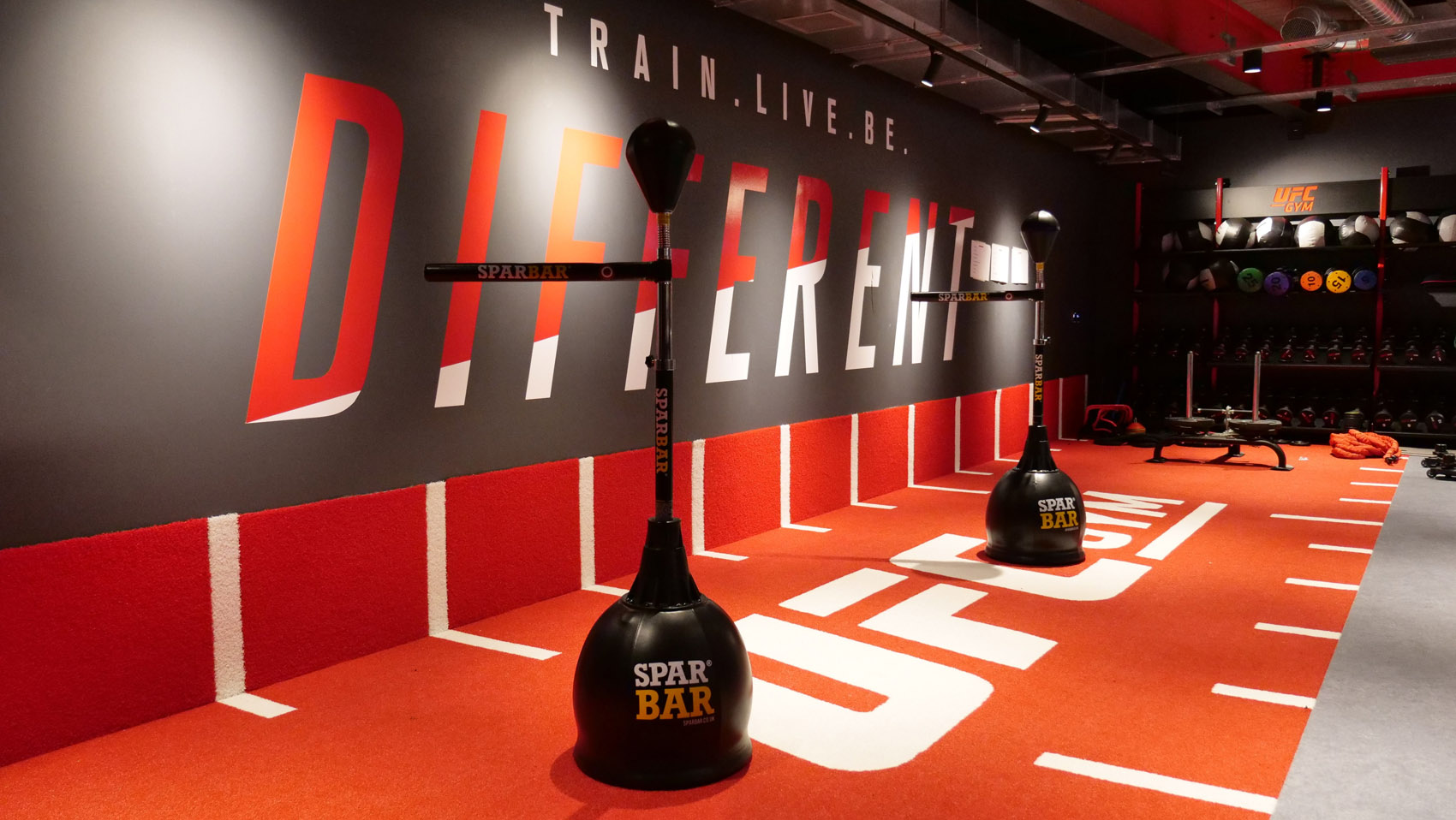 September 30 is National Women's Health & Fitness Day
SPARBAR introduces Jackie Atkins "Coach Jackie" to promote the largest event for women's health of all ages.
On the last Wednesday in September, across the U.S., an estimated 80,000 to 100,000 women of all ages gather at local health and fitness events. They join in groups large and small. Women of all fitness levels encourage each other to begin or continue a healthy journey. When we take a few moments to learn the best ways to care for ourselves, we often take better care of others, too.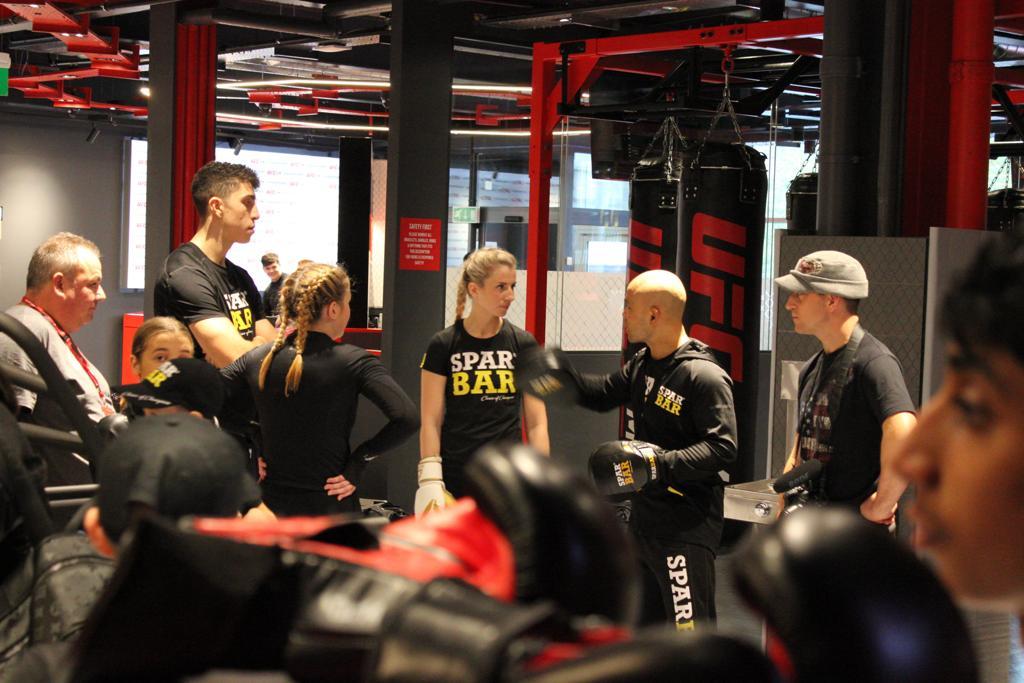 "Women are warriors who wear many hats in life," says SPARBAR ambassador and boxing coach Jackie, who is a two time Boxing Hall of Fame inductee. "It is important to give women opportunities for empowerment at an early age." At a time when women's boxing is more popular than ever before, she developed the GIRLS in GLOVES program in New Jersey that unites and inspires young ladies to achieve greatness in the ring and in life.
Coach Jackie aims to teach the girls all about the "self," including self-defense, self-worth, self-confidence, self-awareness, self-empowerment, self-control and, most importantly, self-love. "I teach them life skills through boxing, because I believe it is the best way to learn perseverance," says Coach Jackie who is a speaker on the topic Empowerment Through Defense.
Empowerment became her topic when she started training the women at the prestigious Westpoint Military Academy. "A young lady from Westpoint trained at Gleason's gym. She told me that the female cadeers really want to compete in boxing, but were not classified as a competitive club by the institution," says Coach Jackie. "I took this on with this young woman, and partnered with the cadets to present their case. The male cadets boxing competitive team consisted of over 60 and were actively competing in collegiate boxing events." The final decision to let the women compete was made when Coach Jackie agreed to coach them. "They needed a female coach. I lived 70 miles away from Westpoint, and I struggled with the decision to take on this job, but eventually I did what was needed to give the ladies the opportunity to compete," she says.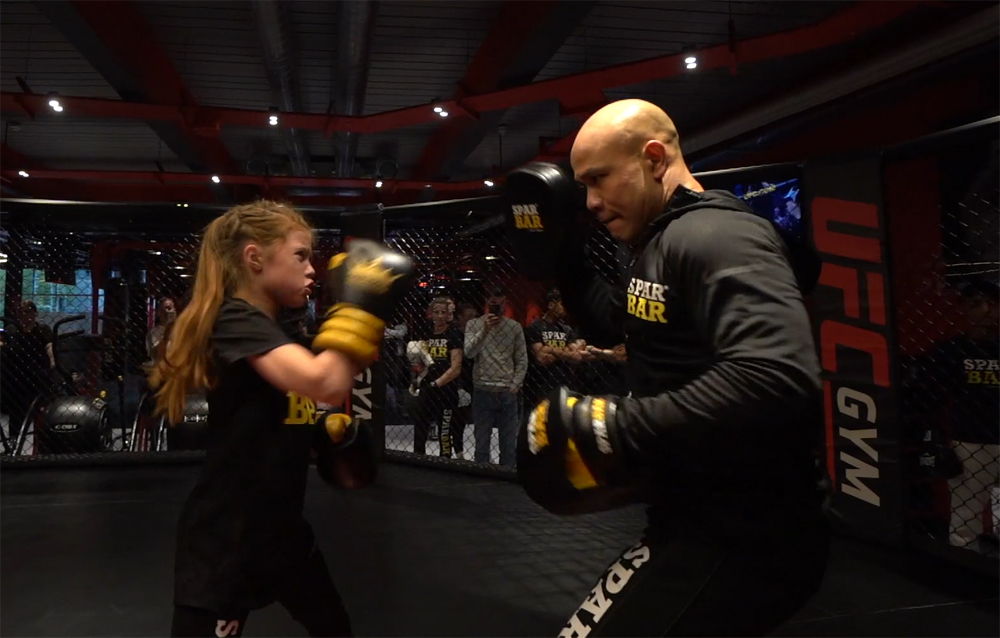 Coach Jackie had about 5 months to prepare the Westpoint ladies for the Nationals. She made sure that they were physically and mentally strong, and she taught them the basics of boxing. She knew they were not the most experienced at the National Championships but believed their drive and determination would serve them well. The first three cadets stopped their experienced opponents and the Westpoint Women's team won the National Championships, bringing home 4 gold, 3 silver and one bronze.
"When you speak of empowerment, that spirit of a champion, you can really drill down on that story. It is about perseverance and all things possible," says Coach Jackie.
Sparbar Athletic Advisor Jackie Atkins (Hall of Fame)
"When you think of boxing from a competitive perspective, it's not always the athlete that is the strongest physically that comes out with the gold. It's a sweet science, a mental sport, you're calculating, you're studying your opponent, many times you need to be ahead of them, so you can be prepared," she says and adds "Boxing is a great tool to become a champion in life, by living a healthy, productive lifestyle inside and outside of the ring."
Coach Jackie runs Gleason's Gym in New Jersey and Gleason's boxing program at the Mercedes Club in Manhattan, where she trains fitness enthusiasts and pros with the intuitive boxing equipment by SPARBAR.
SPARBAR's goal is to make boxing as a sport accessible to anyone, even in the home workout. "More and more women are taking charge, and taking up home fitness with the demands of juggling family and careers more so than ever with COVID. With SPARBAR, boxing has become a home workout trend. I am excited to announce that I am developing the SPARBAR fitness classes that will be available both online and offline, for all genders, and a good selection for women and their needs specifically," announces Coach Jackie.
Up next, 3 Different Types Of Workouts You Can Pump Out At Home In 30-minutes Or Less