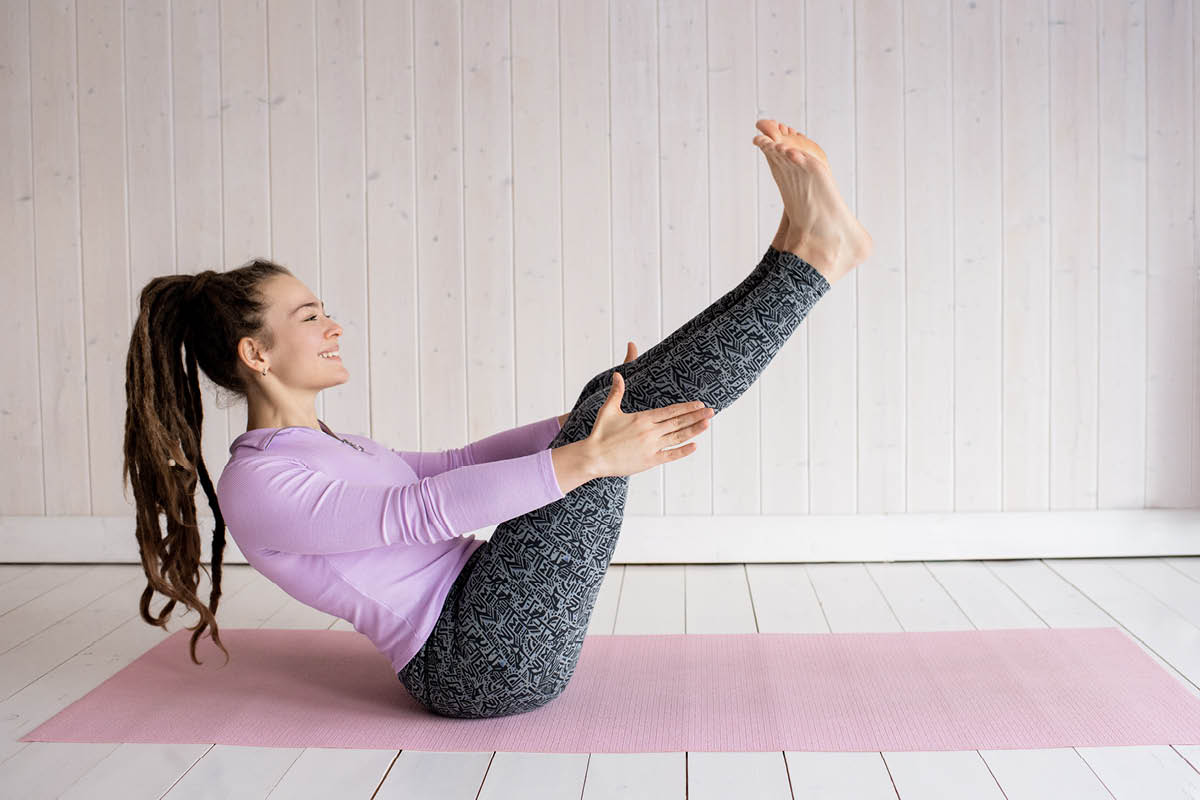 3 Different Types Of Workouts You Can Pump Out At Home In 30-minutes Or Less
Because half an hour is all you need to get a good burn going!
Due to the ongoing pandemic and consequent shut down of many gyms worldwide, online workouts are all the rave right now. If done properly, you can absolutely get a great workout from the comfort of your own home.
While there are lots of benefits to online workouts, the most important is the easy gateway into them. Many of these workouts are free and accessible to the masses, can be done in any space available to you, offer a wide variety of little to no equipment workouts, and naturally follow all the social distancing rules in place right now. There's something for everyone, from beginner style to advance.
Below will feature three different types of workouts that you can get started on right away. These workouts are designed to give you a great pump in a controlled amount of time and help you improve on your form and posture.
By the time the pandemic is over, and through commitment and sheer willpower, the hope is that you've become a master of any form of workout that you've decided to pursue. And our job is to help you get there! So jump in your workout wear and get started!
STRENGTH TRAINING & HIIT

This workout pushes you to the max with no equipment whatsoever. It relies on your bodyweight to do all the job, encouraging you to focus primarily on form and muscle strength. Nicole, fitness and dance expert, mixes things up in this workout with toning exercises coupled with intense HIIT bursts. You get a complete burn all over in one swift 30-minute workout!
PopSugar is a very dependable fitness channel that offers a variety of no-equipment strength workouts to those that require weights. You can choose from anything you like, making this fitness channel extremely useful for your at-home fitness journey. Simply get your daily EHP Labs Supplements fat burner doze, and start exercising.
PILATES

This 30-minute Pilates workout focuses on every core area of the body. Whether it's squeezing your glutes or strengthening your abs, this video has it all. Lottie Murphy makes sure to give you a good toning workout while still encouraging you to focus hard on your form and posture.
She talks you through every move so that you know exactly how to perform the exercises correctly. This encourages mindfulness and pure concentration, meaning you get a lot more out of the workout than just going through the motions.
Lottie Murphy's channel is all about Pilates and teaching people all the basic to advanced from the comfort of their own home. The channel regularly offers subscribers new challenge months that focus on different aspects of Pilates so that you never get bored and continue to advance in your Pilates journey.
YOGA
PsycheTruth is a fitness channel that offers a variety of yoga, from Vinyasa Yoga to Yin Yoga to Power Yoga and much more. There's something for everyone, be it for a beginner yogi or an advance.
This particular video is Day 1 of a 30-day yoga weight loss program on the channel. The program introduces you to different types of yoga styles, encouraging your body to move in different ways. Some of the 30 days focus on flexibility and muscle toning, while other days may focus on yoga-style cardio moves.
The idea is that, by the end of the challenge, you would have become much more confident in your understanding of the basic moves, while also burning body fat.
Top Image: Alexy Almond via Pexels.com Preview Image: Elly Fairytale via Pexels.com