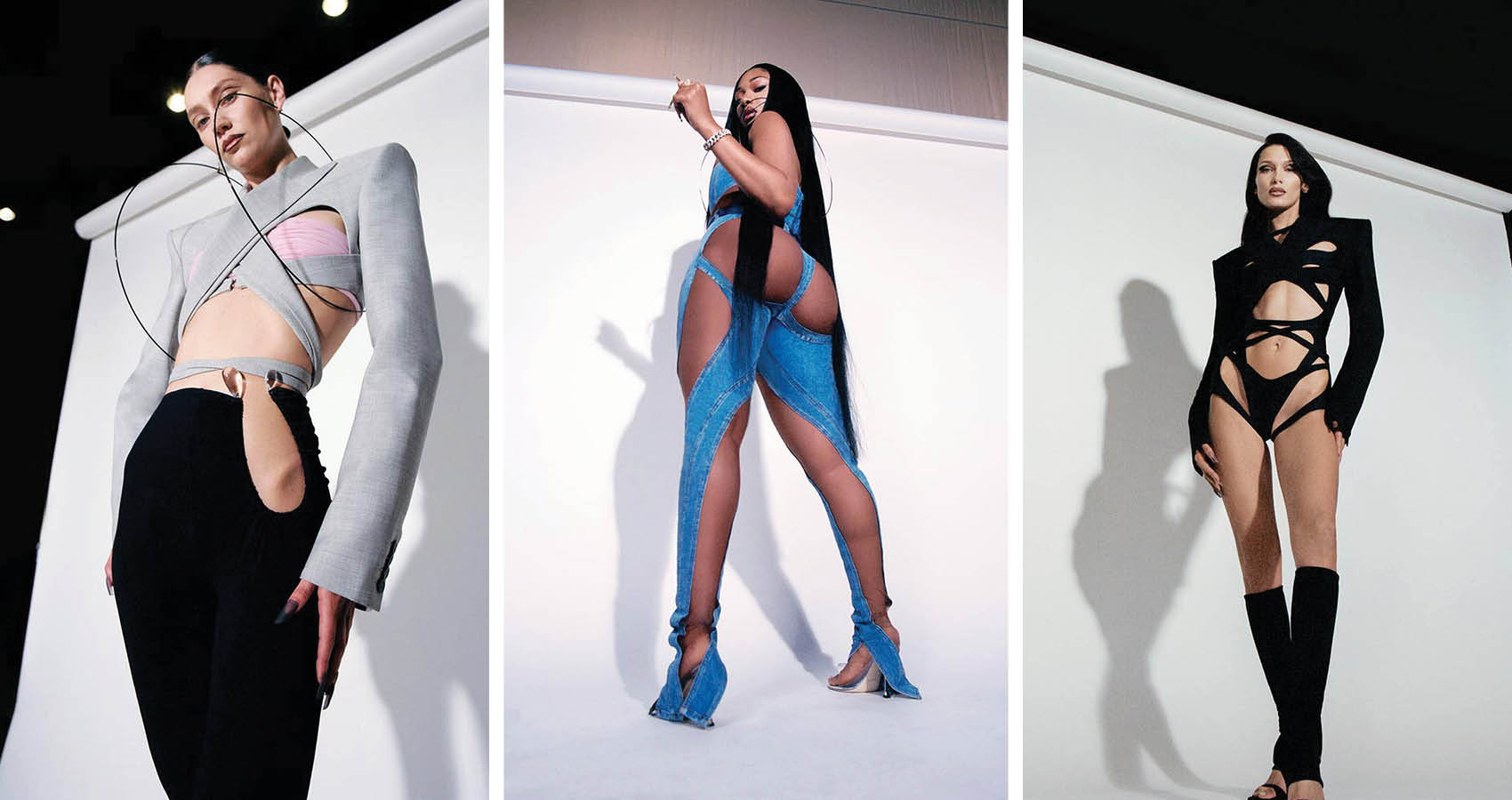 Mugler Have Us All Mesmerized With Their New Campaign
Mugler's SS22 campaign features a range of celebrities including Bella Hadid and Sora Choi.
We really can always rely on Casey Cadwallader for an incredible campaign. The creative director has enlisted the help of Megan Thee Stallion, Sora Choi, Bella Hadid and many more for the SS22 season, and honestly, we don't think any other celebrities would have been more of a perfect choice.
The prestige label worked along Torso Solutions to create a series of extremely fierce visuals. Mugler's signature body-hugging, cut-out silhouettes are highlighted throughout with models accessorising the outfits with huge hoop earrings that wrap around the arms. A unique accessory choice to say the least. Other standouts from the collection include glossy latex bodysuits and a range of denim pieces. There are 1998 inspired Couture garments explored all the way throughout, none of which can be necessarily considered minimal.
Bella Hadid appears in a powerful scene on a car alongside the stunning Sora Choi. Megan Thee Stallion can be seen appearing on a billboard whilst Shalom Harlow and Amber Valletta share a kiss. And that's all the info you're getting from us about it, grab some popcorn and check out the campaign down below.