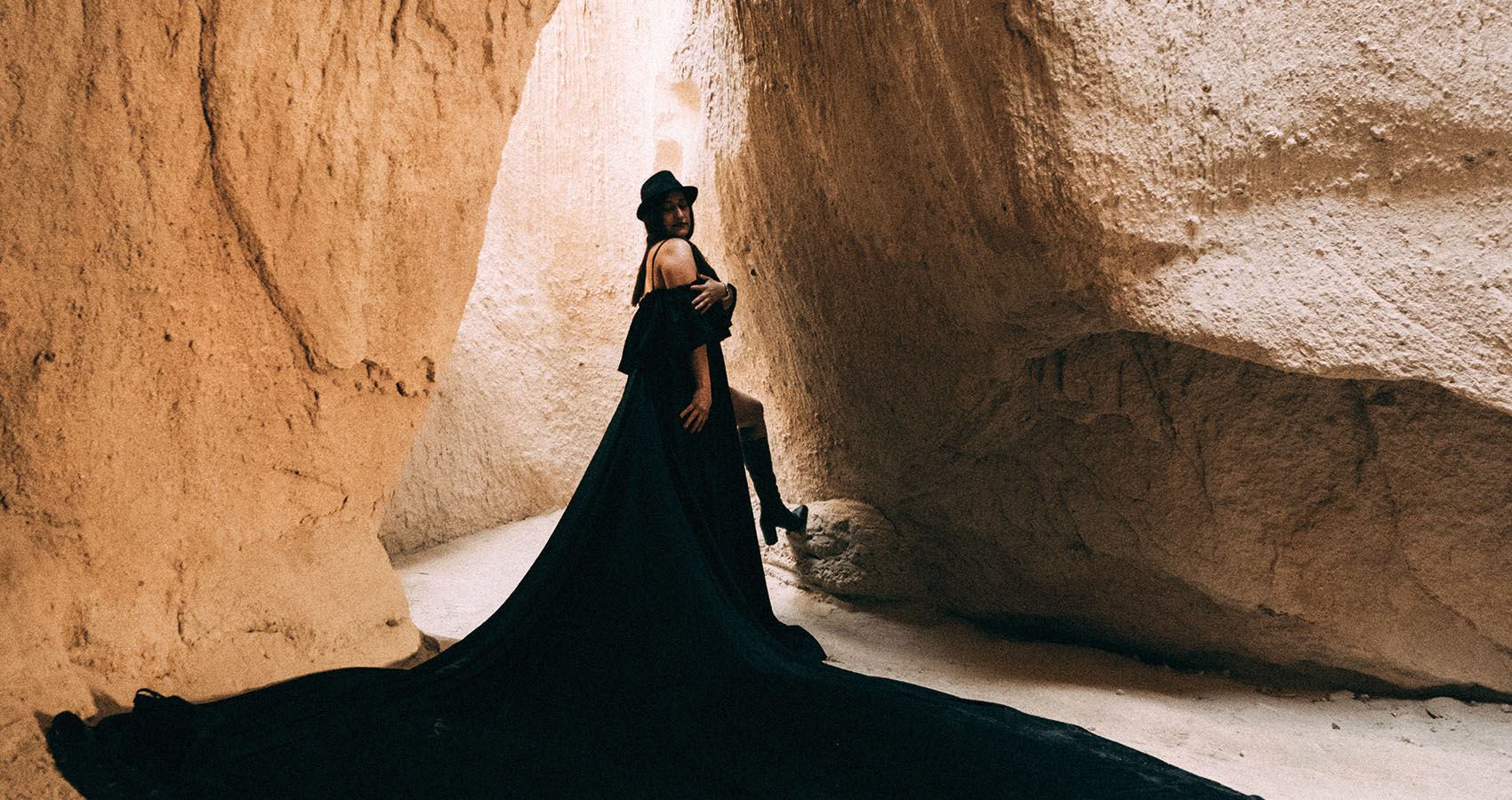 Maximizing The Maxi Slip Dress
A staple for all occasions.
We are in the important age of maximizing our closet's contents. Somewhere shoved in the back of a closet or half hanging off a shelf may be a maxi dress rendered for 'special occasions'. But there is no time better than the present and luckily for you, we love dressing as extra as possible. You may be thinking, 'my prom dress could never make an everyday appearance, it is way too fancy'- sorry honey you are wrong. Here are some ideas for casualizing your maxi slip dresses for getting the use out of them they deserve:
Baggy T-Shirt Layer
Yes, it is that simple. Throwing on a baggy T-shirt which compliments the color or fabric of the dress instantly casualizes the fit. Pairing with boots, sneakers or sandals will also create the illusion of an everyday fit (obviously a very chic one). The baggy T-shirt gives you control of styling- leaving it loose, dripping over the skirt of the dress or creating a knot to cinch your silhouette. The dress now appears as a maxi skirt rather than a dress worthy of an Oscars ceremony.
Layering Underneath
A tight long sleeve t-shirt often works surprisingly well underneath a maxi dress. Again, it gives the dress a more daytime look as opposed to evening attire wear, while still showing the dress in all its glory. Even silk and satin dresses pair well with an underlayer. The long sleeve adds more to the fitted silhouette and creates a visually pleasing appearance.
Accessorize
Adding a waistcoat or a shirt can shake up the vibe of the maxi as it is now part of a bigger outfit. Casualizing works by adding garments or accessories of a more ordinary status which then demotes the occasional aspect of the original piece. Pairing a maxi with contrasting, unconventional pieces, therefore, easily achieves this goal, aka sneakers or sweatshirts.
Maxi dresses are a lot more versatile than one may think. Having the confidence to wear a maxi dress on an ordinary day will shake up the way you utilize your closet and expand your creativity.