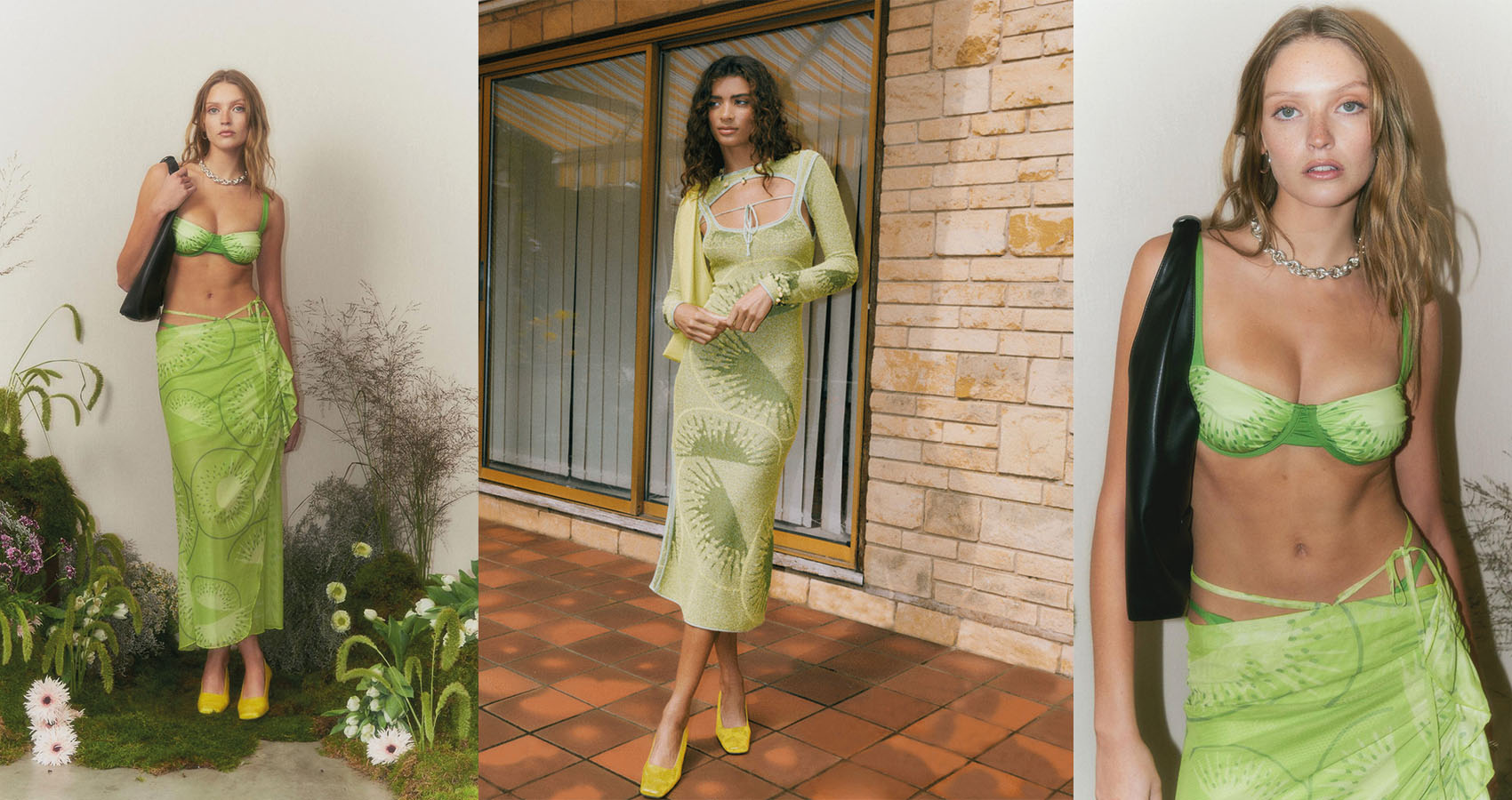 The Kiwi Inspired Collection We Are Obsessed With
House of Sunny got us feeling zesty.
House of Sunny have recently released a 'Falling Kiwis' collection and we are eating it up. The collection was designed with the sun in mind, made up of a bikini, wrap skirt, Hockney dress, sleeves and shirt. The pieces take on a beautiful green shade and feature abstract kiwi motifs. House of Sunny are officially announcing the beginning of summer with this new collection!
The star of the 'Falling Kiwis' collection for us, is the 2pc. A new twist on the brand's classic Hockney knitted dress which pairs seamlessly with the matching printed sleeves. The silhouette of the outfit is divinely feminine while maintaining a level of modesty. The Hockney has been altered to allow for more comfort in everyday wear. The straps have been widened, along with back detailing alterations to accommodate a bra or bra-less fit. The vegan, form-fitting yarn is soft and breathable which makes the dress a reliable choice for warmer days. The sleeves pair perfectly under or over the dress, acting as a piece of extra coverage or providing added warmth for when the sun goes down.
A fruity little number for this Summer is a shout. "Alexa, play 'Kiwi' by Harry Styles".
Up Next, The Evolution of Eyewear Fashion: From Necessity to Style Statement