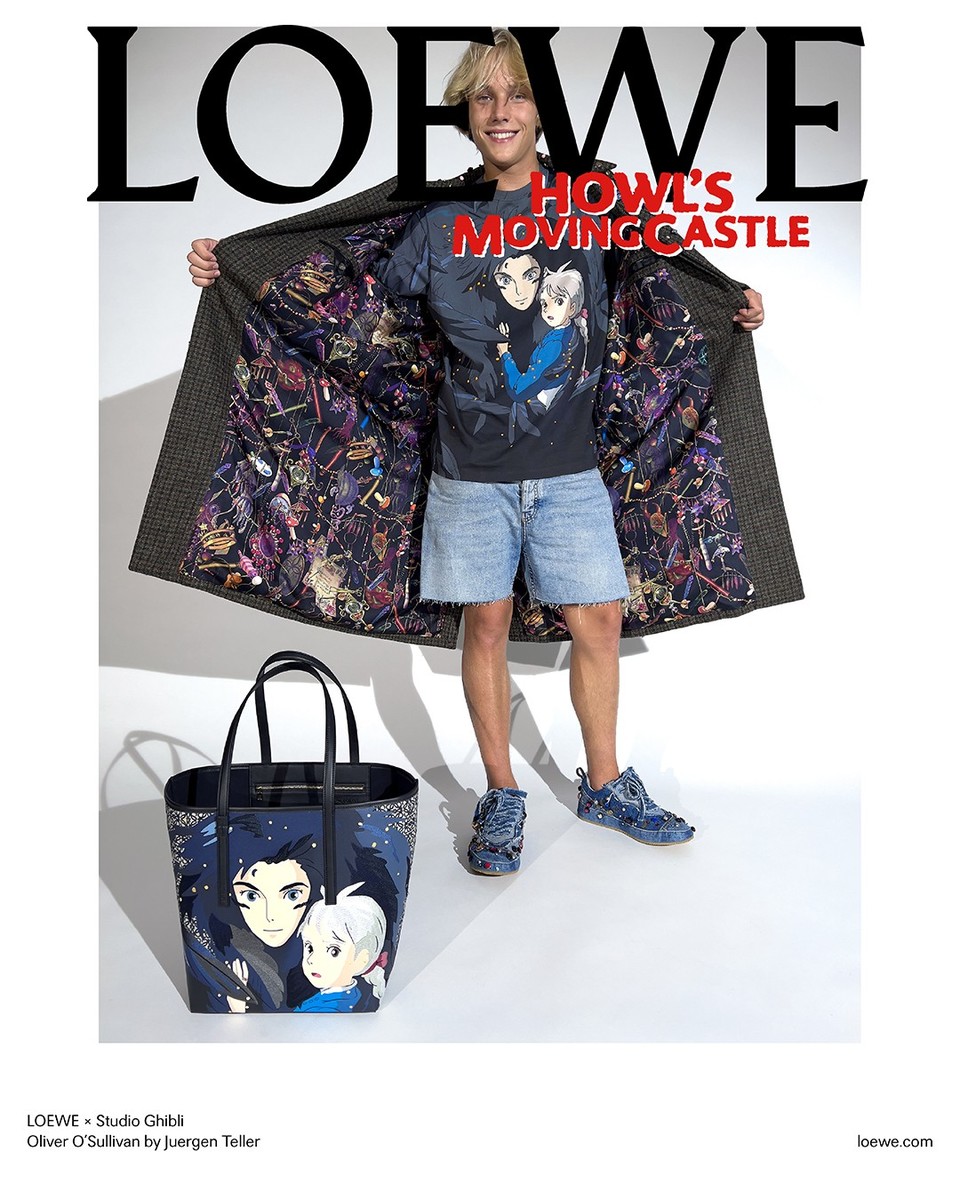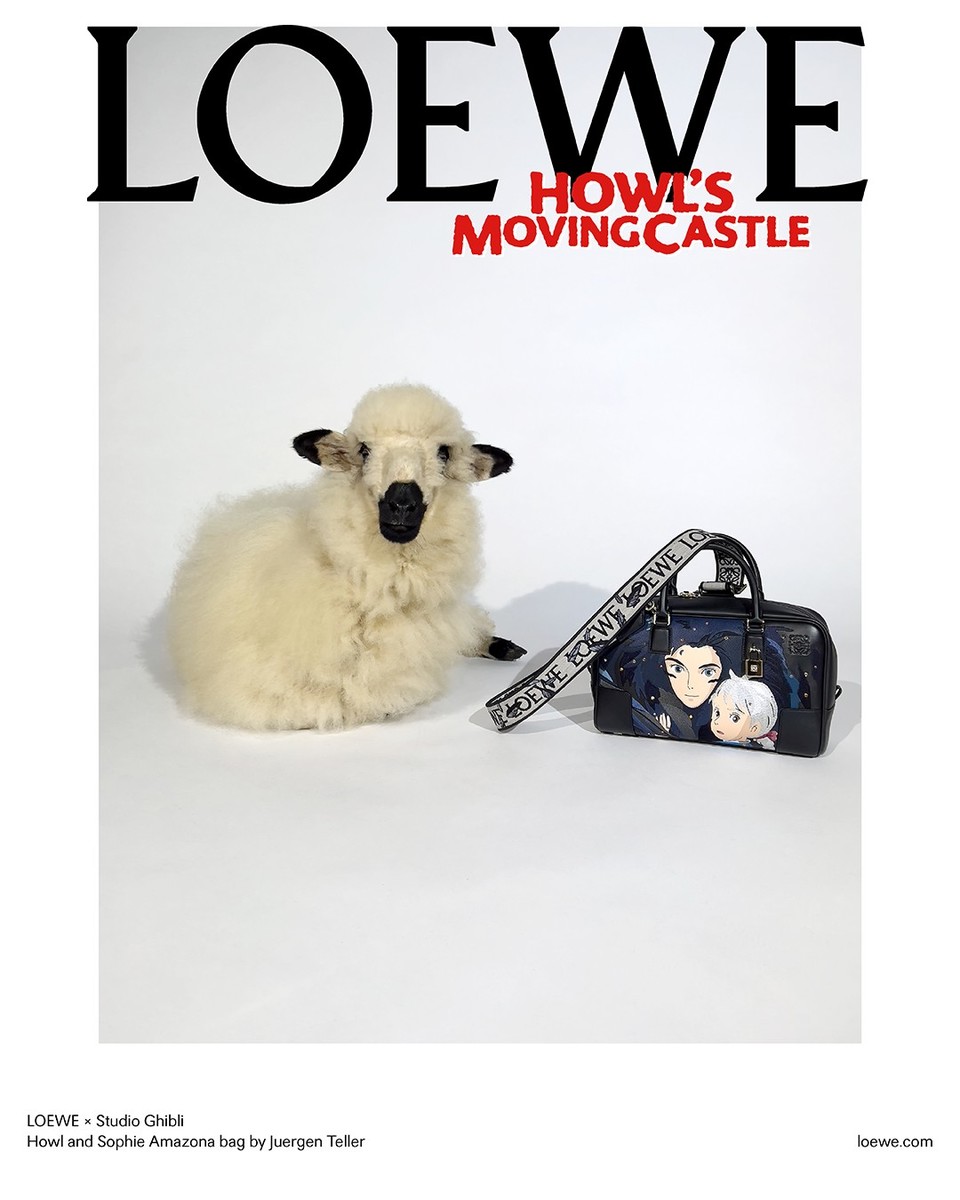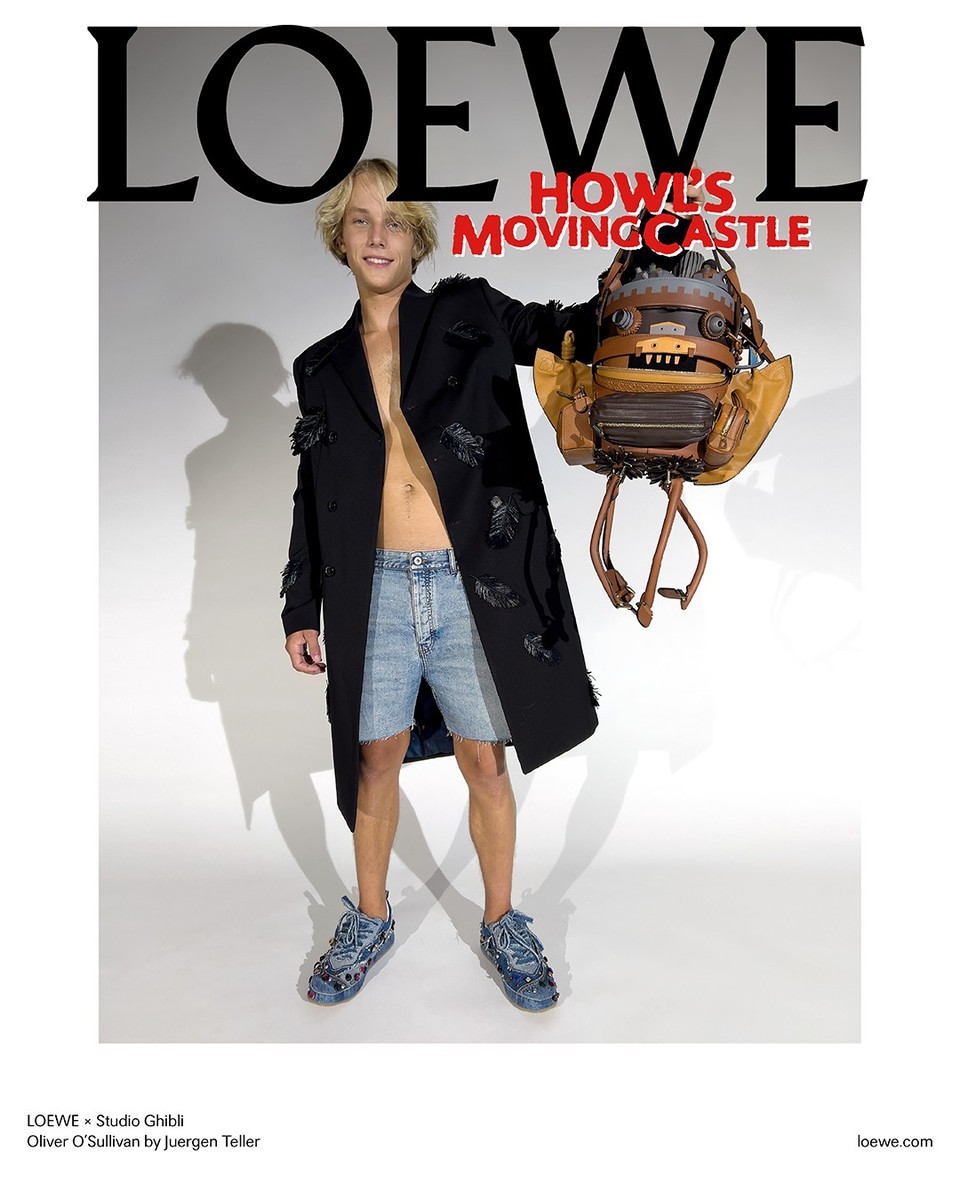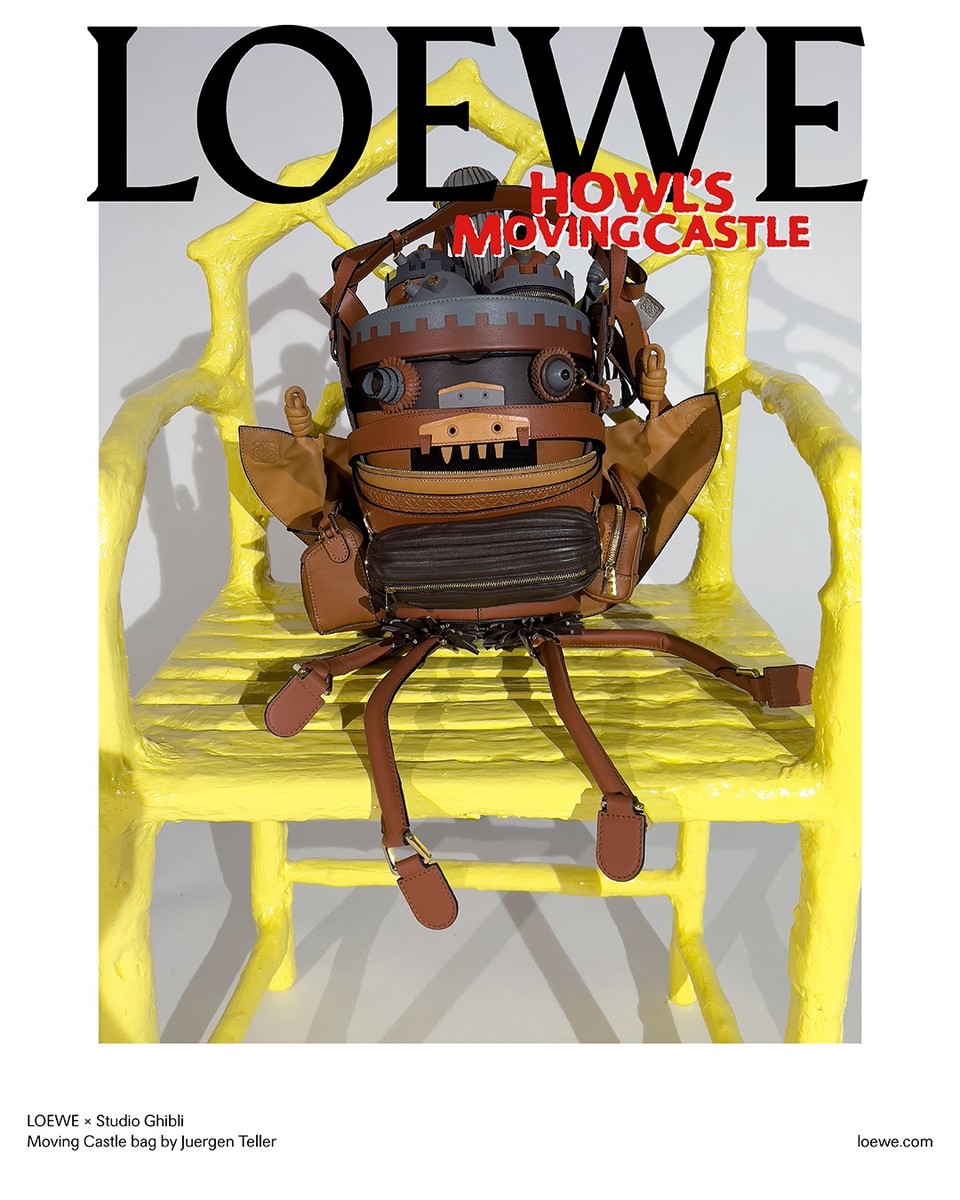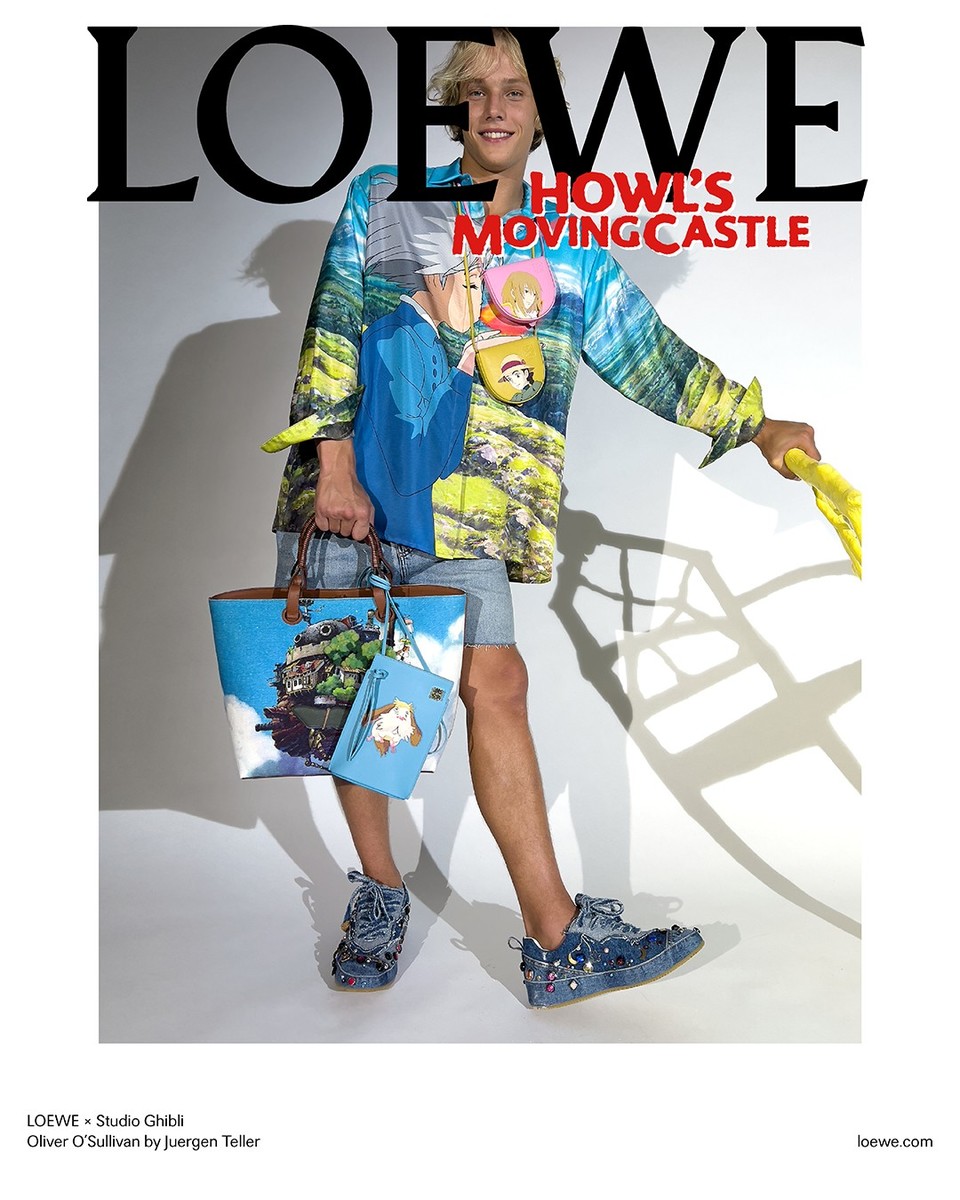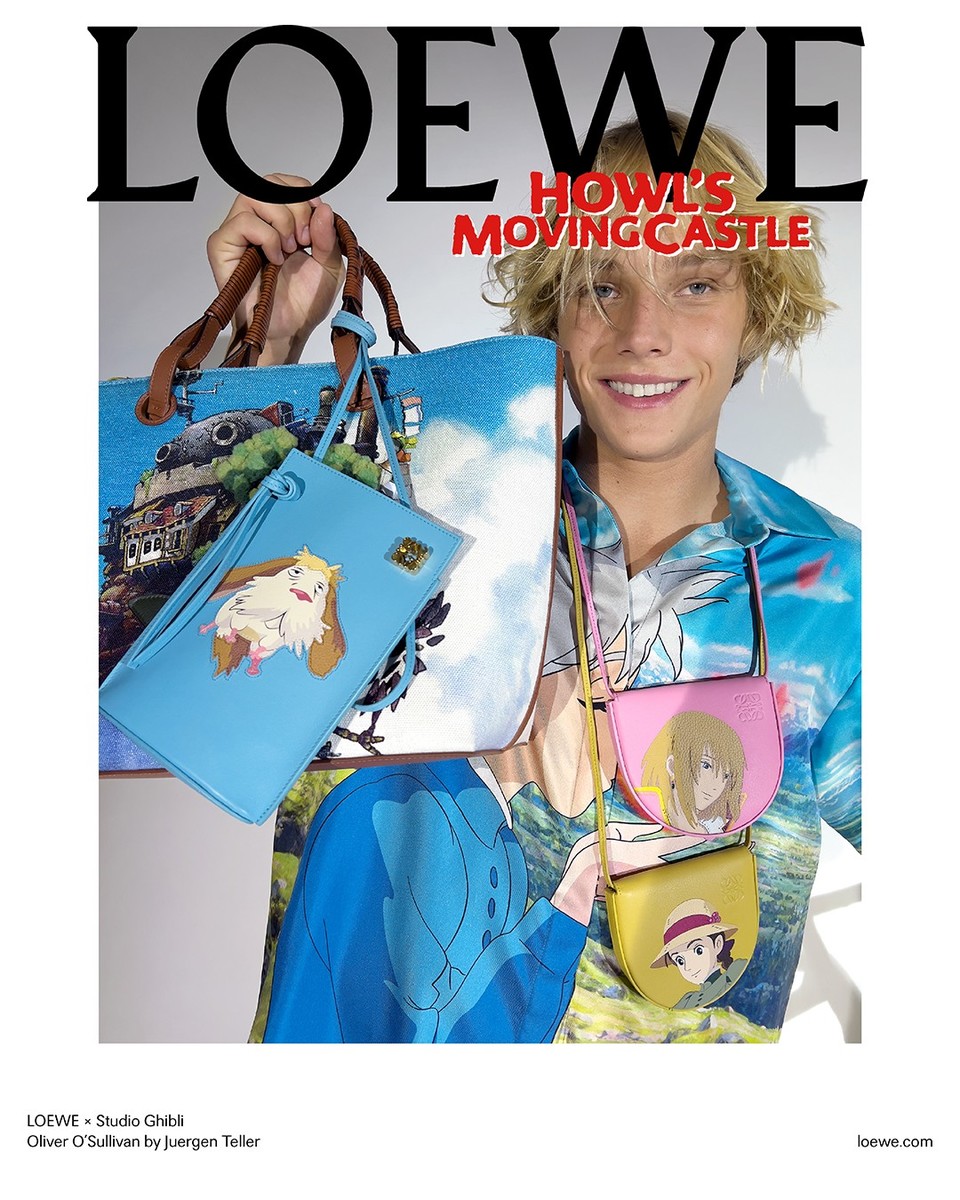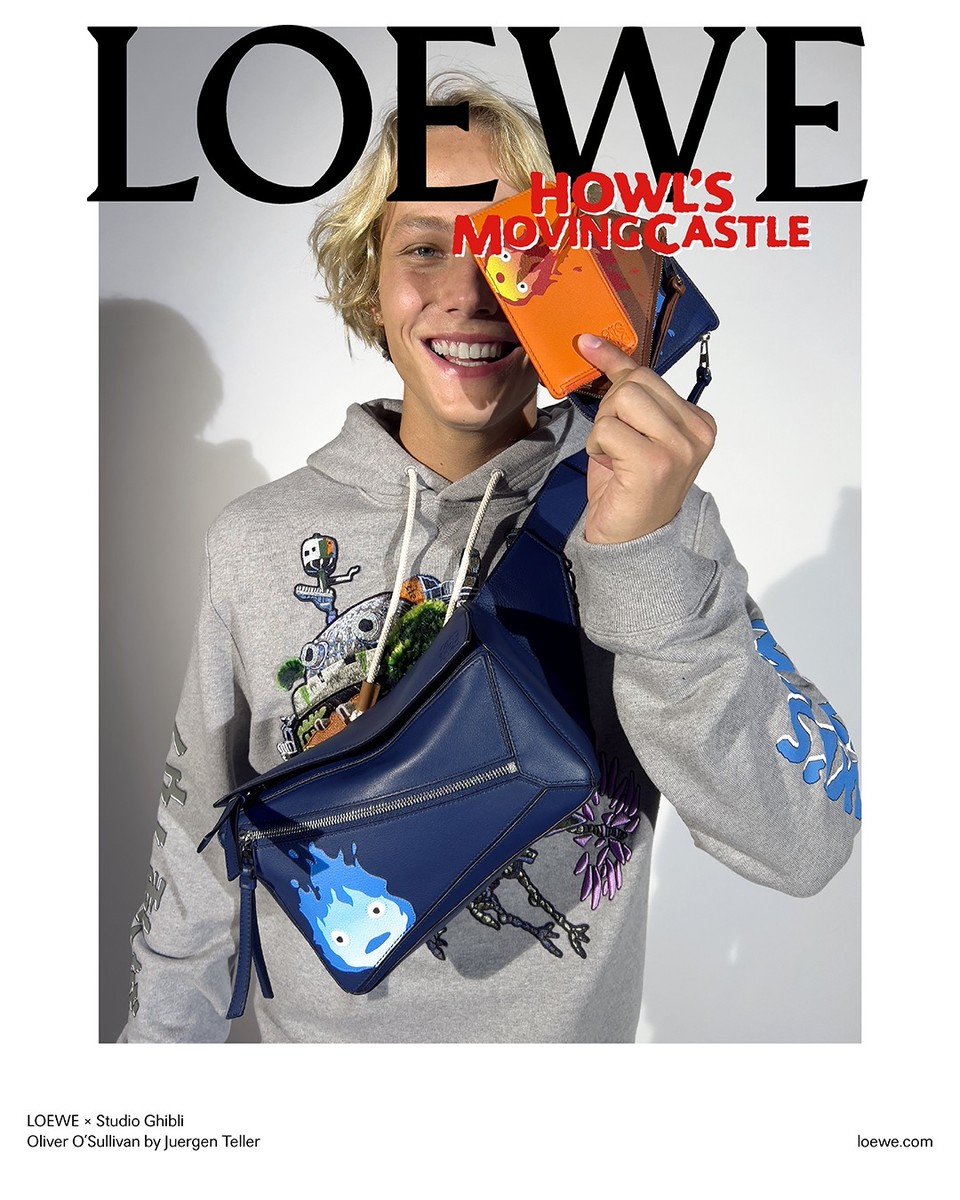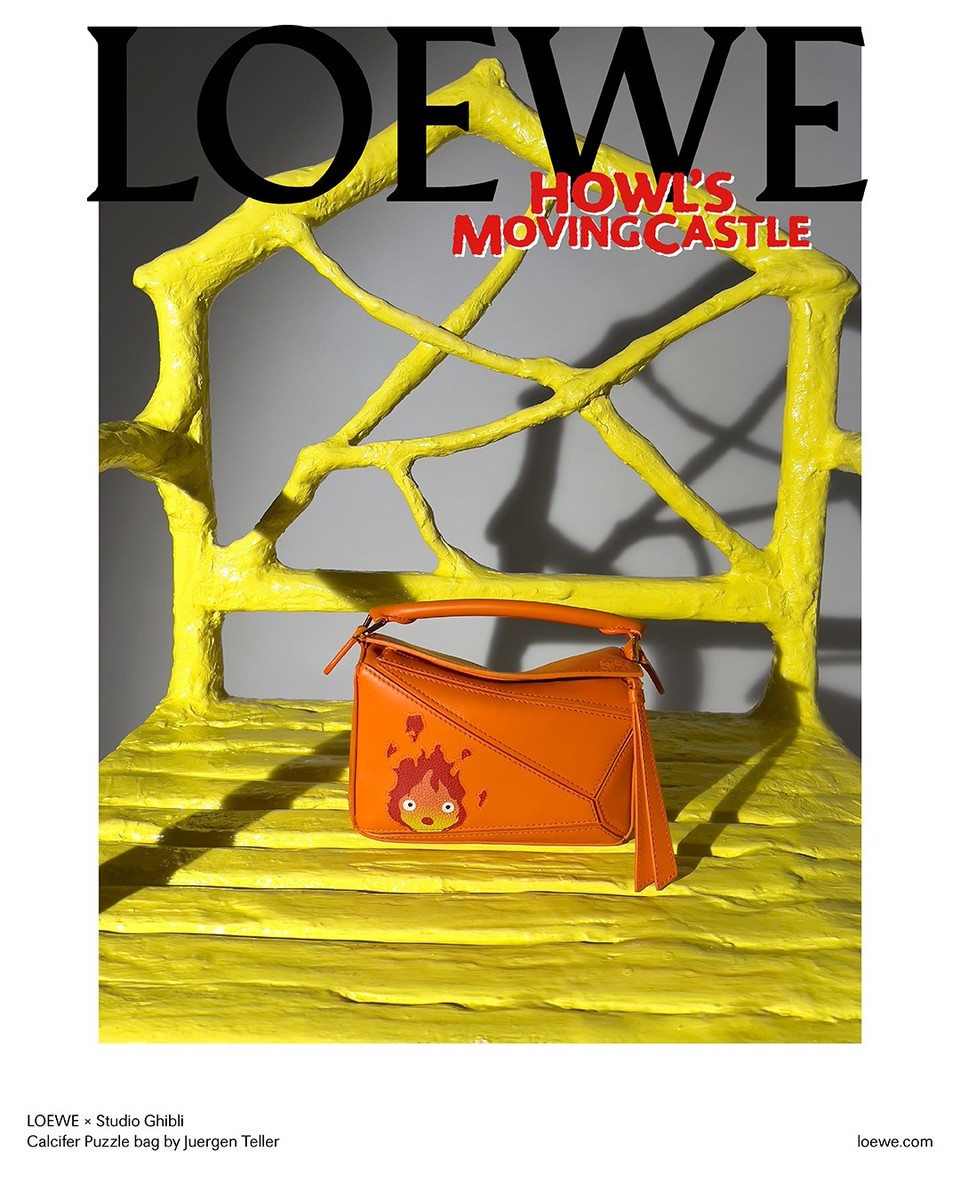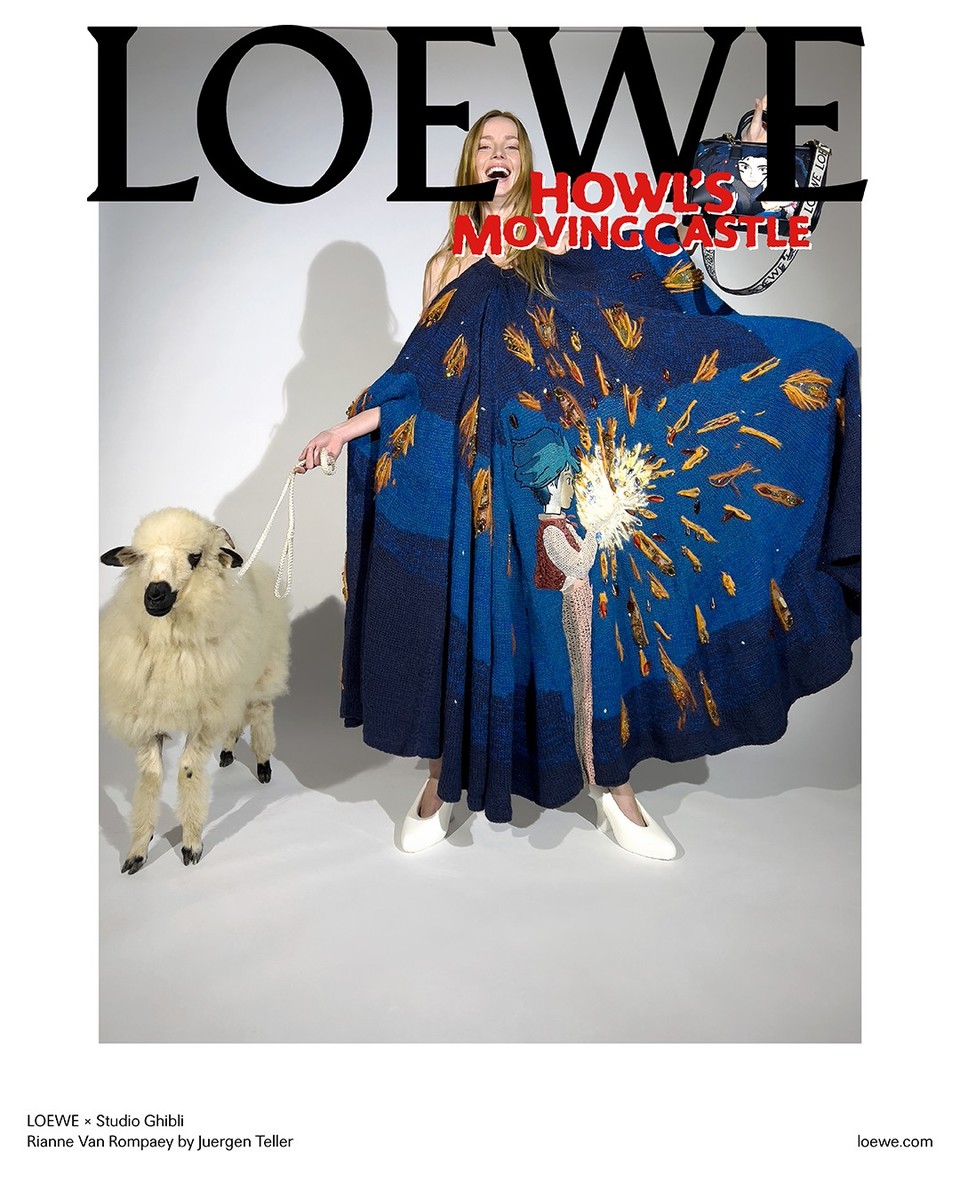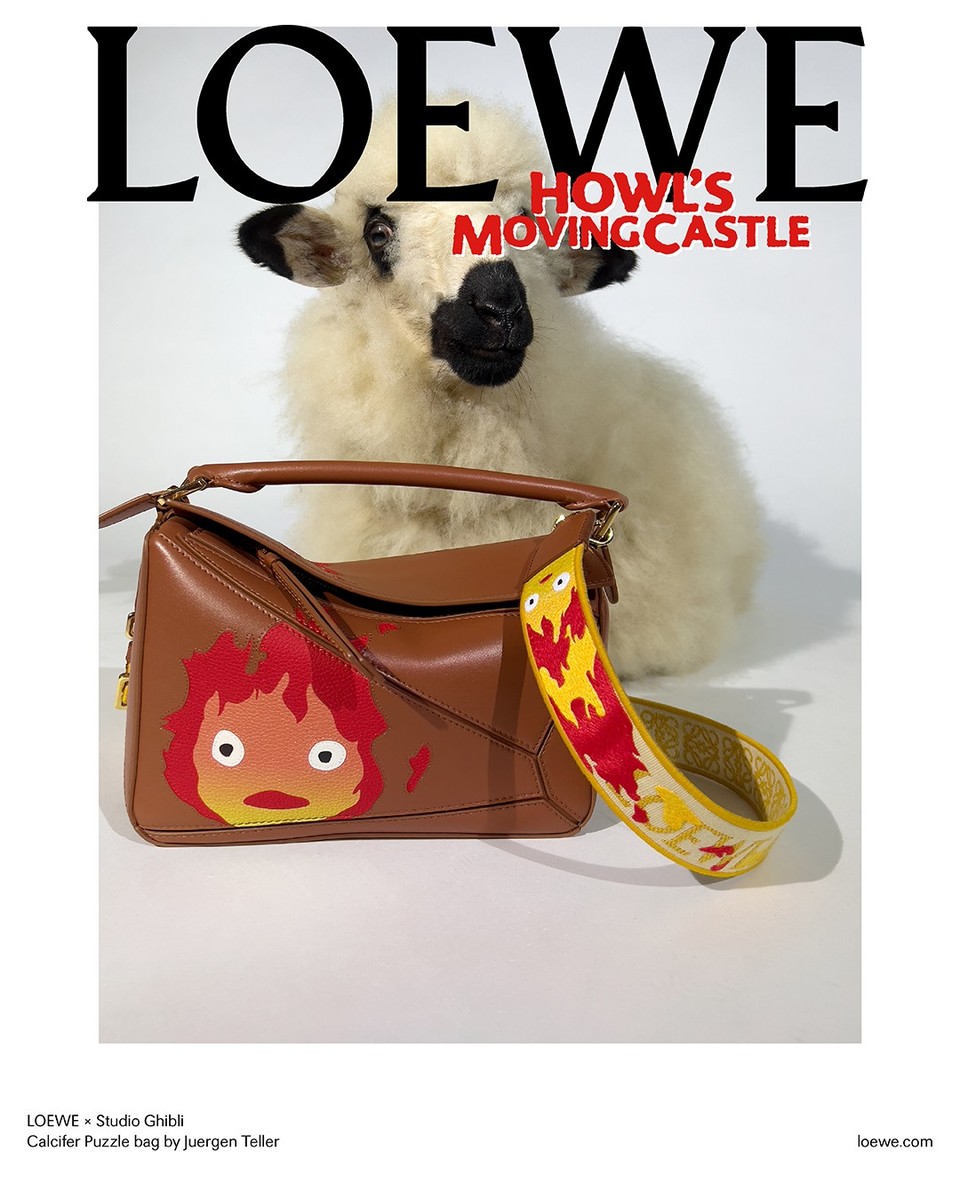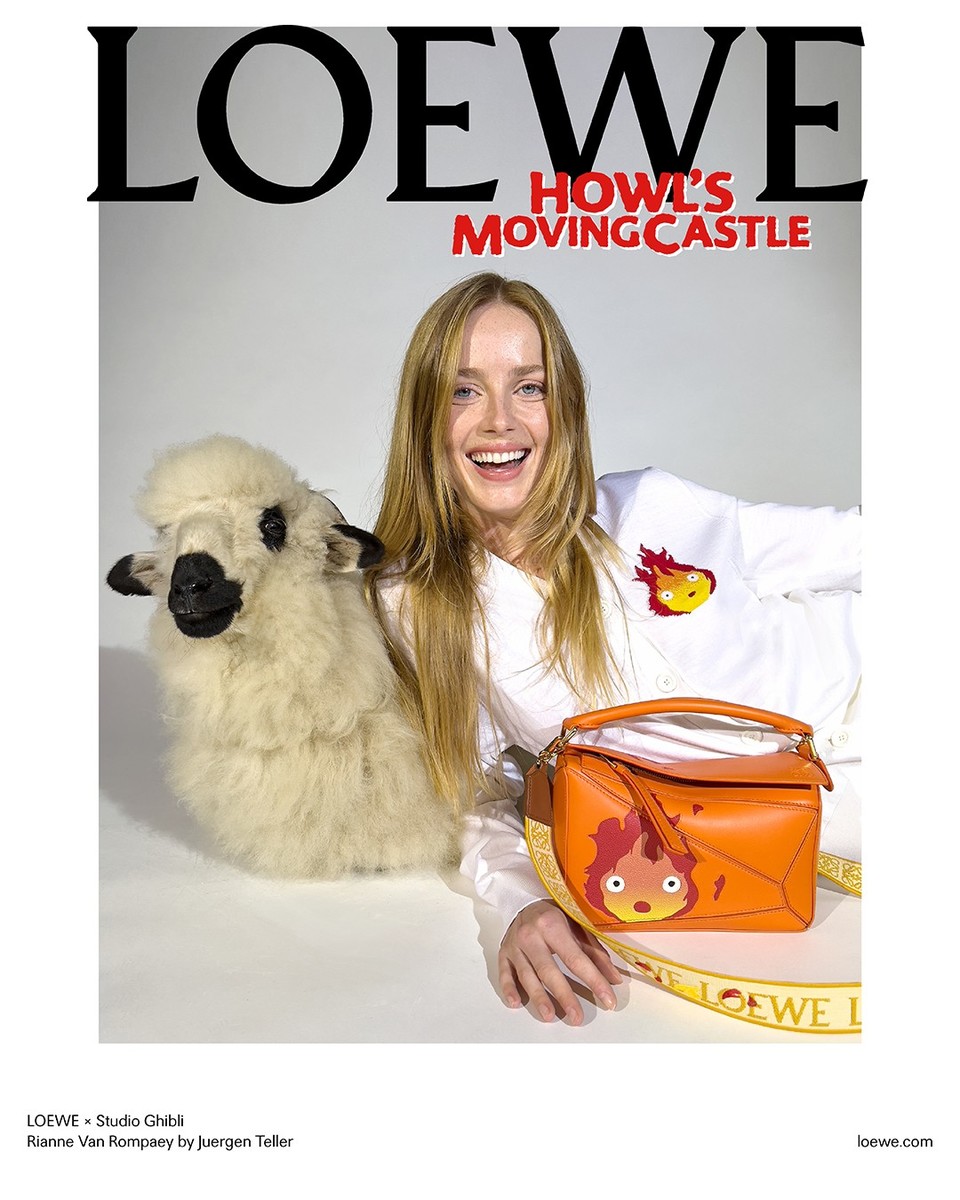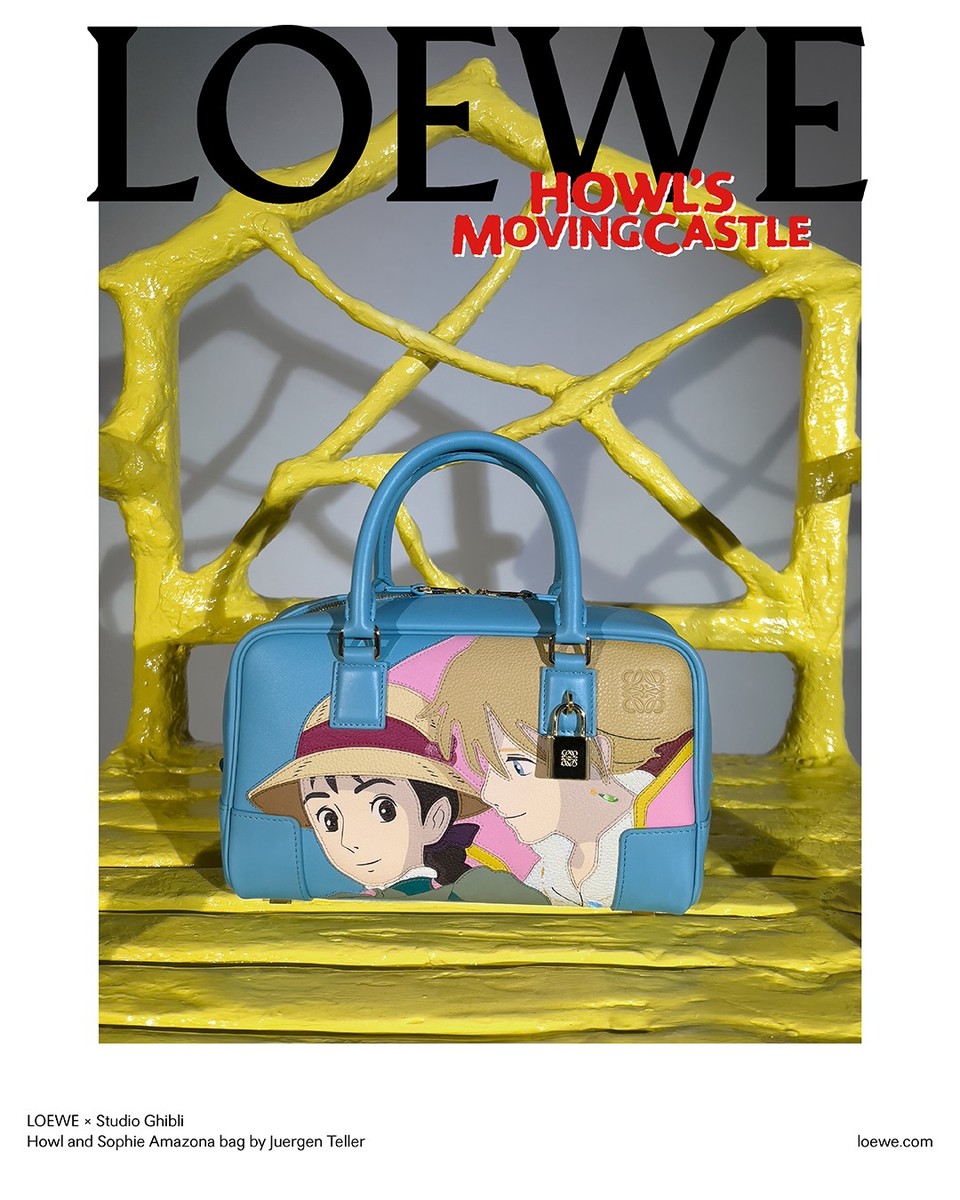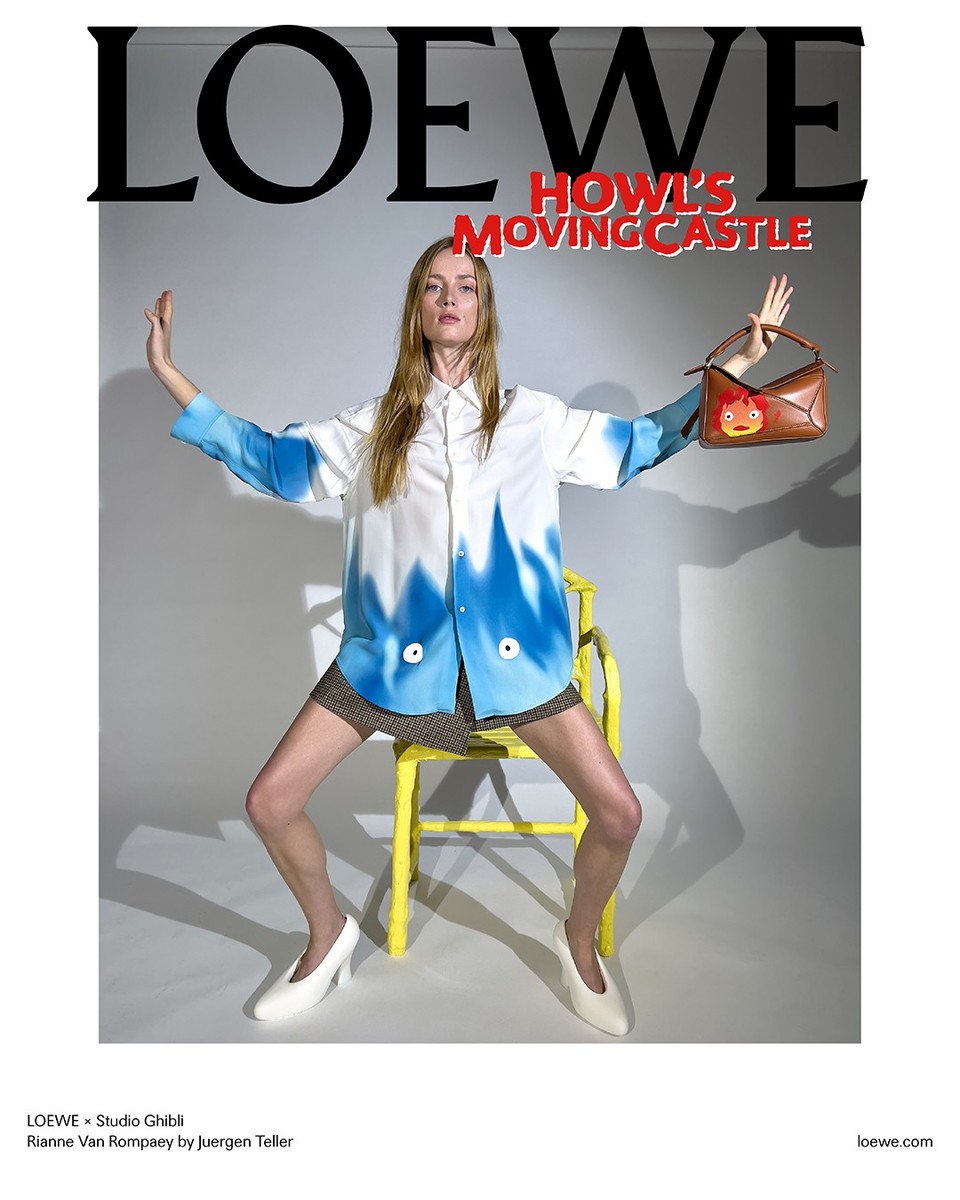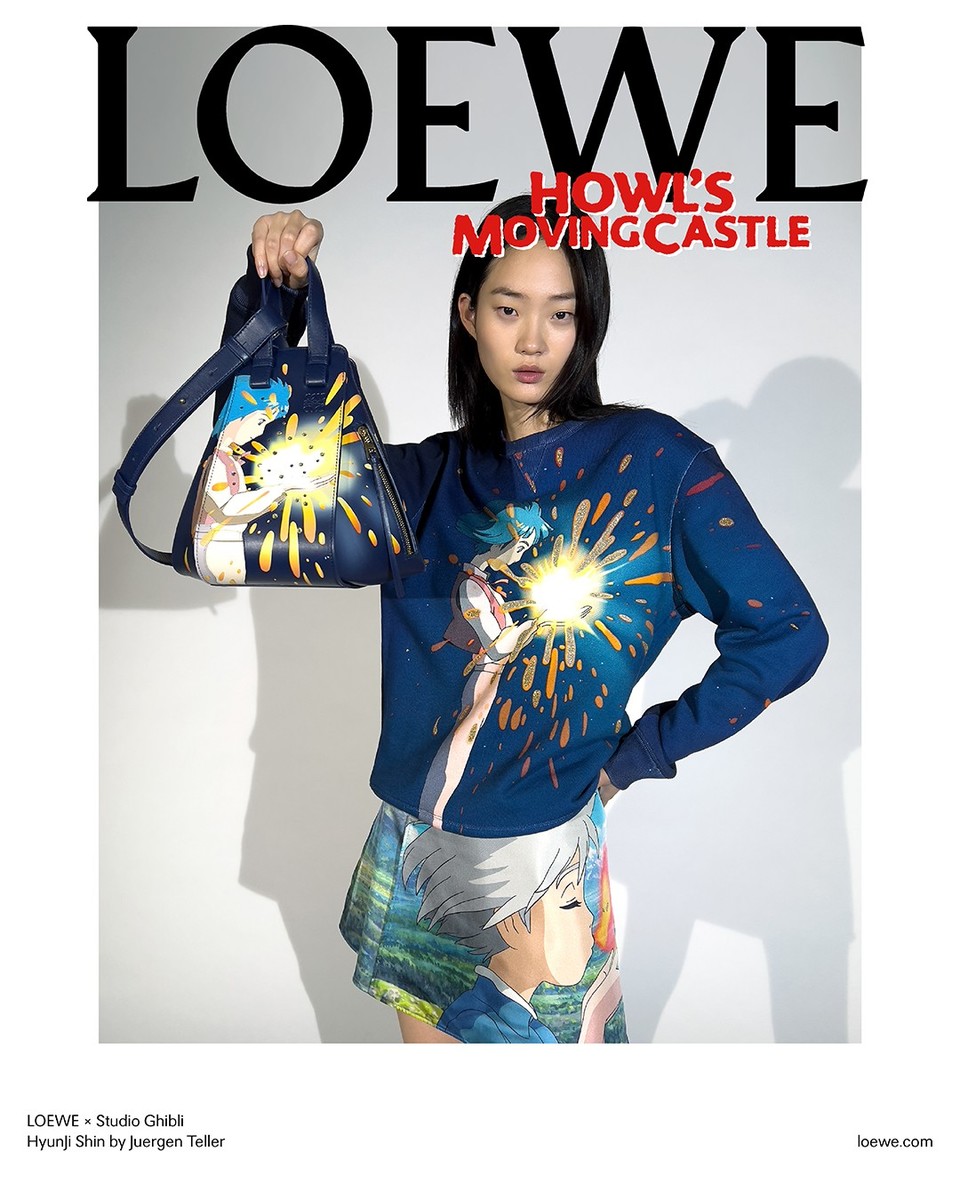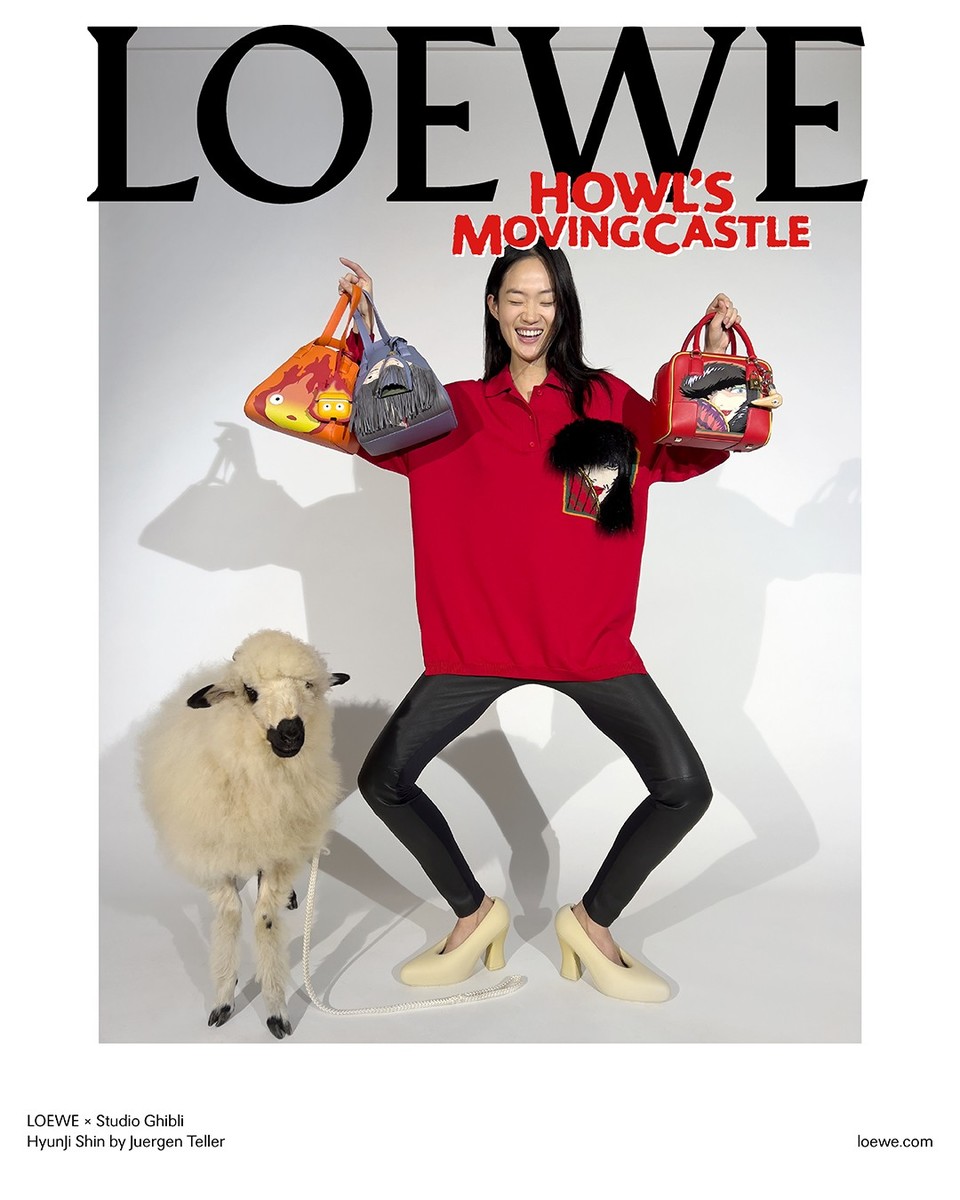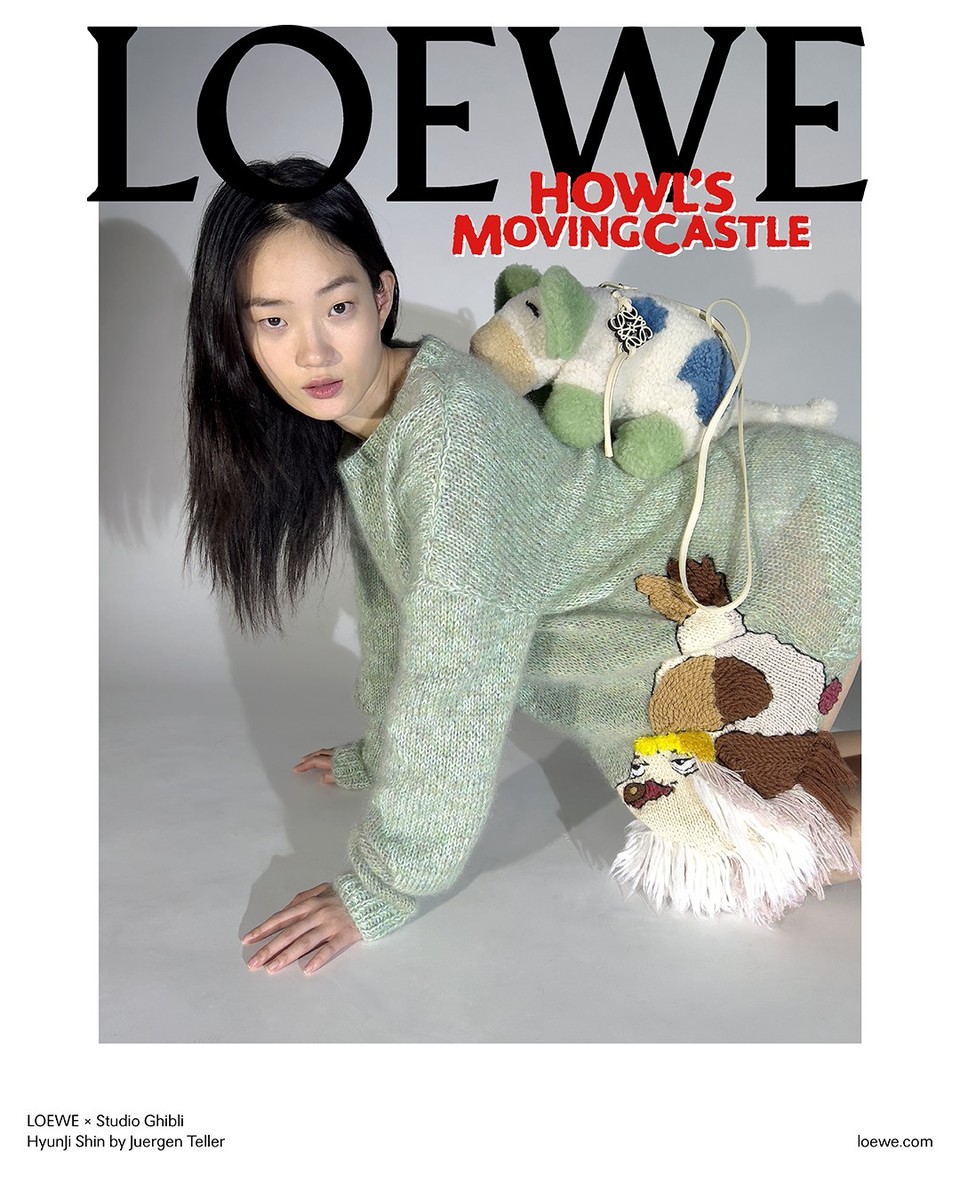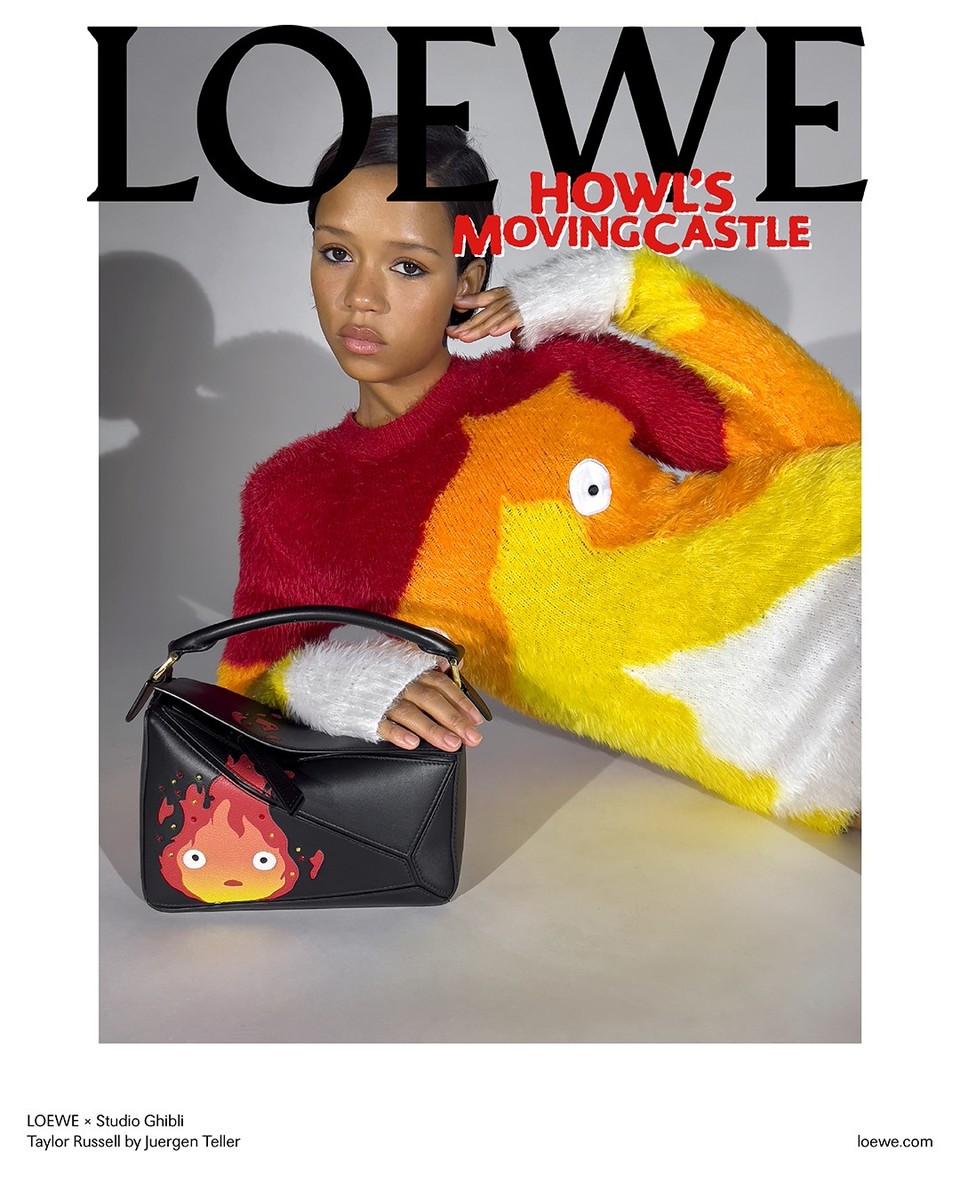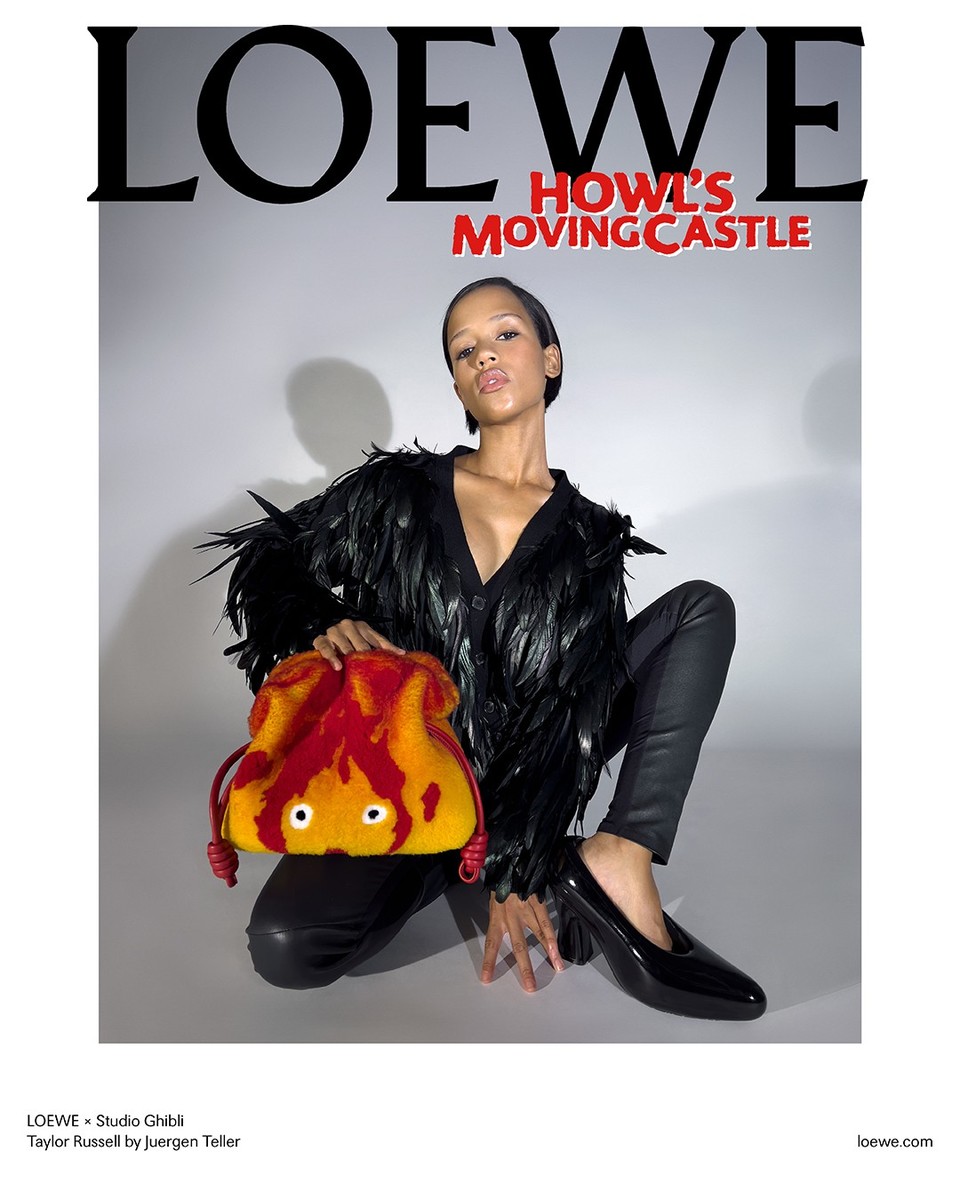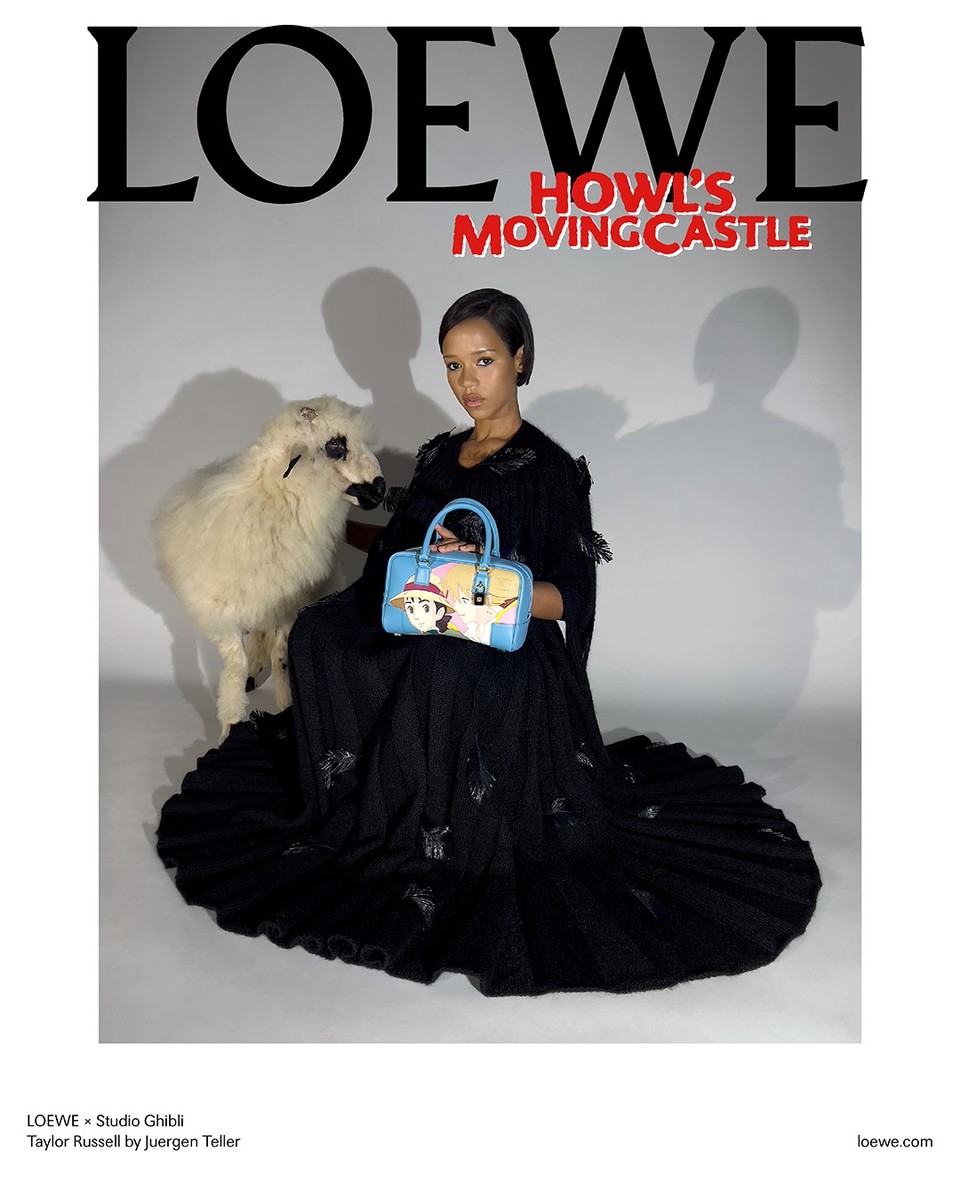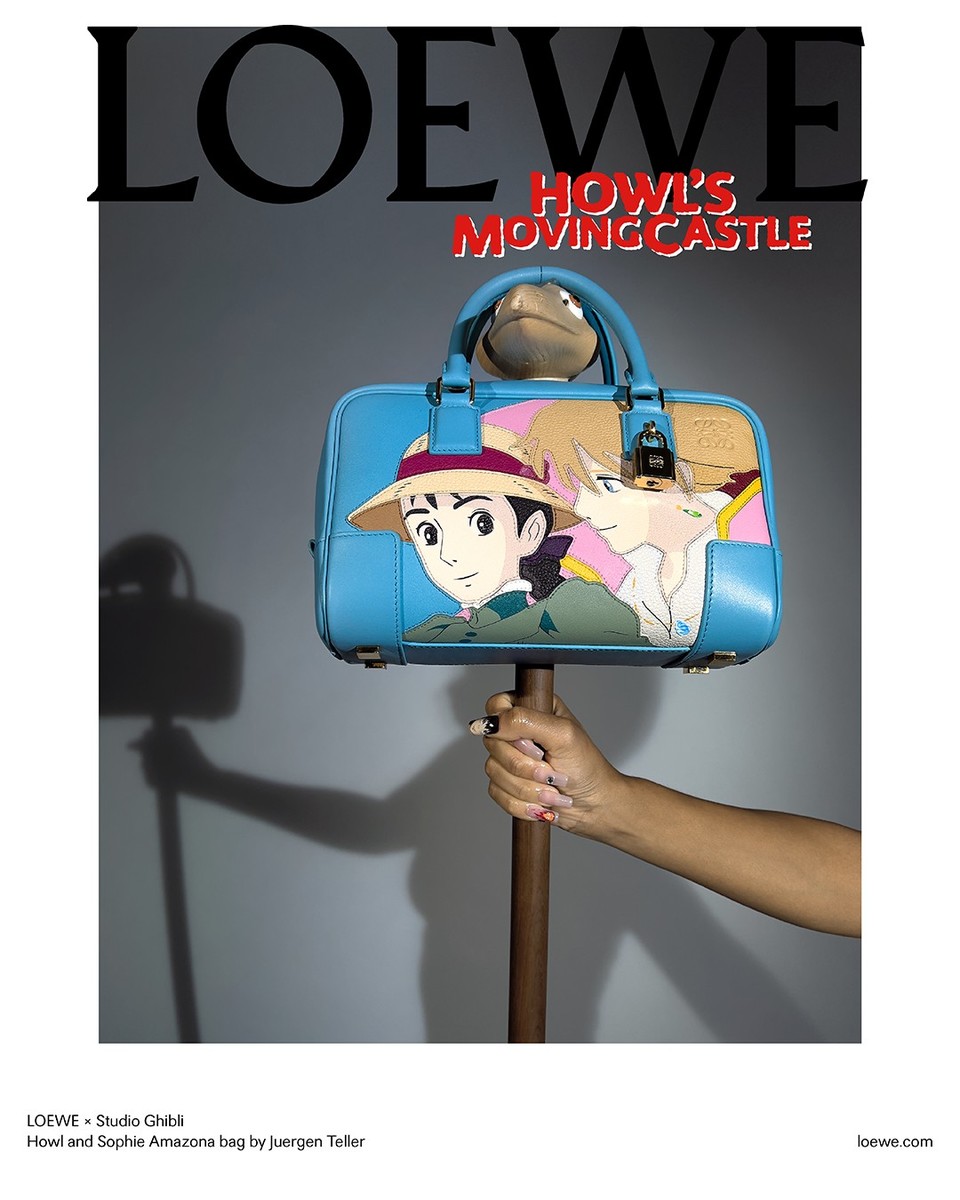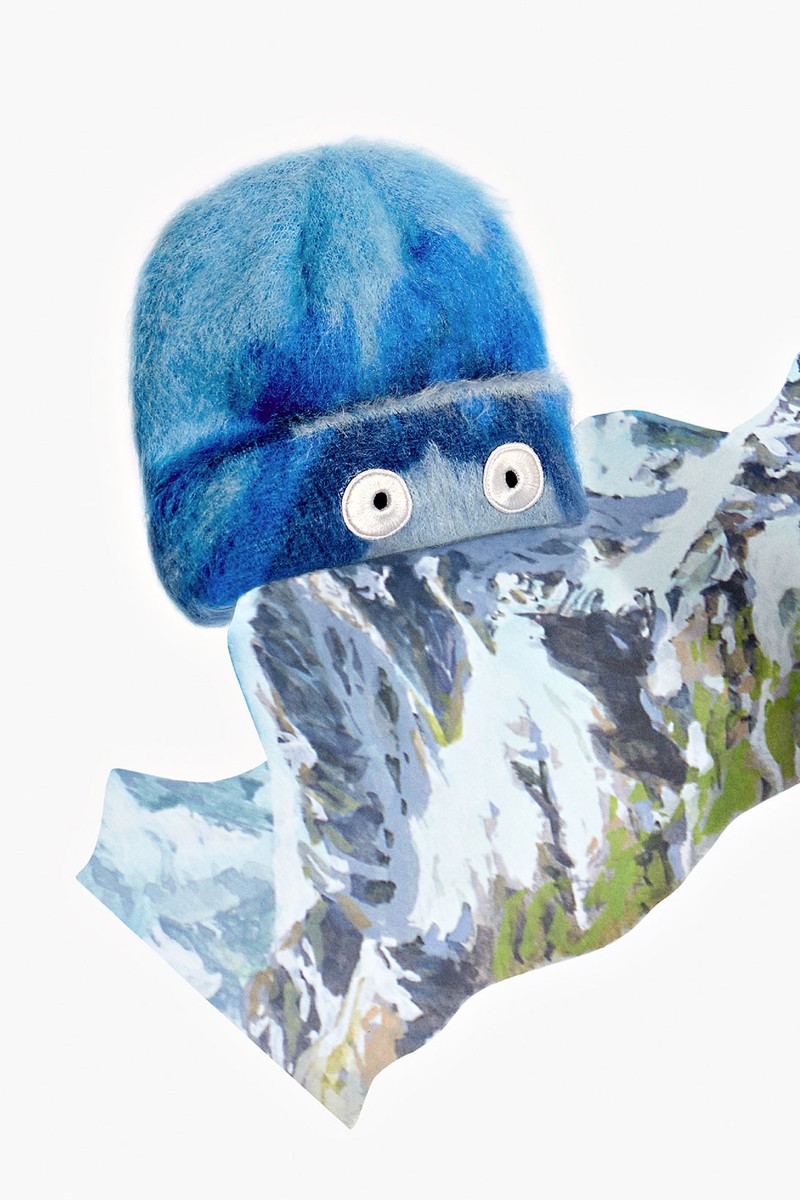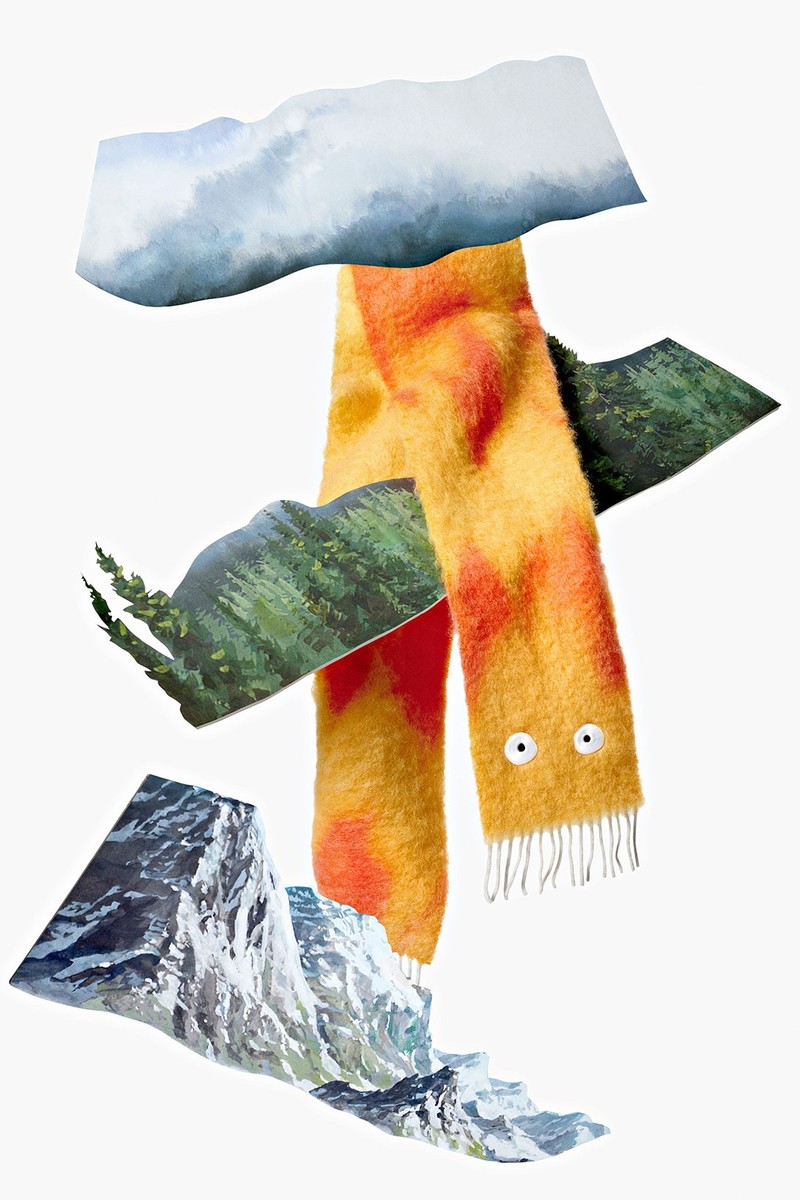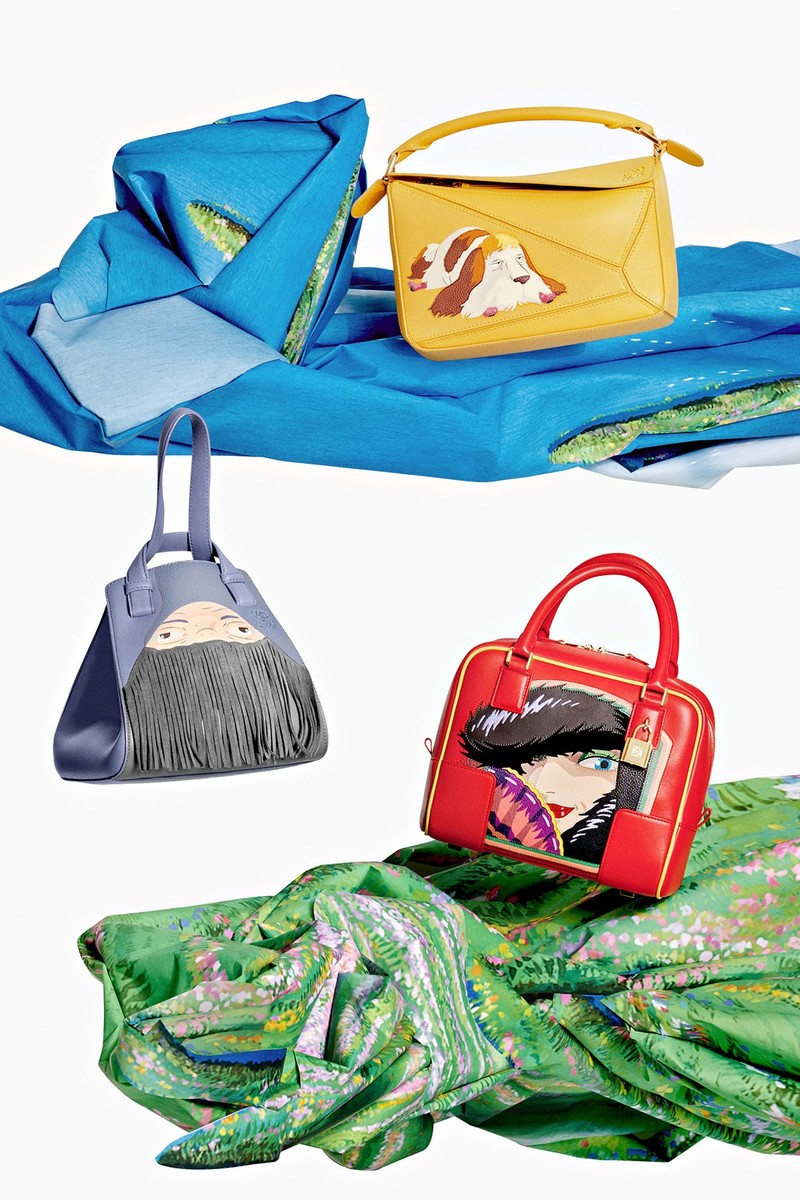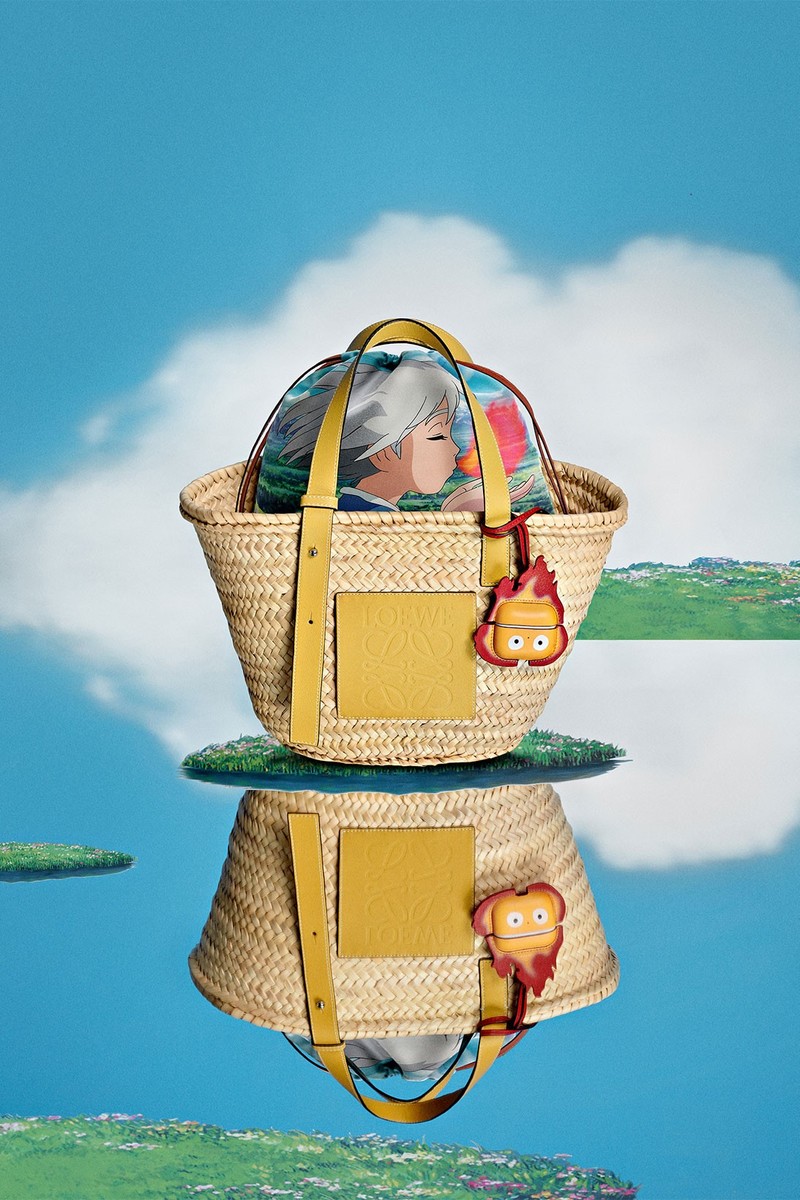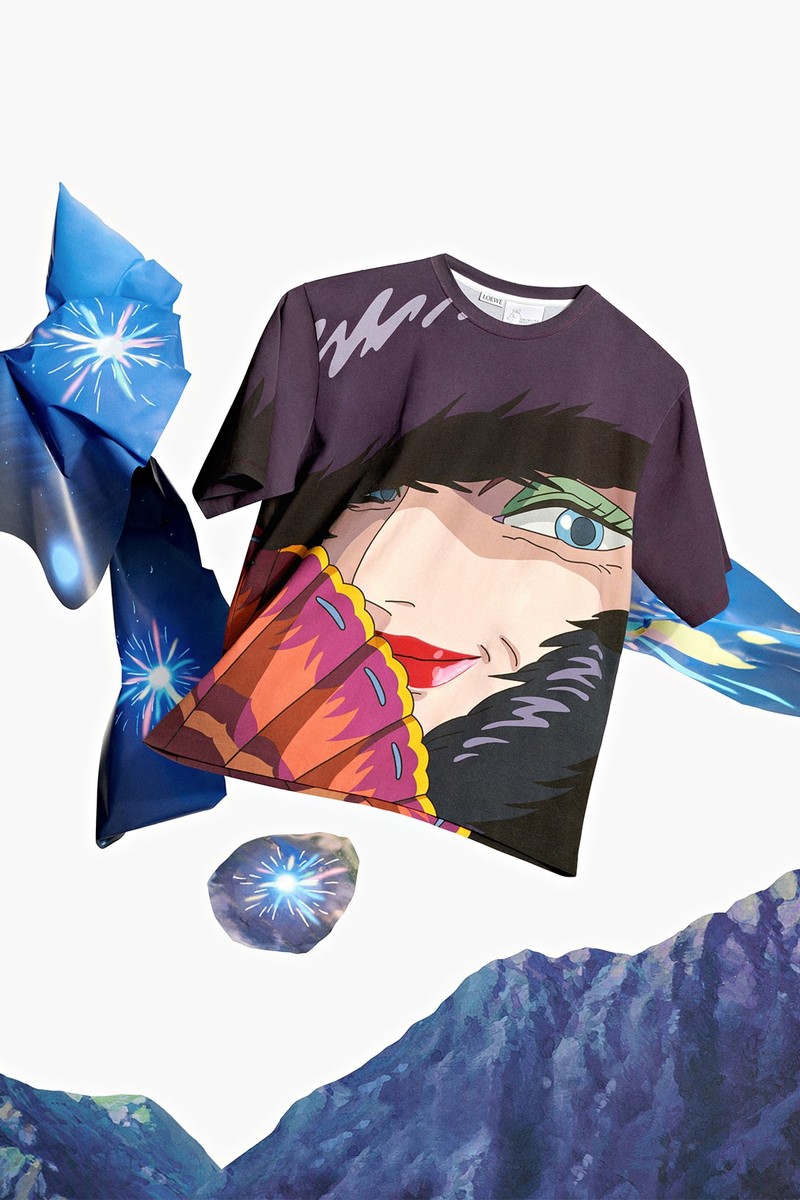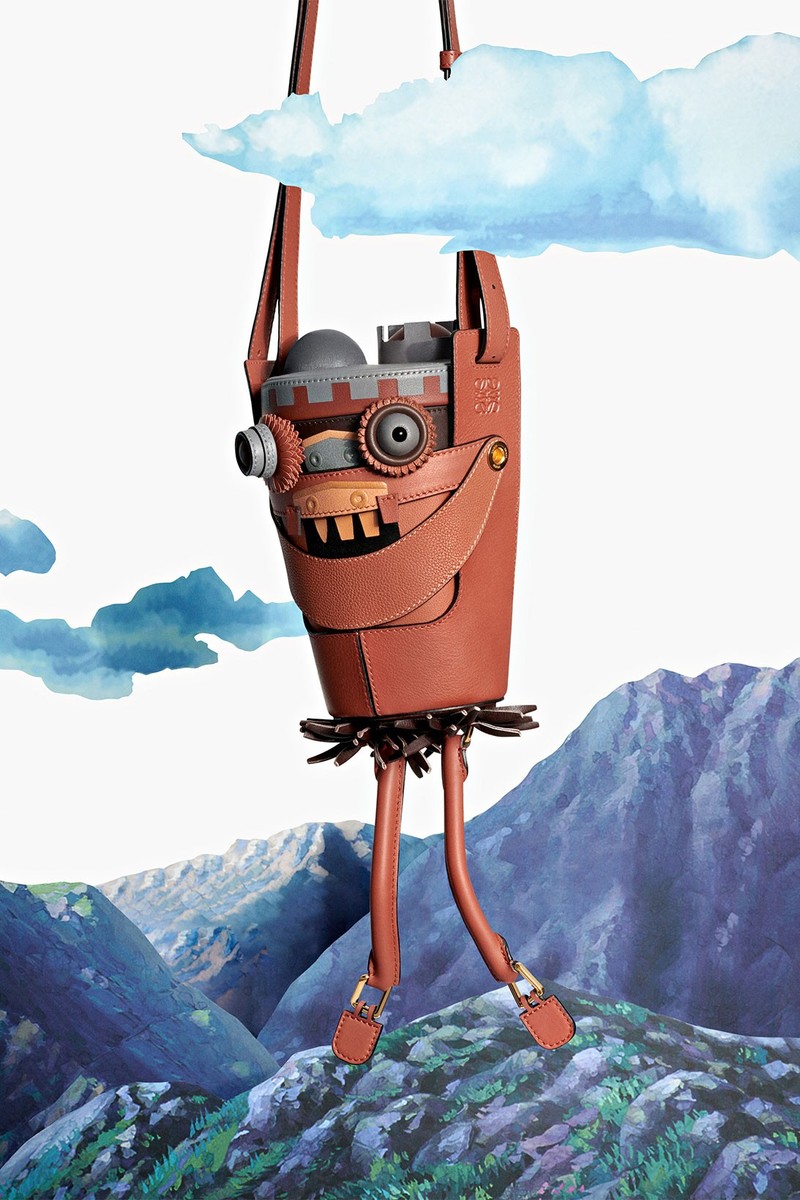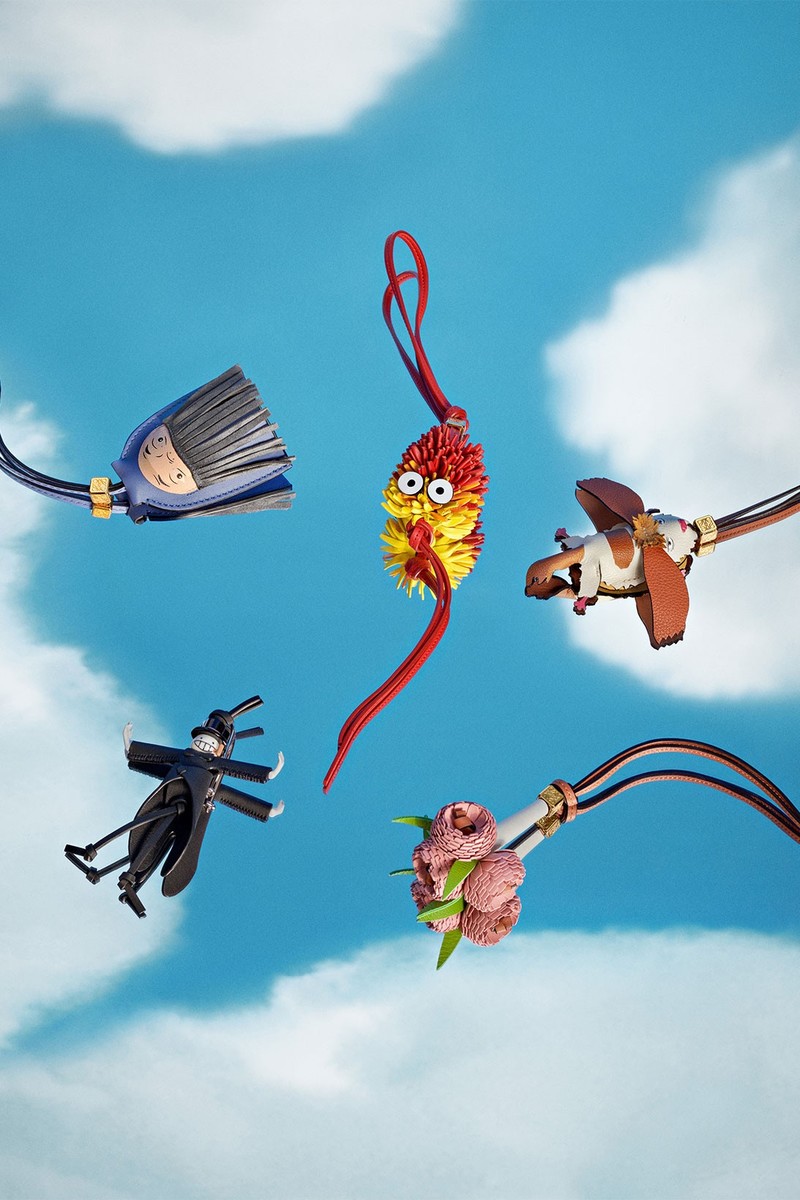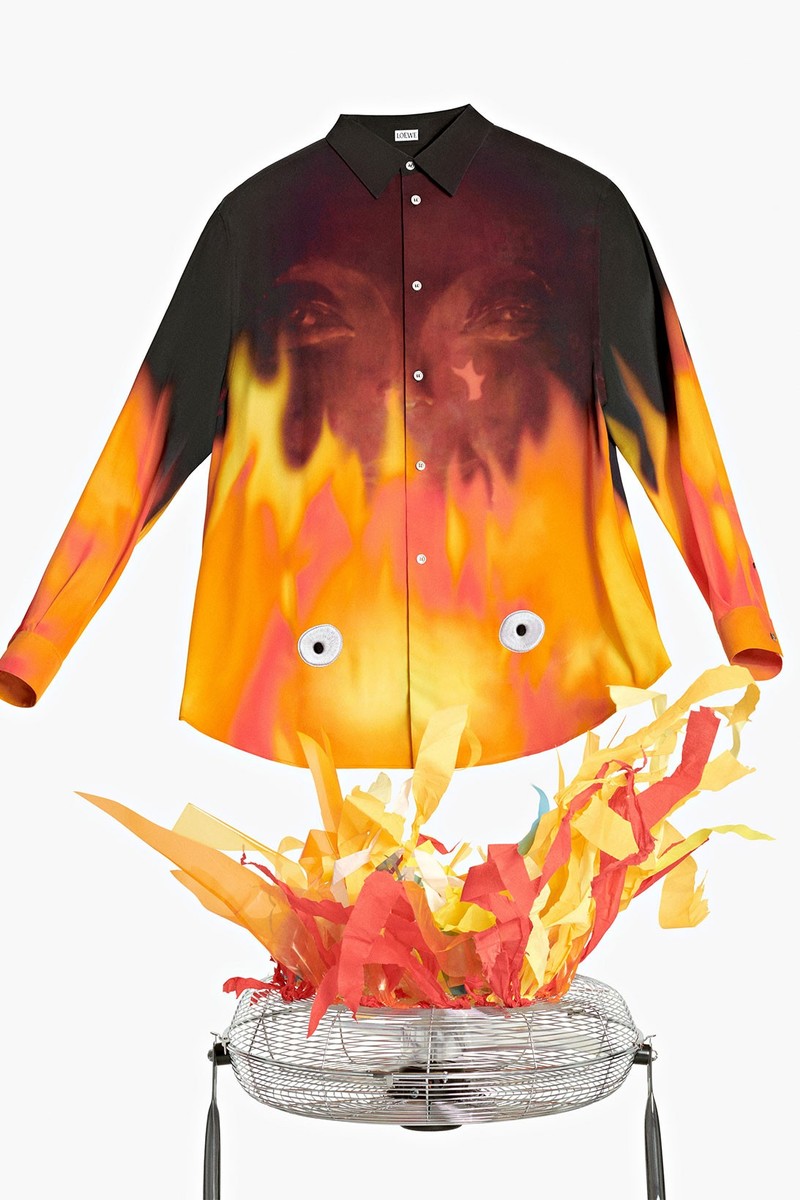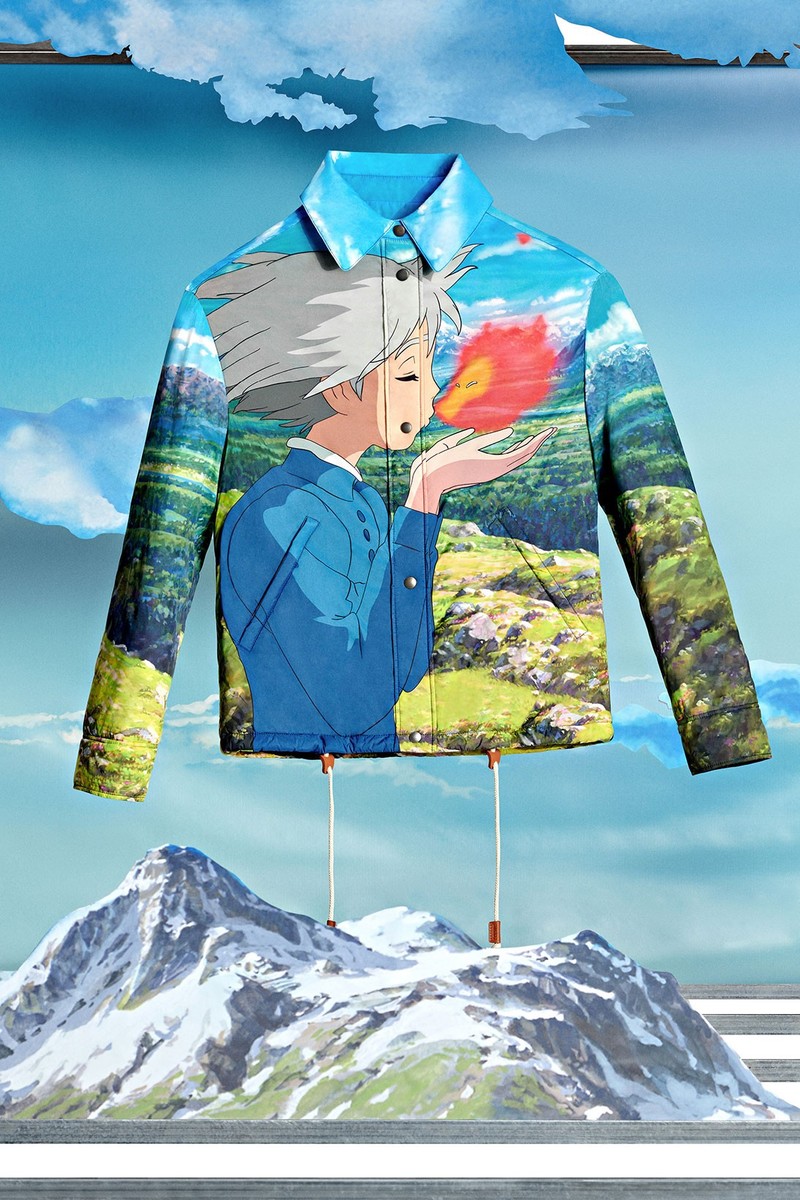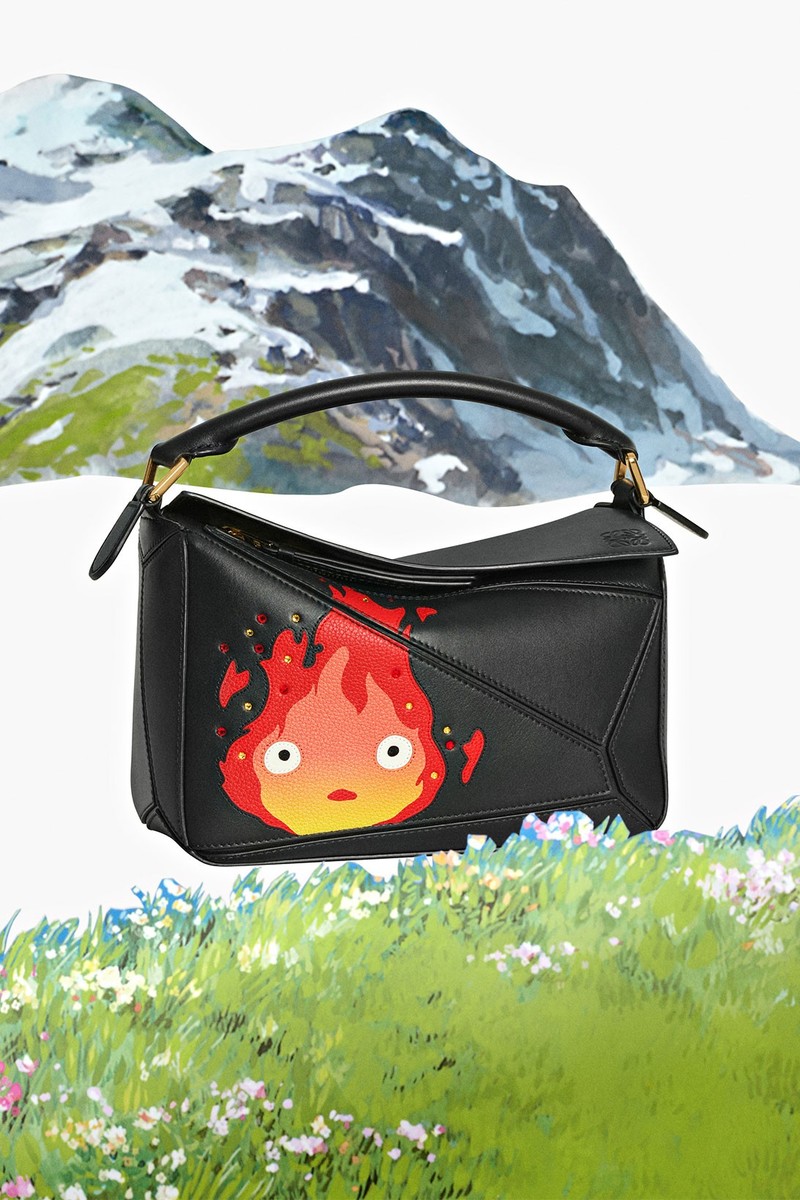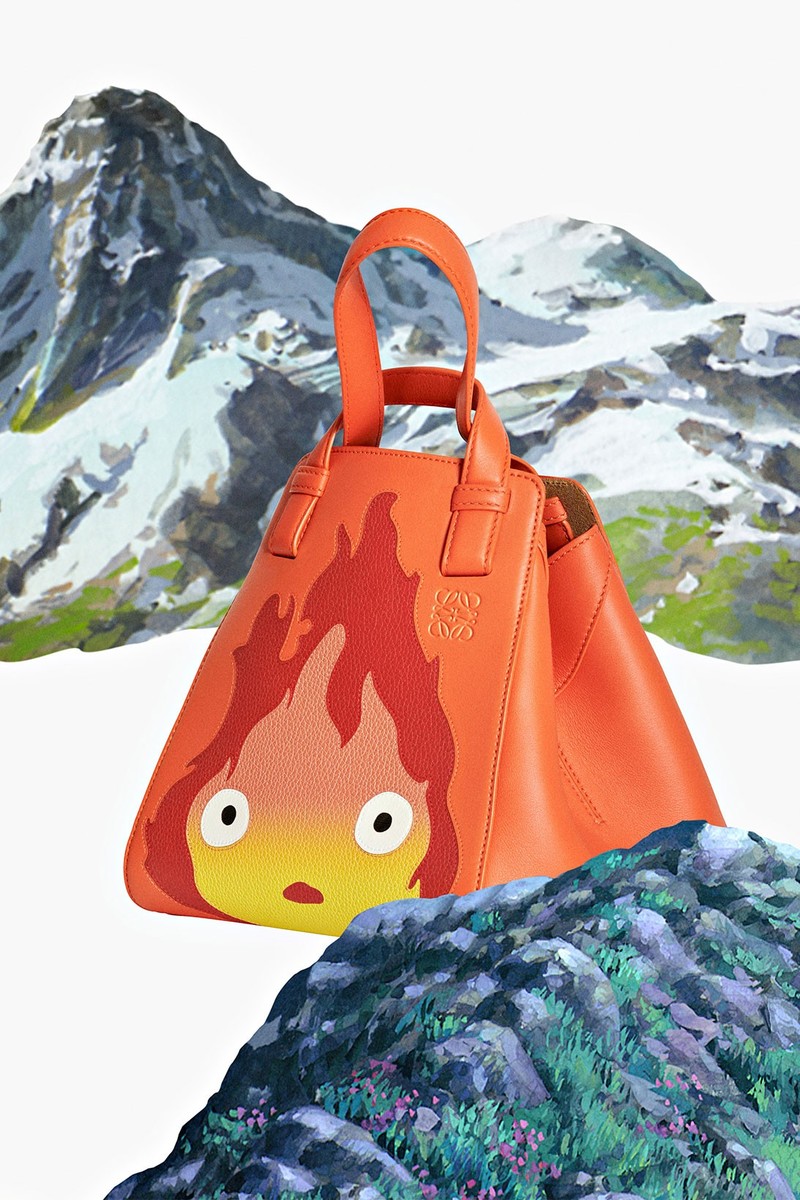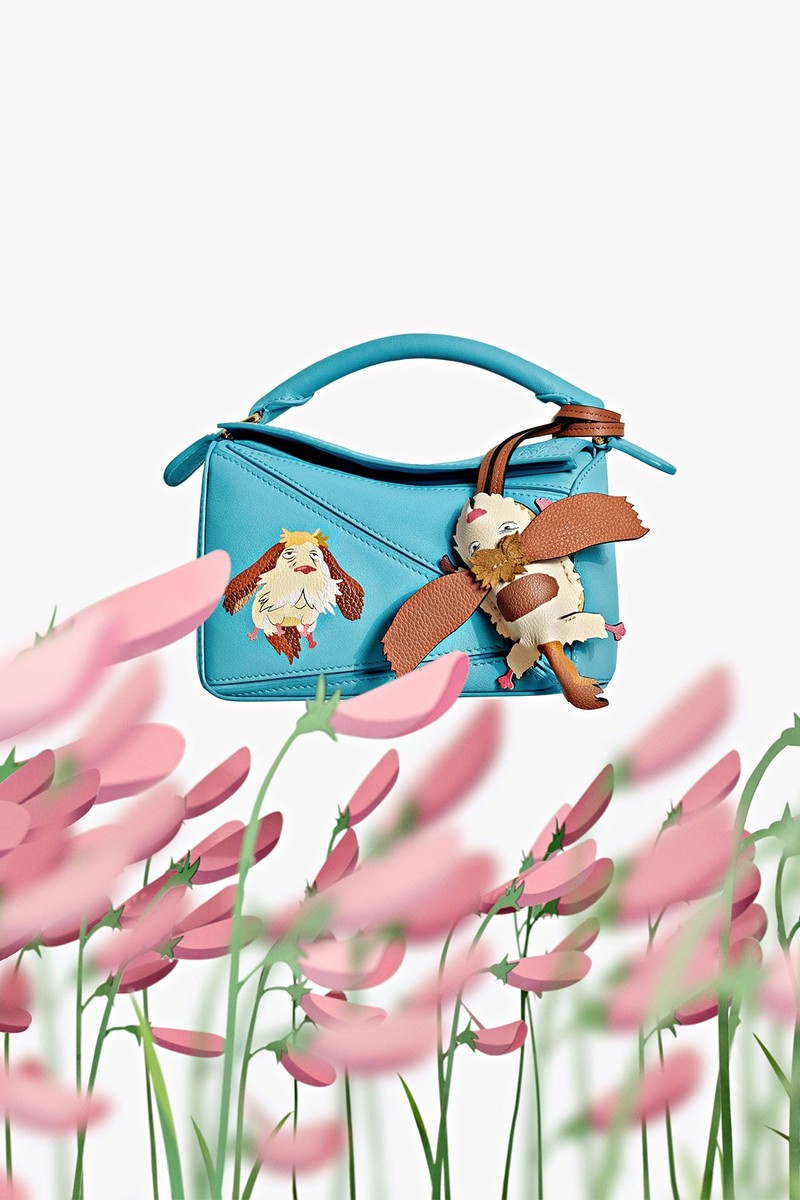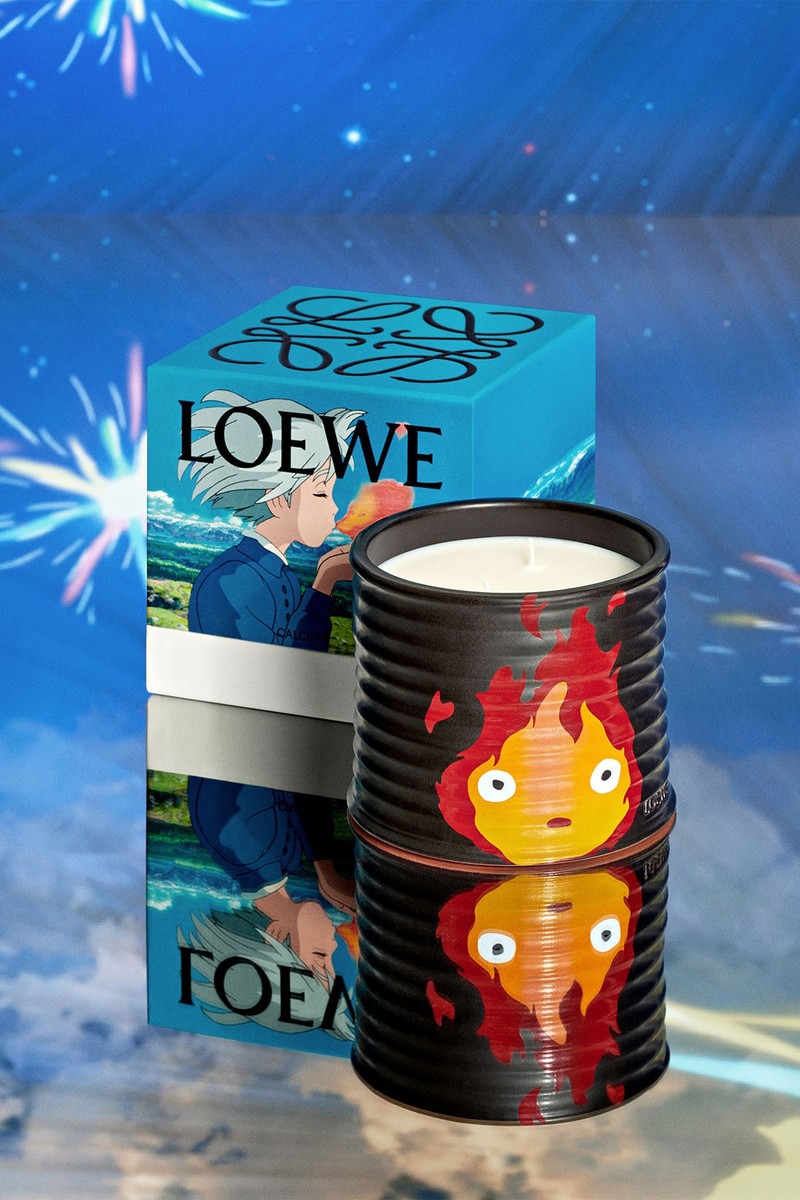 LOEWE x 'Howl's Moving Castle' Collection Brings The Fantasy Film To Life
Bittersweet: the collection marks the brand's third and final series with Studio Ghibli.
Get ready for an adventure with Loewe's latest and final collaboration with Studio Ghibli, bringing the beloved characters and whimsical scenes of 2004's 'Howl's Moving Castle' to life in vividly crafted ready-to-wear, bags and accessories.
Loewe creative director Jonathan Anderson previously worked with the acclaimed Japanese animation studio to produce the hugely popular capsule series 'My Neighbor Totoro' in 2021 and 'Spirited Away' in 2022.
Dropping 2 February, the collection draws inspiration from Hayao Miyazaki's film to create innovative items and boldly transform the brand's signature pieces. Playful artworks appear on Loewe's iconic bags, such as the Puzzle, Flamenco, Hammock, Amazona, Luna, and Bracelet pouch, whilst familiar characters make appearances in the designs, including Howl, Sophie, Markl, Heen the dog, Turnip Head, Calcifer and the Witch of the Waste.
A standout of the collection is Loewe's imaginative recreation of the renowned castle in bag form, built out of remnants and scraps from their bag production.
Shot by Juergen Teller, the fun and youthful campaign features brand ambassador and fashion It-girl Taylor Russell serving in a bright Calcifer knitted jumper and artwork bag.
Fancy a fantastical escape? Head to London's Selfridges Corner Shop, where there is set to be a month-long installation of the collaboration held from 1 February.
Get moving: the soon-to-be sold-out collection is available in stores and online from 2 February.