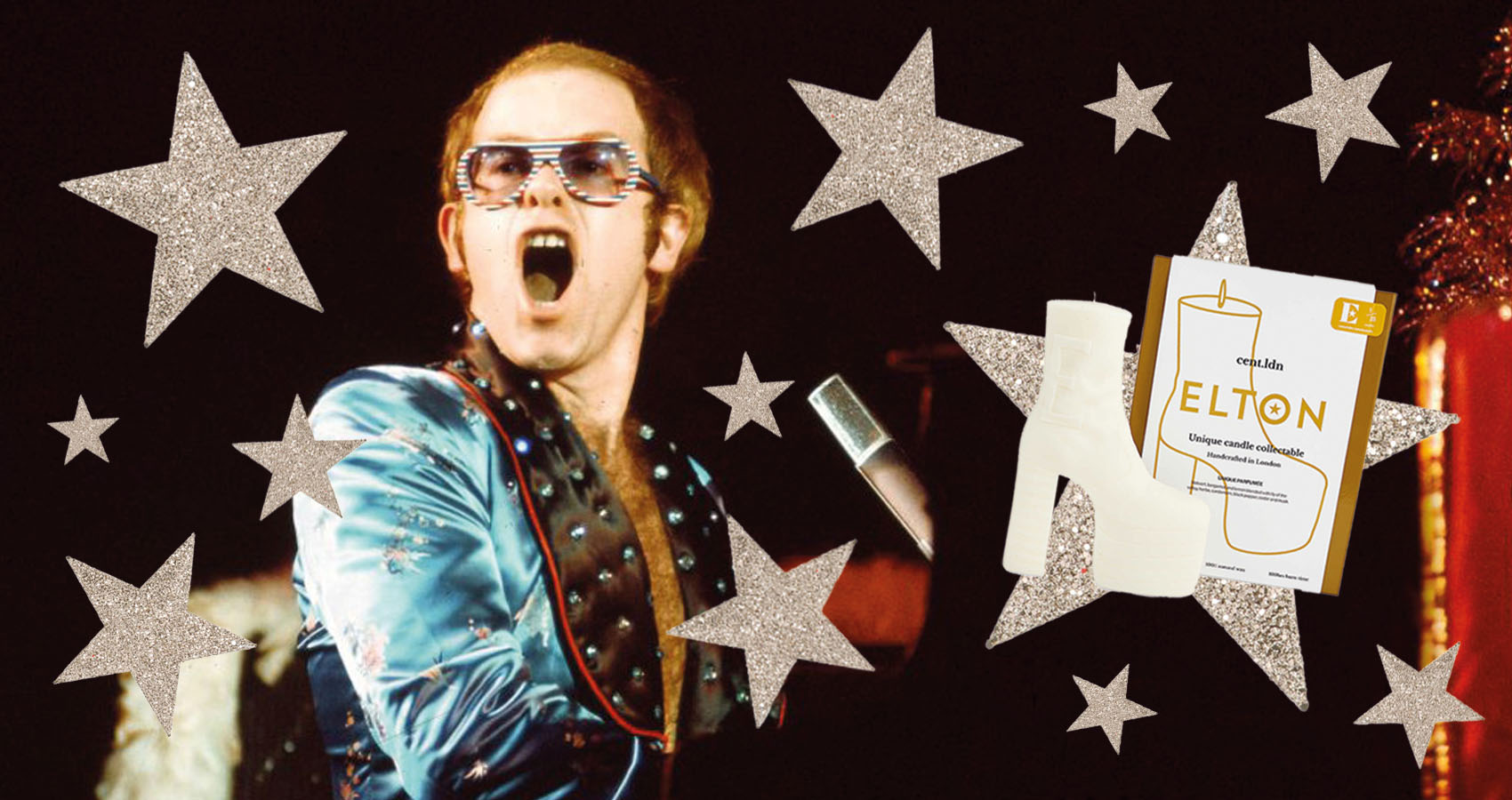 Launch Yourself Into Space With These Iconic Boots
Elton John X Cent.ldn collaborate to create an iconic candle.
As Elton John begins to say his final goodbye to performing on his Yellow Brick Road tour, Cent.ldn wants to celebrate the icon in their very own fabulous way. To honor the great musician, Cent.ldn has collaborated with the man himself and his team to create two limited-edition candles. But this isn't just any ordinary candle. Inspired by Elton's distinctive stage attire, Cent.ldn draws inspiration from his famous shoe collection to create a luxury platform boot candle.
Calling upon a pair of Elton's platform shoes sporting a silver metallic design with the musicians' initials in a bold red, Cent.ldn has embodied the iconic pair of platforms in wax form. Weighing an astonishing 1700g, it's definitely a piece that will elevate your candle collection and make people jealous. Hand crafted and poured by the Cent.ldn team, the 100% coconut wax candle includes notes of Vetivert, bergamot, and lemon as well as Lily of the Valley, herbs, cardamom, black pepper, Cedar, and musk.
Offering 100 hours of burn time, the candle will still be standing after dozens of uses. Not only did Elton John and Cent.ldn create a bold statement candle, but they also worked on a table-friendly, smaller glass candle. Carrying the same scented notes as the platform candle, the collectible 300g piece makes for a perfect addition to add to your Elton John memorabilia collection.
Just like the platform candle, the limited-edition glass candle is made from 100% coconut wax, which has been hand poured. Featuring two wicks, it offers from 60-65 hours of burn time. Both candles are now available to purchase exclusively online at Selfridges, costing £70 for the glass candle and £250 for the platform boot. You'll have to be quick as there are only 25 platform boot candles available.
Next Up, Why It's So Hard To Make A Choice Nowadays - The Abundance Of Options Is A Problem