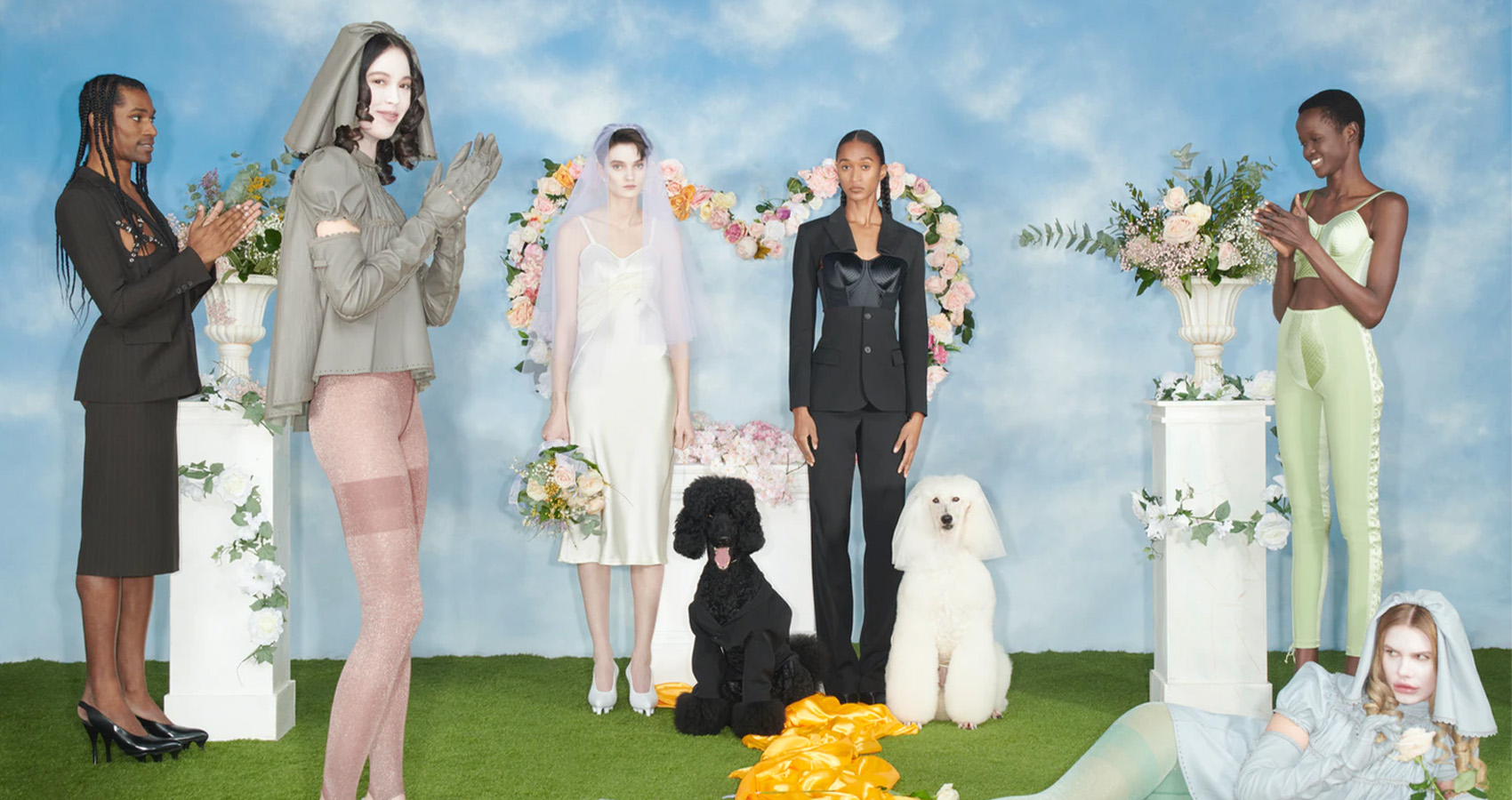 Jean Paul Gaultier Enlists Superstar Stylist Lotta Volkova For A Kinky Collab
nsfw: volkova reimagines jpg's naked dresses and bdsm tailoring.
Following a series of partnerships with, Diesels, Glenn Martens and sacai's Chitose Abe, Jean Paul Gaultier has teamed up with stylist Lotta Volkova for a new collection. Volkova is somewhat of an it-girl in the fashion industry having worked with the likes of Balenciaga, Blumarine and Miu Miu whilst having collaborated on a collection for Adidas. For this latest collaboration, Volkova has rummaged through the JPG (Jean Paul Gaultier) archive to create modern twists on iconic pieces like the SS96 nude-illusion goddess dresses and the famous AW84 cone bras.

The campy collection consists of trompe l'oeil bikinis, babydoll tops made from crushed nappa leather and booty bearing S&M skirts. The surrealist style of these garments is true to Volkova's unique sense of style that is half fashion half meme. One look at the stylist's Instagram where fashion campaigns are seen next to Burger King Birkins and six-legged horses in micro miniskirts. Volkova combines the distorted sense of humor of the internet with luxury design, this can be seen in the faux-funeral for her poodle Dimitri that is used as a campaign image for the collection.
Fans of the collaboration will have to wait a little longer to buy the gloopy "Mille – Pattes" 3D pumps. Translated from French the name of these stilettos comes from Myriapods a group of insects including millipedes and centipedes. The shoes themselves have seven heels instead of the usual one and we can only imagine how difficult they might be to walk in, but that's fashion.
Shop the collection here.
Up Next, Sydney Sweeney is the Face of Miu Miu's Latest Campaign