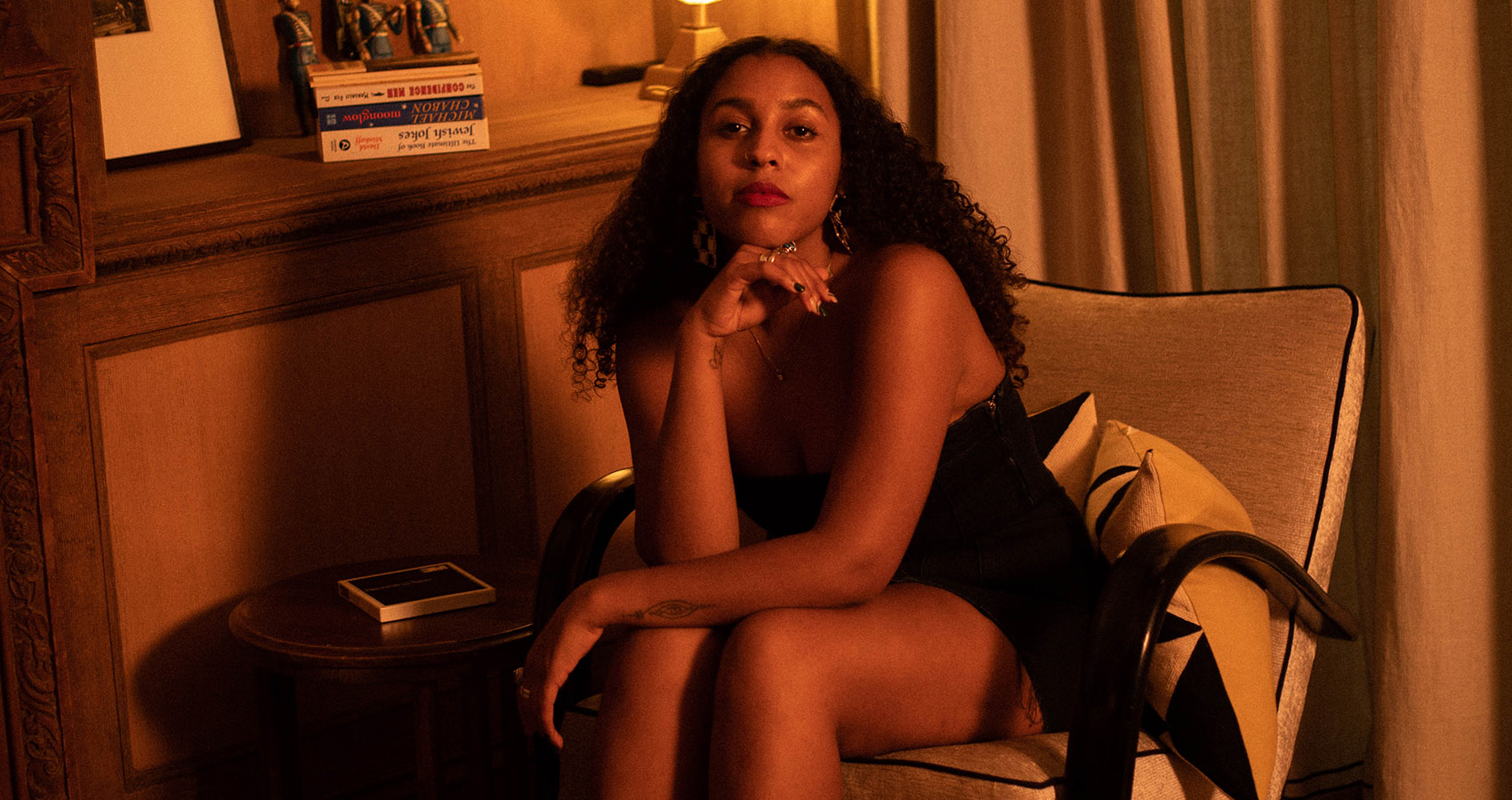 Introducing Jacklyn: London's Alt-Pop Sensation with "No Saint"
Soulful melodies and standout vocals take the music scene by storm.
Today, we've got something special for you: an exciting new artist making waves in the London music scene. Meet Jacklyn, a talented singer/songwriter and graduate from the prestigious BRIT School. She's here with her latest alt-pop single, "No Saint," it's a must-listen!
Jacklyn's musical journey began at an early age, and her passion for music has driven her to develop a style that seamlessly blends soulful R&B melodies with contemporary pop elements. But what sets her apart is her standout vocals that shine brightly against a backdrop that exudes sophistication and bounciness, taking us on a throwback musical journey.
"No Saint" speaks volumes about being taken for granted and dealing with someone who thinks they're superior, as if the sun shines out of their... well, let's just say they have a bit of an ego! But Jacklyn isn't one to back down; she takes control and reminds them that they "ain't no saint" with sheer power and confidence. It's a tune that hits home for many and empowers us to reclaim our strength when faced with such situations.
But that's not all; Jacklyn's music journey has already seen some remarkable milestones. Last year, she sold out not one but two of her shows in London, proving that she has a growing fan base eager to experience her awe-inspiring stage presence. On top of that, she had the privilege of supporting two of Cat Burns' London shows at Omeara, cementing her position in the city's vibrant music scene.
Jacklyn has also collaborated with some incredible producers, including Jakwob, Moodtalk, HYLNU, and Mack Jamieson, the mastermind behind her previous single "Insane." This track delves into the internal struggles we all face, reminding us that sometimes, we can be our own worst enemy. It's refreshing to see an artist like Jacklyn tackle such relatable themes with her unique style.
As her music continues to captivate listeners, major streaming platforms have taken notice. Jacklyn has received tremendous support, with multiple adds to New Music Friday on Spotify, as well as playlist features on Amazon, Deezer, and YouTube Music. It's evident that her star is on the rise, and she's on the path to becoming a household name in the music industry.
But that's not all; Jacklyn's talents extend beyond her own work. She's also been involved in writing songs for some industry heavyweights, such as Giggs, Rudimental, and Majestic. This is a testament to her versatility as an artist and her ability to craft compelling stories through her lyrics.
So, if you're on the lookout for fresh, soulful, and infectious alt-pop music, Jacklyn is the artist to watch out for. With "No Saint" and her previous tracks, she's already proving herself to be a force to be reckoned with.
Make sure to add "No Saint" to your playlist, and keep an eye out for more from Jacklyn because we have a feeling there's much more to come. Let's support this incredible talent and celebrate her ascent in the music world. Cheers to Jacklyn, the rising star of London's music scene!