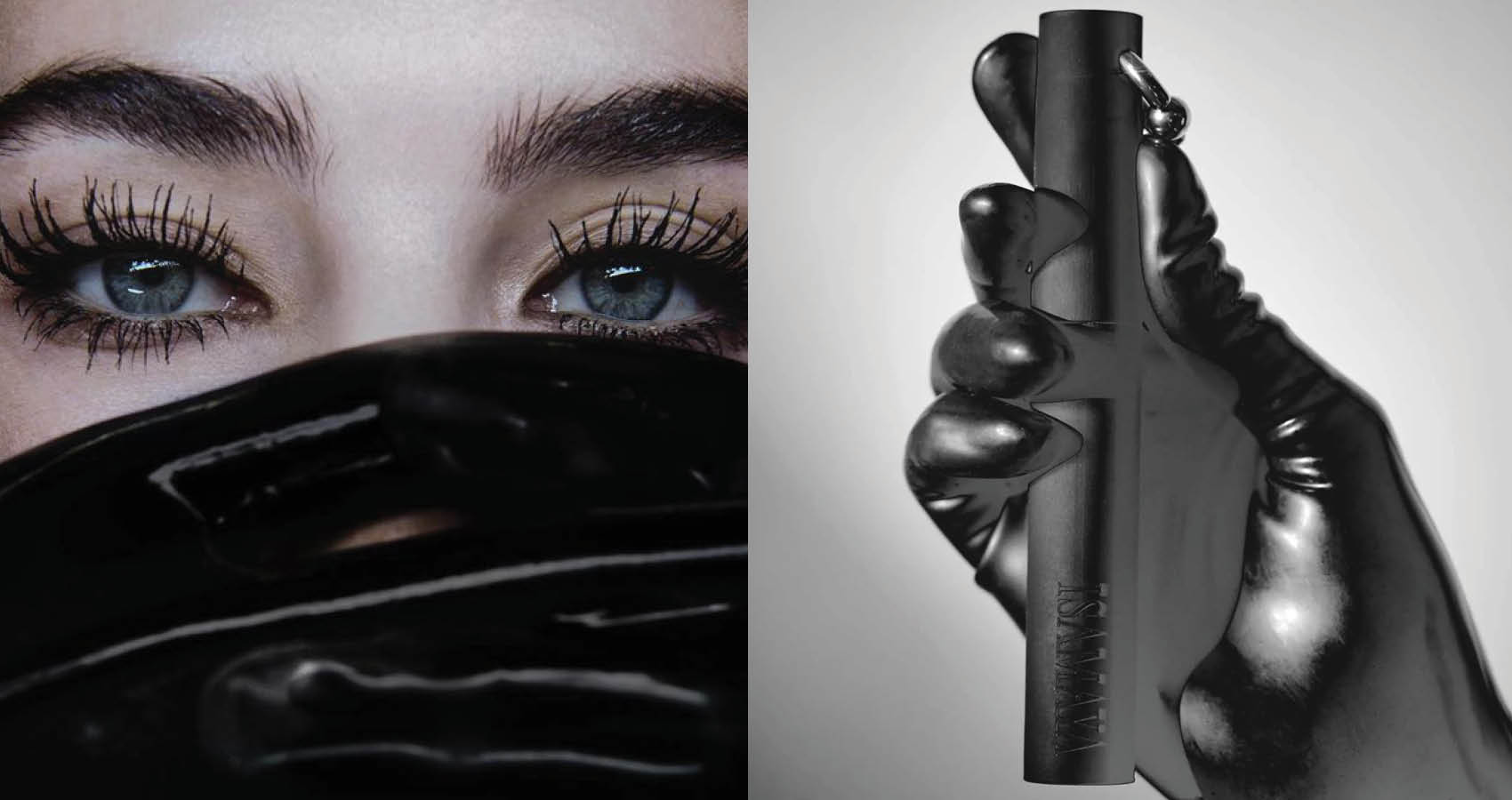 Isamaya Ffrench's Beauty Brand Is Set To Pop-Up In London
Ffrench fans rejoice - Isamaya Beauty is launching in the heart of Soho.
Zendaya. Rihanna. Bella Hadid. These are just some of the faces that makeup artist and beauty director Isamaya Ffrench has touched. Her affinity for avant-garde artistry - elf ears and shell-encrusted cheeks, for example - makes her a bonafide member of every celebrity dream team. So, when Ffrench unveiled her eponymous range Isamaya, the beauty industry collectively swooned. Lucky for Londoners, an immersive pop-up will be taking place a few days before the brand's official launch on July 4.
Positioned as nonconformist and edgy, Isamaya's first drop, Industrial, comprises an eyeshadow palette, mascara, glow serum, brow laminator, and lip lacquer. The assemblage demands shelfie space with its BDSM-inspired packaging: wearable silver piercings, matte black finishes, and the star of the show, a latex figure attached to the 14-pan eyeshadow palette. It doesn't stop there. Ever the multi-hyphenate, Ffrench will also be releasing limited-edition jewelry and T-shirts at her pop-up store.
The Industrial collection was strategically limited to a mere five products. In place of market-minded makeup, Ffrench - sure to keep fans on their toes - curates themed drops on a seasonal basis. Each line-up is so exclusive that once it's gone, it's gone for good. That said, if you're keen on being the first to experience Isamaya, you best mark your beauty calendars today.
The Isamaya pop-up will be opening at 15 Bateman Street, Soho, W1D 3AQ from July 1 to 3.
Up Next, See Ana De Armas' Spot-On Transformation Into Marilyn Monroe For Netflix's Blonde.