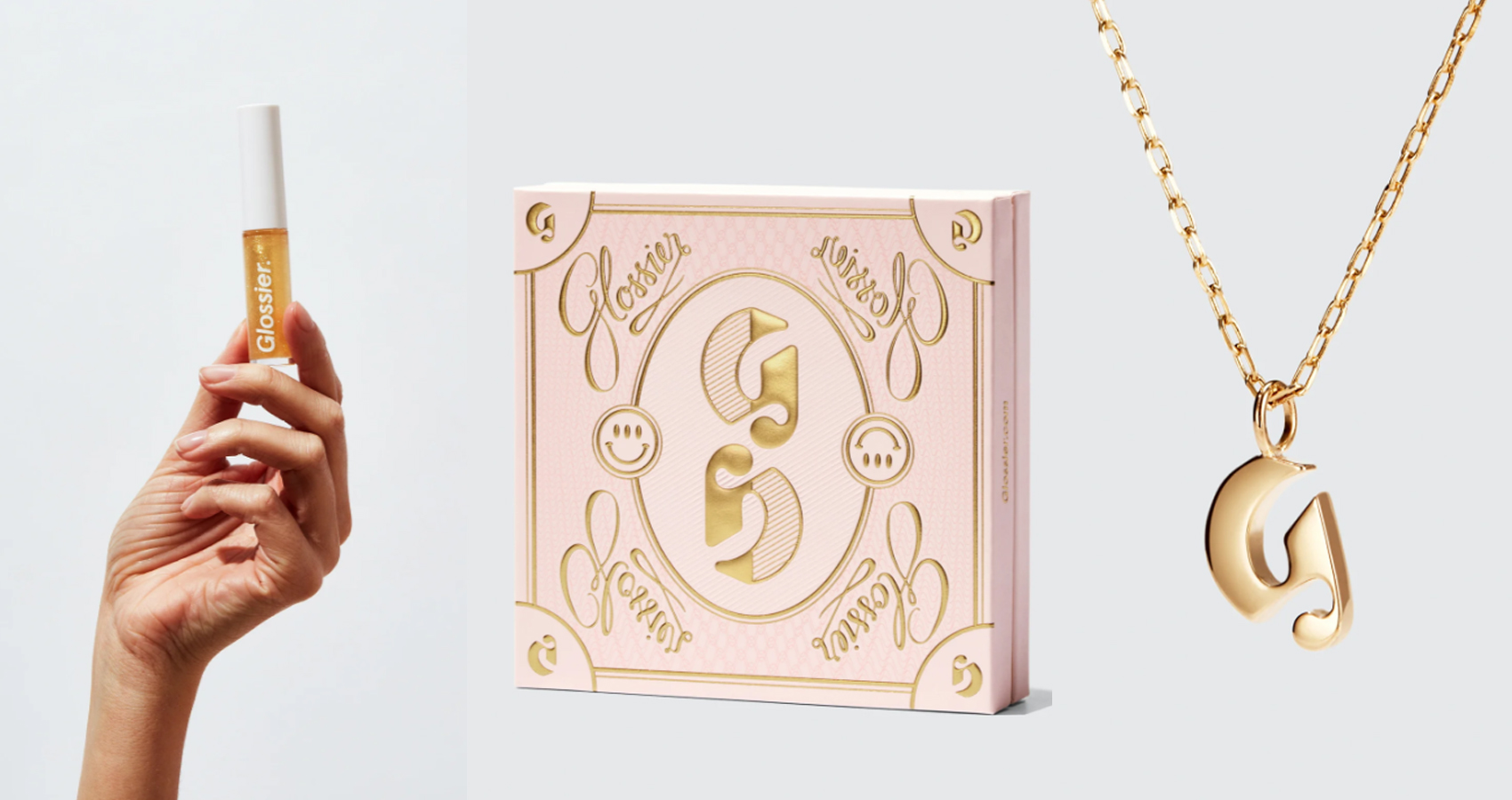 Glossier Release New Beauty Products And Apparel For The Holidays
'Tis the season to be glossy.
Hot off the back of their yearly sale, the internet's favourite beauty brand, Glossier, have rolled out their seasonal collection of beauty, skincare and apparel just in time to be added to our Christmas wish lists.
The new products kick off with the 'Gold Set,' featuring a high shine lip gloss consistent with the brands glowy offerings, and a logo 'G' necklace in 14k gold- the perfect way for any skincare fanatic to show their allegiance to their fave brand.
Other gifts include the 'Skincare Edit,' a returning box packed with some of Glossier's best selling products including the Milky Jelly Cleanser and Futuredew, and ideal for anyone who needs to top up their current routine or is looking to get their dolphin skin style Glossier glow.
For those who can't get enough of the brands beloved Balm Dotcom formula, or are looking for a great secret Santa gift, Glossier have also put together a 'Balm Dotcom Roulette' set, a trio of balms in randomly selected flavours that will guarantee the perfect pout through the cold winter.
Alongside the beauty offerings the brand is also expanding it's merch by introducing it's G Pal sweatshirt in a festive red, alongside a cozy scarf in the same colour.
The lineup is available to buy online now in limited quantities, whilst the 'Skincare Edit' will be available to buy throughout 2021. The G Pal sweatshirt will be available to buy next week, with waitlist signups now open.
Next up, Hello Kitty and Colorpop dream up a new makeup collection.