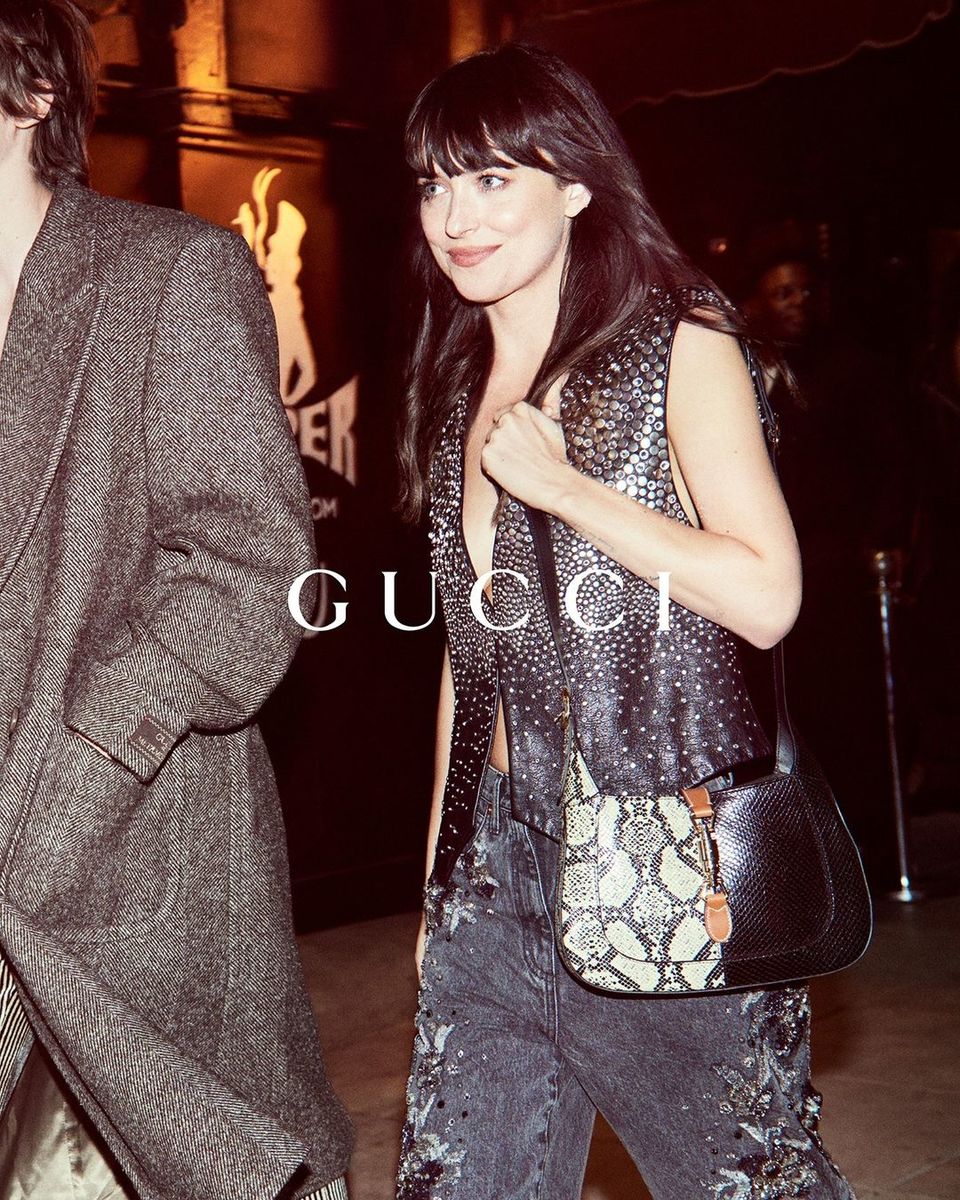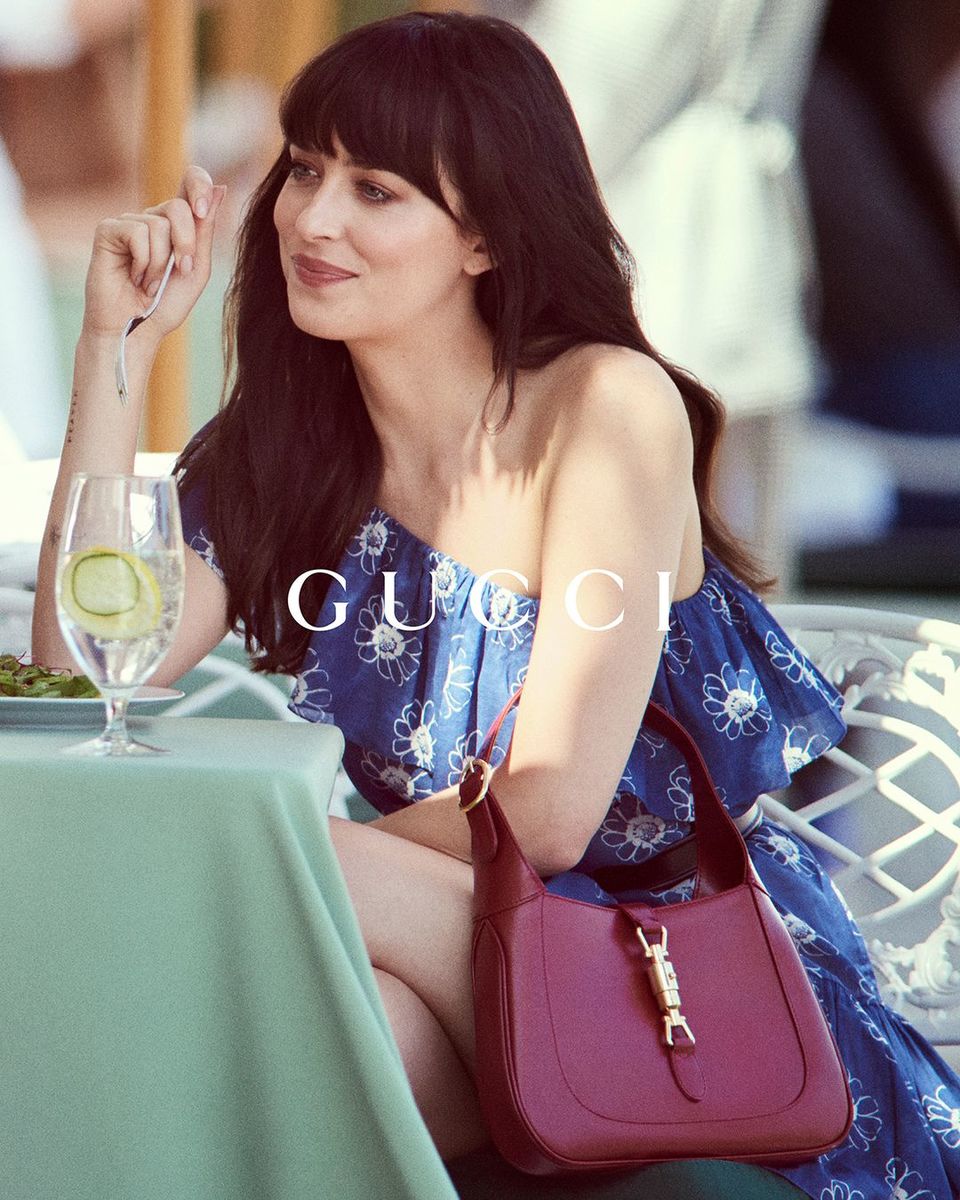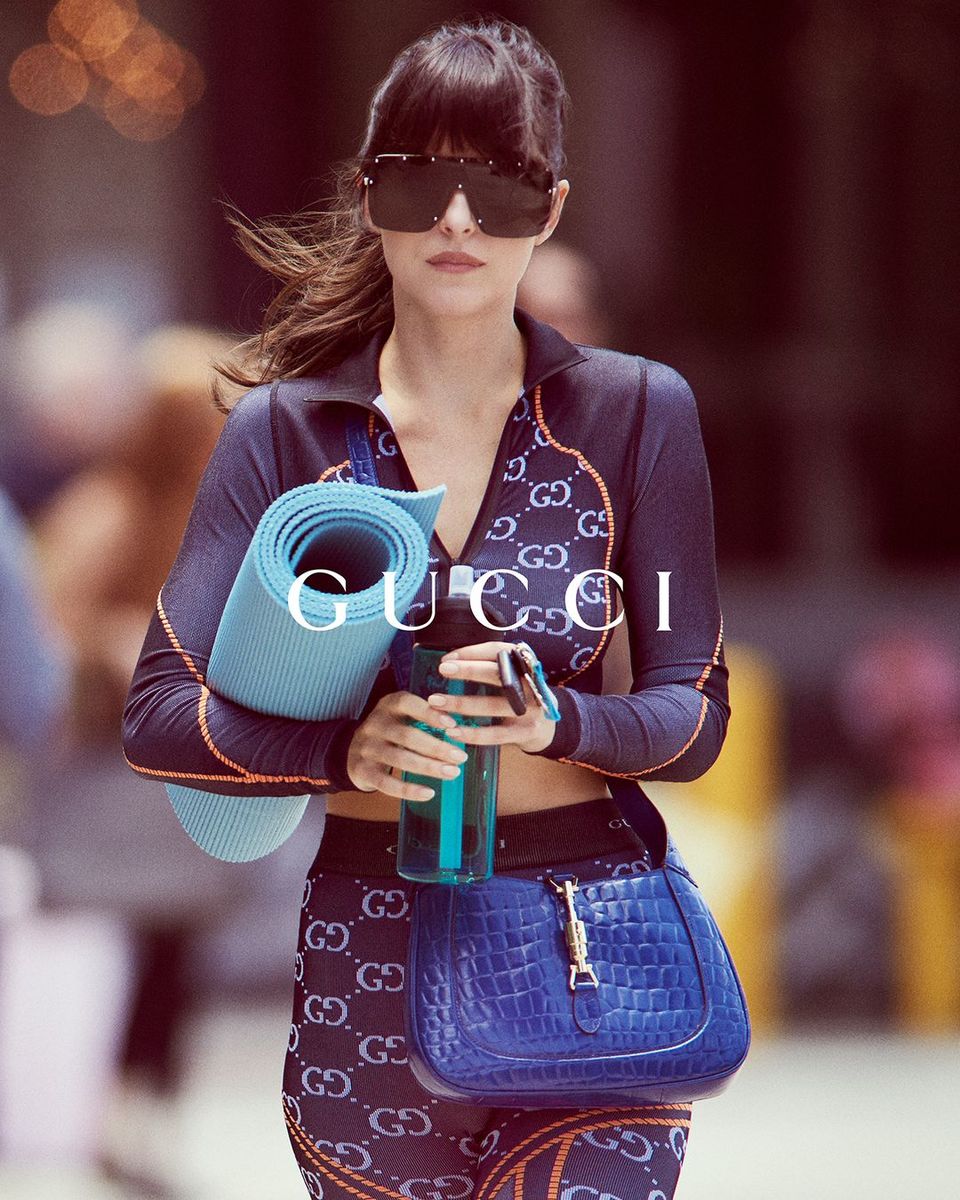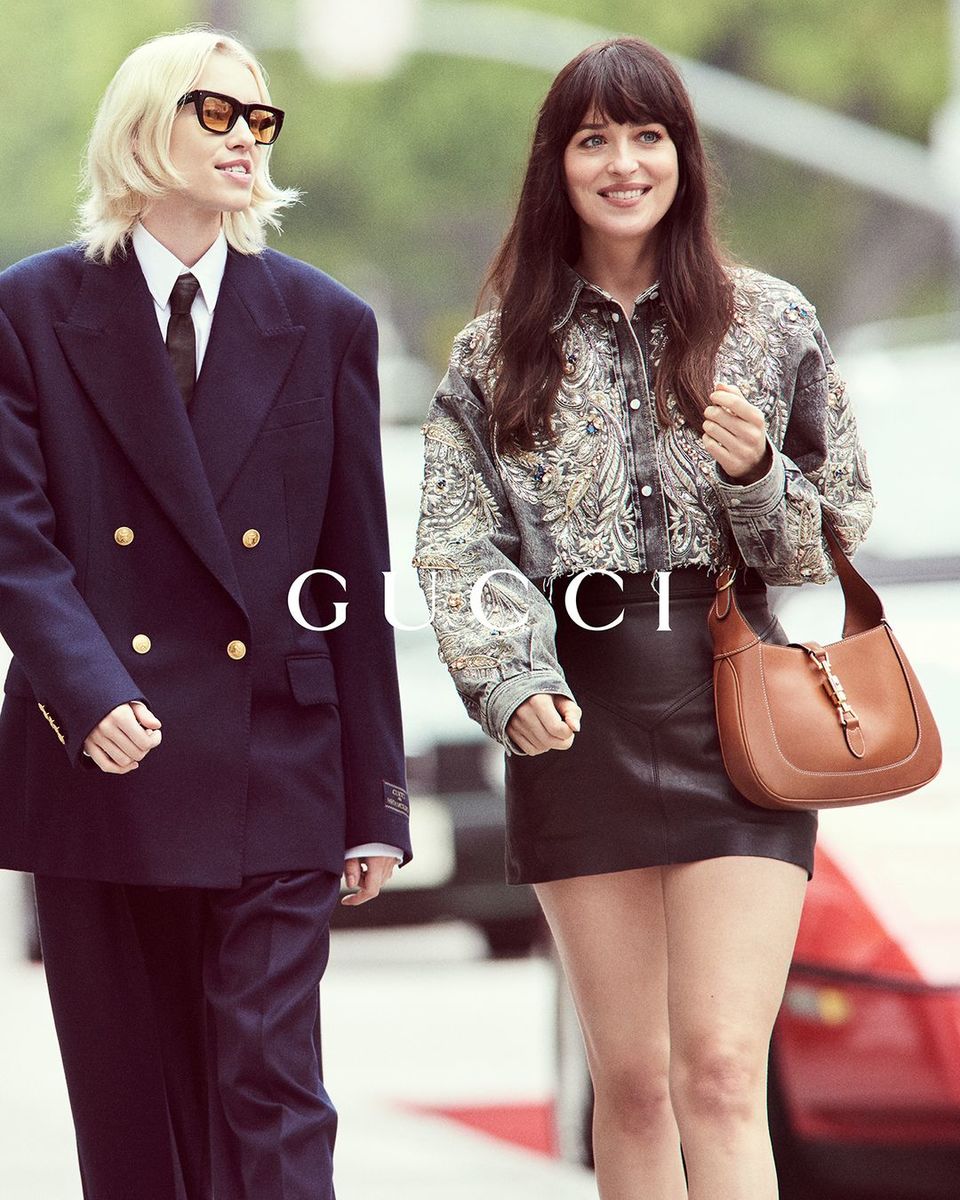 Dakota Johnson Is The Face Of The New Jackie 1961
Good fashion never goes out of style.
The rising love of the Gucci Jackie bag has been documented from its countless photographs of celebrities and stars wearing it. In the 70s, Jaqueline Kennedy was spotted carrying the G1244 bag, matching it with her iconic tortoiseshell glasses. Gucci renamed the bag in her honor as the "Jackie" bag. Over the years Gucci has released many updated versions of this specific it-bag, the newest collection of the Jackie 1961 comes in three different sizes: mini, small and medium. It is also, presented in a wide range of colors and new materials with the iconic signature of the piston closure in the bag. Gucci is also giving their consumer the choice of a removable shoulder strap that comes in leather or chain.
For the new Gucci campaign, that revisits the history of Jackie 1961, the fashion house has chosen Dakota Johnson to be the new face of this campaign. With videos and photographs by Glen Luchford, we see Dakota Johnson giving timeless elegance and sophistication, captured with paparazzi-lens theme of everyday moments of life in LA, while she carelessly carrying different versions of the handbag.
You can explore the different colors and sizes of the Jackie 1961 on the Gucci website, which is also available to purchase.
Next Up, Dior and ERL's New Collab is Dropping at Dover Street Market