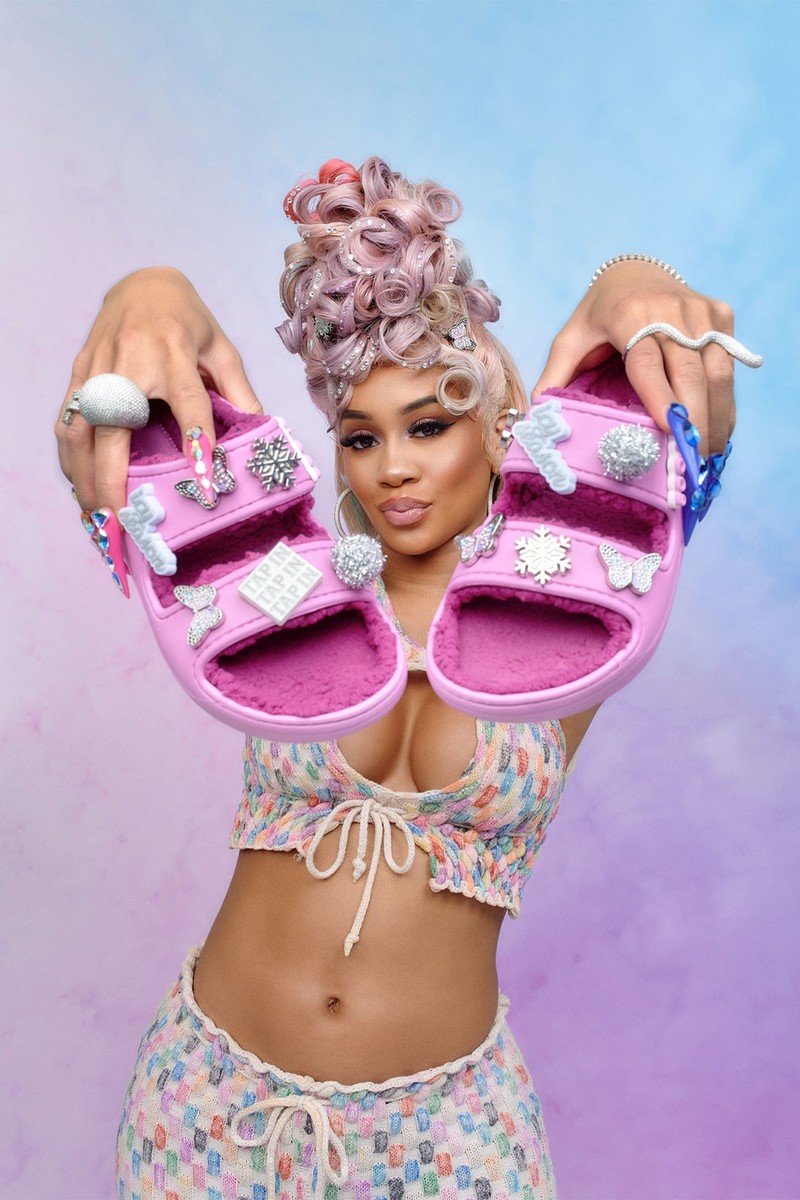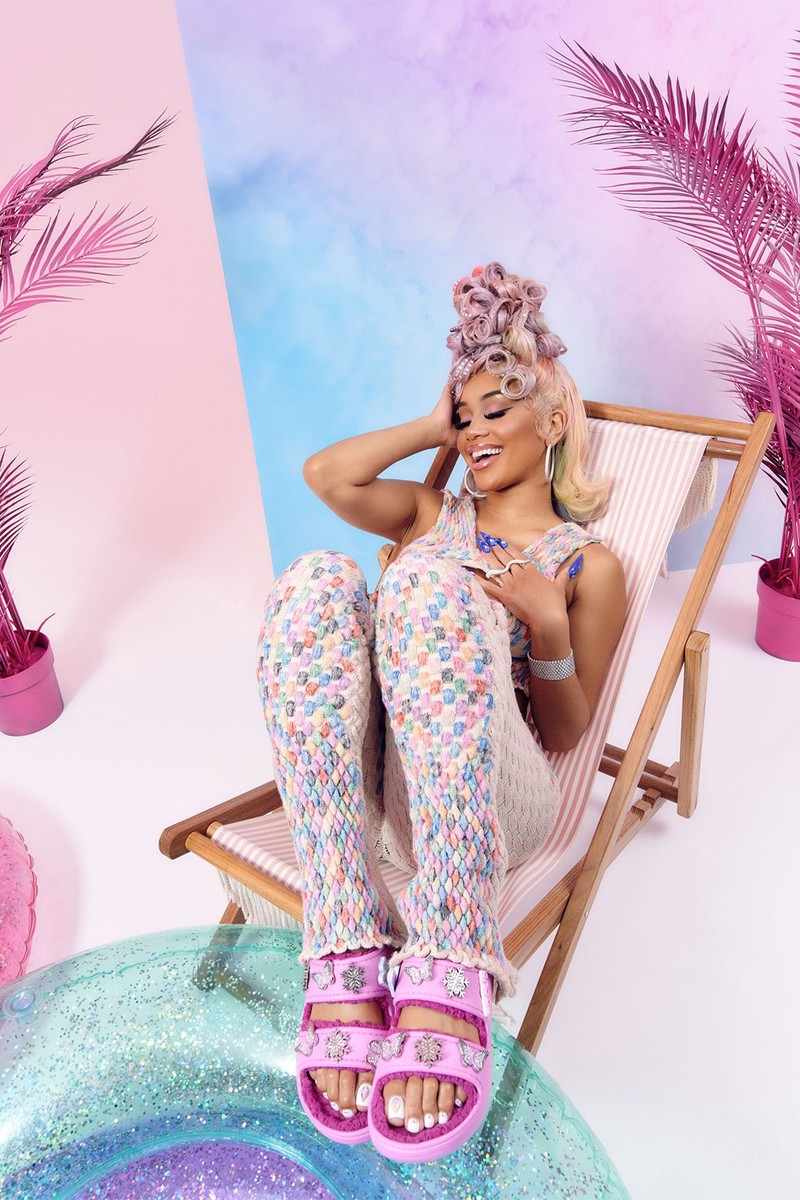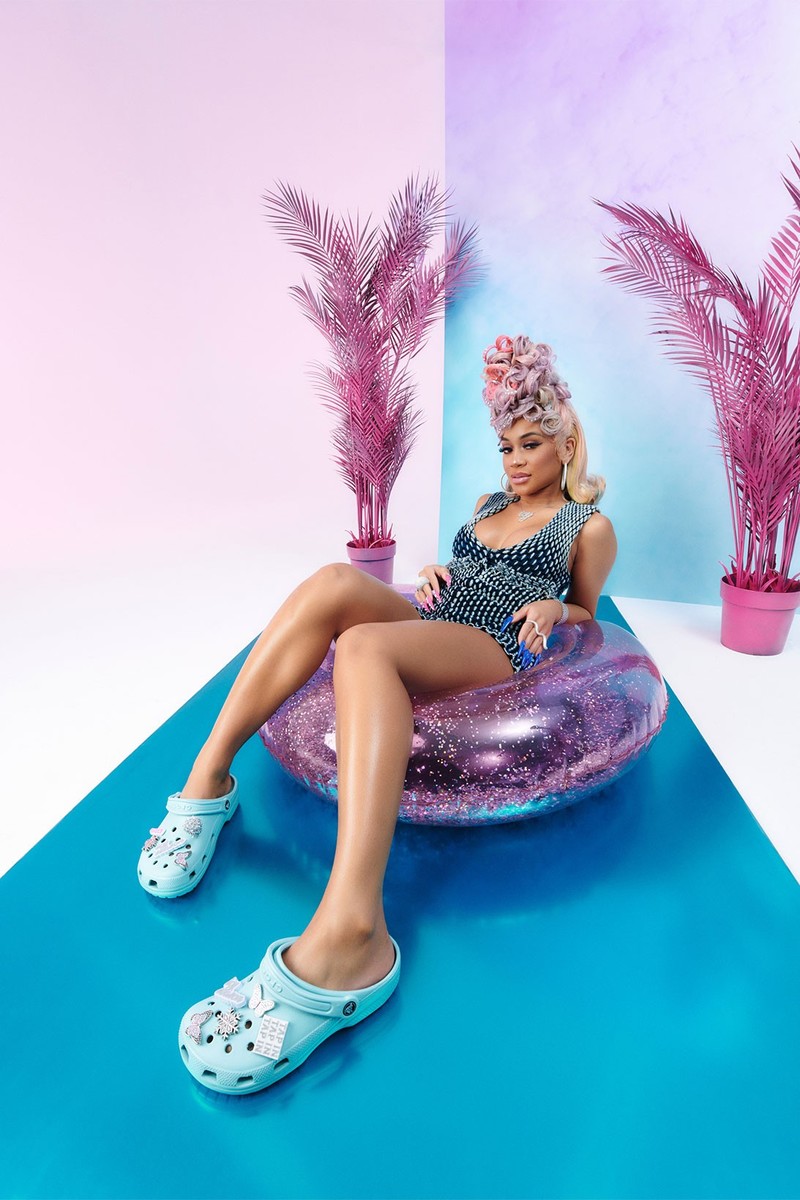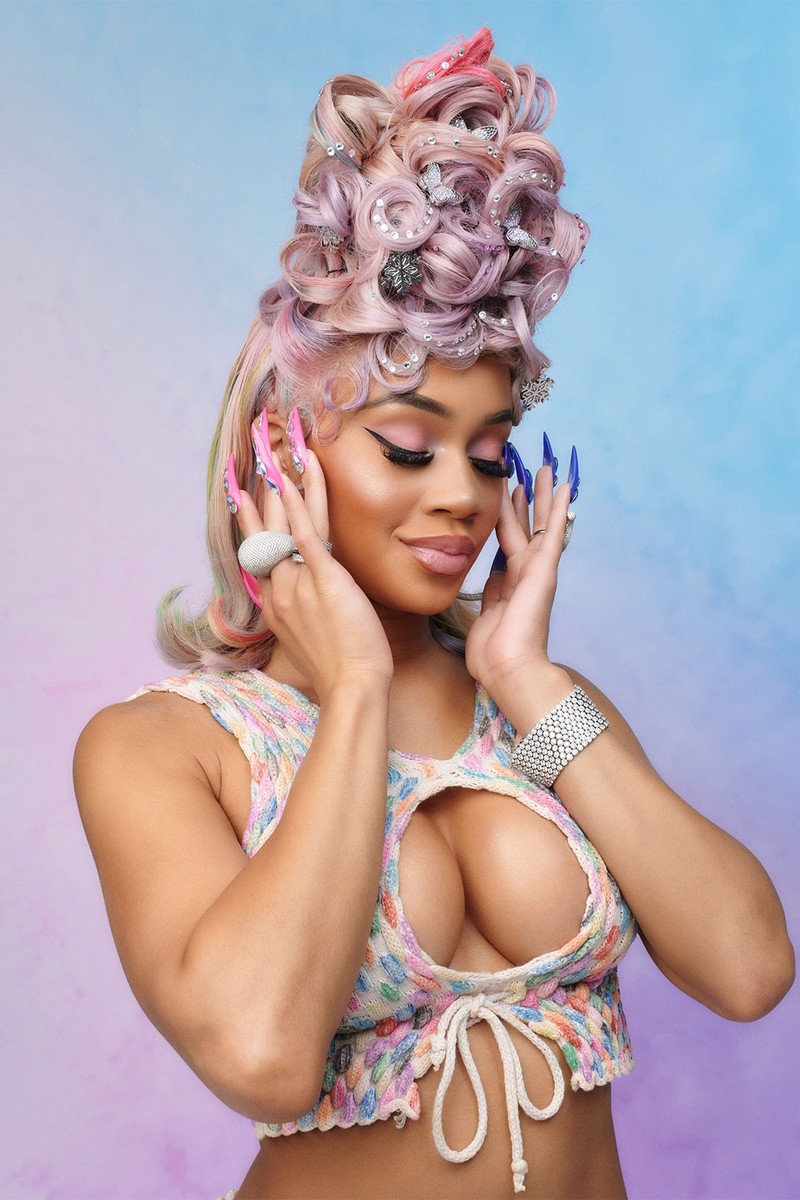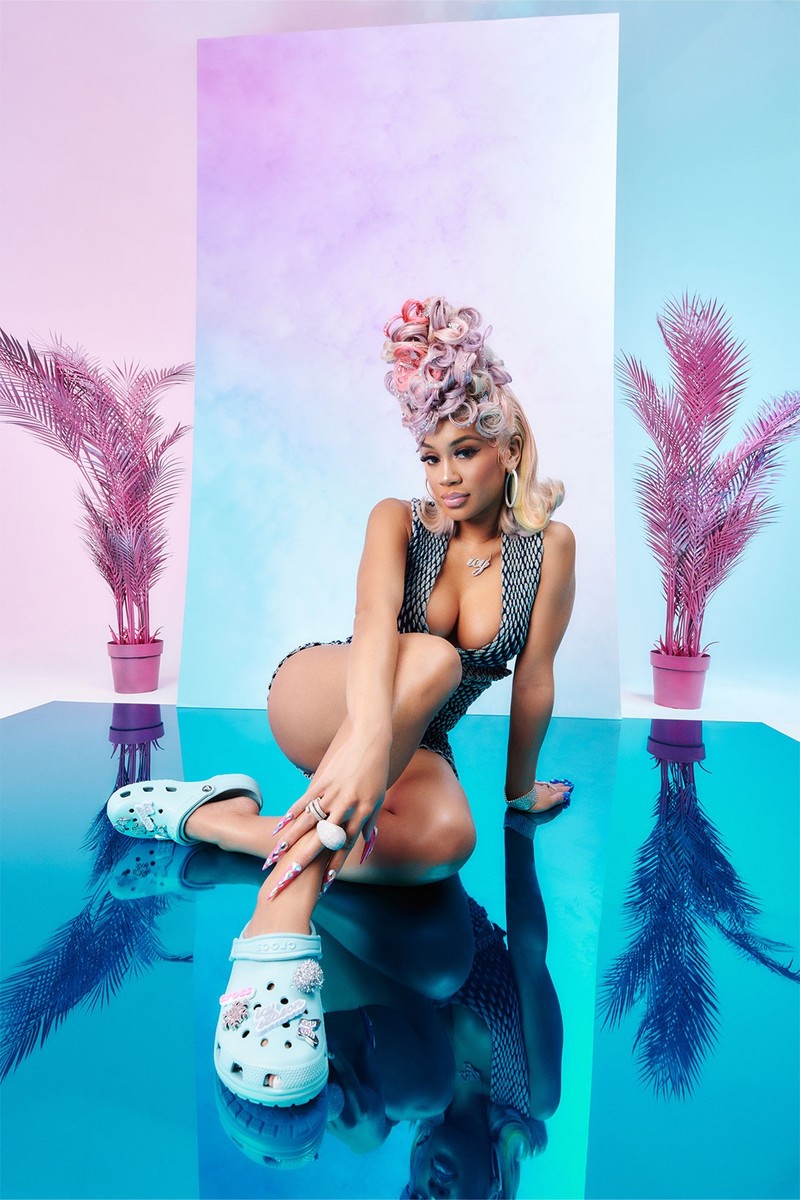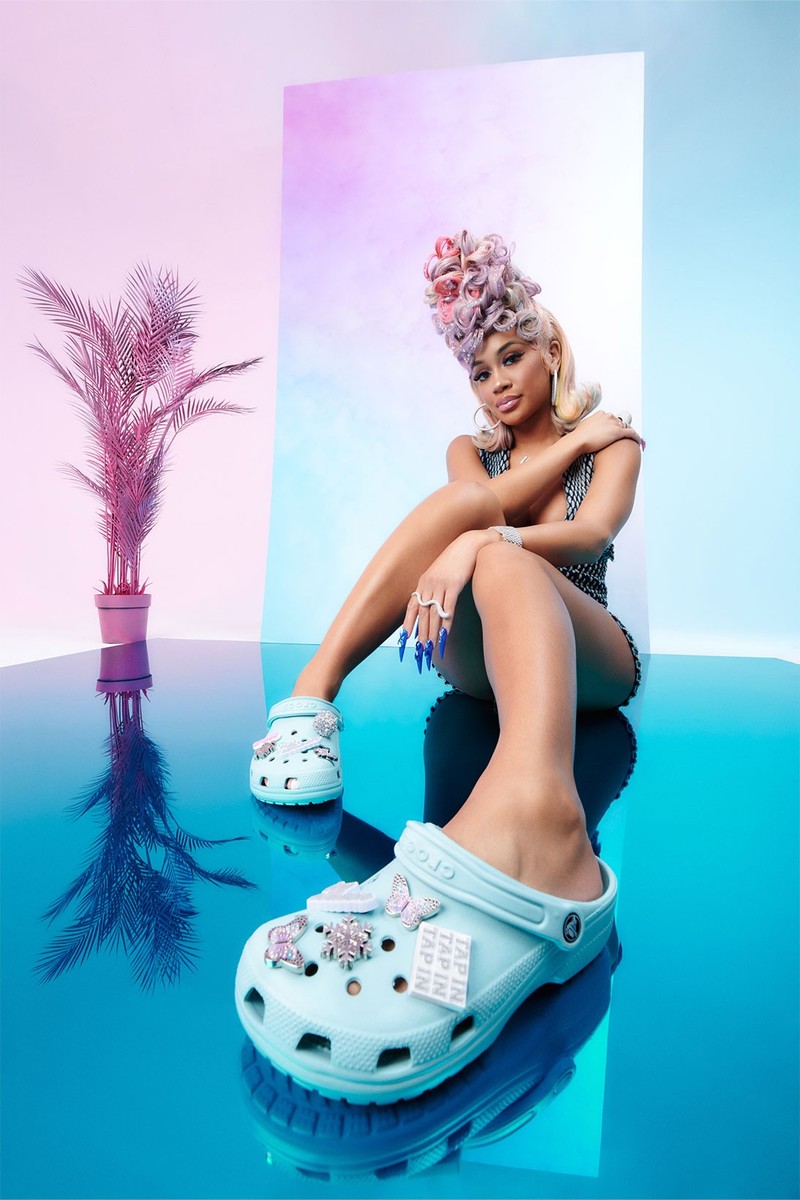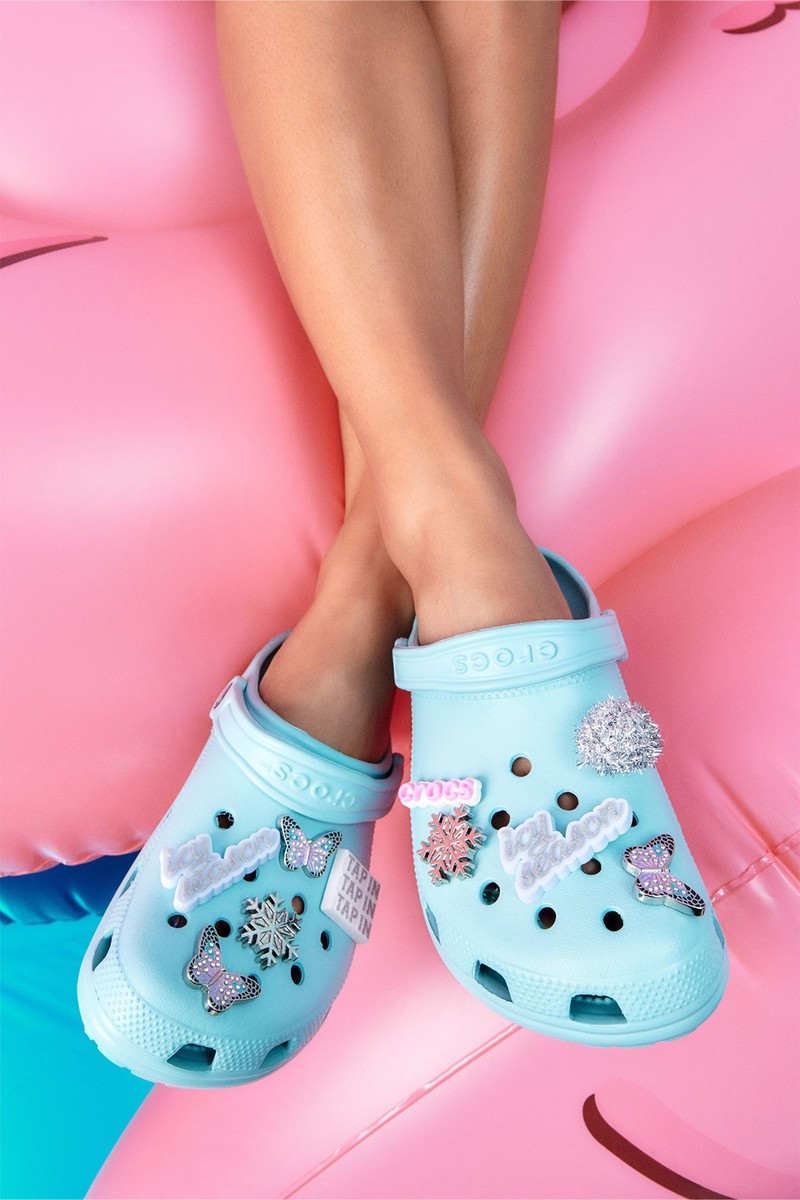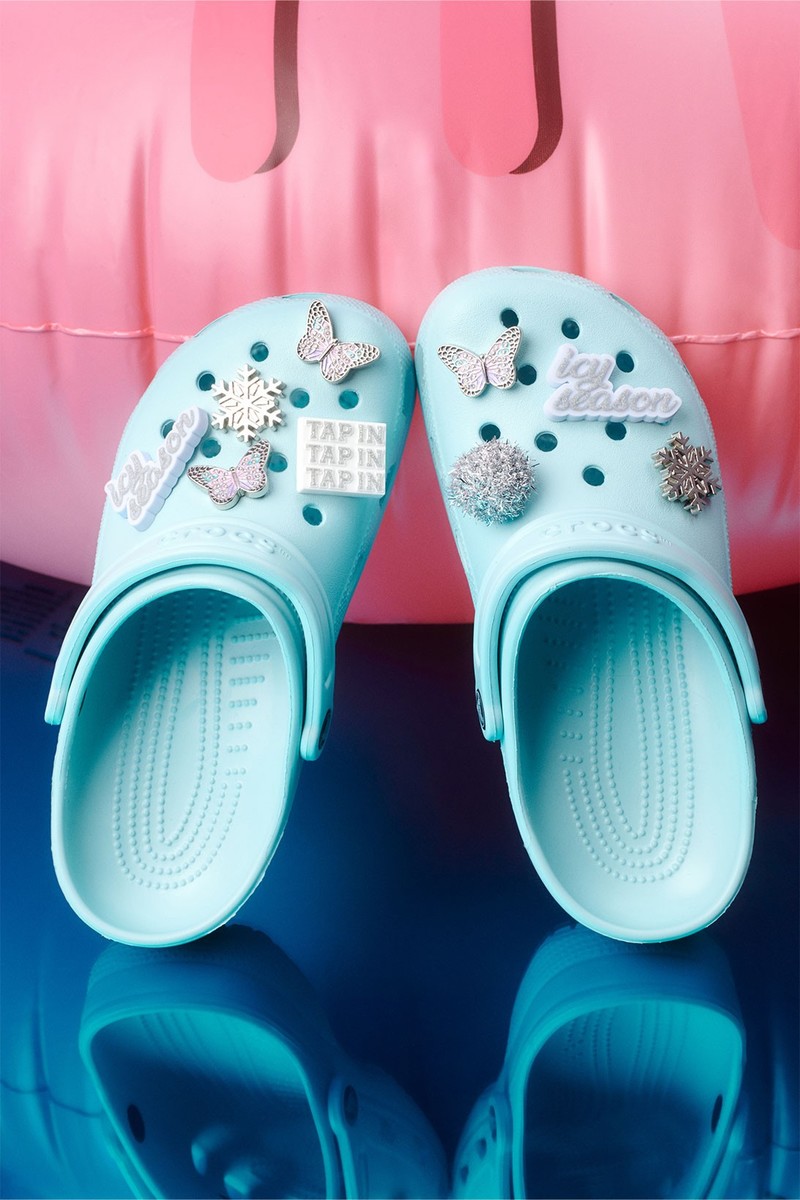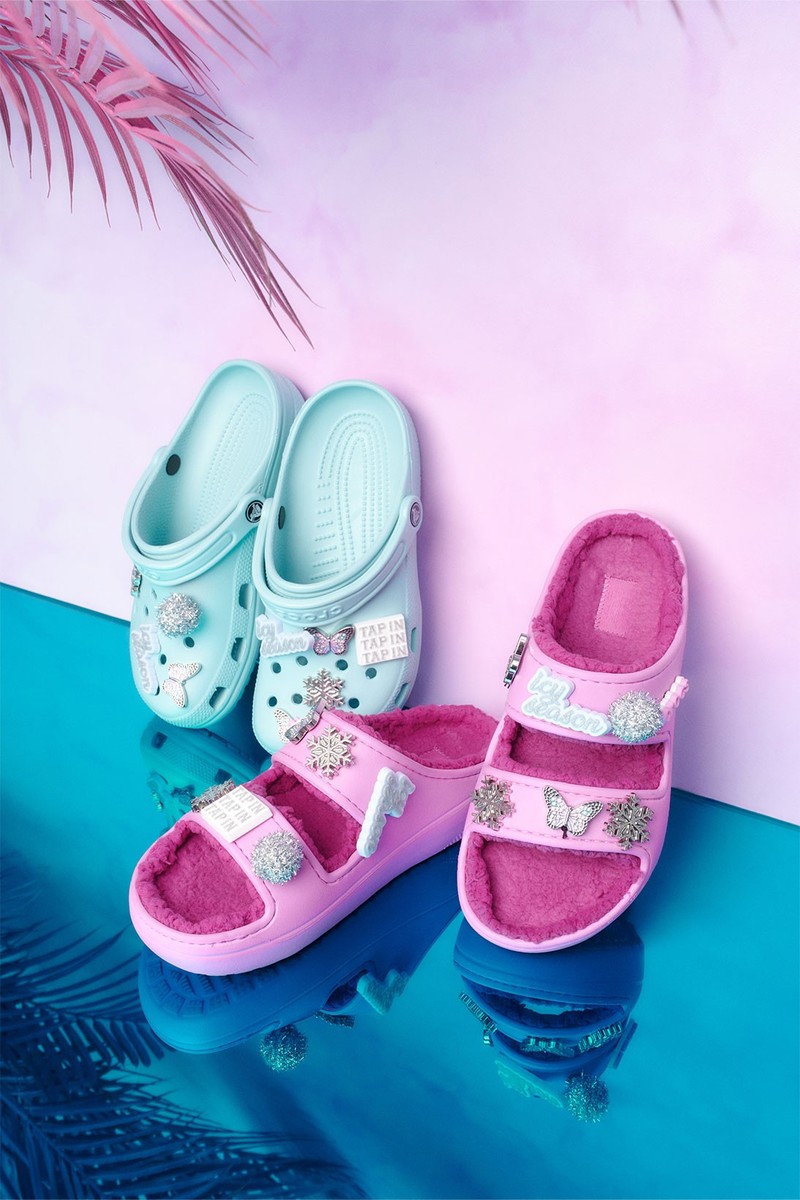 Crocs Announce A S(a)weet Collaboration
The Icy Girl helped create the hottest Crocs.
Since Crocs have come back, so have the adorable charms, Jibbitz. Crocs have released a wide array of Jibblitz, from Spiderman to the Mandelorian to Lisa Frank. Now, Crocs is about to release a Jibbitz collaboration with rapper Saweetie. Known for her songs "Best Friend", "Tap In", and "My Type", Saweetie exudes confidence, glamour and success. Who better to help design drip than the "Icy Girl" herself?
The Crocs come in two varieties: pink and blue. The Cozzzy Pink Croc is a sandal with fuzzy lining, and the Classic Blue Croc is in the classic clog style. Both Crocs come with the Jibbitz, with butterfly, snowflake, silver ball, "Tap In" and "Icy Season" designs. While Crocs are not shoes that you might expect Saweetie to wear, this design is similar to Sweetie's own style: a combination between comfortable early 2000s styles and glamorous, shiny aesthetics.
These shoes are so highly coveted that Crocs has customers have to enter a raffle on Crocs' website for the opportunity to buy them. The raffle is open from 6/21 to 12pm EST on 6/24. The blue Crocs are $69.99 and the pink Crocs are $74.99. We can only hope that someday, Crocs and Saweetie will release the shoes to be purchased by anyone.
Read more stories about footwear: