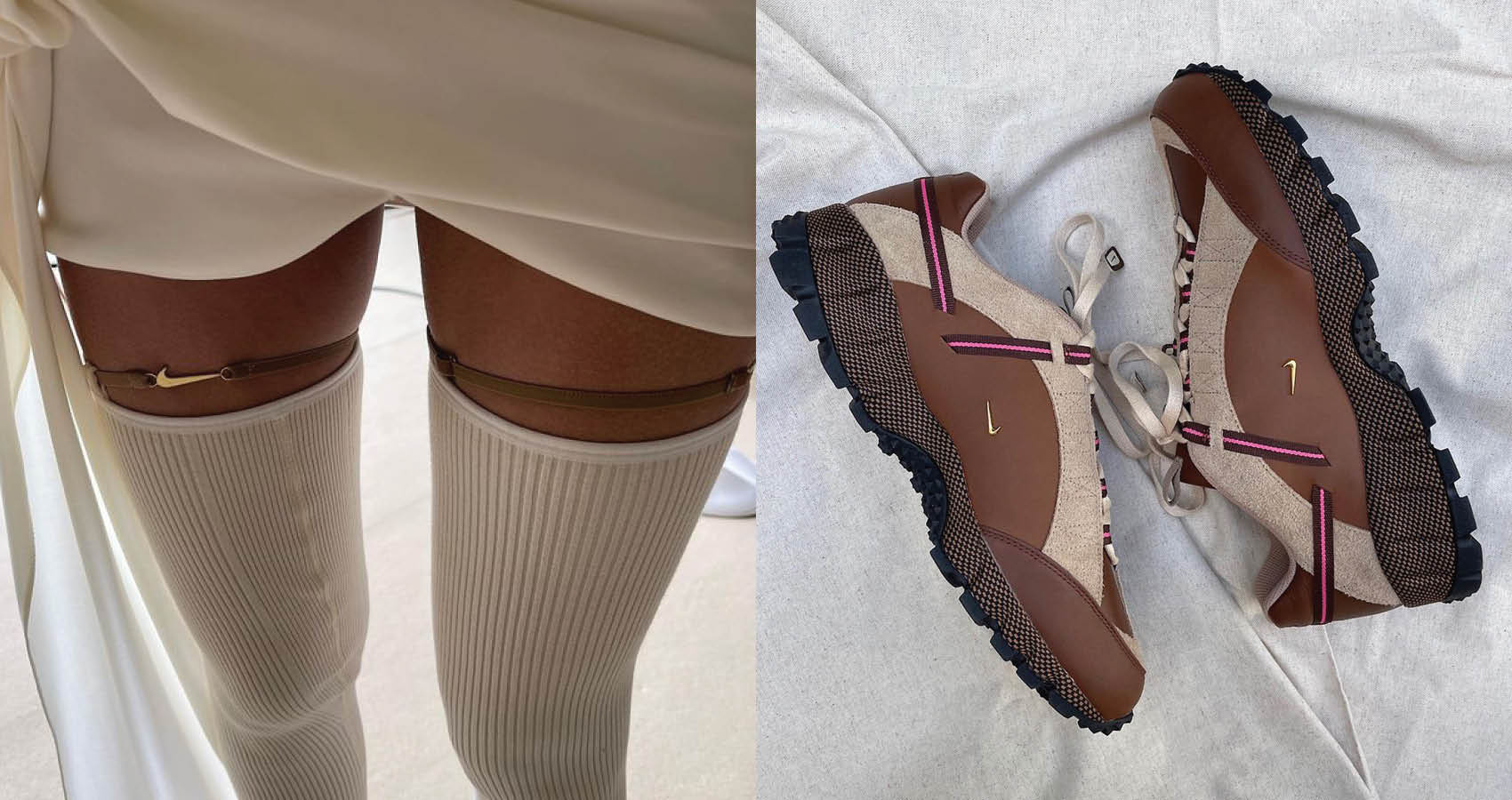 Jacquemus X Nike, A Collaboration For The History Books
Jacquemus have revealed their new Nike Air Humara LX collaboration.
Jacquemus officially announced the collaborative capsule with Nikejust a month ago, when teasing his footwear with an imprint of the insole in the sand. Innovative to say the least. They were also thought to be teased by Sydney Sweeney in Jacquemus' new campaign.
Just yesterday the French designer took social media by storm as he took to Instagram to finally reveal his first works with Nike- it is a hybrid model of sorts that blends the Nike Air Humara and the ACG Pocket Knife. The DNA of the Pocket Knife appears via the exterior ribbons that act as lace eyelet lockdown straps. Although the miniature Nike swoosh could have alluded to a range of different models, the Humara and Pocket Knife emanates rather clearly.
The sneakers seem to be the perfect mixture of practical whilst also exclusive. The nude colors add a minimalistic touch to the shoe, whilst the brown on the bottom of the shoe add a different edge to a regular Nike shoe. The shoe is stunning to say the least, but I doubt we will be saying the same about the price when it is released.
The first collaborative shoe by these two huge brands is scheduled to be released on June 28th. We are still waiting for an official announcement from Nike, so keep your eyes peeled on all forms of social media.
Up Next, Hailey Bieber Makes Her Debut As Tiffany & Co. Ambassador