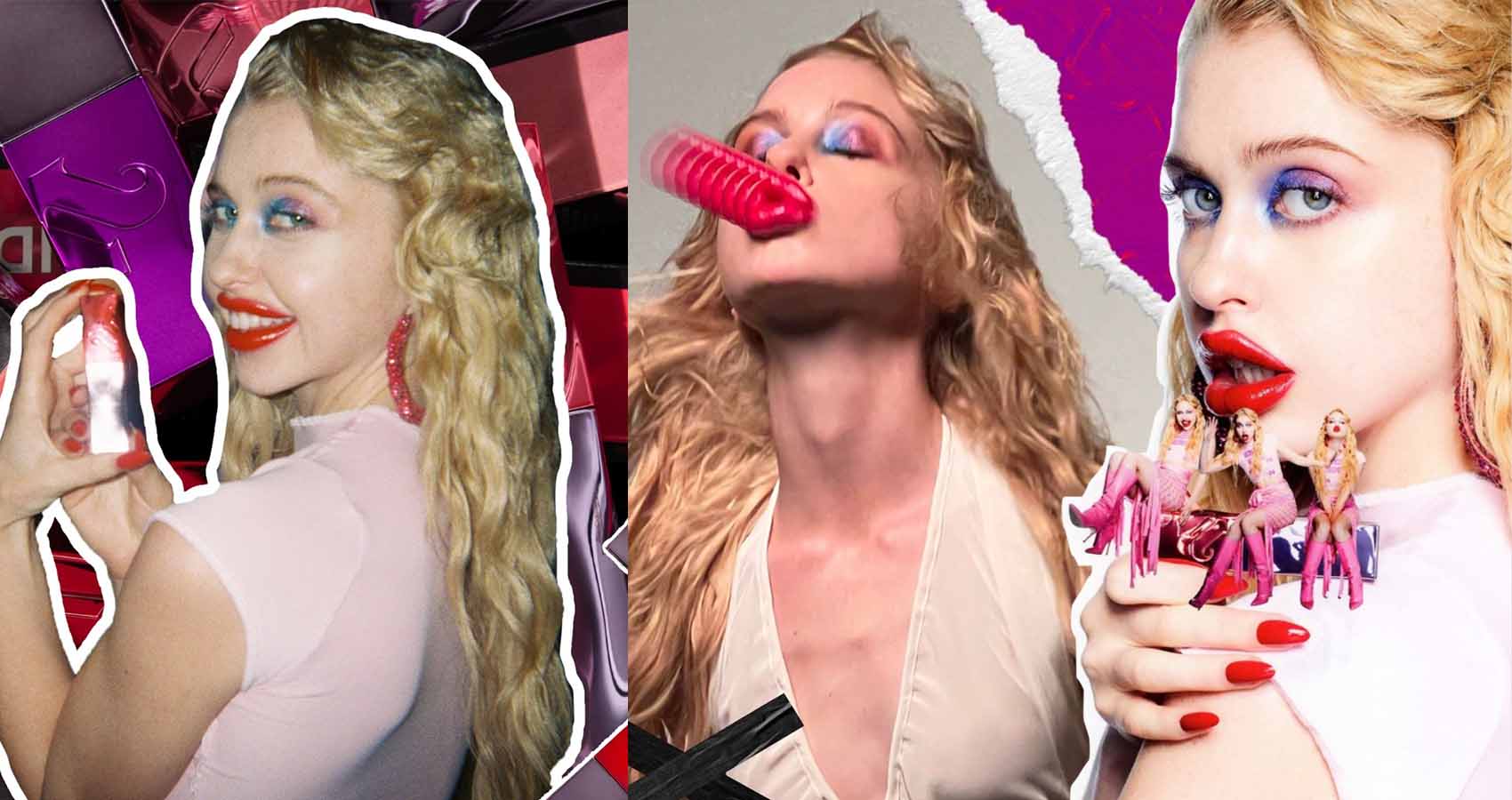 Chloe Cherry Is The Face Of Urban Decay's Latest Lip Campaign
The Euphoria star's plump pout fronts Vice Lip Bond.
It took four episodes of Euphoria for Chloe Cherry to instill herself in the cultural psyche. Her breakout performance as bubble-headed Faye made waves from the get-go. Add her plump pout to the mix and you've got a woman making headlines on the regular. Here's a new one for you: Urban Decay is "entering their Cherry era," tapping the burgeoning star to front its new Vice Lip Bond campaign. Suffice to say, Cherry and the ethos behind the lip launch (read: iconic, fierce, unbreakable) are practically synonymous.
"Live out your beauty fantasies with lips that last longer than your ex," Urban Decay touts. In fresh offering, Vice Lip Bond comprises 12 liquid lipsticks, each centered on water-proof, transfer-proof, and smudge-proof formulas. The collection teems with sexual innuendo: it prides itself for being "PDA-approved" and features shades as bold as their names, including "Raw Footage," "No Restraints," and "Safe Word."
Cherry parades Vice Lip Bond for its ability to simultaneously stay put and stay glossy, a boon in the realm of liquid lipsticks. "When I was very young — when I first got into makeup — I had this conversation with my mom where we were like, you can find a lipstick that stays on for a long time, but it's so hard to find lipstick that stays glossy for a long time," she recalled during a press event. "Since then I never found a product that stays on and is glossy, so this is the first time that I'm actually seeing it come into fruition in a lip product."
Though preferring little to no makeup, Cherry succumbs to a hankering for the perfect red lip. She's found a reliable product to supply just that. Cruelty-free with a lightweight gel formula, expect to see Cherry's pillowy pout in a high-shine glaze, courtesy of Vice Lip Bond.
Urban Decay's Vice Lip Bond retails for $25 and is available for purchase via urbandecay.com.
Up Next, This TikTok Trend Will Transform You Into A Manga Character.