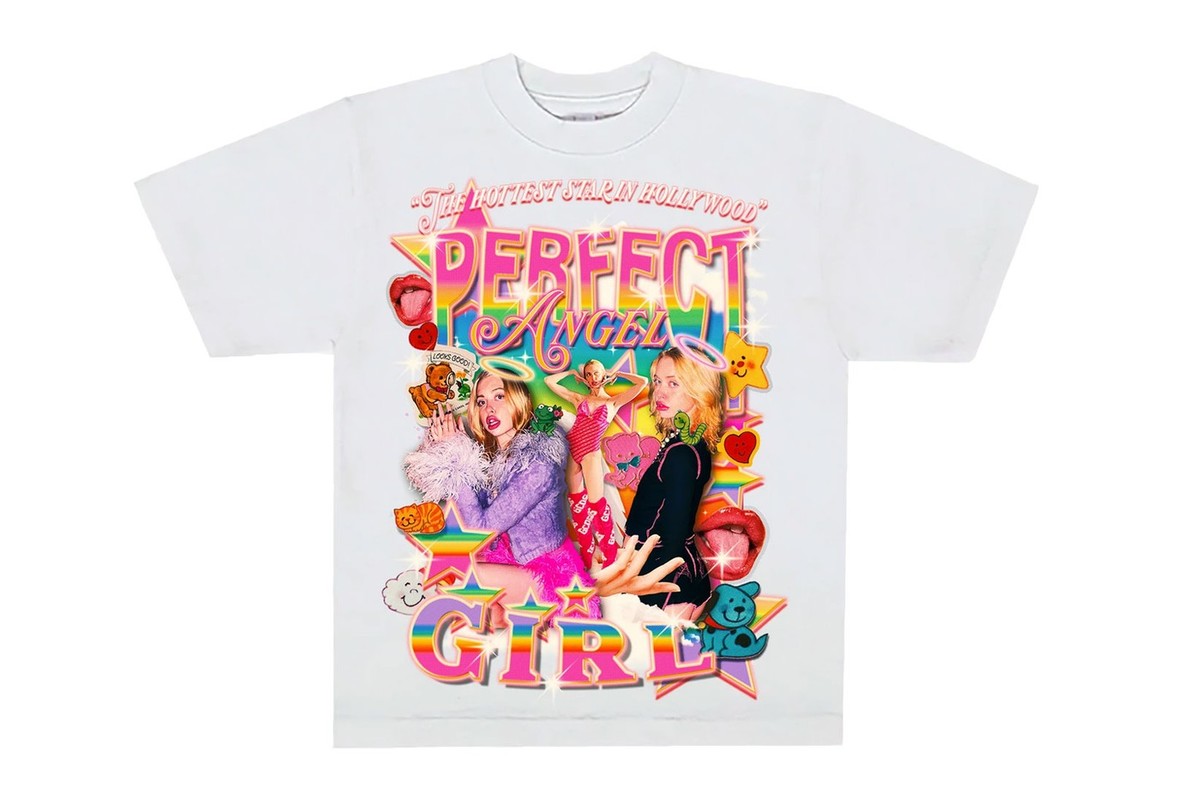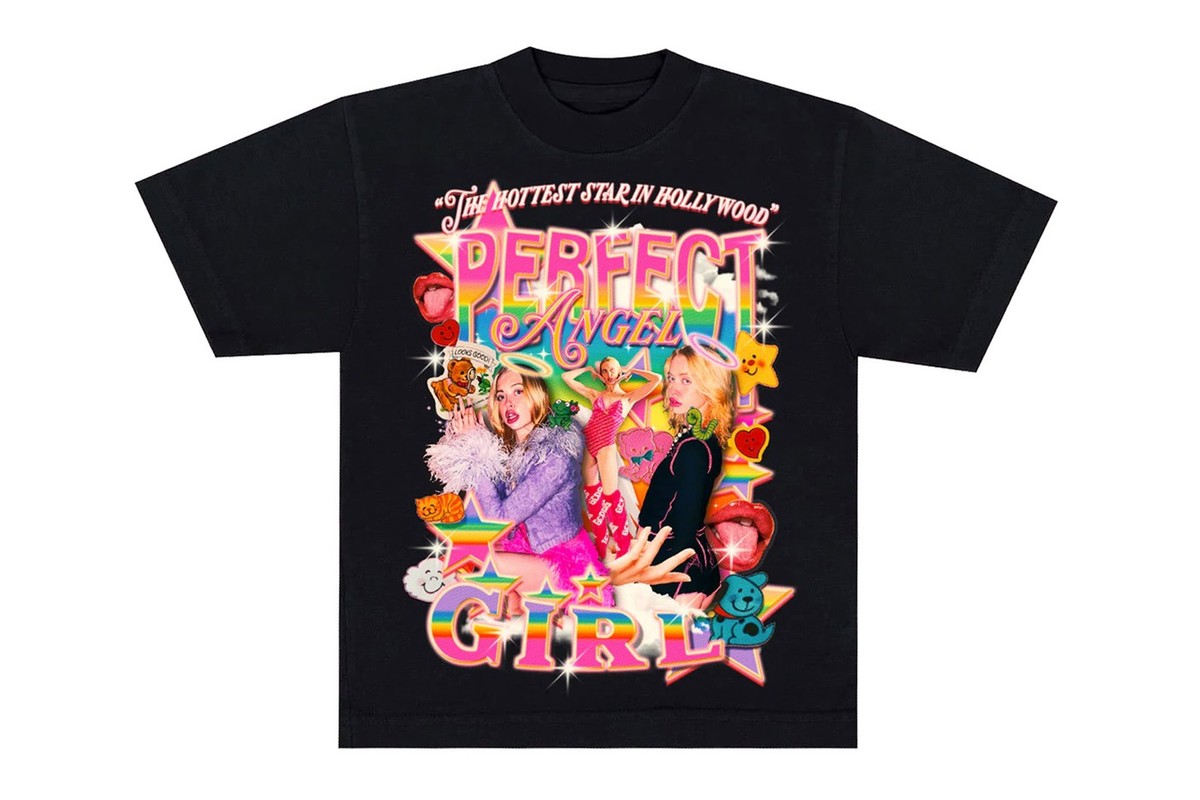 'Perfect Angel Girl' Chloe Cherry Just Dropped Merch
'euphoria' breakout star Chloe Cherry has released what she calls "the hottest shirt from the hottest girl in hollywood".
Chloe Cherry has made a splash this year, from playing Faye in HBO's 'Euphoria' to walking in Blumarine's AW22 show. If you don't know Chloe Cherry, where have you been?
Fresh from turning heads at Coachella in her 'sex with you sucks' T-shirt Chloe has just dropped merch for her constantly growing number of fans. The T-shirt comes in black and white with Chloe's image emblazoned across the front surrounded by colorful cats, rainbow stars and the words 'PERFECT ANGEL GIRL', Chloe's Instagram handle.
The Y2K-esque graphics on the t-shirt were designed by @collegedrop_out. The official website claims that the pieces are "hyper-limited edition" and are "made in Los Angeles right in Chloe's backyard". The conscious queen Chloe is the t-shirts are also said to be "fair trade and crafted with labor ethics in mind". Currently, the T-shirts are only available in the USA "for now".
T-shirts available to buy now on chloecherry.com