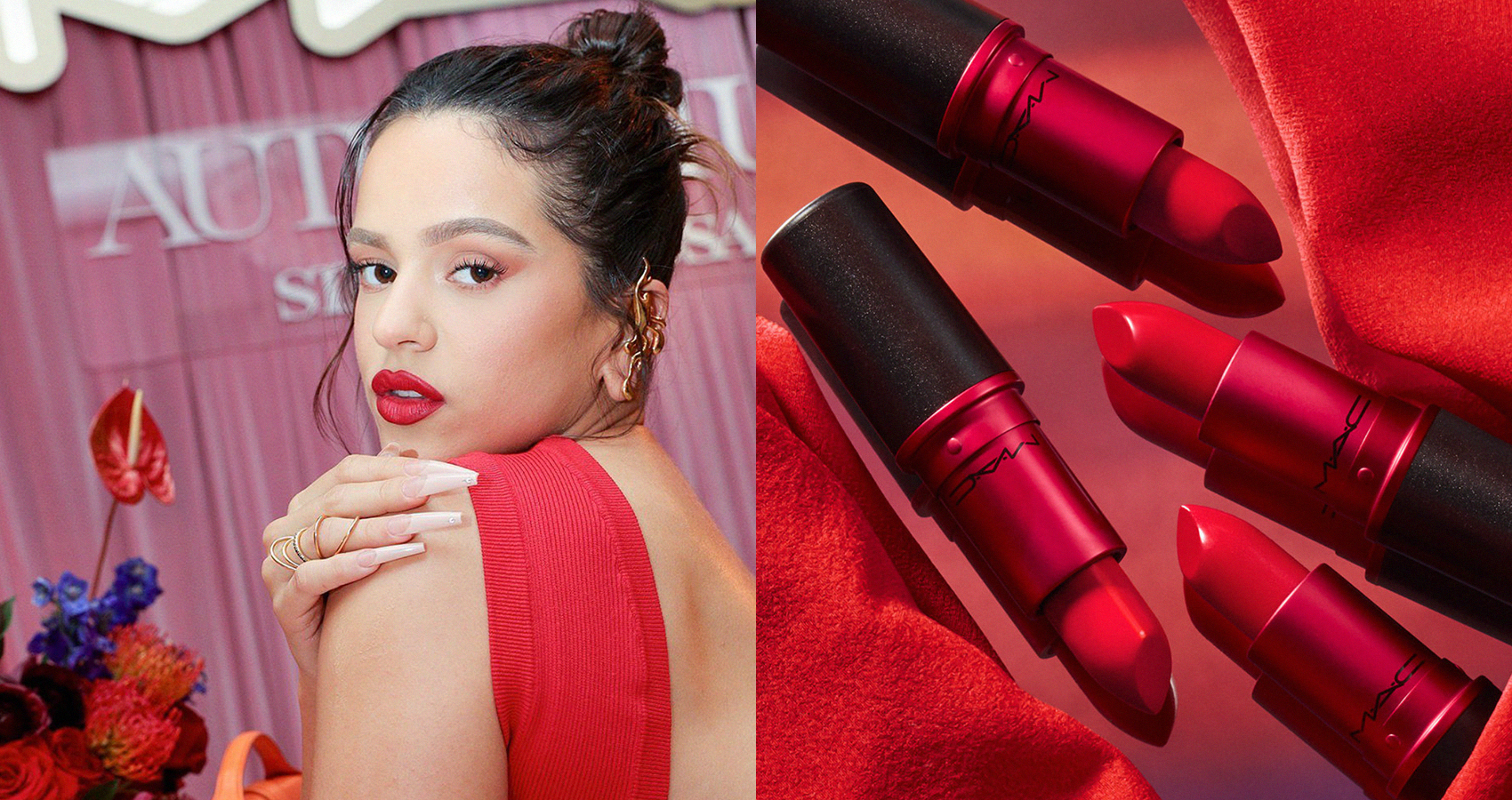 The Best Red Lipsticks To Channel All The Taylor Energy
RED lips for all the Swifties.
This past weekend, Taylor Swift released RED (Taylors Version) – a revised version of her original Red album that debuted in 2012. Some may see it as her attempt to curate a mid-career revamp, however, the true Swifties know this inlet to her real history is her little thank you to our hard work and dedication – to her of course. With all the empowerment in her new songs, I feel its only fair we take this feeling one step further: claiming the power radiating off these songs through Taylor's iconic, bold look – the red lip. After meticulously listening to this album on repeat for the past four days, I have carefully compiled a list of the perfect red lipsticks to match these vibes.
Yves Saint Laurent Rouge Pur Couture Satin Lipstick
First up, my personal favorite: the YSL Rouge Pur Couture Satin Lipstick in the shade "1966 Rouge Libre" a deep, blood-red that channels the ultimate sultry and empowered energy; definitely matching all the vibes off this album. This lipstick features a creamy and rich formula that is both pigmented and hydrating – perfect for any time of day or year. With a satin finish, you can expect this lipstick to last up to six hours of wear and provide full coverage. If bulleted lipsticks are your go-to, but you've decided to leave the matte lip trend back in 2016, this is quite literally made for you.
Shop it here for $38
Fenty Stunna Lip Paint
Up next, we've got one of the most iconic red lipstick to date – the Fenty Stunna Lip Paint in the shade Uncensored by Rhianna. Reviewed and loved by thousands of Makeup Influencers such as MikaylaJMakeup, this red lipstick is coined to be the perfectly 'universal' red. Perfect for the liquid lipstick lovers, this formula is ultra-pigmented and mattifying – without the crumbly dryness. Free of parabens and also cruelty-free, this liquid lip is lightweight and long-lasting: truly a timeless product that provides a boundless amount of confidence to all skin tones. The bold shade of this lovely lip is perfect to match Taylor's signature look.
Shop it here for $25
MAC's Retro Matte Lipstick
Another one for my matte lipstick lovers! MAC's lipsticks have been idolized for years; literally almost 40 years now. This hype, however, is definitely well-deserved. Loved by millions of people, Taylor swift also seems to fall into the hype of MAC lipsticks, specifically, the Retro Matte Lipstick in shade Ruby Woo. One of MAC's most iconic lipstick shades of all time, it has also become Taylor's signature color. Encased in black and silver bulleted packaging, this lipstick offers intense coverage and pigmentation – with a soft matte finish to avoid any drying or flaking. What better way to channel the RED energy, than the actual lipstick worn by the queen herself?
Shop it here for $19
Up Next, Taylor Swift Reimagines Her Old Songs With Her New Album