'Chess' By CHILD + the banned Normalizes Feeling Like A Mess
This is how 'The Queen's Gambit' would sound like if it was a song.
Adulthood is definitely overrated yet simultaneously, weirdly glorified in the capitalist society we are forced to live in. This is why it seems highly likely that at some point in your life you were stigmatized for being insufficiently grown-up or at least felt inadequate because of an ostensible lack of maturity. While most people, in this case, try their best to fit in, CHILD, a magically sounding artist perched between London and Copenhagen, decided to own an imposed sense of inadequacy and turned it into a sassy yet deeply intimate song, 'Chess.'
Josephine Carl baptized her musical persona as a CHILD after a Phoniatrics specialist defined her voice as 'stuck in puberty.' Her unique, bright, crystal clear vocal and stage name, therefore, are in the perfect lineage with her newest single's confession. 'Chess,' the first chapter of a three-fold release spanning September to November 2022, coinciding with the announcement of her debut EP release coming in spring 2023, compares life to a game of chess and unfolds a personal but simultaneously, highly relatable revelation.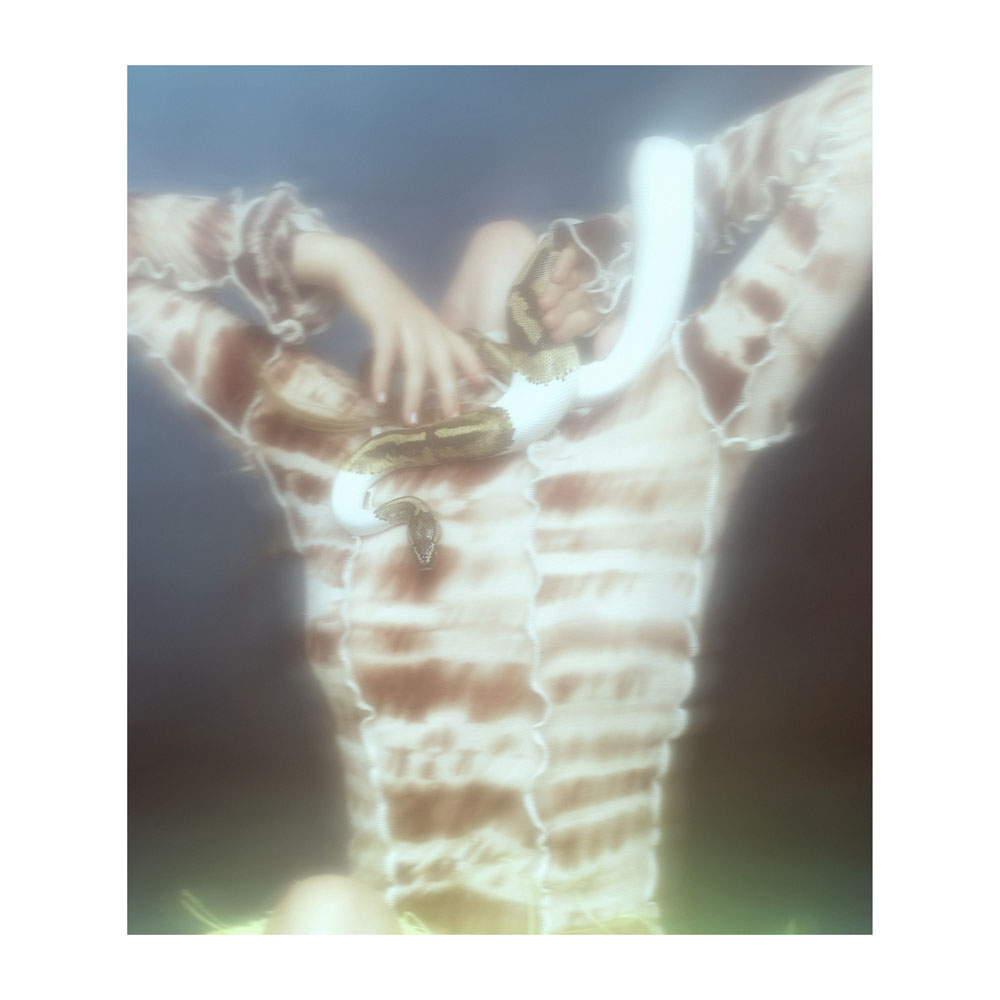 'On the bus, riding through London about 4 years ago, new to the city, I faced what seemed like the inescapable truth: that I will always be a victim of my own delusive naivety,' shares CHILD. 'A girl playing dress-up in snakeskin, embodying and shedding different prints and colors, never at ease, constantly in character. Always trying hard to be good, yet never getting it quite right.' Beth Harmon joined the group chat.
The single's artwork, captured by Jakub Gessler, takes the snakeskin imagery to the next level as CHILD, attired in vintage pieces by A Sai Ta, freezes in an embrace of a piebald ball python that comes across as poisonous but also, disturbingly affectionate, almost symbiotic. This is how the photo shoot, released in tandem with London Fashion Week, reflects the song's grumpy sexiness, rebellious escapism, and hypnotic rhythm. A sultry bassline entwines CHILD's vocal, impressively ranging from sensual lows, reminiscent of Lana del Rey to exhilarating highs, resembling Grimes. 'Chess' could easily be featured on 'The Queen's Gambit' soundtrack not only because of its obvious thematic connotations but also, thanks to the nebulous fantasy and dark reverie it effortlessly creates.
'Chess' By CHILD + the banned is out now. Stay tuned for more.