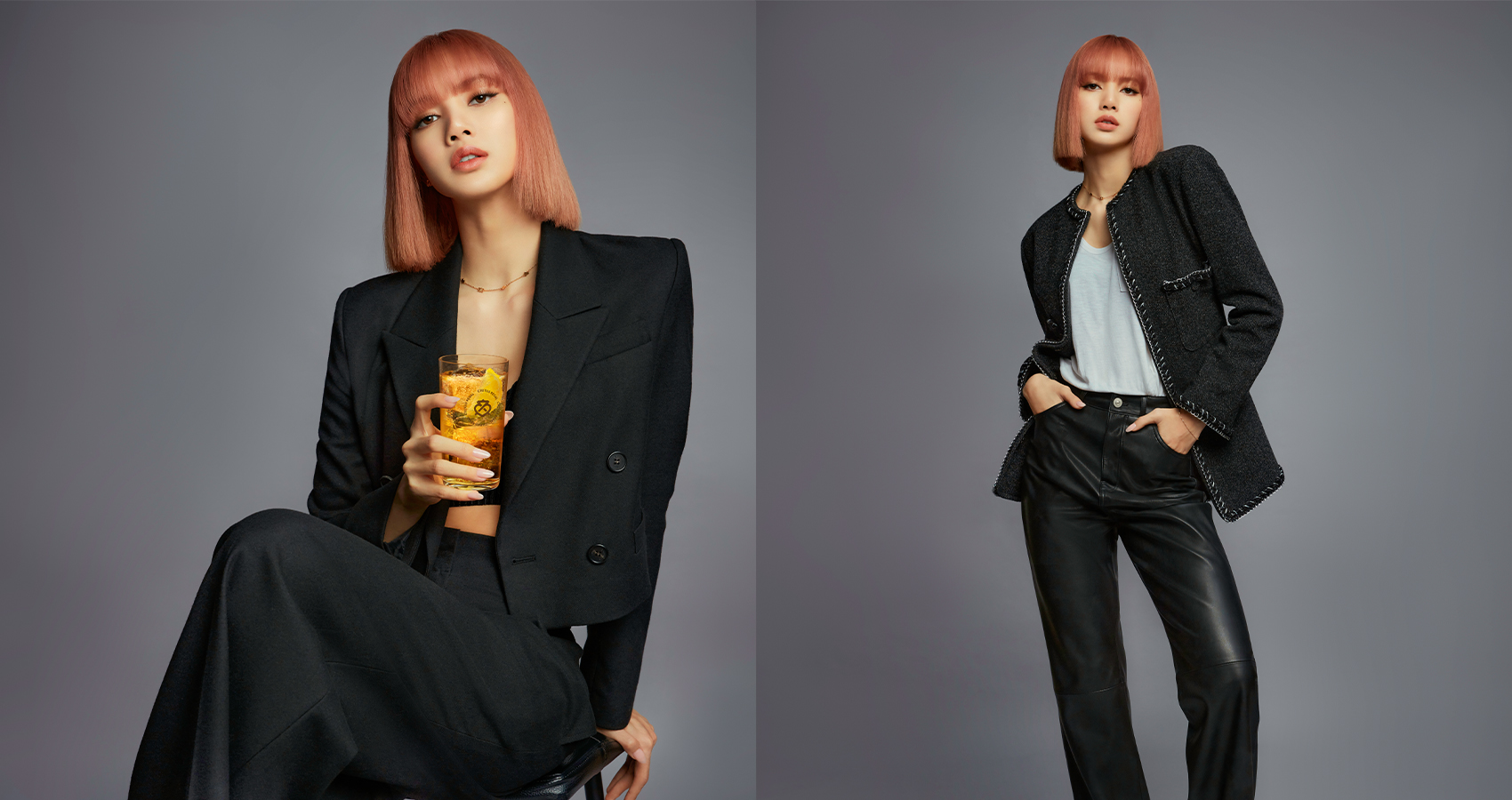 K-Pop It Girl LISA Has Been Announced As The Face Of Scotch Whisky Brand Chivas
The BLACKPINK member will act as the first ever female face of the brand in Asia.
K-pop superstar LISA has seemingly done it all: she's a member of the biggest girl group in the world, has broken tons of records through her solo career, and is the face of countless luxury fashion campaigns. Now, she can add being the ambassador of a scotch whisky to the list as well.
As of March 2022, blended scotch whisky company Chivas has announced that LISA will become their newest ambassador, and the very first female face of the brand in Asia. The announcement arrives as a part of Chivas' 'I Rise, We Rise' campaign, which aims to celebrate and elevate audiences to hustle their way towards success. The partnership was launched with a TV spot featuring LISA encouraging audiences to create their own success as she sips a Chivas Highball, practically radiating luxuriousness.
LISA, born in Thailand as Lalisa Manoban, launched her career as a trainee for Korean entertainment agency YG Entertainment, which is where she became a member of girl group BLACKPINK in 2015. Since then, she has gone on to establish herself as a global it girl and a symbol of hard work and luxury. Combined with Chivas' message of personal elevation and grinding towards success, the partnership is a match made in heaven.
"After being on such a huge personal journey and hustling over the past few years, I want to inspire people to elevate themselves. It was a no brainer to partner with Chivas, as their values are so closely aligned with my own, plus I've always been a whisky fan!" says LISA on the announcement. Chivas Global Marketing Director Nick Blacknell adds, "LISA is a global superstar, and more importantly a role model for the next generation, which undoubtedly makes her the perfect spokesperson for our 'I Rise. We Rise' campaign."
The campaign will continue its rollout throughout 2022, with additional events and exclusive drops set to take place later on in the year.
Up Next, Harry Styles Has Officially Announced His Third Album