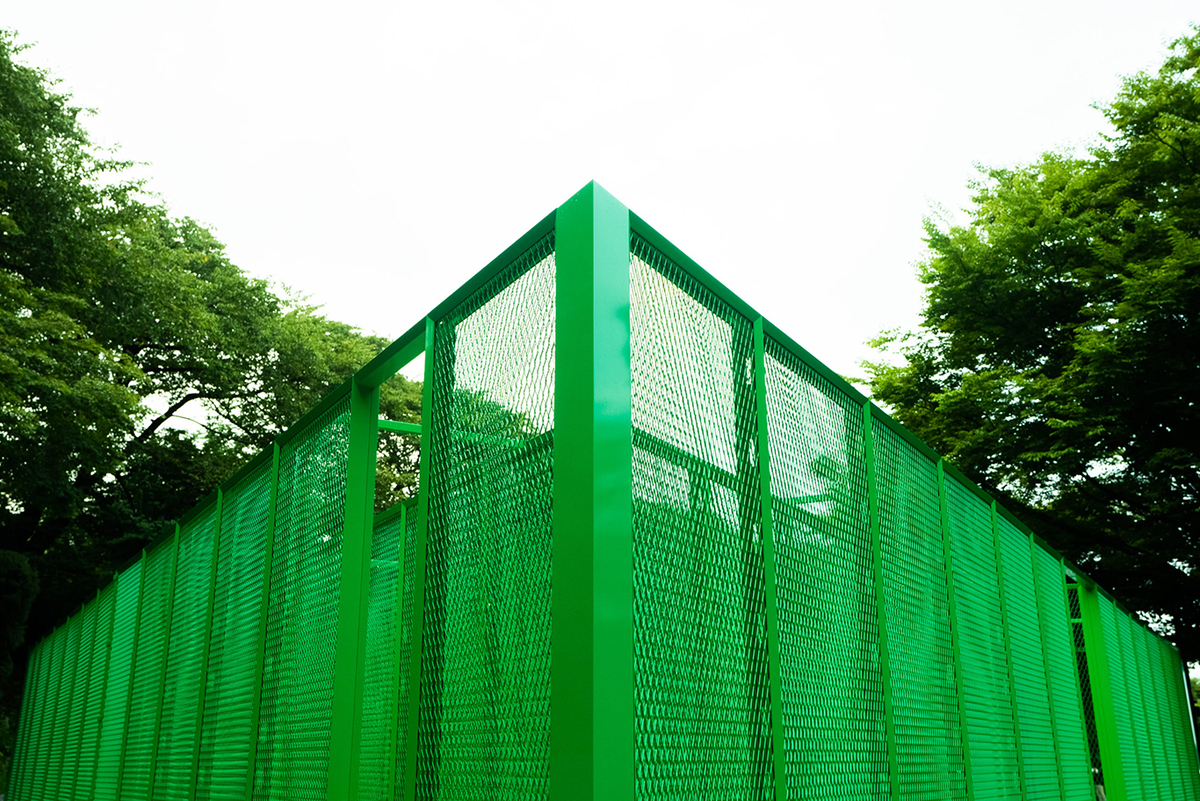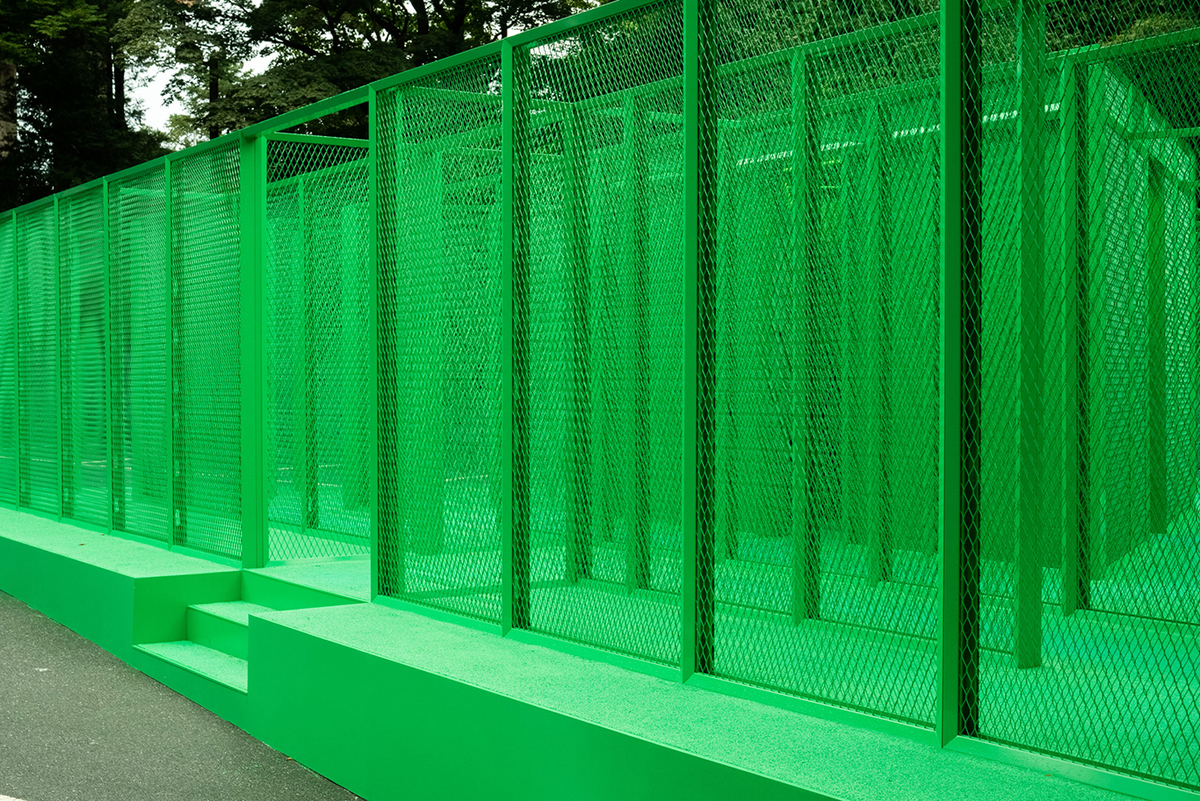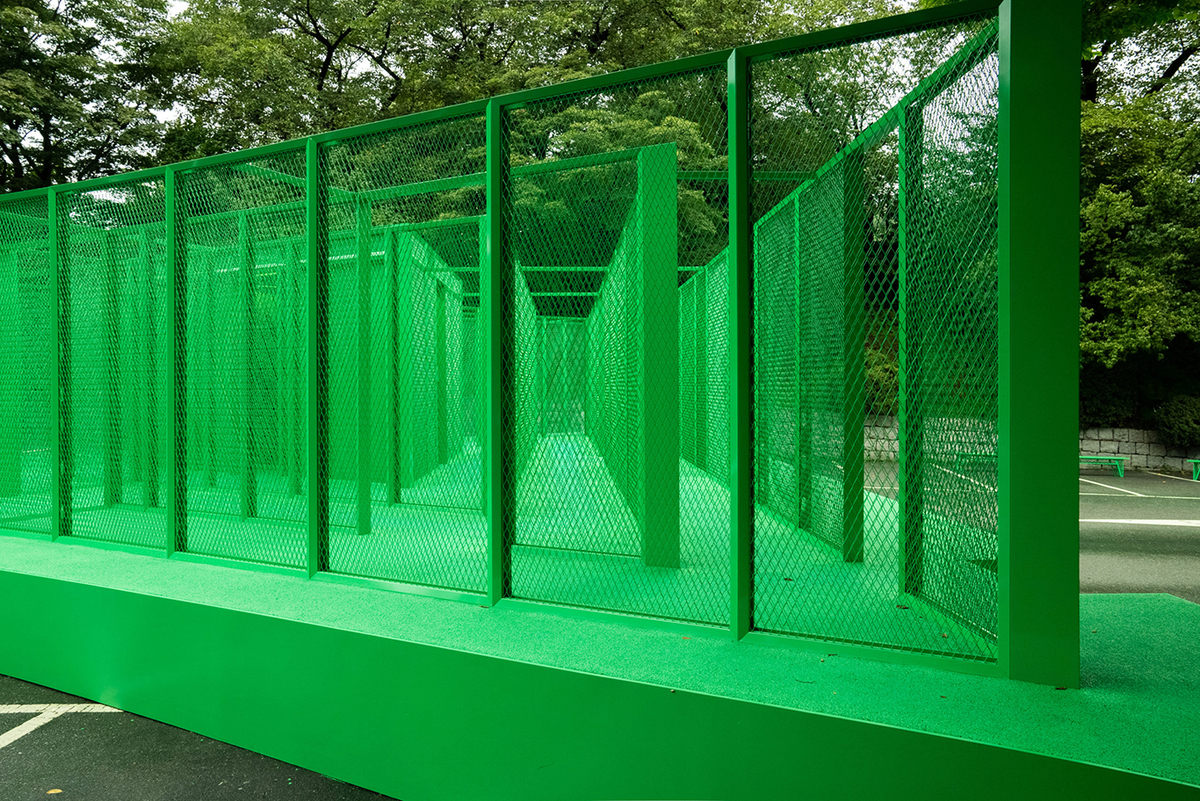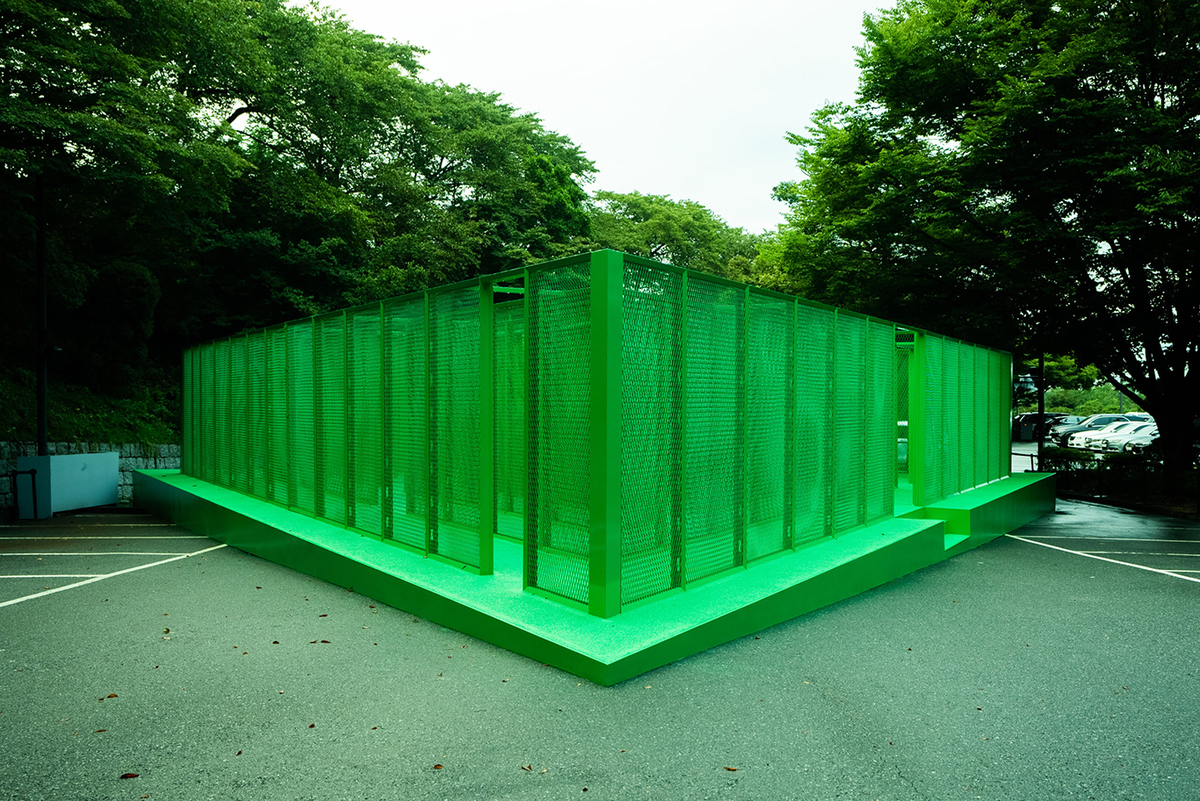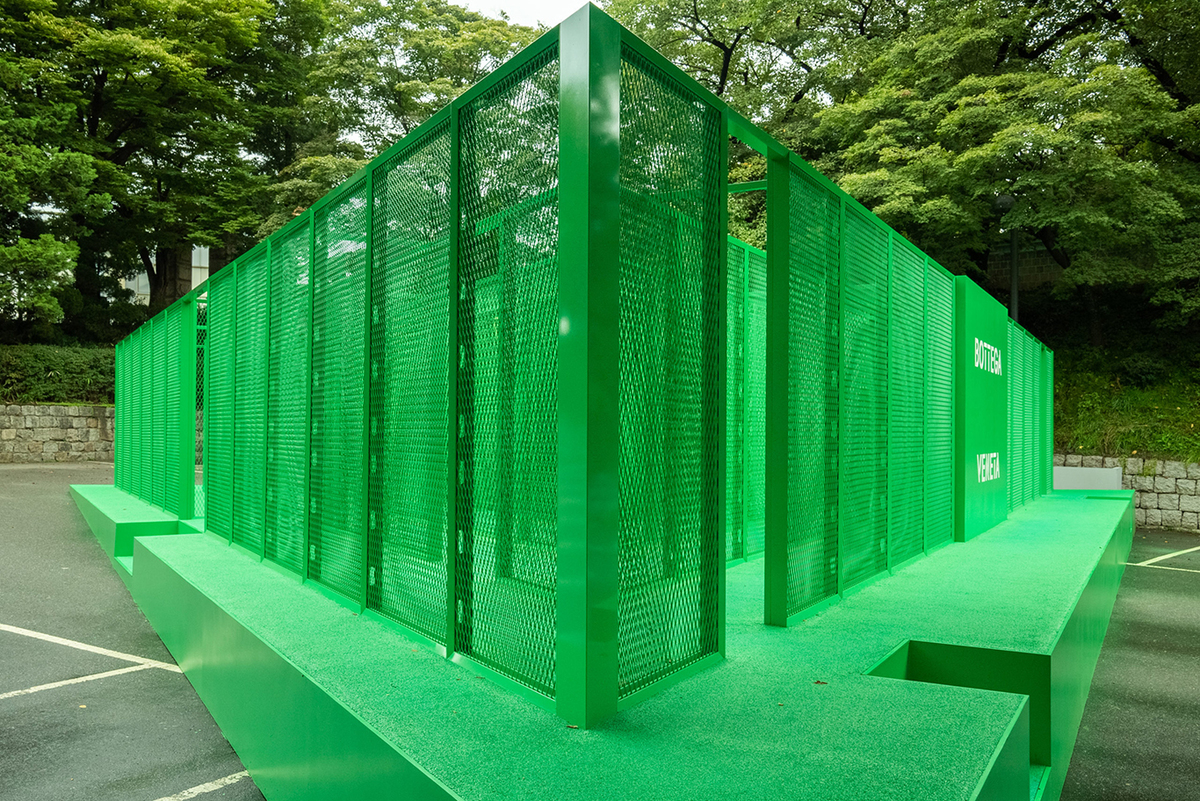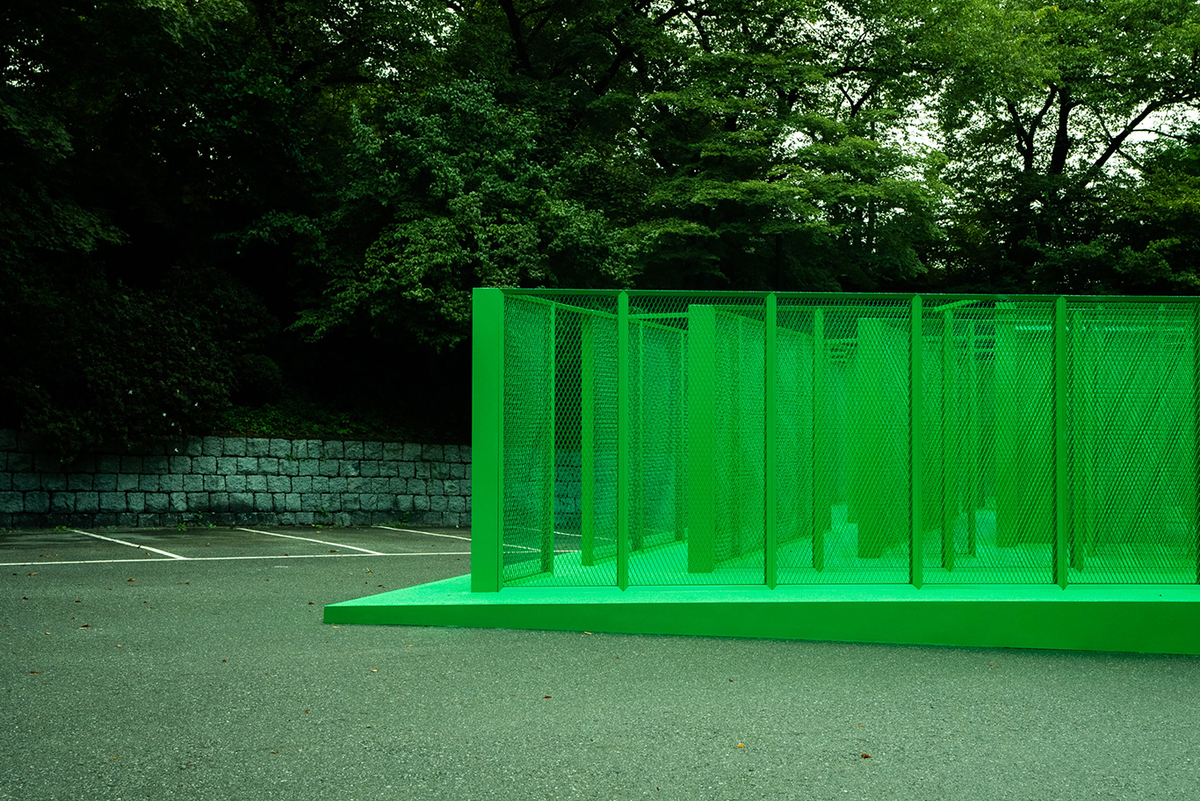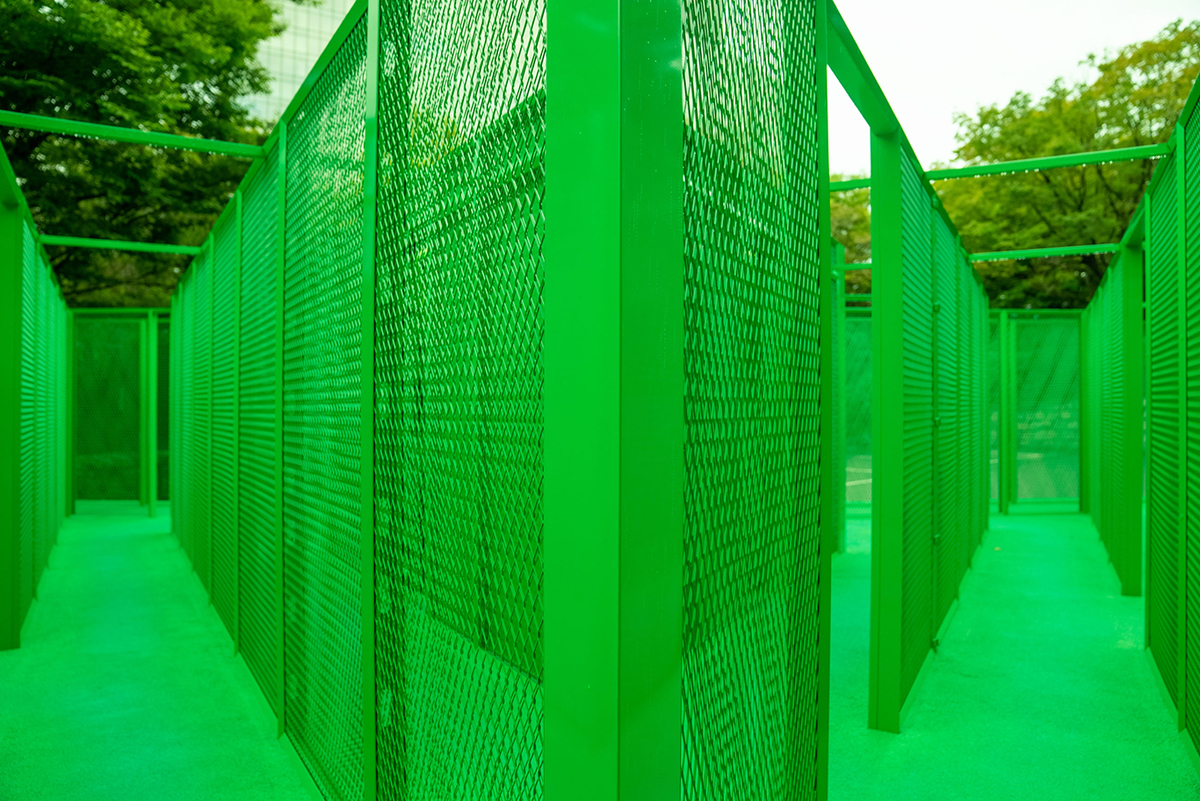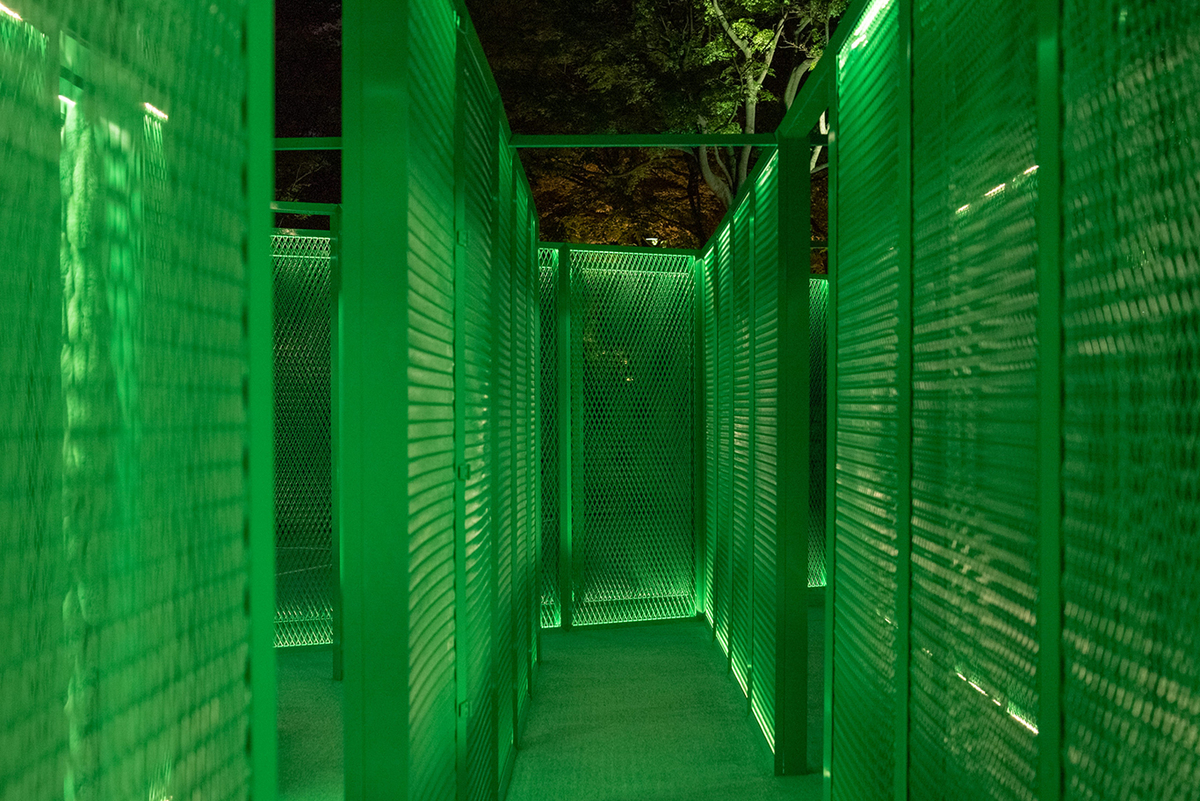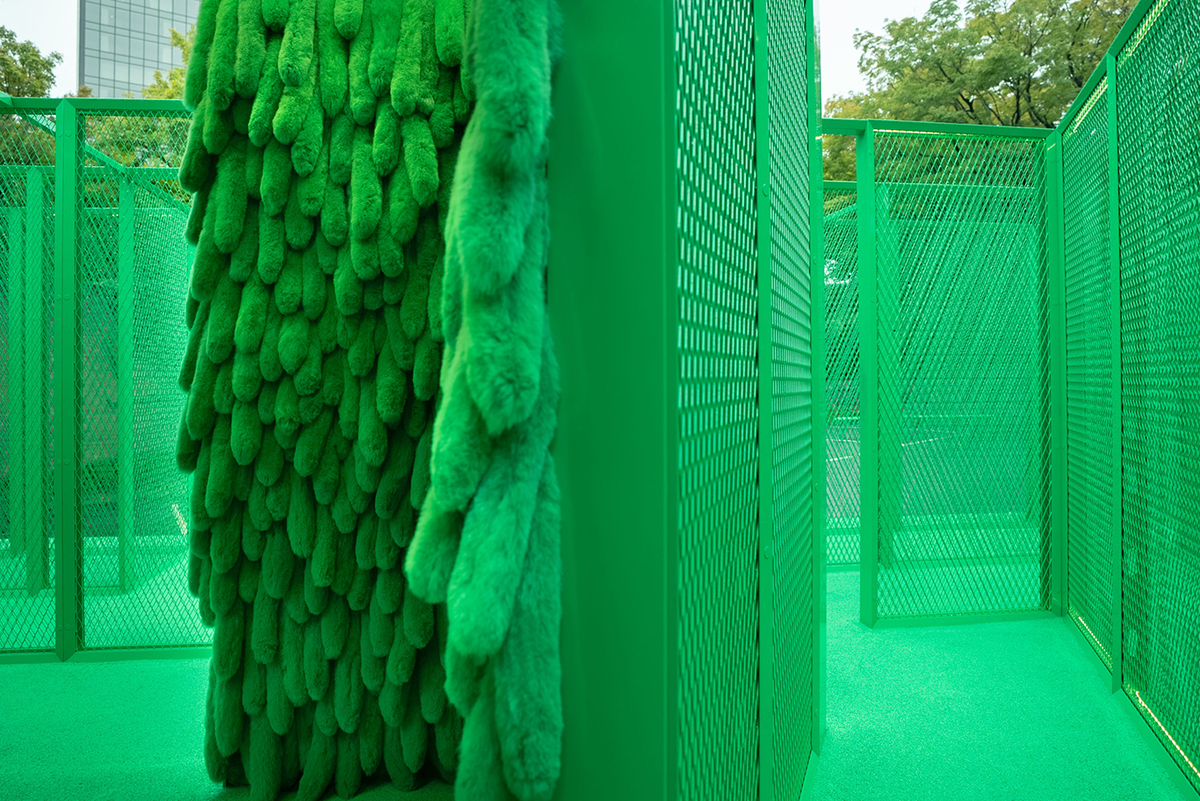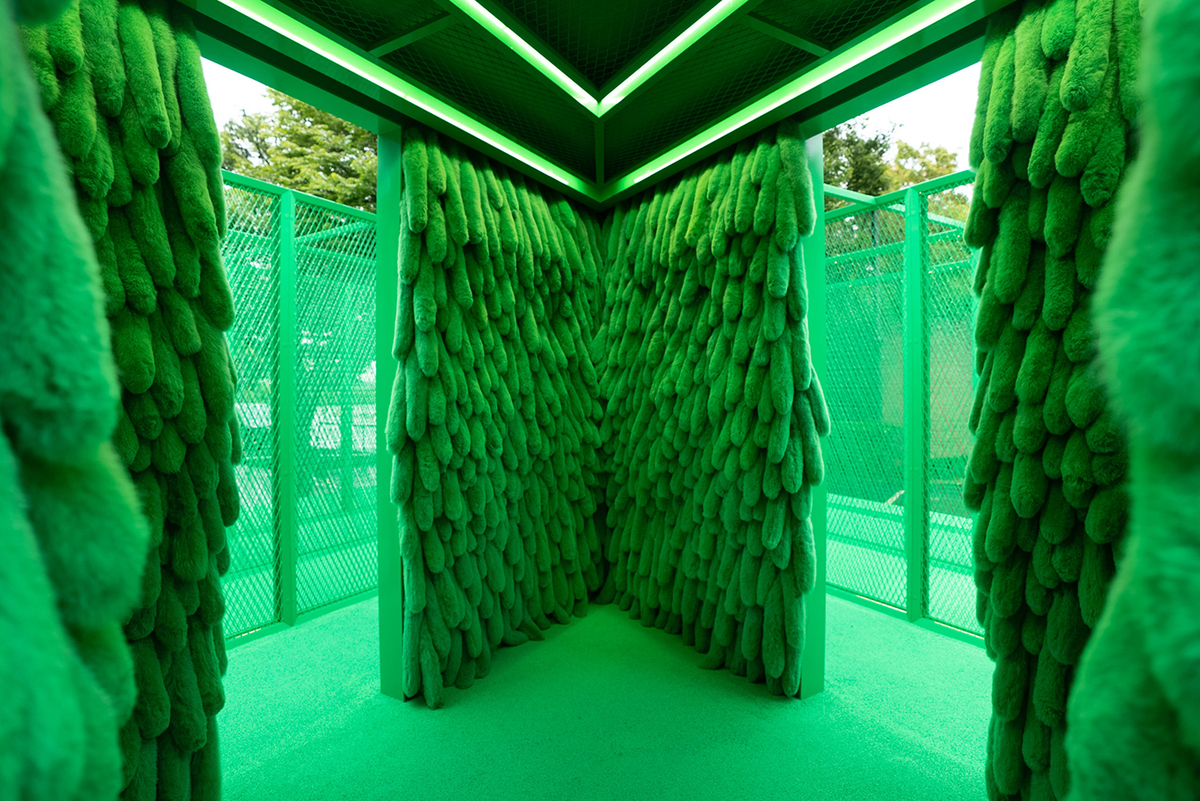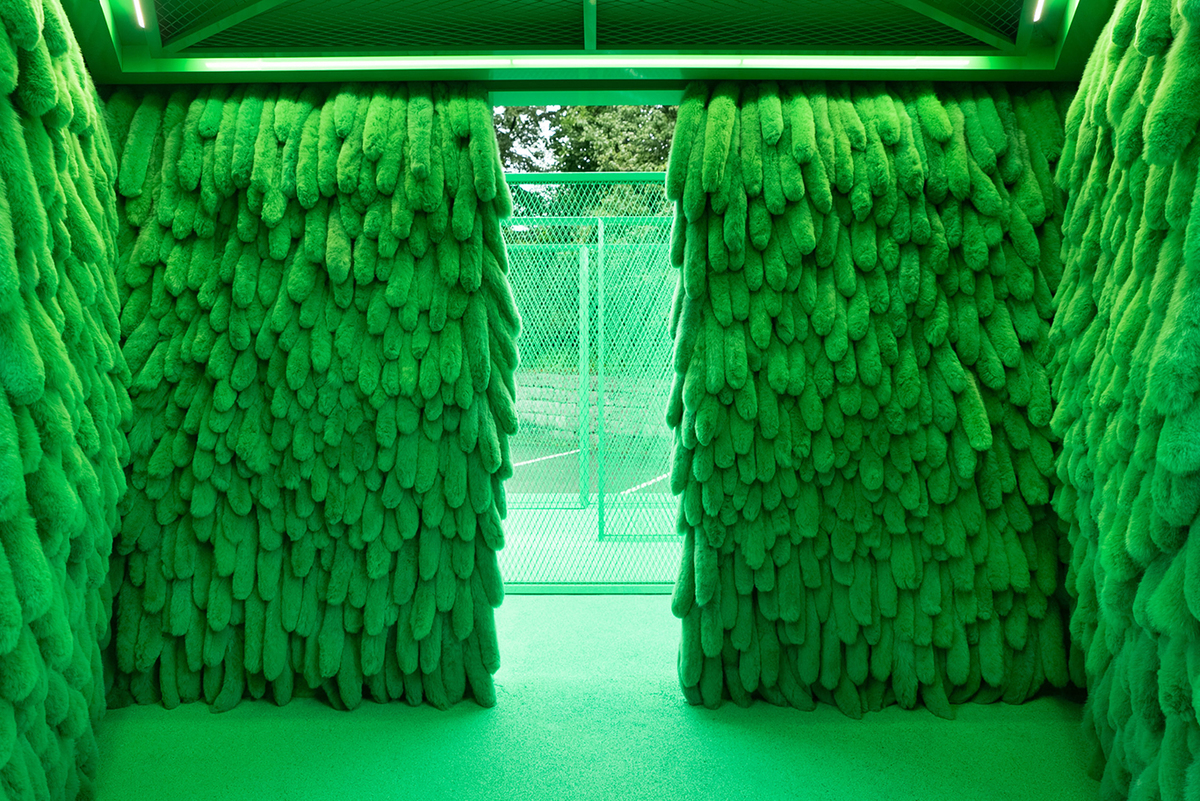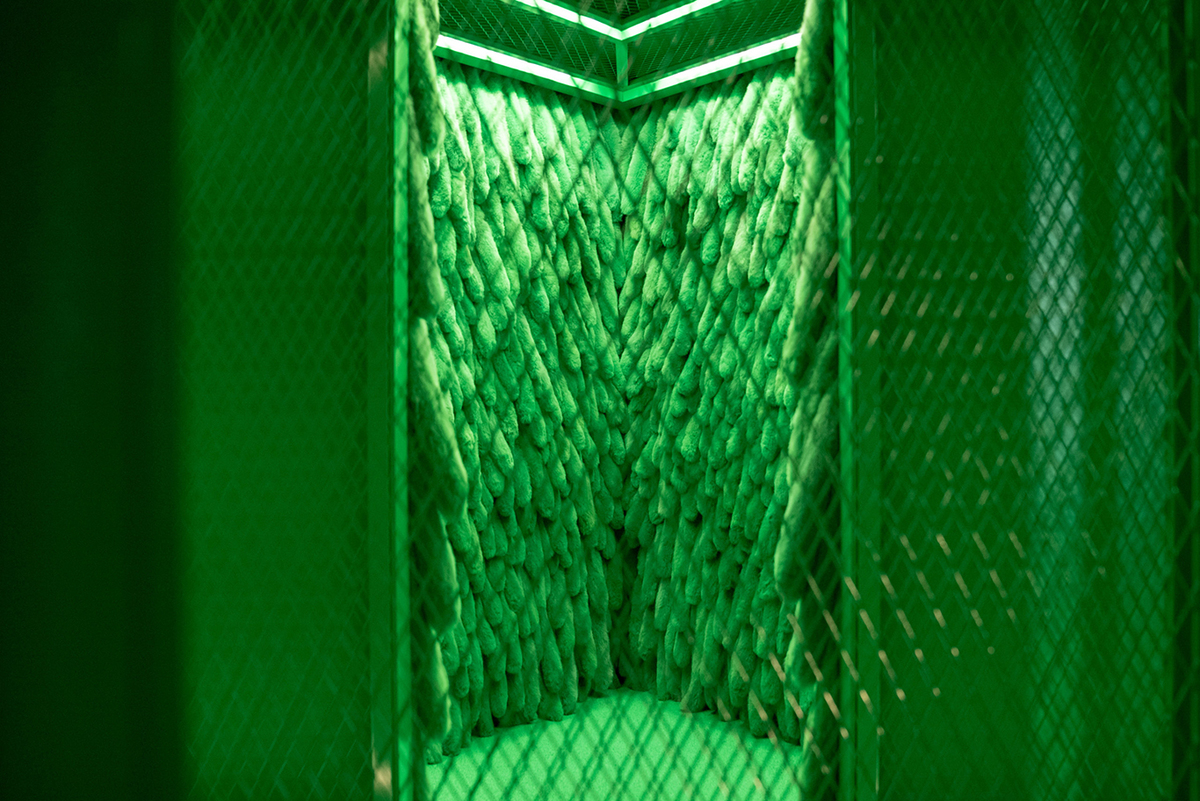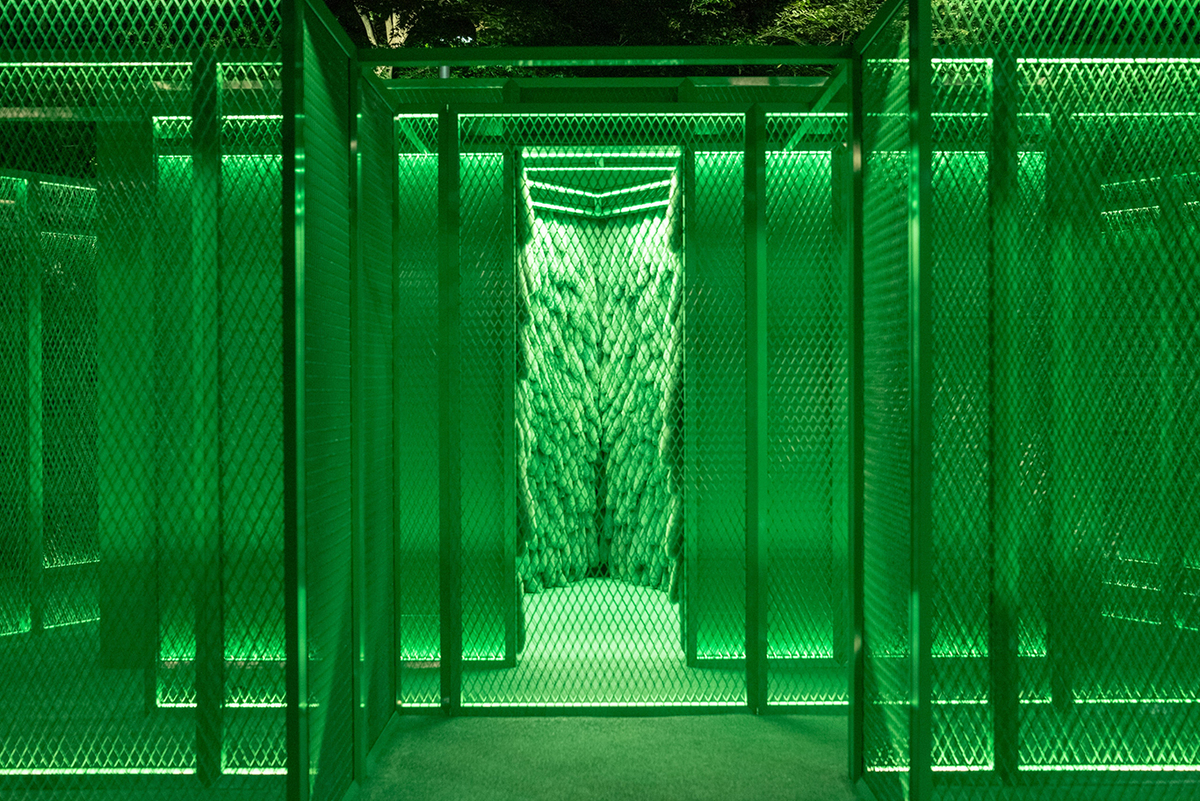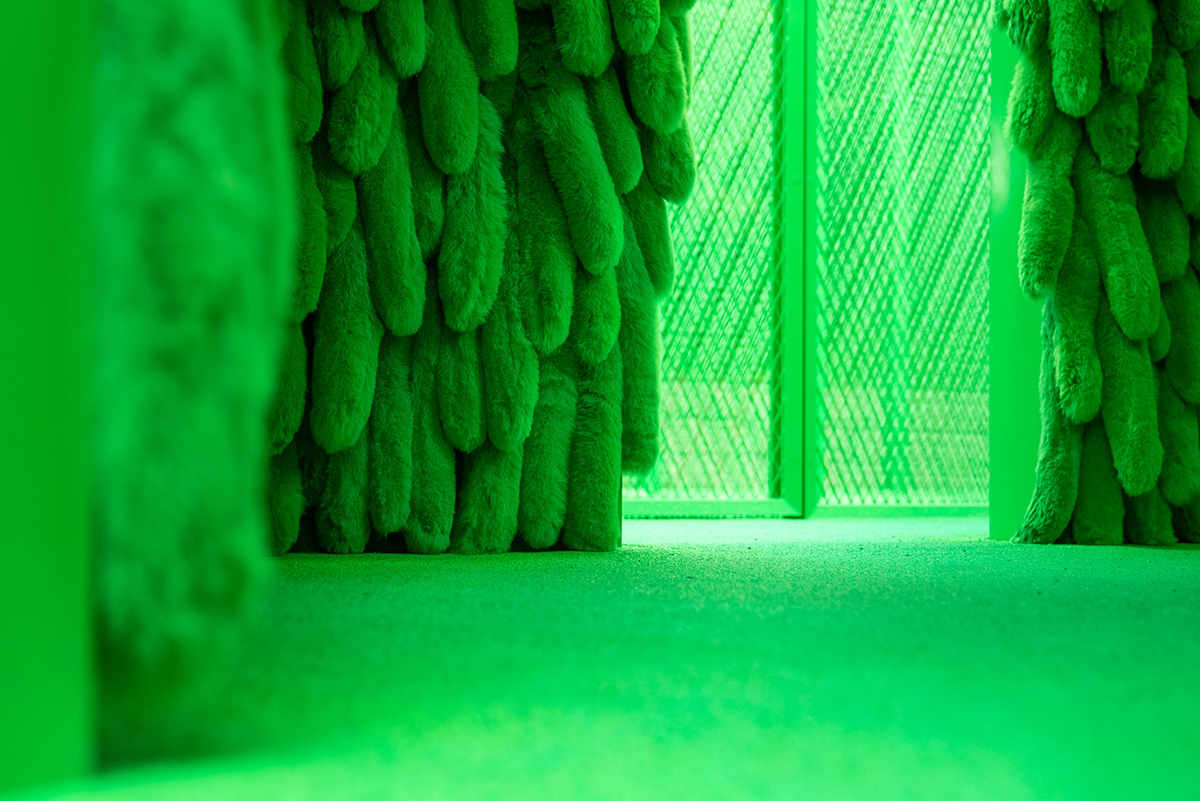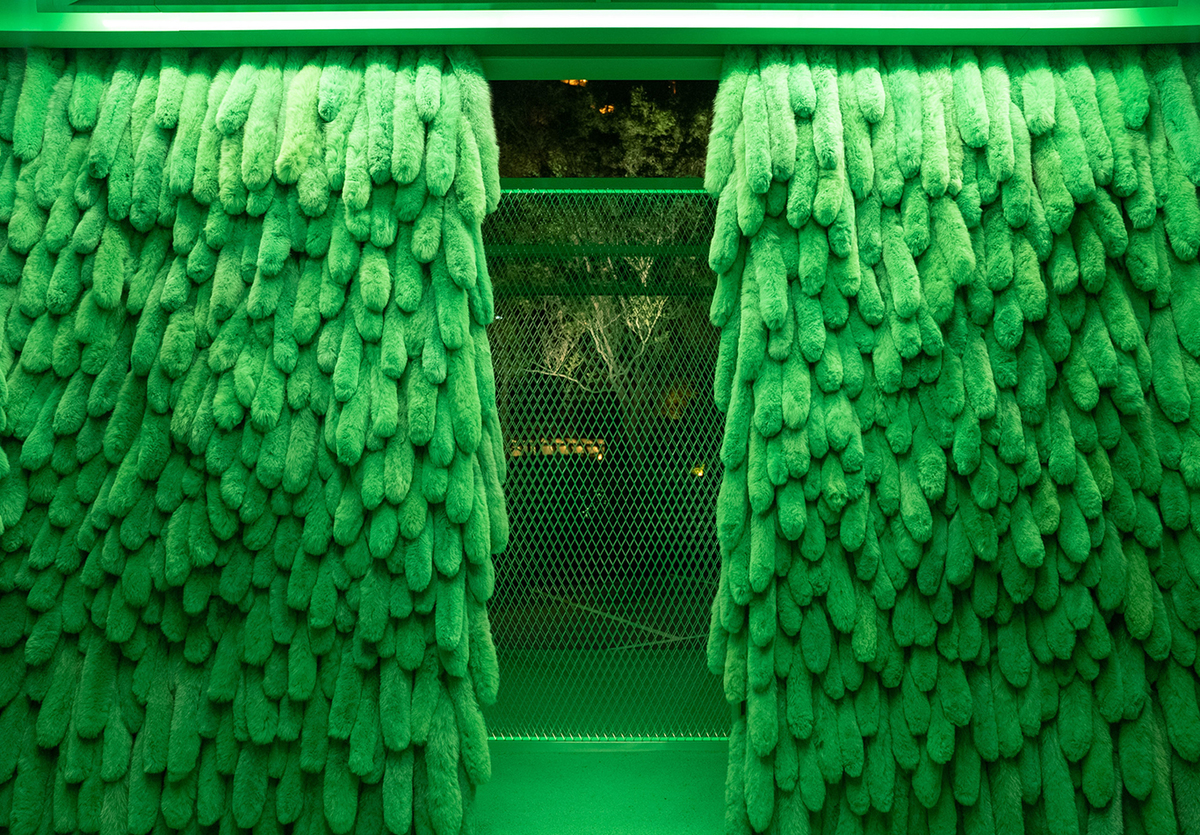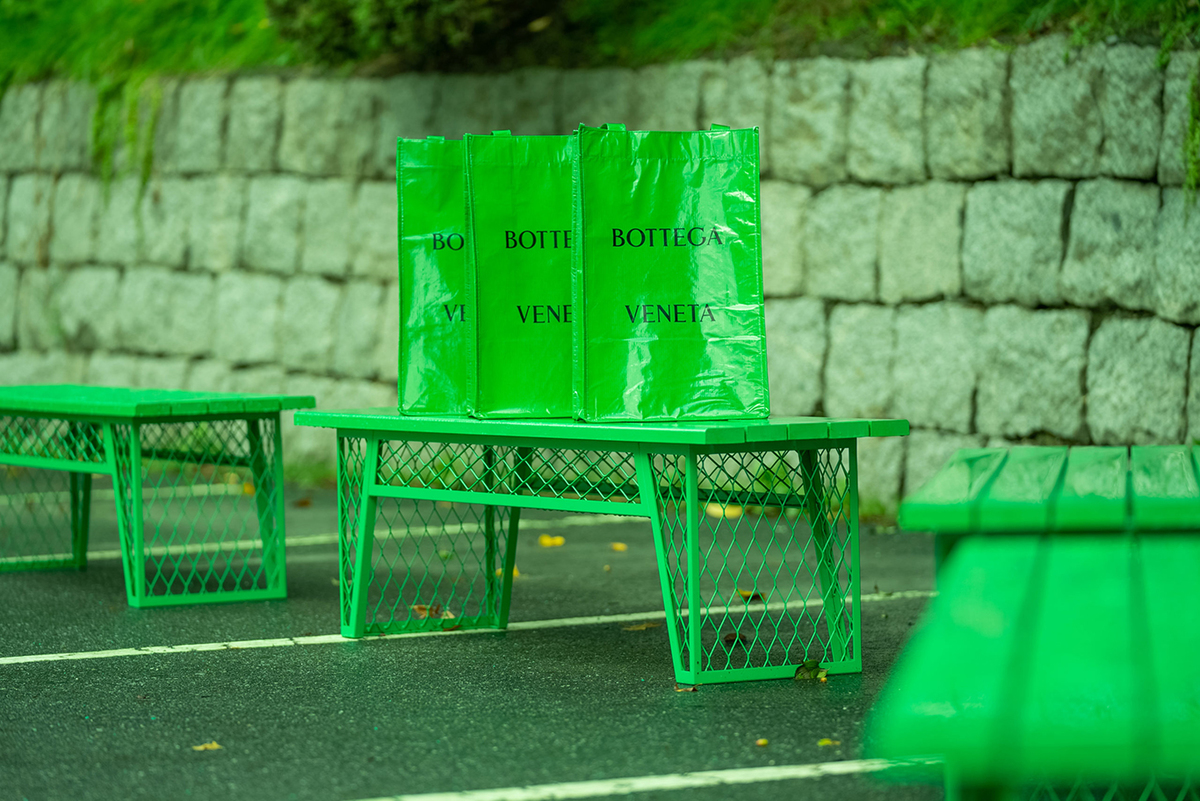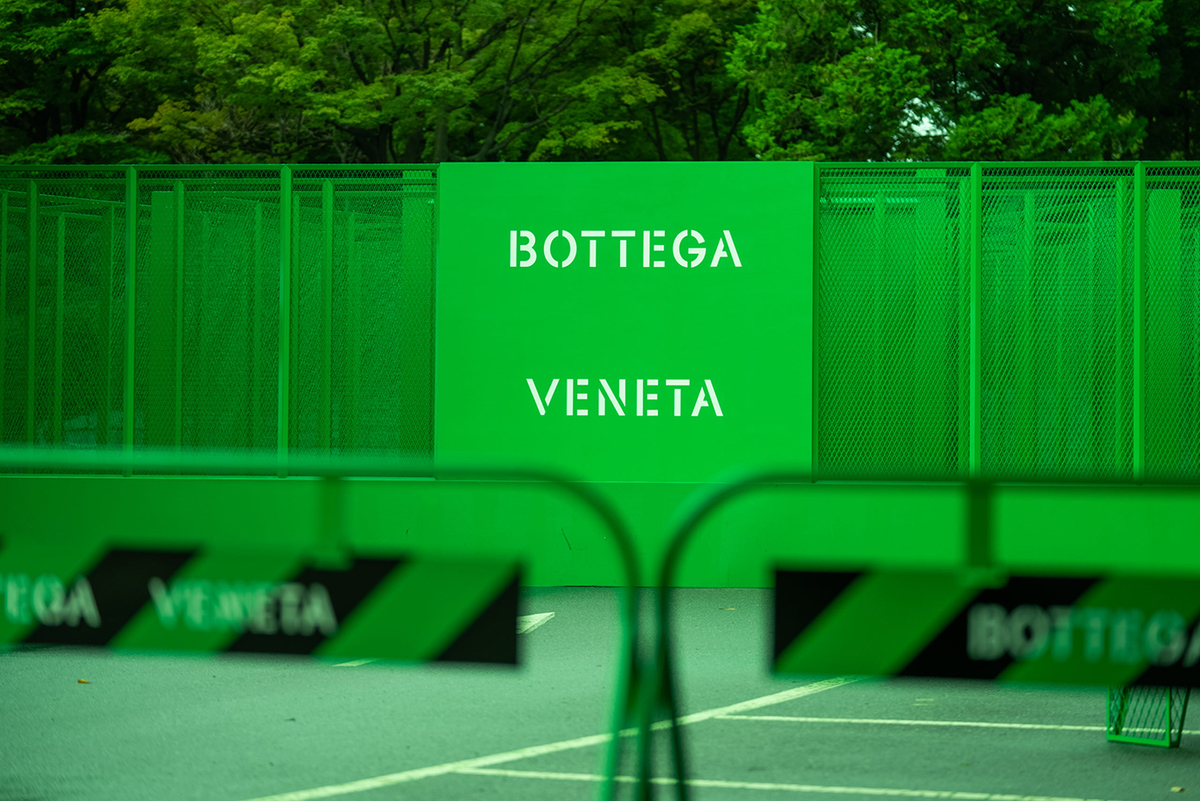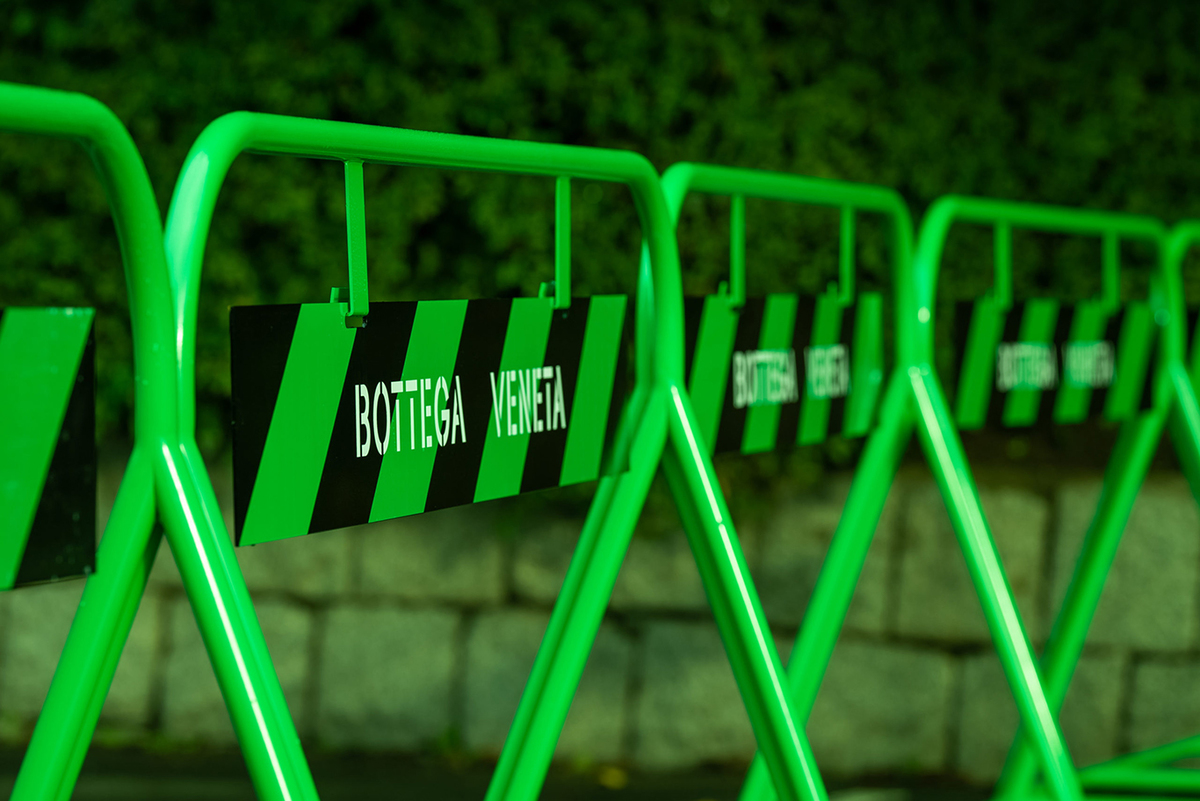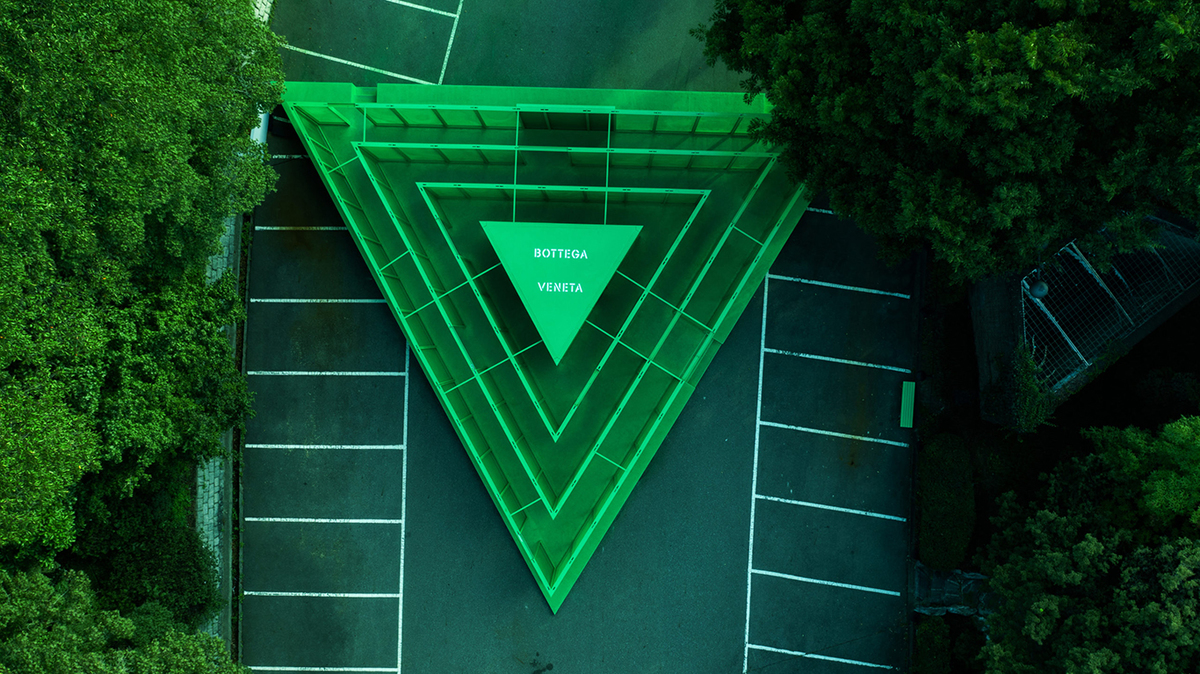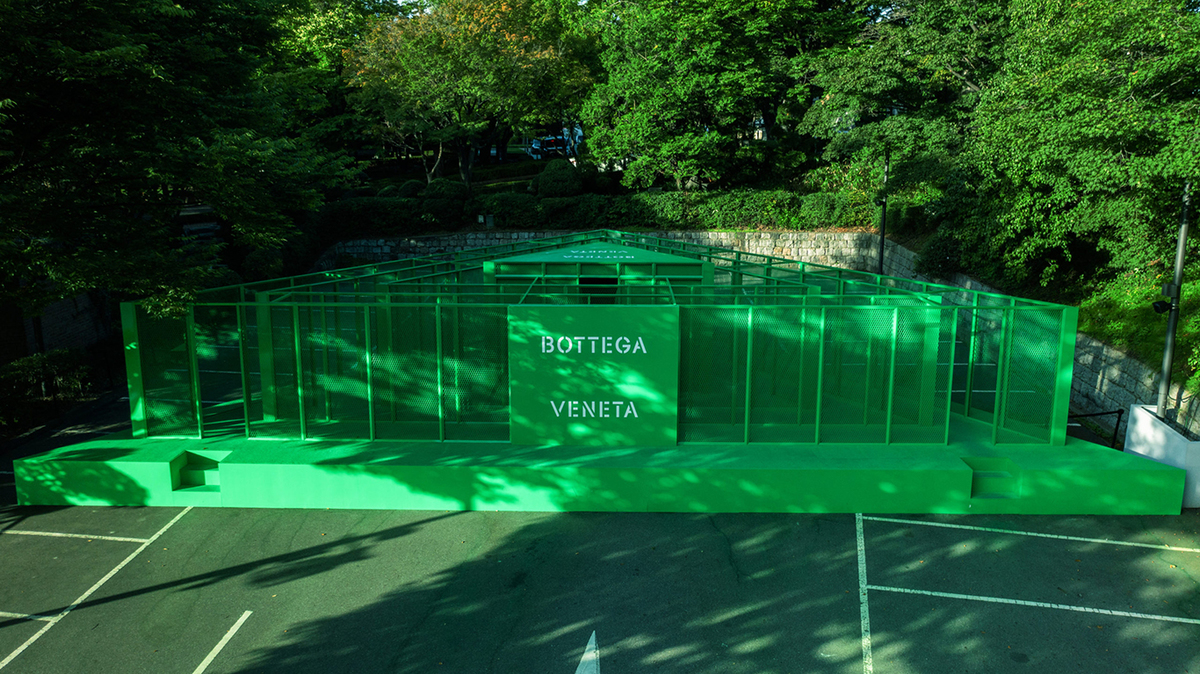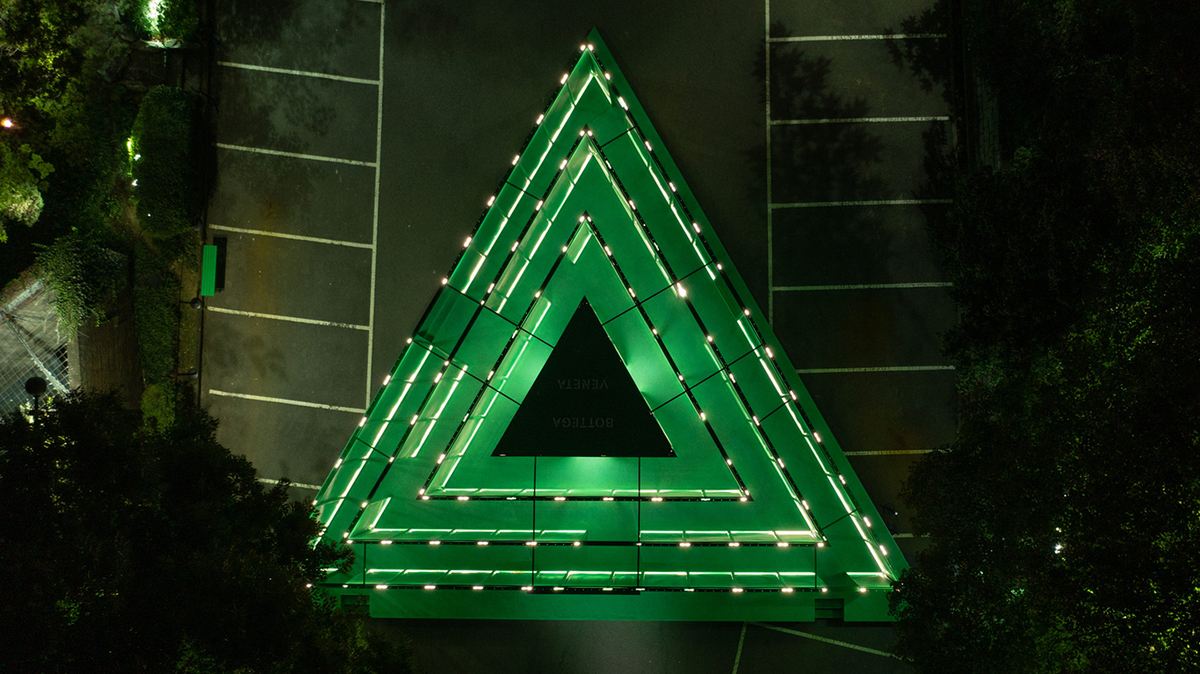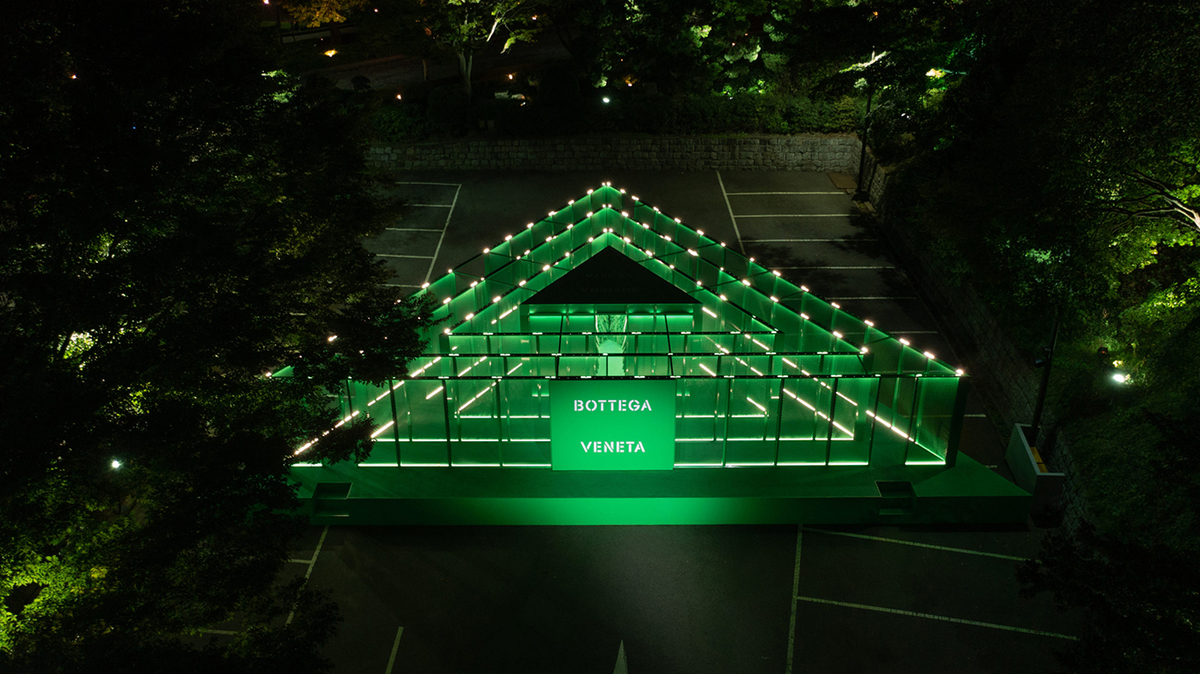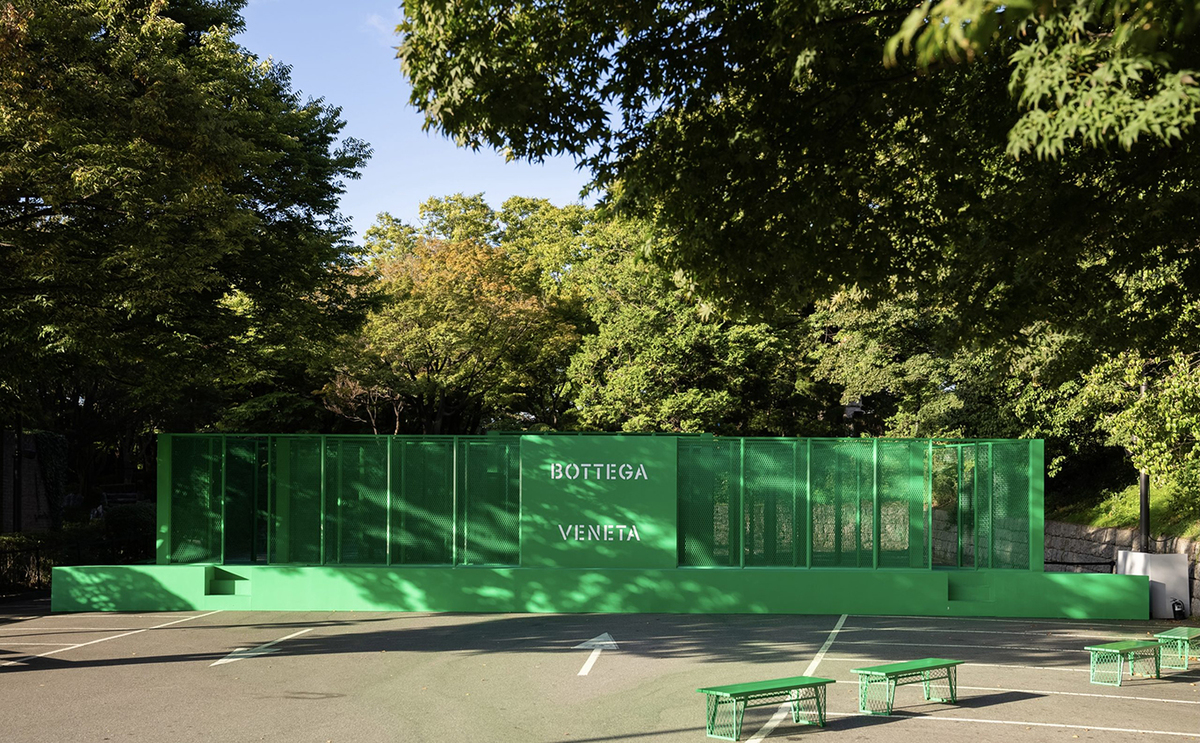 Bottega Veneta Launches The Maze in Seoul
The mysterious art installation is interpreted as being "Squid Game" inspired.
Known for its elusiveness and unconventional marketing strategies, Bottega Veneta has returned with a new art installation that is grabbing everyone's attention. Titled "The Maze," the 16-metre long giant labyrinth is located in the parking lot of the Grand Hyatt in Seoul, South Korea.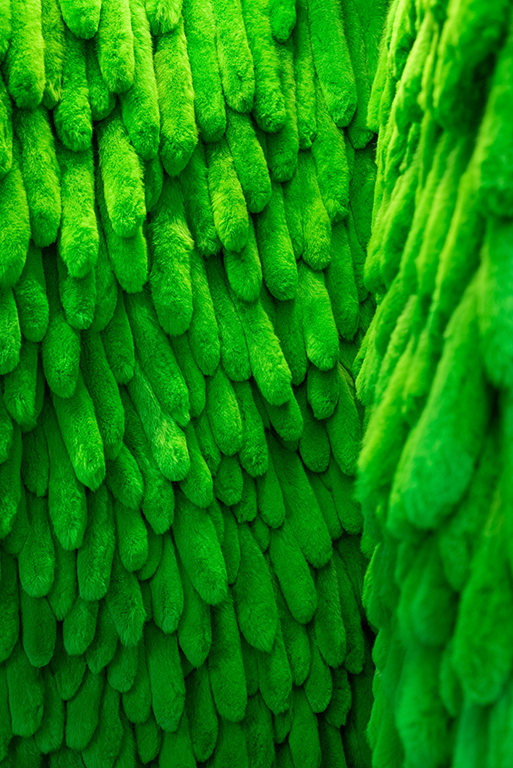 The Parakeet-green maze is shaped like a triangle, a signature symbol of the Italian fashion house. The structure is lined with chain-link fences which guide you into the central space, which is completely covered in synthetic green fox tails. This is reminiscent of the coats from the FW21 "Salon 02" Collection that was presented in Berlin this past April.
Staying true to its secretive nature, Bottega Veneta has remained quiet about the new installation. South Korean stars like Go Hyun-jung, Ahn Hyo-Seop, and Code Kunst all appeared at the opening, using the green display as the perfect backdrop for some tasteful photos.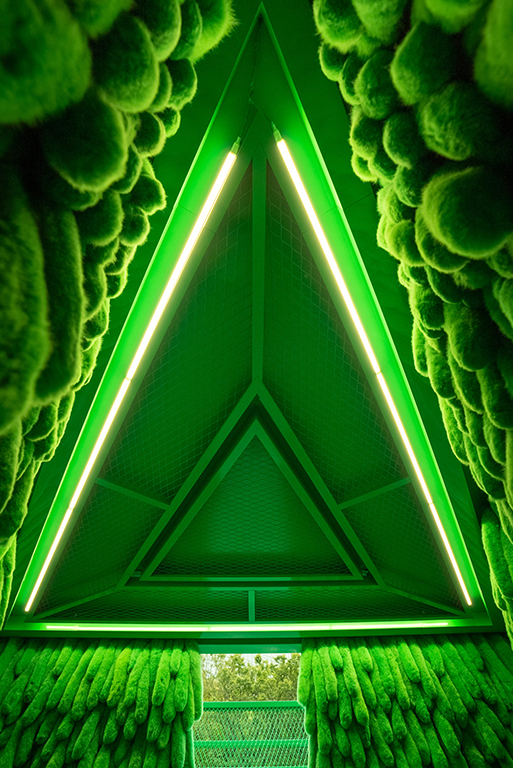 The ambiguity of the maze has left the art installation open to interpretation by the public. Many agree that that piece draws inspiration from the hit series Squid Game, as its monochromatic aesthetics and triangular shape are comparable to the triangle table that appeared in the last episodes.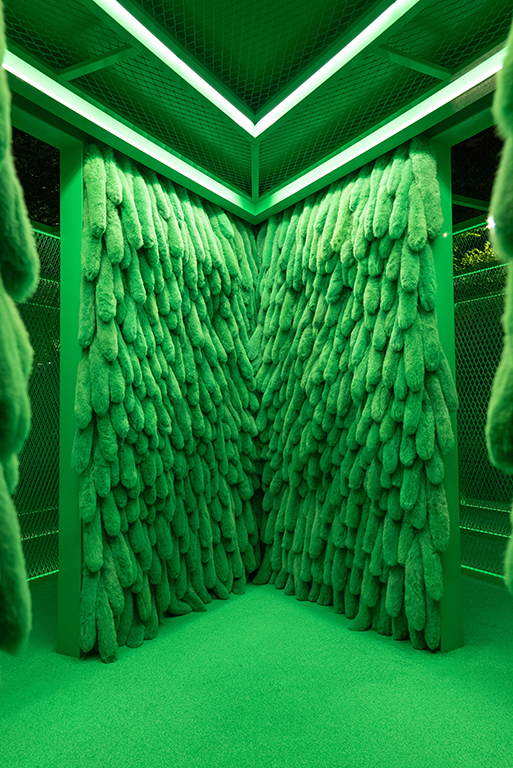 Check out Bottega Veneta's "The Maze" in the photos shown above.
Up Next, The 5 Boot Trends To Know For Fall/Winter 2021-2022