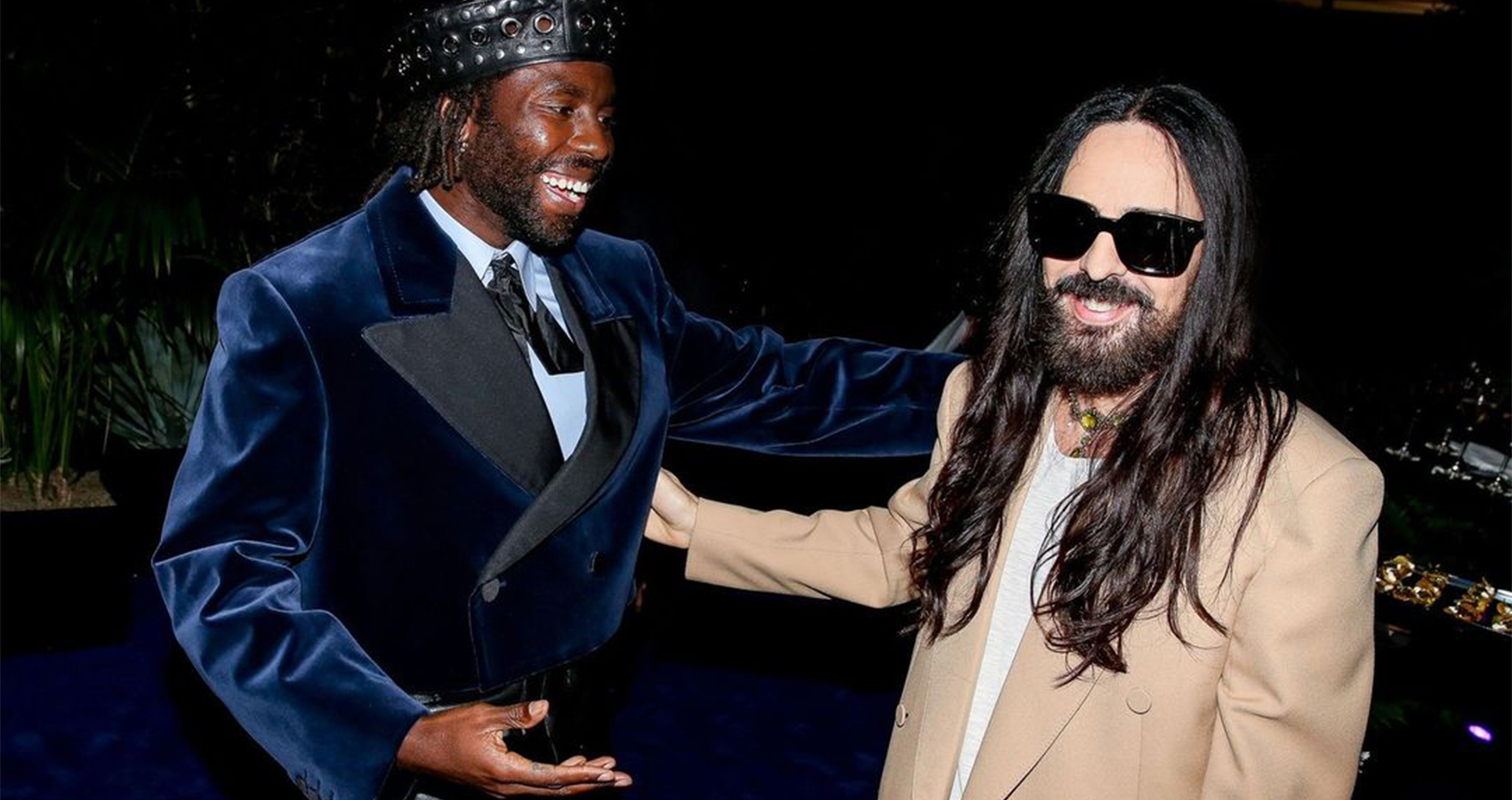 Alessandro Michele is Leaving Gucci After 8 Years as Creative Director
The iconic designer behind Gucci's maximalist, gender-neutral style is stepping down.
Alessandro Michele has shocked the fashion world by stepping down after 20 years at Gucci, including eight as Creative Director.
The 49-year-old designer was first hired by Tom Ford in the early 2000s, then promoted from Head of Accessories to Creative Director in 2015. Well known for his eclectic, androgynous style and his partnerships with celebrities like Harry Styles and Billie Eilish, Michele played a major role in transforming the label's identity and gaining the interest and excitement of young audiences.
While Michele's early years were a period of immense growth for Gucci, the label has been underperforming in recent years compared to other brands owned by French luxury conglomerate Kering. Some critics speculated that Gucci was suffering from brand fatigue after eight years of Michele's designs. The Covid-19 pandemic also led to a decline in sales that the label has struggled to recover from.
"There are times when paths part ways because of the different perspectives each one of us may have," Michele said in a statement on Instagram. "Today an extraordinary journey ends for me, lasting more than twenty years, within a company to which I have tirelessly dedicated all my love and creative passion."
We are still waiting to hear who will succeed Michele, as well as where he will go next. According to Kering's press release, the Gucci team will continue to produce collections until a successor is announced.