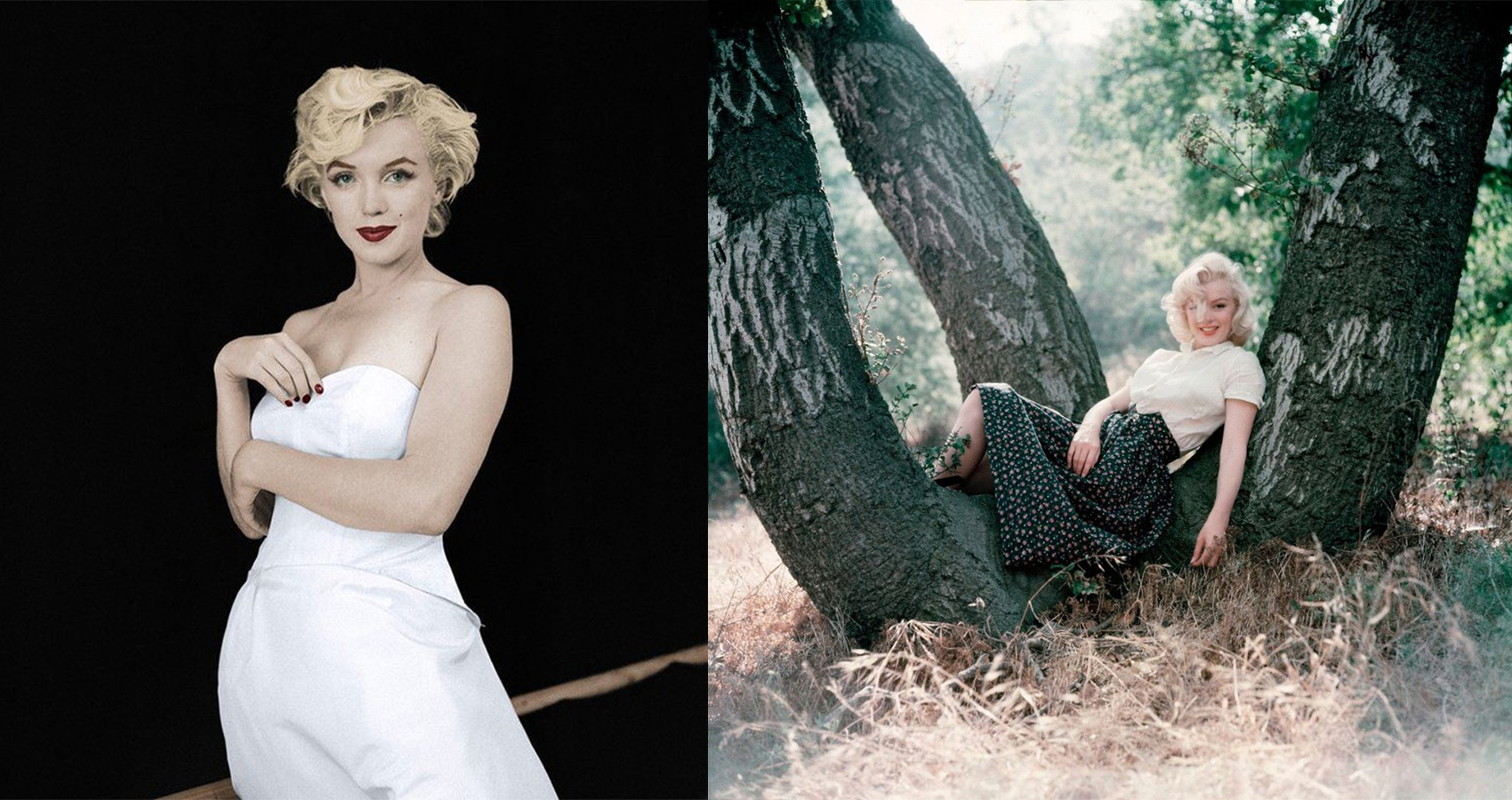 After Watching Netflix's "Blonde", You Need To Get Into These Marilyn Monroe Classics
Keep reading for a list of the icon's most notable films.
With the release of the highly-anticipated Netflix film Blonde, starring Ana De Armas as Marilyn Monroe, as well as the documentary The Mystery of Marilyn Monroe: The Unheard Tapes having been released just this past summer, it seems as though there is an entire Marilyn Monroe moment going on right now. This resurgence in interest and popularity in Marilyn, exactly 60 years after the icon's tragic death, speaks to her everlasting impact on film, media, entertainment, womanhood, and popular culture. Monroe is indeed the most famous woman in the world, even to this day.
Despite Marilyn's undisputable popularity, many people are unaware of her standout films, given that she was a remarkable actress and not just a pretty face with a sultry voice. Here we have compiled a brief list of some of the icon's most notable films, ranging from tongue-and-cheek comedies to her final, most jarringly dramatic role. Keep scrolling to find which of these films could be the main attraction for your next cozy movie night.

NIAGARA
In one of the biggest hits for 20th Century Fox for 1953, Niagara is credited with shattering Marilyn Monroe's popularity to a point of no return. Monroe's onscreen charisma had been buzzing throughout 1951-1952, but it was Niagara that began America's love affair with its favorite blonde. Niagara is a film-noir thriller with Monroe starring as Rose Loomis, a seductive femme fatale who wreaks all kinds of havoc for a young newlywed couple honeymooning at Niagara Falls.

GENTLEMEN PREFER BLONDES
Continuing on Monroe's streak of success in 1953, Gentlemen Prefer Blondes was the seventh highest grossing film of 1953. The film stars Monroe alongside Jane Russel, another notable film starlet of the era, yet it's Marilyn who steals the show in this over-the-top comedy. The film chronicles showgirls Lorelei (Monroe) and Dorothy (Russel) and their trip to Paris, where they then find themselves in many complicated entanglements with Lorelei's new fiancé's father, as well as many other wealthy male admirers.

HOW TO MARRY A MILLIONAIRE
How to Marry a Millionaire came in at fourth place of the highest grossing films of 1953, just slightly ahead of the two previous films on this list, making 53' Marilyn's breakout year. HTMAM is jam packed with an allstar trio of actresses, with Hollywood legends Lauren Bacall and Betty Grable starring alongside Monroe. This comedy chronicles three single women who are equally determined to marry an uber wealthy man, however they end up finding true love along the way.

THE SEVEN YEAR ITCH
At this point of the decade, Marilyn had become a complete global sensation. With a streak of hit film after hit film, Marilyn had garnered the title of being the most bankable movie star since Shirley Temple, if one were to have to find a lackluster comparison. The Seven Year Itch was 20th Century Fox's highest grossing film of 1955, and it was an absolute hit with audiences and critics. The film follows a faithful husband and father who is left alone in New York City to work for the summer, yet he gets awfully tempted while Marilyn's character moves into the apartment upstairs for the summer.

SOME LIKE IT HOT
Although this film is yet another enormously successful box office smash, what separates Some Like it Hot from the rest of the films on this list is its massively positive critical response. The film received Oscar nominations and actually earned Monroe her first Golden Globe award for best actress in a comedy or musical. It is even enlisted as No. 22 in the American Film Institute's list of the 100 greatest films of all time. The film is about two men fleeing from mob troubles and disguise themselves as women in an all-female band, where they meet Marilyn's character Sugar Kane, and complications set in.

THE MISFITS
In Marilyn's very meta final film credit, it seemed as though the universe knew this would be the legend's last time to grace the screen. The set of The Misfits was riddled with complications and havoc, with actors struggling with the Nevada heat and almost getting heat strokes, to Marilyn's reported three hour tardiness to set. The male lead of the film, Hollywood legend Clark Gable, passed away just days after the film finished its shooting schedule. This was also Marilyn's final film, with her passing just shy of a year later. The Misfits is about a recent divorcée who falls for a cowboy out in Reno, Nevada.