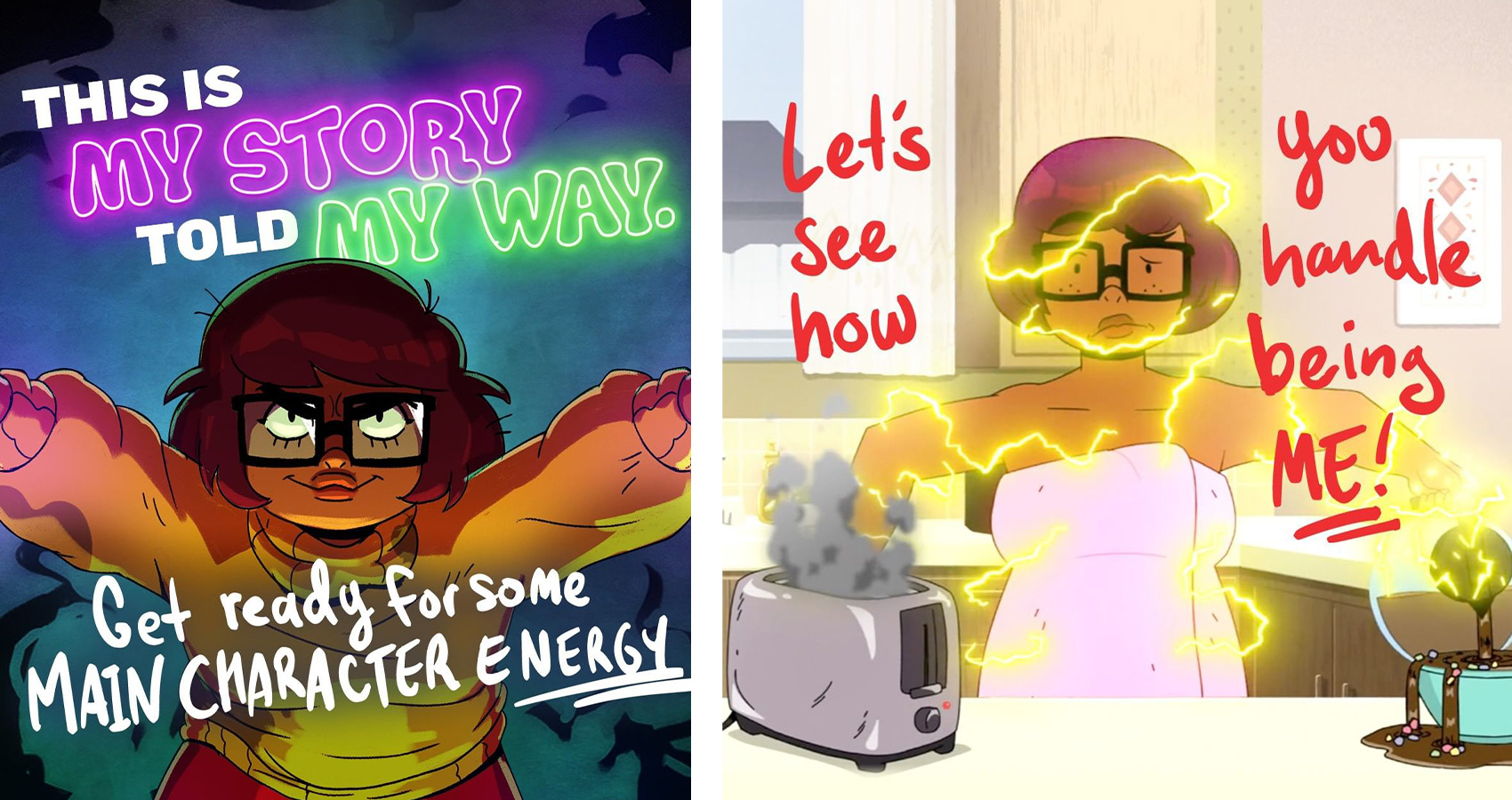 Velma Is Finally Confirmed As Queer In New HBO Max Scooby-Doo Movie
The fan-favorite myth is finally being turned into reality.
Velma's sexuality in the Scooby-Doo franchise is no longer the big elephant in the room for Scooby Doo fans and watchers. Just this week with the release of HBO Max's new Scooby-Doo Halloween movie Trick or Treat Scooby-Doo, in two specific scenes of the film, Velma's queerness is finally confirmed with her swooning over the movie's costume designer character Coco Diablo.
In two scenes from the movie, Velma admires Coco as "obviously brilliant" upon first meeting her and then begins blushing in her cheeks followed by her glasses instantly fogging up. In another scene of the film, Velma finally confirms her intense crush on Coco upon being questioned by Daphne on whether or not Coco is her "type" and then asks for advice given Velma's known character trait of being nerdy and awkward when it comes to flirtation and dating. Although the film has not been officially released (it comes out on October 16), these scenes have been circulating on Twitter among fans and viewers rejoicing in Velma's confirmed queerness.
OMG LESBIAN VELMA FINALLY CANON CANON IN THE MOVIES LETS GOOOOOO pic.twitter.com/0ilx2uid1q

— Trin 🎃 (@MythicalLlamaXO) October 3, 2022
This new storyline for Velma did not come with a lot of persistence, however. The writer of the early 2000s live-action Scooby-Doo films James Gunn shared in 2020 that he had pushed for Velma to be gay but the movie studios kept "watering her down" to the point where she actually had a boyfriend in the 2004 sequel Scooby-Doo 2: Monsters Unleashed. Tony Cervone, a creative director from the 2002 first live-action film Scooby-Doo! Mystery Incorporated confirmed the same thing via an Instagram point in 2020 as well.
It has been a long time coming, but this is a minor victory among the common critical rhetoric surrounding queering classic characters. Although there will be obvious backlash among bigots and conservatives, it's still a win for the LGBTQ+ community to get some much needed representation in all forms of media, including classic animated franchises.

Up Next, Kesha And Katy Perry Under Fire For Past Jeffrey Dahmer Lyrics